For years I felt like I was drowning when it came to money. Struggling to take in even a breath or two of air before once again the pressure and fear and REALITY pushed me back under again, the weight so real it felt like an actual big ass giant hand holding me down.
When I say drowning when it came to money – (I think you understand) – I don't mean I was drowning IN it, just rolling around in massive piles of greens as I gleefully kicked bills in the air and got some great photos doing so (def gotta do THAT shoot sometime!!), I obviously mean I was drowning from the reality of not HAVING any, of living dollar to dollar and barely even that, and worst of all, worse even than the practical struggle that comes with the endless money juggle, the VERY worst thing of all –
I was drowning in the fear that maybe I wasn't actually the person who I'd always thought I was going to be.
That the whole destiny thing? Purpose? Being born for something DIFFERENT, having important work to do in the world, knowing I was gonna create a life less ordinary?
That the whole entire time I'd known this stuff was what I was here to do – and also known – KNOWN! – I was gonna make a lot of money doing it, and impact MILLIONS of people – was just, well –
Wrong.
Alert, alert, new message just in from God
"Sorry Kat!"
"I sent the wrong message down to you when you were born, before that even, that thing you've felt in your soul the entire time, that part of you which has always been there and which you've always just KNOWN is true – 
Yeah, well, about that – 
I told you the wrong thing, and you're actually just as average as anyone; better go get a job in a bookstore and get on with it 'cause the purpose-driven life is NOT for you".
lol
Have you ever felt that way? Your faith so severely tested that, the fear gripping you so tightly, that you actually start to wonder if you just MADE THE WHOLE THING UP and it was NEVER your dream to dream?
I think you'd be lying if you said no. I think even if right now you've created and achieved and allowed and stepped into SO much already of what lay before you, that there are times when you think of your next level, the vision beyond your vision, and while at your core of COURSE you know it's all real, there are still these moments when you stop, completely frozen if even just for a second, and you think –
YEAH BUT WHAT IF I'M WRONG AND IT'S ALL JUST A MASSIVE FUCKING TEASE OF SOMETHING I'LL NEVER BE WORTHY OR CAPABLE OF?!

We all have these moments, it is what it is and that's all it is – I often think that part of being somebody who truly embodies and allows soul-led success in all areas of their life is not so much about doing ANY freaking thing differently to what you did in earlier years but it sure as all get out is about THINKING differently. Reacting differently. And, most of all, being able to see this sort of fear-based shit for exactly what it is:
A lie of the devil sent to sway and seduce you away from purpose.
And here is what often happens.
When you're in the fear state.
When the ghastly horrible stringy little fingers of doubt are creeping all up on you.
When the noose is tightening around your neck, and you're barely able to breathe, think, or even know who you ARE.
You go into the 'how', don't you?
You go into PLANNING. Into process. Into 'what do I gotta DO now?'.
And you start making lists upon lists upon lists! You get SUPER freakin' organised! You are a woman with a PLAN, and ain't nobody gonna stop you from bringing that shit to life, WATCH OUT WORLD.
Can I tell you something? Something you already know? Something your soul maybe needs a LITTLE bit of a wake up call (smack around the face!) about?
THAT'S NOT HOW YOU MAKE SHIT HAPPEN.

Reality – TRUE reality, which we KNOW is pulled from the energetic into the physical and not the other way round beaatch – reality does not RESPOND to what you do.
It responds to who you're being.
So,
When you are BEING a person who is all intent on planning out the how, on making a list and checking it twice, and creating success that way, well, what you are BEING is somebody who is fear led –
And PERPETUATING a reality in which they are not there.
If it WERE possible to know in advance how something is going to play out that would mean it's something you've already lived before –
Which in turn means it's NOT SOMETHING NEW – 
Something 'next level' – 
Something QUANTUM you.
Get it? Got it? GOOD.
The only way you can POSSIBLY allow in the new is to let go of expectation and also planning, around process and how. And if you can't do this?
No problem, you CAN expect to continue to perpetuate the same stuff you've got going on right now, over and over again.
And maybe that's enough for you, and maybe that's okay! It's certainly not up to ME to say you need to be anything other than exactly what you're being right now.
But.
If you know you're born for more.

And you know that right now, no matter how far along you already are and how grateful you are for THIS, there's so much yet to step into.
If you dream of a business that flows and grows like WOAH – 
A body which looks and feels amazing, and you love every bit of being in it – 
A relationship which gives you chills with how fucking yes it is – 
And ALL the other amazing small and great things I KNOW you dream of – 
And your dreams are in any way different to the physical now you're observing and experiencing – 
Then YOU'RE GOING TO HAVE TO STOP TRYING TO FREAKING MANUFACTURE, PLAN OR CONTROL THAT SHIT.
Accept that you DON'T know how, you're not supposed to, you don't need to!
And let go.
For years I struggled with money.
At the worst of it I was over 145k in debt.
I could barely buy COFFEE!
I worked my ASS off trying to break free.
But how I broke through to (financial) freedom in the end, and also purpose led business, life, EVERYTHING?
I surrendered.
I let go.
I let flow.
And I let GOD.
I decided to do MY damn job, and stop trying to do the job of running the whole freakin' universe, or even just my little bit of it!
And surprise surprise, when I did MY job, and nothing else, THINGS JUST STARTED TO WORK.
Money DID come out of nowhere, like magic.
And everything else which obviously matters so much more than that, too.
What was my job, you ask?
What was the thing I started to do, that finally allowed me to break through, to a business that legit makes multi-7-figs / year from ease and flow and me just being me?
Why, the thing I just said baby.
The me who was ALREADY there, internally, and owned that shit.
That me didn't NEED to know how, 'cause the how was already done, and the outcome too!
She knew that she was supported by life itself and that so long as she showed up for life life would show up for HER.
And she knew that to do that?
There is no fucking how.
How CAN there be and why WOULD you be, if you were already there?

Listen, in the end you WILL look back and you'll see what the 'how' eventually was.
But this can only happen because it will have been SHOWN to you along the way. Not because you figured it out in advance.
So if you want to get there faster?
That's all.
Don't forget –
Life is Now. Press Play.
Kat x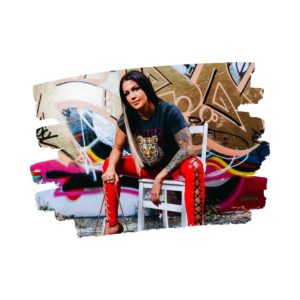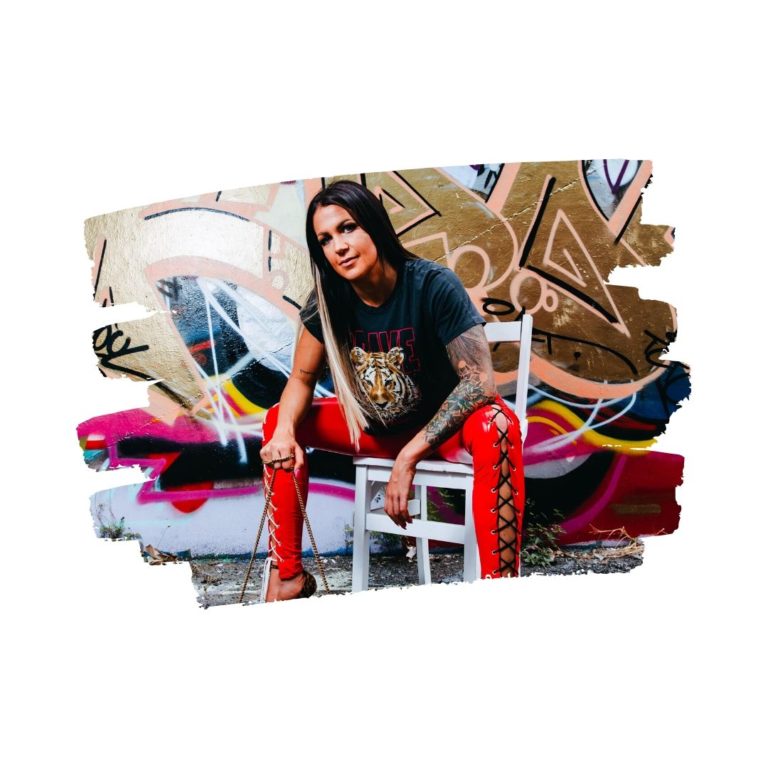 P.S.
Exclusive. Unseen. Unfiltered. Never Before Available for Sale.
You are hellfire magic! 🌟🌟
You have access to a level of power and superflow and truth and knowledge beyond what most peeps even know exist, you can literally look at something, decide it's yours and it happens, fuck, you don't even need to look at it, you can just SEE it and decide it and it's done.
You can click your fingers anytime you want and the world shape shifts around you.
Click your ruby red heels together 'cause hold up, you just changed your mind, and woot, there it goes again.
Being supernatural is part of being you.
But the thing IS –
You still gotta choose it.
Practice it.
Understand it.
And then ACTION it.
Now, finally, for the first time ever, I've created the worlds first comprehensive course for entrepreneurs,
leaders,
the GAME-CHANGING ELITE, who know they were born for MORE than the more they've already created and are ready to live into it,
to do
and access
and activate
exactly.
fucking.
that.
Introducing The Quantum Files babbyyyyyy!
Exclusive. Unseen. Unfiltered. Never Before Available for Sale.
18 days.
Daily video / audio content.
EVERYTHING you need to know to activate the supernatural badass you've been pretending not to be.
My BEST work.
Largely NEVER before taught publicly!
The ONLY place on the internet where you can receive a complete (supernatural level!) education on the 'how' AND the implementation / all encompassing accessing of all that is there for you when you 'go quantum' … and exactly what that means!
This is Not Your Social Media Guru's Quantum 
If you've been wanting to understand what it really means to utilise your God-given supernatural abilities, the unseen parts of you which are part and parcel of being HUMAN, but which most humans for their entire LIFE make 'mystical', 'woo woo', taboo, or simply don't believe in –
and if, like me, you're fascinated with playing with time and space and KNOW there is a way to create, shift, receive, BE, which transcends the physical world –
and if you love learning shit that lights your SOUL on fire with how real and true and WOW you know it is, and which allows you to INSTANTLY shift paradigms to where you're finally flowing with life the way you've your entire life known you could and SHOULD –
and if you love kickass deals in which you receive access to hours and hours and hours and hours and HOURS of exclusive, unseen, unfiltered, and NEVER BEFORE AVAILABLE FOR SALE content on stuff that 99.99%+++++++ of the world doesn't even dare to imagine EXISTS –
and if you're ready to start claiming reality shifts faster than even YOU dreamed possible –
Well!!
CLEARLY THE QUANTUM FILES ARE FOR YOU!
But hurry! This offer is open ONLY for the 5 days!
It's a one time sort of a thang I'm putting together for you.
The Quantum Files.
Exclusive.
Unseen.
Unfiltered.
Previously Unavailable for Sale.
5 days to claim your access.
When the clock hits zero it goes.
It's time to stop pretending not to be the supernatural badass you are baby.
And to blow shit up by pulling it TF down from the other place.
Let's demystify being who and what you've been waiting to be.
And let's do it now.