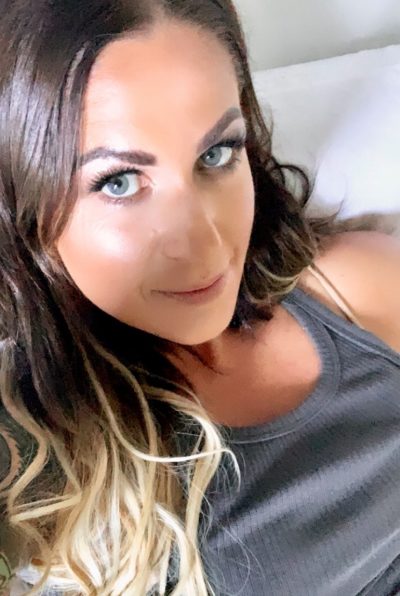 The rules of flow are simple, available to all, can literally pave the way to all of the business | and art | and money | and indeed fulfilment of all of your life, if you let them, and also,
by the way,
give you the answer to EVERYTHING, and yet –
will you follow them?
Here is how to get to flow, the easy way:
Follow the damn inspiration and don't quit.
Do what's coming through you as it's coming through.
Don't hesitate.
You're being given what you're being given when you're being given it for a reason.
Your overthinking will kill you. At the very least it will kill your ideas, kill them dead, and make it OH so much harder to move forward on your marketing, your message, your soul work, your truth.
Continue this pattern and probably it WILL kill you, because weren't you born to unleash what's inside of you? Isn't it true that NOTHING actually matters to you in the way it could or should if that is not also part of it? That you feel as though you can't breathe if you have not EXPRESSED?
So why then are you making it so hard for yourself to breathe?!
Questioning, and pausing, and wondering, and waiting. Second guessing, letting time pass because you're trying to figure out whether or not you're inspired idea is good enough, or real.
It's good enough!
It's real!
It's what is coming through you, the whole entire point is that you are the MESSENGER –
Don't be the critic of it. You weren't assigned that job.
What else?
Flow does not need to make sense, when it comes along and taps you on the shoulder.
It's a whisper, it's a nudge, it's a little spark of something, it's a flicker of nothing, it's a knowing, it's a NOT knowing, it's the agenda of your soul delivered in WHATEVER FUCKING WAY IT IS DELIVERED.
Yours is not to question.
Yours is to follow command.
Will you?
Or do you insist that your soul continually argue its case, prove why it should be given attention?
Perhaps you think that unless you're really feeling 'in the zone' then it's not real?
Oh, I don't know if this is interesting enough …
Oh, I don't really think I'm vibing with this …
Oh, maybe I need to get up and get a coffee … go to the bathroom again … check my emails … do something to feel motivated, switched on, ready.
No!
Shut the fuck up!
Sit your ass down in the chair!
Do the damn work of being you!
You want the goddess to show up for you? (quoting Steven Pressfield with that, and with this – )
– then SHOW UP FOR HER.
The muse appears when you make space for it, this has always been the only way.
The message comes through when you let it, and then let it BE, that's just how it is.
The body of work you are here to do in the world will come through you when you just sit your butt in the chair,
every day,
and do today's work today.
No judgement.
No holding back.
No waiting until you feel ready.
Or think it is different, unique, or fancy enough.
Do you have proof in advance that it will 'work'?
NOBODY SAID YOU WERE MEANT TO.
But if you want some proof, here is some proof:
It 100% will not work if you don't just begin.
Don't forget –
Life is Now. Press Play.
Kat x

PS
Rich Hot Empire is open for January intake gorgeous! Oh my GOD, I am excited!
This is my most transformative 1:1 work EVER … changing the business, lives, and money flow of revolutionary leaders like you since 2016!
20 places.
6 weeks.
1:1 with me.
ALL in to grow your perfect cult tribe
Create and launch your NEXT level low-high end empire
and set up multiple recurring income streams to take you too to multiple 7-figures and beyond, doing what I love!
6-week personalised intensive high level mastermind
Weekly group training and support; multi-media training: visual + audio
'Done for You' Templates and Step-by-Step Worksheets
Personalised 1:1 coaching included, plus DAILY unlimited 1:1 access
My personal hand on your business success
Weekly group coaching call and hotseat with my other private clients
24/7 mastermind forum, networking and support
Very limited spaces
Results guaranteed
Not for everyone 😉
We gonna get more moving and RECEIVED for you in 6 weeks than what you have in the past 1 or 2 years, and that is FACTS. Don't be scared; you know you want it!
How to know if this is for you, working with me at this level, and going ALL in to kick the ass of 2020 before it's even started??
Your soul already told ya 😉
Rich Hot Empire:
Work With Me for 6-Weeks Personally to Grow Your Perfect Cult Tribe, Create and Launch Your Low-High End EMPIRE, and Set Up Multiple Recurring Income Streams to Take You to Multiple 7-Figures and Beyond, Doing What You Love!
20 places (first few sign ups nab extra cool bonuses, don't wait to message me!)
Starts late January.
Application open now via PM.
Not for the faint-hearted.
100-fucking-percent for those who were born for more –
and are ready to get in and do the damn work to create it.
It's time