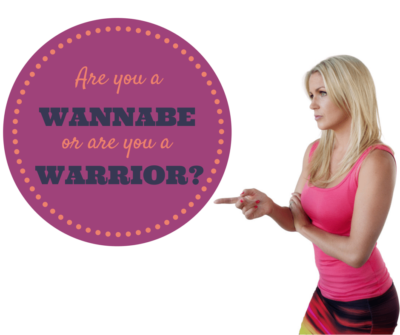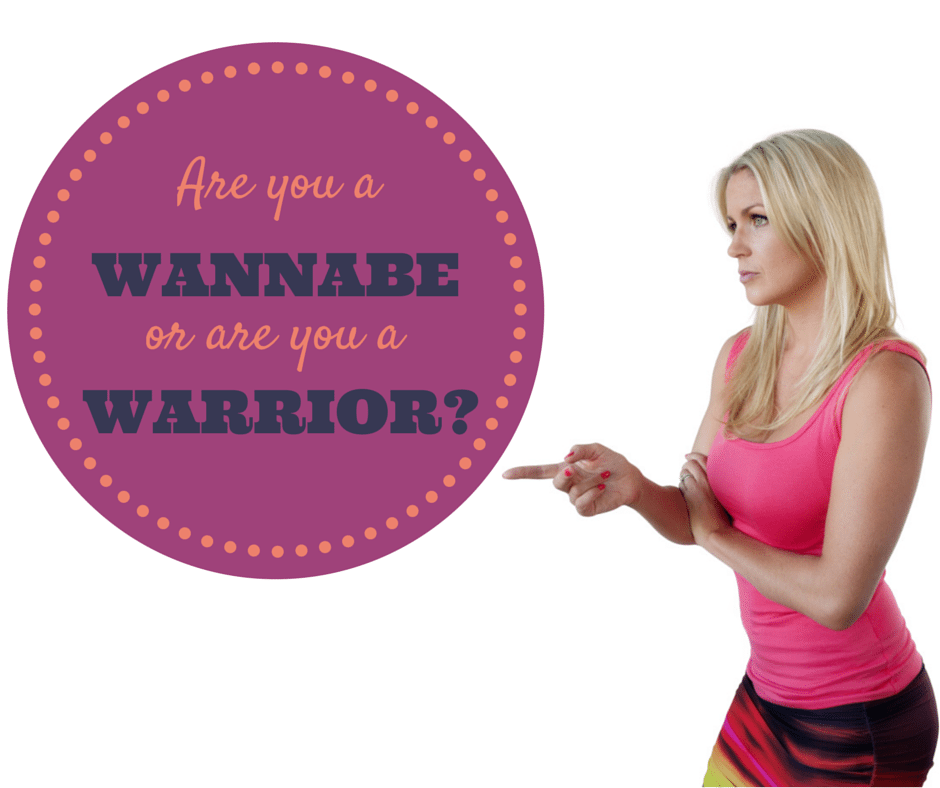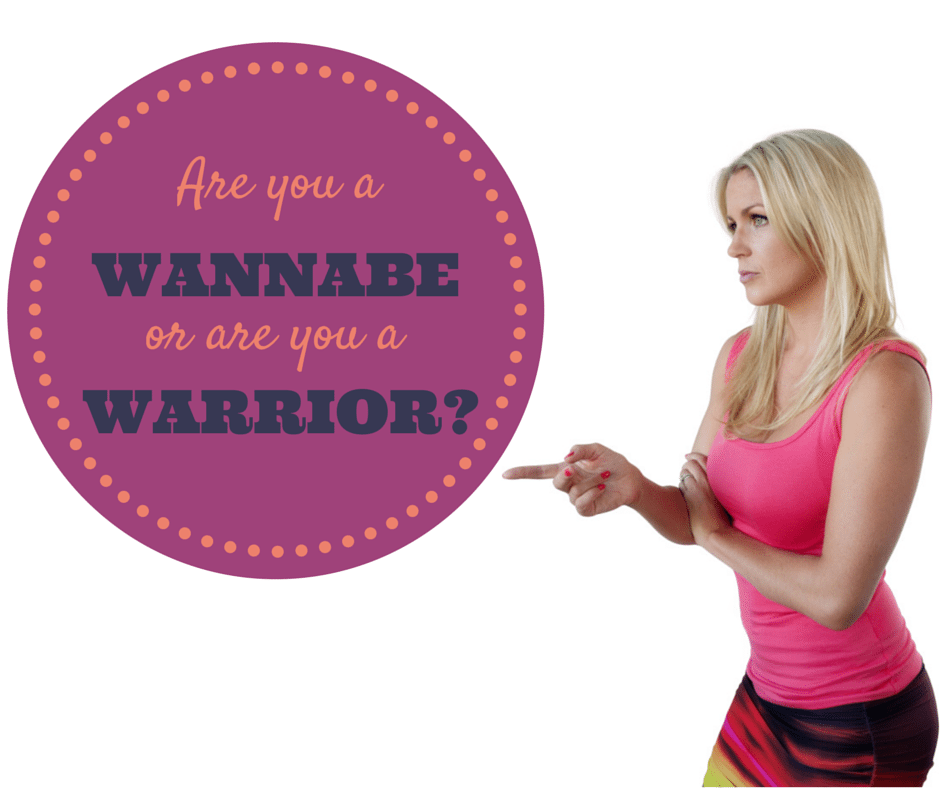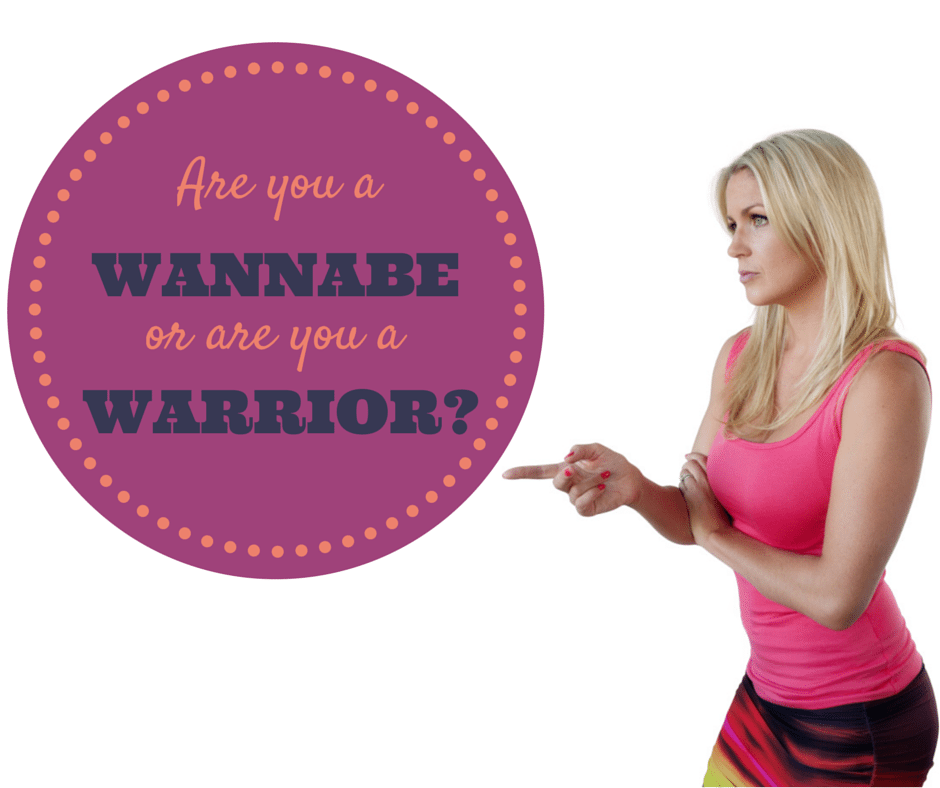 Let's face it.
Most would-be entrepreneurs are simply not willing to do what it takes to get to where they SAY they want to go.
I realise I'm opening myself up to a bit of a smackdown here so allow me to jump in first and say it for y'all –
I'm a hardass bitch when it comes to how I feel about business, life, and indeed the achievement of goals in general.
Call me what you will (or just don't listen if it rubs you up the wrong way!) but I'm not going to pretend you can achieve ANYTHING of consequence by putting in an hour or so a day and building pretty landing pages for a one day launch that never quite comes.
You want it as bad as you SAY you do?
Then grow the fuck up and start acting like it!
Stop bitching and moaning about how hard it is, or how you're too tired, or you've tried so MUCH already, or you're running out of money and instead try REPEATEDLY and AD INFINITUM doing what it takes UNTIL YOU GET THERE.
Oh so it hurts, it's painful, it's too hard, you didn't realise you'd end up in SO far over your head? Oh, so nobody's buying your stuff yet, someone copied your idea, you thought you'd have this shit sorted by now, it never seems to end or get easier?
That's okay princess. Take a rest! You deserve it. Sit back. Refresh. Tomorrow's a new day!
Insert raucous laughter and then my MOST serious face as I tell you –
Bull.
Shit.
[pq] Are you a WANNABE or are you a WARRIOR? [/pq]

And I'm talking about EVERYTHING you do in your life, 'cause how you do one thing? Is how you do everything.
And oh, for SURE – I get that you're putting work in. A LOT of it perhaps. You're LEARNING! And EXPLORING! And getting to KNOW people! And gosh! Your website is coming together SO nicely and yes I'm sure you WILL finally launch that thing once you just get past this next hurdle, and I know, I know, sometimes it really IS a bit too much.
BUT DID YOU DIE YET?
No?
Then keep going warrior.
Keep. on. going.
Don't get me wrong …
I'm sure somewhere out there are rainbow and unicorn-filled stories of entrepreneurs who made it ALL the way on a wing and a prayer.
Just by manifesting it!
Their first product just WORKED!
Doors were literally opened for them EVERYWHERE they went!
They put the TIME in and it just paid off!
How lovely!
How wonderful!
What a beautiful story.
And what a crock of shit.
You only have to look at the background stories of the top leaders in ANY industry to know –
It takes blood, sweat, tears and hard fucking work to live this life.
For some it's extreme financial pressure, going bankrupt, even multiple times.
For others it's extreme hours.
For many it's both, and a whole lot more.
So if you suspect that you do NOT have what it takes and you know deep down that you would NOT go all the way and indeed you've already DECIDED what your limits are in terms of how much of yourself you're willing to give this thing?
Then go home.
And don't let the door smack you in the behind as the successful ones surge through it, and past you.
Yeah … I don't have a whole lot of compassion for people who aren't willing to do what it takes.
What blows my mind is that people actually continue to think that luck and a little bit of effort, or even a LOT of effort, will get them anywhere interesting.
What blows my mind is that people actually think they can make an excuse for why they're NOT yet taking action.
What blows my mind is that people think they can charge high-end without ever having paid it themselves.
And a whole bunch more stuff.
I mean sure … I've had a few lazy slash deluded times in my own life. Wondering why I didn't have the body I wanted when my idea of training was 3 x 30 minutes a week. Annoyed that I couldn't get back in shape post baby when I was mainlining chocolate each night. Angry that my launches didn't go as well as planned when I didn't take the time to deliver the best of me.
We all have our deluded fantasies.
But that's what they are – fantasies. At the end of the day you either grow up and start doing the real work that it takes, or you give up and go home.
So here's the thing.
Maybe you WON'T have to keep giving ever more of your time, your money, your very soul, but if you're not PREPARED TO, then you also do not DESERVE to get the results.
You want the result? You do WHAT it takes, EVERYTHING it takes, and ALL of it UNTIL YOU GET THERE.
Start acting like the warrior you were born to be.
Or leave the battlefield for those who actually want to be there and are willing to work for it.
Don't forget –
Life is Now. Press Play.
Kat x

PS
Rich Hot Empire starts next week, January 29!
>>> Work With Me for 6-Weeks Personally to Grow Your Perfect Cult Tribe, Create and Launch Your Low-High End EMPIRE, and Set Up Multiple Recurring Income Streams to Take You to 7-Figures and Beyond, Doing What You Love! <<<
I so deeply believe and know that women (and men!) like us – we just CAN'T do it in the normal way. We're never going to fit in the Internet Marketer box. We don't want to fit in the box! And even if we could fit in the damn box we'd blow that shit up! It'd be messy AF … and often IS.
It's just not going to get us the results we want, because for those who are so soul-led, like you, like me, and have that whole crrrrrraazzzzzy creator thang going on (with a hefty dose of chaos!) –
We gotta do it a different way.
BUT.
Being that person, the crazy creator soul-led one, can all too commonly result in work, yep, the actual ASSKICKIN' work that needs to be done for YOUR empire to be created to, well –
Not get done.
The crazy ones have a tendency, from time to time, to get so caught up in 'I gotta FEEL it', that they don't necessarily ground, plant, DECIDE, and make shit happen.
You may have noticed 😉
Maybe because there's fear there of having to conform! And knowing from experience or just 'cause you KNOW, that you're not going to, you won't follow their rules, and so why even try.
Yet at the same time you know:
I have to lay myself on the line.
It's time to back myself, but FULLY.
I gotta dig my damn heels in and DO the darn thing now!
This? This is what Rich Hot Empire, and the work I do with you as a private client in this 6 week time together, is all about. It's a time to really get into the structure and strategy in a DIFFERENT kind of way. To go behind the scenes of how I've done it, to build a multiple 7-fig per year biz which breaks all the rules, lets me be me, and yet is also highly structured … without at all feeling that way!
It's a pretty cool thing, to realise you figured out how to unleash ALL your madness, but fully, and NEVER compromise on what feels fuck yes and fly for you, and yet know you got your biz shiz sorted!
Guess what??
You get to have that too.
In Rich Hot Empire I take you fully behind the scenes of how I do this thing, and I help you to craft and also implement and FULLY action all the ins and outs YOU need to grow your soulmate tribe, and activate low right through to high end income streams, so you too can create the empire you dream of, FULLY ON YOUR TERMS.
You do this in a mastermind with my other private 1:1 clients, and you get to keep all content, all BTS of my biz, all templates, 'how we dos' (all based on being the crazy creator type), you name it, it's all right there for you for life, showing you exactly what to set up, and how! I'll give you a detailed rundown of that 6 weeks when you message me.
AND! Alongside the mastermind you're simultaneously doing 6 weeks 1:1 with me. All in. You and me. Completely tailored. Daily conversation flow. Alignment and asskickery to infinity, baby.
We dig ALL the way in to your belief stuff, mindset stuff, energetic alignment and ability to receive, everything INTERNAL that is stopping you from already being where you know you should and could, and what to do about it.
Rich Hot Empire gets such incredible results for people because it marries these two areas together. Full alignment to that next level identity you KNOW is waiting for you –
And full asskickery to do what you know you gotta do, with me right there by your side showing you how to do that, how to find the exact way that feels good and works for YOU.
Ready to dig those damn heels in sister, but for real this time??
Message me for the full overview. Do it now. You don't need another fucking person who will NEVER think like you telling you how to do shit you'd rather fork your own eyeballs than do. Even if it's your own fear mind haha. You need someone who has done it for real from crazy. From madness. From flow. From SOUL. And can show you how to go all in on yours.
It's motherfreakin' time.