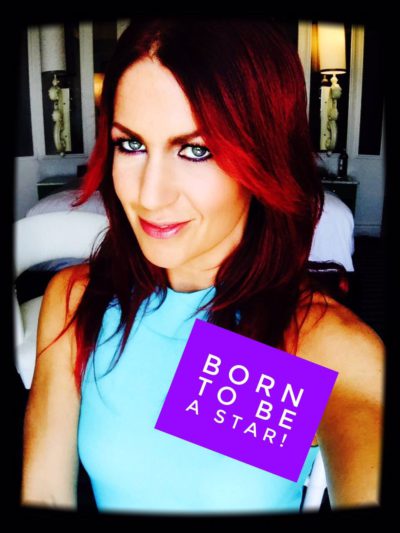 I think the truth is you play so much fucking smaller than what you actually should or could be, don't you? I mean, honestly now: if you could be or do or have anything you desire what WOULD that look like?
And here's the thing:
Ain't nobody up or out there telling you that YOU only get to go so far …
You want to put limits on yourself and pretend that's just how it is, FINE, but let's get clear and just REMIND you that that is ENTIRELY YOUR CHOICE!
So let's play a little game of pretend …
Where you get to take out your VERY best colouring crayons …
Your BIGGEST piece of poster paper …
Stick it ALL over the walls –
And DESIGN THE MOTHERFUCKING LIFE OF YOUR DREAMS!
What WOULD you do?
Who WOULD you be?
What would you INSIST upon?
What would you NO FUCKING WAY IN SIGHT SEE IN THERE?
How would the world KNOW you?
And the most critical question of all:
How would you know YOURSELF?
I think the DEEP real truth is that everything you've determined is ok and enough for YOU is a simple reflection of your own BULLSHIT about how worthy you inherently are.
So imagine if you just chose to DROP all that conditioning …
Imagine if you decided to start SEEING yourself as being born to be seen … born for massive FAME … unquestionably born for IMPACT …! What awesome madness would you colour on those walls then?!
This is not just a fun game to play.
All I'm asking you to DO is see yourself the way God made you.
All I'm asking you to do is see the REALITY of who you are, what you came here to do, and also that anything you care to ask for is there for the taking.
That whatever you DO ask for you absolutely will achieve, so if you insist on asking for LESS than your heart craves you'll get GIVEN it, with whipped cream and a cherry on top, except that in the case of asking for LESS it's a fake fucking cherry and really the whole damn THING tastes like shit.
You're never going to fly through a life of NON-alignment, and you know what else?
Asking for LESS doesn't make you a better person.
It doesn't make you more MEANINGFUL, or less shallow.
There is no reward for FALSE humility.
And indeed if you want to get really into TRUTH here, you will be CAST ASIDE for refusing to use the gifts that were given to you. God does NOT lift up and pour abundance on those who ignore their purpose and turn their back on their talents, holding them for 'one day' or when the time is right.
And if you don't wanna talk about God, fine, but here is a cold hard reality you can't ignore:
The world ain't gonna reward or applaud you either, for hiding out and dimming your light. To top it off I'm pretty fucking sure that YOU are not going to feel shit hot happy with yourself about the whole thing either! All of which really does beg the question:
What the actual FUCK?
At some point you're going to have to GET THE FUCK OVER what 'they' told you (who?!), what you THINK life should be about (pressing play!), what random and foolish NOTIONS you have that you continue to allow to guide you to believe that YOU CAN'T LIVE LIKE THAT.
The only difference between those living with the money, the success, the fame, the life on purpose that YOU don't yet have is just that they chose to dream a bigger dream, and play a bigger game.
They ordered the upsized life while you pretended you were okay with the simple life, or convinced yourself that what you already HAVE or are AIMING for is enough.
Well, if it's enough then AWESOME. That's what it's all ABOUT! But if you want more?
Then fucking well ask for more!
And you can think all you like (if you like!) that THOSE people probably aren't really happy, or that there's more to it than that, or that maybe it's not even REAL, but I can tell you, hands down:
I KNOW a lot of super successful high-level people and not only are the visuals and implications REAL, but they also tend to be the happiest, healthiest, spiritually wealthiest, purpose-driven, in alignment PEOPLE I know, who without doubt are having a far greater impact than what your PLAYING SMALL EVER CAN.
They have it ALL baby, and then some, because until you start getting up to that point you don't even realise all that is POSSIBLE. Not just in terms of 'inner circles and secrets of the rich' (which is definitely a thing!!) but also in terms of the INTERNAL power that is created within you when you truly step up to live a called life.
So come down off your HIGH HORSE OF STRUGGLE for a moment, quit bullshitting yourself that there IS a purpose to holding back or that it somehow makes you a better person!
Being RICH doesn't make you a bad person.
Being HOT doesn't make you a bad person.
Being FAMOUS doesn't make you a bad person, or a shallow one either!
And what else? I mean, REALLY now – what other reasons can you even fucking come up with, for not actually TAKING WHAT YOU DREAM OF?
Are they VALID reasons?
Really?
REALLY?!
I don't think so.
I think you're telling yourself all manner of STORIES and you're buying into the bullshit you've created for yourself, a story you NEEDED to create for yourself in order to be able to justify the fact that when all is said and done?
You just haven't damn well asked for what you really want.
You've probably not even fully THOUGHT about it.
And you sure as SHIT aren't out there claiming it.
I guess when we strip it all away, and stop trying to overanalyse every little move we DON'T make to live a life of purpose and epic big dreams, what it really DOES all come down to is fear.
I GET that, I really do. You think I'm not scared? Of COURSE I battle fear, resistance, self-doubt, daily in some form! I just do the work ANYWAY.
I decided to let my DREAMS outweigh my EXCUSES.
As I keep on saying … don't let your bullshit be bigger than your dreams!!
And I'll tell you something else, for free –
There is no way in HELL you're going to look back at the end of your life and say thank God I waited. Thank goodness I held back! I'M SO GLAD I DECIDED TO PLAY SO SMALL! I'm so glad I said NO.
I'm so glad I DIDN'T press play.
So, enough.
Enough already and enough NOW.
If you were going to play a little game called life …
And you could play it HOWEVER you like …
And you could totally DESIGN how it all goes down …
What fucking colour would you paint that baby?
And is the BAD STUFF you think might happen really so bad that it's worth never shooting for the good? Are you really going to NOT EVEN TRY to reach the stars?
The REALITY is you're going to get exactly what you want, and exactly what you expect, but you don't get to HAVE that without laying yourself on the line and choosing to be bigger than fear.
So FUCK fear.
Fuck the ties that bind you.
Fuck the grey existence you're allowing yourself to BELIEVE is enough.
Let's play a little game called life.
And let's play it like we actually know we were born to be its star.
After all –
Don't forget –
Life is Now. Press Play.
Kat x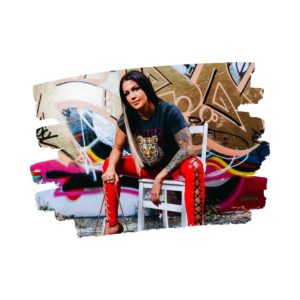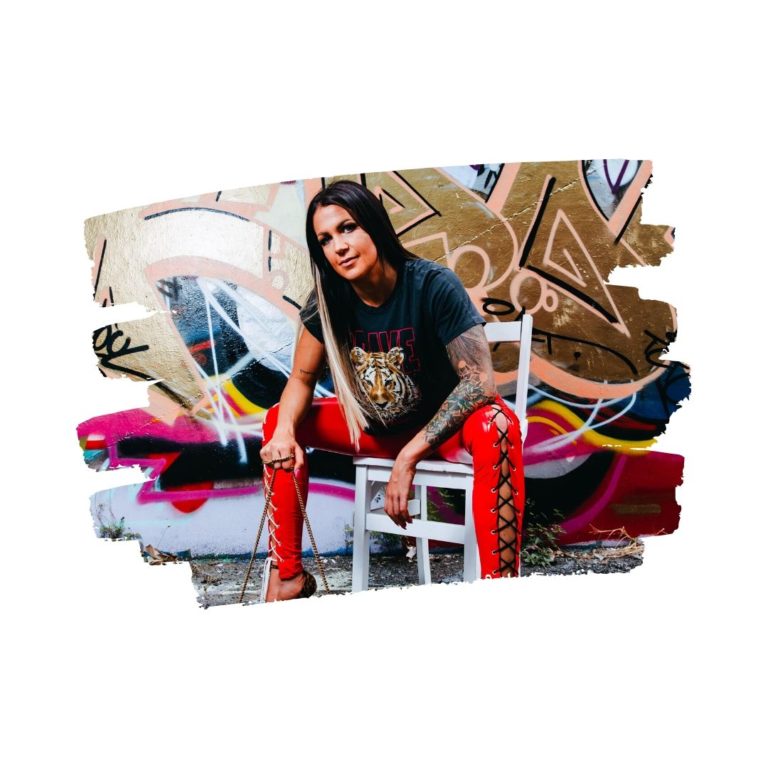 P.S.
Exclusive. Unseen. Unfiltered. Never Before Available for Sale.
You are hellfire magic! 🌟🌟
You have access to a level of power and superflow and truth and knowledge beyond what most peeps even know exist, you can literally look at something, decide it's yours and it happens, fuck, you don't even need to look at it, you can just SEE it and decide it and it's done.
You can click your fingers anytime you want and the world shape shifts around you.
Click your ruby red heels together 'cause hold up, you just changed your mind, and woot, there it goes again.
Being supernatural is part of being you.
But the thing IS –
You still gotta choose it.
Practice it.
Understand it.
And then ACTION it.
Now, finally, for the first time ever, I've created the worlds first comprehensive course for entrepreneurs,
leaders,
the GAME-CHANGING ELITE, who know they were born for MORE than the more they've already created and are ready to live into it,
to do
and access
and activate
exactly.
fucking.
that.
Introducing The Quantum Files babbyyyyyy!
Exclusive. Unseen. Unfiltered. Never Before Available for Sale.
18 days.
Daily video / audio content.
EVERYTHING you need to know to activate the supernatural badass you've been pretending not to be.
My BEST work.
Largely NEVER before taught publicly!
The ONLY place on the internet where you can receive a complete (supernatural level!) education on the 'how' AND the implementation / all encompassing accessing of all that is there for you when you 'go quantum' … and exactly what that means!
This is Not Your Social Media Guru's Quantum 
If you've been wanting to understand what it really means to utilise your God-given supernatural abilities, the unseen parts of you which are part and parcel of being HUMAN, but which most humans for their entire LIFE make 'mystical', 'woo woo', taboo, or simply don't believe in –
and if, like me, you're fascinated with playing with time and space and KNOW there is a way to create, shift, receive, BE, which transcends the physical world –
and if you love learning shit that lights your SOUL on fire with how real and true and WOW you know it is, and which allows you to INSTANTLY shift paradigms to where you're finally flowing with life the way you've your entire life known you could and SHOULD –
and if you love kickass deals in which you receive access to hours and hours and hours and hours and HOURS of exclusive, unseen, unfiltered, and NEVER BEFORE AVAILABLE FOR SALE content on stuff that 99.99%+++++++ of the world doesn't even dare to imagine EXISTS –
and if you're ready to start claiming reality shifts faster than even YOU dreamed possible –
Well!!
CLEARLY THE QUANTUM FILES ARE FOR YOU!
But hurry! This offer is open ONLY for the 5 days!
It's a one time sort of a thang I'm putting together for you.
The Quantum Files.
Exclusive.
Unseen.
Unfiltered.
Previously Unavailable for Sale.
5 days to claim your access.
When the clock hits zero it goes.
It's time to stop pretending not to be the supernatural badass you are baby.
And to blow shit up by pulling it TF down from the other place.
Let's demystify being who and what you've been waiting to be.
And let's do it now.