Success Mindset
CONNECT TO THE FLOW OF THE MOMENT, DO WHAT YOU'RE DAMN TOLD TO DO
The answer is as simple and as complex and as obvious and as tricky and as magical and as mundane as it's always been –
Everything you need to know,
EVERYTHING you need to grow,
EVERY single thing, big or small, that you need to flow into the money, the soulmate biz, the dream life, the God-ordained relationship, the perfect balance of hustle and flow and you, and of doing what you know you are meant to DO,
Everything,
but EVERYTHING,
every little part of it,
is completely available to you already, right now, and all you have to do is this:
1) Choose it
2) Connect to the flow of the moment
3) Do what you're damn told to do
Let's break this down.
1) Choose it –
It's not enough to know you are called, chosen, have a message, a purpose, a destiny, and so on, if you don't also choose it, decide it, put your order in, and hand it promptly over the way you would with any order placed.
You can live your entire life knowing there is 'more' … knowing you were 'born for extraordinary' … feeling the hand of God wanting to be on your life … and so on … but it doesn't mean any of it will ever happen.
Oh, what's that now? You know you are special! You know you are different! You've ALWAYS KNOWN you're going to do and create and unleash amazing things!
Cool cool.
So did the gajillions of peoples who came before you, and died with their light still inside of 'em.
Which is to say –
most of them.
So, no. It's not enough to know you were called.
You have to answer the call.
You have to ACCEPT the chalice!
Regardless of how big or scary or so-called impossible or random the thing is, you just.have.to.decide!
What you do not need, in order to choose it, say yes to the call, decide:
– To feel ready
– To have any idea how
– Or even a starting idea
– To be confident, 'good enough', worthy
– To have clarity or even anything more than a wisp of a wisp of a wisp of a notion about the thing you're saying yes to!
So –
What do you want to choose right now?
Hand on your heart.
And you decide.
Next –
2) Connect to the flow of the moment:
This is the missing link which most will never ever figure out, and would never be brave enough to action even if they did.
What I will say to you right now is one of the biggest keys to LIFE. To receiving, to allowing, to doing and being all that you came here for, to accessing God and soul, to EVERYTHING.
And yet still, most will overlook it, and go looking – eternally, if they could – for a harder way, a more struggle way, a separation way, a way which matches the conditioned beliefs of success rather than matches what they feel inside.
Imagine – !
Just imagine – !
If your filter for whether or not you said yes to a thing was based on whether it matches what you feel and have always known inside, rather than whether it matches what you've been told or shown it should.
Just something to think about
But anyway –
The missing link:
Connect to the flow of the moment. The beat of it. The pulse of LIFE, if you will. Get dropped in, tapped in, ALL the way in, into the now, the yes, the THIS, the WOW.
How do you?
– You practice
– You make a practice of pausing, tuning in, reminding yourself that intuition and truth is always available, and that YOU CAN BE TRUSTED TO KNOW WHAT EACH MOMENT IS FOR
– You remind yourself that in order to allow through (or sure – 'get') an outcome, you don't need to work TOWARDS that outcome, you get to instead choose it and then work FROM that outcome, from the assumption of it being done – order placed – therefore, doing whatever you are guided to do, safe and in trust and in flow with the vibe of being you.
– Aka: you get in the practice of using each moment for what it was given to you for, and trusting that you will always know.
I'm just talking about the power of now
It's the 'unobtainable' thing that will COMPLETELY game-change TF outta your life, and was always available!
It's the answer to everything. (Planted, first, of course, in God and soul. DO BOTH AT ONCE).
3) Do what you're damn told to do
Oh, well, we covered 3 already.
Ha!
How 'bout that.
– Get on the beat of the damn thang
That's all!
It's actually so mofo simple, you know?
This whole 'how to play life' situation.
This whole 'how to have it ALL' sort of idea.
This whole 'getting to where I wanna be, and am called, and know that I should'.
– Keep on choosing
– Keep on handing it over
– Choose even in spite of all possible reasons you believe you cannot (zero of them are valid)
– Trust yourself to know how to live your damn life
– Make space daily, or more often, just make it part of who you are, that's the easy way, to connect in to God and soul and you
I know you want to make it more complicated than this.
But I know you want even more to finally let go and trust.
One day,
maybe you'll be ready.
Or one day,
maybe you'll die and you never were.
Remember –
Life is Now. Press Play! 
Kat x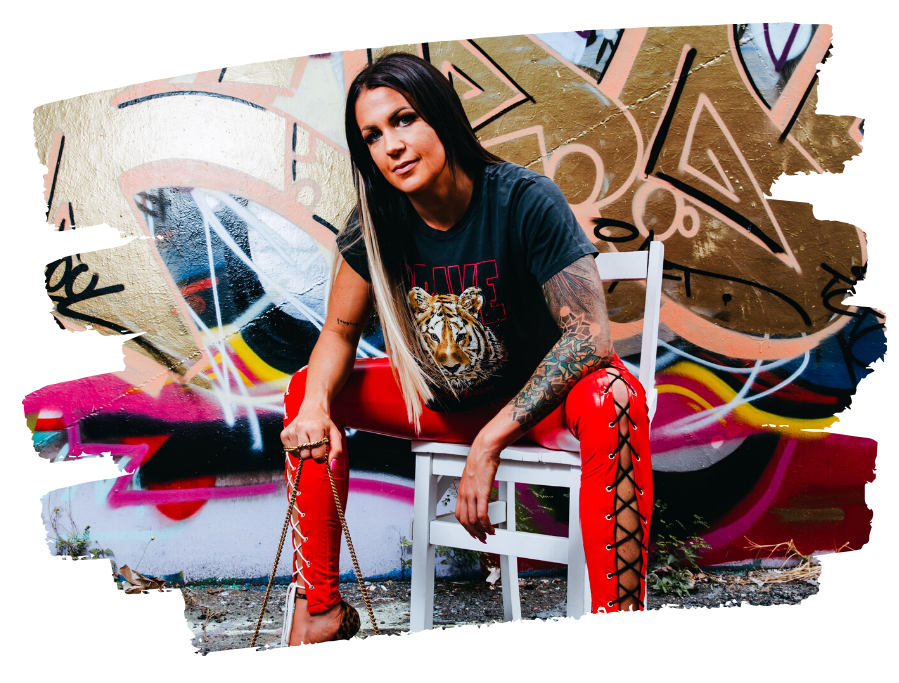 PS.
The Rebel Millionaire Coaching Certification:
The Only Coaching Cert in the World Where You'll Learn How to Explode the Damn Thing By Being Fully You, and the Place? You Just Become It.
Fuck What They Told You. Unleash The Madness Within. Get Paid Like a Mofo to Be YOU. Build the Damn Coaching Empire You See Inside You, Not the Boring AF One You Almost Convinced Yourself You Should! Oh, and?
Become Fully Certified as a Rebel Millionaire Coach While You're At It.
The Rebel Millionaire Coaching Certification starts live for 2022 intake on October 10.
6 months with me to unleash your fucking crazy. And build the damn thing, FULLY, on.your.terms.