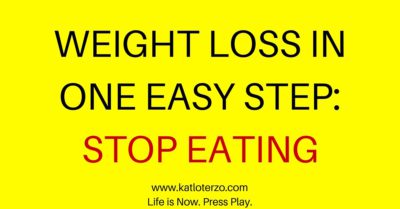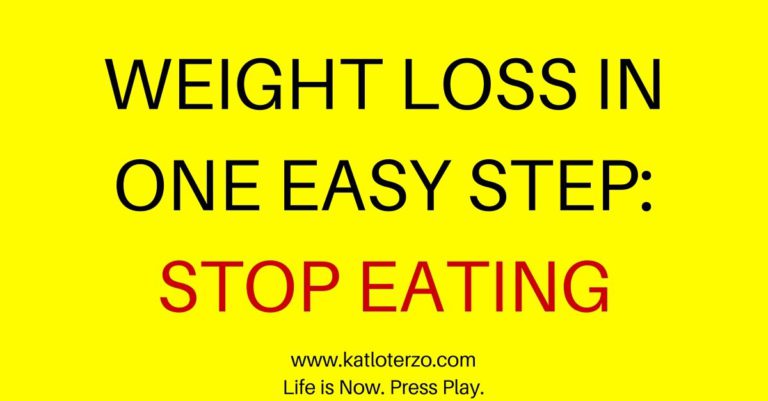 Word to the wise my food-loving soul sister –
I get it.
I'm the same.
I LUUURVVVEEE to eat … (a lot) …
But if you've got some extra FAT (let's not dress it up as something it's not!) you wanna get rid of and you just want to do it EASILY and in one easy step then (you ready for this?!)
STOP FUCKING EATING SO MUCH!
Okay okay yes I KNOW there is more to it than that.
I could talk till the cows come home about the science of nutrition for fat loss, about hormones and how that crazy shit impacts your ability to lose fat, about stubborn areas and the truth about spot reduction (yep it IS possible!), about WHY you hold fat in certain areas, about which diet is the BEST diet (hint, it's the one you will follow) and so on and so forth but when we're done with THAT conversation and a year or two of trying to magic-trick or imagine your way to the body you want has passed by and you are BIGGER it's going to VERY likely be because you ATE TOO MUCH.
And probably spent too much time sitting on your ass as well, but one thing at a time.
So here's the thing.
I'm not kidding when I say I get it. I eat BIG meals. When I sit down to eat I eat more than my husband and he is 80kg of pure ripped muscle. My DEFAULT is to stuff my freaking face anytime I'm stressed (hello … 10 years of binge eating and purging in my backstory!) OR anytime I'm happy and excited, especially if there's good food around!
And considering the fine-dining and first-class travel life I live and the fact that my husband is a professional chef of EXTREMELY excellent standards there is ALWAYS good food around.
This set of circumstances does NOT bode well for my waistline, and the results were showing – and showing – and growing! – until I …. (drumroll!) …
JUST STOPPED EATING SO MUCH.
So if you're like me.
And you WANNA be extra super shit-hot in shape.
And you REFUSE to turn into a frumpy 'once was fit' 40-something.
And you'll be damned if you're not going to look better than any 20 year old in a bikini because THAT IS WHO YOU ARE BITCH then, simply, this:
Stop.
Eating.
So.
Fucking!
Much!
So let's talk about the 'how' of this. How do you stop eating so much and what SHOULD you eat?
A: No, you don't have to eat every 2.5 hours. Instead: eat when you're hungry. REALLY hungry.
B: When you do eat? EAT FUCKING REAL FOOD! Plenty of green stuff. PILE YOUR PLATE with green stuff. Add a little QUALITY protein. A little good fats.
C: Yes, of course treats are fine! In MODERATION. Choose treats that are HEALTHY style. You don't like it, you love your sugar, you hate that paleo 'cacao nut' stuff? Your tastebuds need to go to nutrition bootcamp then sister. WE ARE DESIGNED TO ENJOY EATING GOOD FOOD. If you can't get by without a Snickers bar every day you're eating too many processed carbs, too much sugar OR it could be that you're not getting enough good fat and protein in your so-called healthy diet. GET YOUR SHIT SORTED. Eat more REAL food and you will STOP craving or even enjoying rubbish pretend food.
D: You need a LOT less food than you think. There's a lot to be said for a little structured fasting.
E: Juice is not a food group, even freshly-squeezed. People who drink juices all day and every day or endless vats of coconut water (for example) under the premise that it's somehow paleo or healthy tend to be either obviously fat, or skinny fat. And crave sugar.
F: Snacks don't have to consist of packaged processed items, even healthy ones. Starving in the afternoon or late at night? Why don't you do something to INVEST in your health and body and have an extra bowl of greens? YOU MIGHT EVEN LIKE HOW GOOD YOU FEEL!
Being in shape is like anything.
If you're currently NOT on track for that goal then getting your ass back on track is going to be uncomfortable, annoying, hard work, and it might even hurt.
But like ANY goal, once you kick your ass into actually DOING the work you'll find you very likely come to love the behaviours you once were so scared of.
Every cell in your body was born to be perfect gorgeous.
Your NATURAL taste is for healthy food!
But most of all, the irrefutable truth is this:
If you want a different outcome to the one you currently have, you're going to have to do something different.
Remember –
Life is Now. Press Play.
Kat x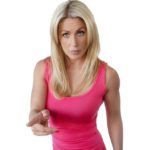 PS
Expansion.
10 Days of Live Soul Transmissions, to Help You Find and Follow the Messages Within
Day 1) Trust
Day 2) Certainty
Day 3) Self-Belief
Day 4) Empire Creation
Day 5) Your Deepest Message
Day 6) Following Soul Guidance in All Areas
Day 7) Faith vs Fear
Day 8) Accessing Flow, and Superflow
Day 9) Expanding Time
Day 10) Expanding Money
Every day will be a LIVE soul led transmission.
This will take place on Facebook video, held at a variety of times in order to account for varying time zones, and scheduled only once we have begun. Our daily soul transmissions will be guided from MY higher self and directed from and for YOURS, to help you find and FOLLOW the messages within. The messages of your spirit, your consciousness, of the who you've always been and yet have managed quite well to cover up a lot of the time.
This is about stripping away –
And getting back to the CORE.
We'll dive day by day into the above mentioned areas –
And you'll receive all content and bonuses to keep for life.
There will be daily spirit prompts which you'll receive after each training.
And plenty of time opportunity connect with me throughout, receive transmissions direct to YOUR questions, and absorb more even than what comes through on the trainings, via the energy we'll create in this collective!
It's very rare for me to know in advance exactly what is coming through day to day.
I certainly don't have the details of each day's content. But I know that these areas have been on my heart to talk about, in particular around belief, around certainty, around living from FAITH.
We know that exactly what is meant to come through for you WILL, and then some. And that if you intend and allow for it to, it will change, most likely before we even begin, due to your energetic commitment, the direction of your LIFE!
Meaning: direct it back to absolute soul alignment.
*** NEVER Seen Before Bonus! ***
As part of this, I've been guided to offer a NEVER before seen bonus … one I feel super vulnerable about sharing!
It's the exact journaling I did to allow the download of THIS offer through. How I allowed the idea to bubble up. You'll see my doubt, uncertainty, annoyance. You'll see what I discarded. How I went through the layers. And how I KNEW, this was the one.
I'll ALSO add in copies (screenshots) of my conversation with my COO Ash, where I was talking through the idea and allowing it to come to life.
I want to show you the exact Idea to Launch process!
This bonus alone is EASILY worth the cost of this program, particularly when you hear the mindset side of it, in terms of STAYING THE COURSE and refusing to back away from my self until the idea showed up!
I refuse not to create!!
AND, when you register for EXPANSION today (and how could you not?!) you'll also receive early access to the Pre-Work. This is ALSO never seen before, and brand new just for you – and it's a guided meditation on remembrance, to help you connect back to deepest self and the most certain truth of your destiny, before we even begin.
Perfect priming, for when we expand RAPIDLY into all that is coming through in this work!
Of course I could now go on and on here, about what I could or should have charged for this, and what it's actually going to be …
Or about all my accomplishments on line and off, with money, with purpose, with passion, with flow …
I think you know all this anyway. Even if you just me! Your soul feels what matters. And that's ALL that matters.
But I will say this:
You've always known it's supposed to be about ALL that is inside of you. That it's meant to COME from a place of purpose, passion, and SUPER super flow. And that if you just.freaking.trusted, and showed up FULLY from that place, you'd be living in a different reality already.
THE ONE INSIDE OF YOU.
If that's true for you right now, then LET'S GO CREATE THAT REALITY.
Right now
Press play for regular, (super fuck yes!!) upfront or payment plan
OR
Press play like a VIP, and receive the full course, plus 10 days direct photos or screenshots of my ACTUAL personal journaling, so you can see how I create and expand my life, PLUS a VIP only follow-on live Hotseat, where you'll receive a personal transmission just for you, if you'd like one! Payment plan also available.
>>> https://thekatrinaruthshow.com/expansion
We start Monday 17 December, US time!