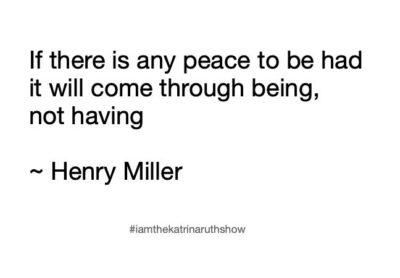 If you've not read Henry Millers 11 Commandments of Writing, you're in for some alignment and asskickery the likes of which perhaps not even I can bring! Or, maybe exactly as I bring and hence why they (the Commandments) speak such truth to ME.
I first came across them in 2011, shared on the blog of another writer, and it felt like a veritable punch in the guts to read them. Such absolute truth! Such power! Such IMPORT! How had I ever thought there was anything confusing or uncertain about how to be a successful writer, when all there was was THIS, but also –
How had I been KIDDING myself, that I WAS being a writer, when I was so stop-start, writing some days and not others, committed more to the idea of inspiration rather than the practice. Sure, I was 5 years in to consistently publishing content on the Internet, including a modestly successful blog, and that year was also the year I made $50,000 or so online – the first year I'd made what could reasonably be considered a full-time income, building the foundation of what was to become a multi-million dollar online business, and all just from sharing my message on the internet – but no.
I absolutely was not writing daily.
I also hadn't even yet attempted to write a book, despite knowing my whole life I was meant to be an author.
I would not say I was 'known' for my writing, although for sure it was getting me paid. But most of all –
I was frustrated as heck at myself, day after day, for continually failing to just BE what and who I knew I was meant to be!
Have you ever felt that way? It's THE most irritating and vile feeling in the world, I find … albeit quite useful.
The feeling of absolute DISCONTENT, disease, and a kind of internal grubbiness, a feeling which can't be taken away by any amount of WORK, indeed you could be the most successful person in the world and still it would persist until you do the ONE thing which can cleanse it from you.
CREATE.
UNLEASH.
LET FREE.
What is inside of you.
In my case – WRITE baby, and then write some more.
Something in me shifted, when I read Henry Miller's Commandments. My soul said an immediate YES. This is what's missing. This makes SENSE. This is what you must do.
I don't know if it was precisely that day, but it was within a few months of this that I committed – made a soul vow, really! – to DAILY writing, for a minimum of at least 25 minutes. No matter what. I committed that whether inspired, in the zone, feeling like it or no, I would sit my ass in the chair and I would do the damn WORK I knew I came here to do.
Every.
Single.
Day.
I reasoned to myself at the time that surely, following this schedule, I could finish a book within 6 months or so … and perhaps up my game in this online business thing-y which I was slowly but surely figuring out, paving my path with.
Fast forward 8 years from then (frick! We're now 8 years from 2011?!) and I've published thousands of lengthy blog posts, indeed I write my 'Daily Asskickery' blog approximately 362 days a year (for real, just follow me, you'll see!), published over 60 books, AND, as a result of showing up so consistently and thoroughly for my message, my art, the thing which was GIVEN to me and which I am responsible to allow THROUGH me, I own and run an all online business which generates millions of dollars per year. Consistently. For years now. And all from me just opening my heart, my soul, my mouth, putting pen to paper (so to speak), and letting what's IN me out.
If you observe the way I show up and think it has anything to do with me having some kind of magical gift of continual inspiration, motivation, or access to the muse, THINK AGAIN. Unless by access to the muse you mean – I keep my ass in the damn chair, I make no excuses, I REFUSE to allow myself NOT to do my daily soul work, and the muse bloody well shows up!
Some days raw and vulnerable, moving, and deep.
Other days – meh!
Either way, words come out.
Messaging is done.
Content created.
A business continues to grow.
And my SOUL is able to breathe.
(You've noticed –
Haven't you?
How hard it is to BREATHE,
When you don't do your soul work?
And surely –
Don't you think?!
This is worse than the dread you feel at sitting in the void, no message coming through, but yet refusing to move until it DOES?
Well then.)
When I look back, it's astonishing to me that I achieved anything in my life before I began a daily habit of writing 'no matter what'.
I suppose that's because now, for years now, I am so well trained to not feel CAPABLE of doing anything much until I have written each day. It's like I just can't focus … or care … nor have the brain power or know-how for ANY of it, until the message has come out. I'll think about things I need to do for my paid courses … or clients or friends who I want to respond to … projects in the business to work on … tidying up the kitchen … playing with my children … having 'relax' time for me … nup! I'm not available for any of it until I write.
I have conditioned myself to write first, write always, write before anything else. What I've done really, is conditioned myself to put SOUL first, and leant into the certain knowledge that when I do, I can trust all else will flow and DOES.
It's funny, because typically what felt like a day full of SO MUCH STUFF WHICH HAD TO BE DONE, a heaviness, or a sense that it would be 'hard' or take a lot, it just kinda … sorts itself out, when I write first.
The writing serves as an unblocking, a way of me accessing the ability to then work FAST, with DEEP access to creativity and source and just to 'know' exactly what to do and how to do it.
My writing makes me superhuman.
You do know, yes, that when you engage with your soul gift you become superhuman?? I hope you know! And I hope you therefore prioritise DOING said soul work, before you try to 2D your way through the rest of your day! No wonder it all feels so much … so time consuming … if you're not putting first things first!
Perhaps you think, as so many do, that you don't have time to commit daily to 'the thing'.
Well, you don't have time NOT to.
It CREATES time –
Space –
Energy –
Motivation –
And flow –
To do your thing as the FIRST thing.
It PLUGS YOU IN.
It gives you LIFE.
It IS your life-force.
No wonder you're so wilted, so drained, so brittle, so dry, if you're not giving of yourself, to this.
No wonder, also, you struggle to build the business you want, make the money you want, get it WORKING.
You're a damn artist first, not an entrepreneur! PUT FIRST THINGS FIRST, it's MORONIC to imagine it could work otherwise!
No wonder, also, you go to bed at night –
Exhausted
Drained
Spent
Emptied
And never
Filled up
Don't you see?! Doing your soul work FREES you just as it FILLS you!
I sat down to work just now.
The day begun.
Hours looming ahead of me, the children taken care of just so I could dive in, to what needs to be done, in my business, my courses, my empire, my life.
I stared at the screen.
Took some coffee. (Strong, and bitter, and black!)
Inspiration did not strike.
My mind felt empty.
The time ahead seemed vast, hopeless, I felt a heaviness, like – 'how can I possibly motivate myself through this! I don't think I can do ANYTHING!'. Even though I have PLENTY which would like my attention.
'I have nothing to write', I said to myself.
Perhaps I'll just make a little list first … of what I'd like to complete today.
And then my mind reminded me –
No. Write first. Write always. This is your discipline. This is your freedom. This is your life.
And now here we are.
And here I am, once again –
In flow.
Freed.
Connected to source.
And ready
To conquer the damn world.
JUST WATCH ME FLY.
If you think I got here because I did all the things, you have it backwards my dear.
I got here because of all the things I ignored 
🙂
And because I did the one thing, err' day, until it unleashed all the other things.
I'd suggest you consider the same.
~ Henry Miller's 11 Commandments of Writing ~
"1) Work on one thing at a time until finished.

2) Start no more new books, add no more new material to "Black Spring."

3) Don't be nervous. Work calmly, joyously, recklessly on whatever is in hand.

4) Work according to Program and not according to mood. Stop at the appointed time!

5) When you can't create you can work.

6) Cement a little every day, rather than add new fertilisers.

7) Keep human! See people, go places, drink if you feel like it.

8) Don't be a draught-horse! Work with pleasure only.

9) Discard the Program when you feel like it—but go back to it next day. Concentrate. Narrow down. Exclude.

10) Forget the books you want to write. Think only of the book you are writing.

11) Write first and always. Painting, music, friends, cinema, all these come afterwards."
And now?
I can breathe again …
You?
Don't forget –
Life is Now. Press Play.
Kat x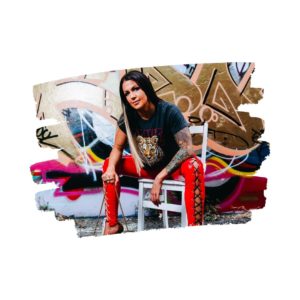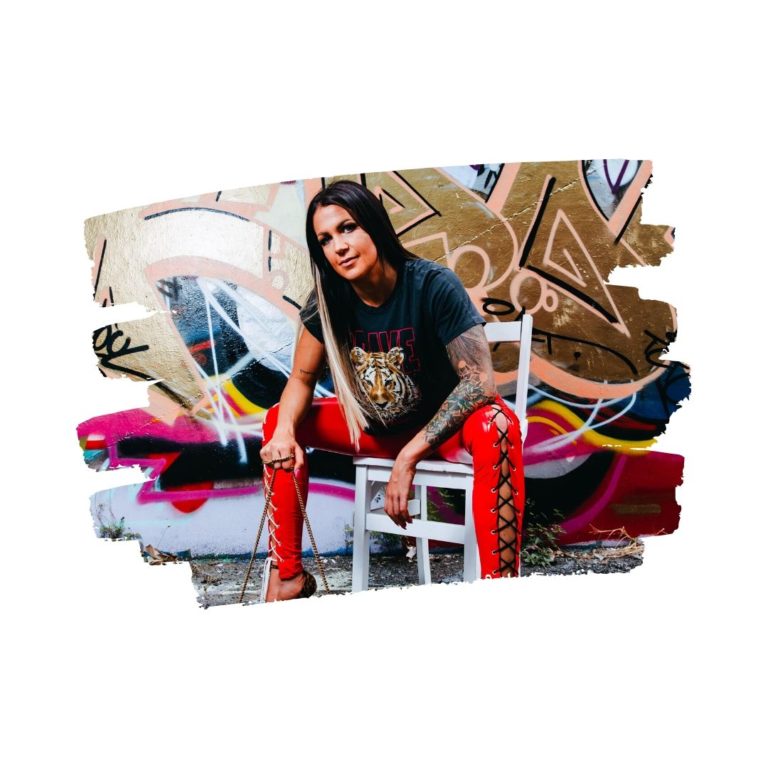 P.S.
Million Dollar Soul Team is here!
An absolute MUST for any entrepreneur who is ready to NOW start saying yes to the one day vision of where they're meant to be!
The Point by Point & Definitive Program on Finding, Building, Training, Empowering, and Flowing With Your Ultimate 'One Day' Soulmate Team, But Now!
https://thekatrinaruthshow.com/milliondollarsoulteam/
Learn exactly, and every step along the way, how I went from solo entrepreneur, to one and then two VAs even up to multiple 7-figures per year, to now being surrounded by the MOST incredible dream team on the planet! Everything you need to know for EVERY step on your journey in this area, plus the ongoing day to day and BTS of all of it! Taught by me AND the #KatNinjas, and includes access to our Standard Operating Procedures, Templates, Systems, and more, that you can use right away in your own biz, even if the entire team right now is, like it once was for me, YOU!
This 4 week program is about SO much more than simply the 'how' of finding, building, training, empowering, and flowing with your ultimate soul team. What it's really about? Getting TF outta your own way, whatever that looks like, to say yes to the business and life you actually came here for.
Come see what I made you, here: https://thekatrinaruthshow.com/milliondollarsoulteam/
P.P.S.
I'm re-opening Rich Hot Empire, today!
This is my 6 week 1:1 intensive, #KatrinaRuthFamous since 2016! It is THE way to work with me if you know you're meant to work with me 😉
During our 6 weeks together I take you through EVERYTHING there is to know around building your low end right through to high end multi 7-figure and BEYOND soul aligned empire, doing only what you love.
This isn't about where you are right now in business, this isn't about how much money you're making right now it's about who you are as a person.
Rich Hot Empire is about flicking the damn switch on who you're meant to be NOW!
Here's the thing –
The difference between you and the woman you see who is crushing it online, who's doing such an amazing job, who is so inspiring just through the ESSENCE of who they are –
Honestly, the difference isn't the systems and the structures..
The difference is she just has a HIGHER LEVEL OF BELIEF than you.
The belief in her God given right to have things work in a certain way
The belief to have business work in a certain way
The belief to have life treat her in a certain way
The belief to have the right ideas come through
The belief to have things just work out
She just believes and expects it!
What is your level of belief?
It's time to back yourself, but FULLY.
Its time to dig your damn heels in and DO the darn thing now!
This?
This is what Rich Hot Empire, and the work I do with you as a private client in this 6 week time together, is all about.
It's a time to really get into the structure and strategy in a DIFFERENT kind of way. To go behind the scenes of how I've done it, to build a multiple 7-fig per year biz which breaks all the rules, lets me be me, and yet is also highly structured … without at all feeling that way!
It's a pretty cool thing, to realise you figured out how to unleash ALL your madness, but fully, and NEVER compromise on what feels fuck yes and fly for you, and yet know you got your biz shiz sorted!
Guess what??
You get to have that too.
We dig ALL the way in to your belief stuff, mindset stuff, energetic alignment and ability to receive, everything INTERNAL that is stopping you from already being where you know you should and could, and what to do about it.
Rich Hot Empire gets such incredible results for people because it marries these two areas together. Full alignment to that next level identity you KNOW is waiting for you –
And full asskickery to do what you know you gotta do, with me right there by your side showing you how to do that, how to find the exact way that feels good and works for YOU.
Ready to go all in on you and truly BELIEVE you can have it all?!
Message me for the full overview: http://m.me/katrinaruthofficial
>>>Rich Hot Empire! 6-Weeks Personally to Grow Your Perfect Cult Tribe, Create and Launch Your Low-High End EMPIRE, and Set Up Multiple Recurring Income Streams to Take You to 7-Figures and Beyond, Doing What You Love! <<<
6-week personalised intensive high level mastermind
Weekly group training and support; multi-media training: visual + audio
'Done for You' Templates and Step-by-Step Worksheets
Personalised 1:1 coaching included, plus DAILY unlimited 1:1 access
My personal hand on your business success
Weekly group coaching call and hotseat with my other private clients
24/7 mastermind forum, networking and support
Very limited spaces
Results guaranteed
Not for everyone
I'm so excited to do this work with a small group of badasses who are willing to SHOW UP FOR THEIR SOUL no matter what. To walk away from all that is not serving, not actually working, not FILLING you. And to all yourself to bring your truest desires to life.
If that's you, or you've felt the call to work with me at this level, PM me now.
Apply via PM only http://m.me/katrinaruthofficial. I can't wait to speak with you!