The thing is –
you were never going to not be this person.
The thing is –
there was ALWAYS gonna be something that had to come out.
the thing is –
(and really really let yourself feel this, because, let's face it, how can you NOT at this point?!)
it was never going to be about for you what it is for them.
The thing IS –
you look around
you watch
the ever present observer
fascinated, at times
inspired, at others
triggered, on occasion
continually feeling as though – 'I SHOULD', yes
but inexplicably drawn, magnetized, compelled, mystified, AWOKEN, down to the final thread of your spirit?
No.
Not that.
Because here is the truth. The thing. The reality. The DROP, which it may be time to finally fall into, all the way to, and right out the other side of, and beyond.
The place where the falling, once begun, can never end.
And that truth is this:
You.
Are.
Not.
ONE of them.
You've placed yourself in a world, an industry, a niche, a circle, a compendium, a what-the-frick-ever, of humans who are as close as what you've found so far to that which lights your spirit on fire,
and so you've told yourself 'these must be my people'.
But it's greyscale.
A photocopy.
And you've been trying to convince yourself it's the real thing.
Not YOUR thing.
And you don't … belong there.
And you don't … WANT to.
This is why, despite ALL of your 'shoulds' and even MUCH concerted effort –
You resist.
You hold back.
You hold OUT.
You fail to give your all.
You bring yourself REPEATEDLY to the edge,
promising, swearing, cursing, cajoling yourself to leap,
and then you don't.
And you tell yourself:
There's something STILL wrong with me, after all this time.
That I STILL can't show up fully.
That I'm STILL not all in.
When NO girl, NO. THAT'S THE WRONG FREAKING LAKE TO LEAP INTO.
And your soul knows this.
It might be a GOOD lake, a GREAT lake, a WONDERFUL lake.
Full of 'inspiring' and 'motivating' and 'impressive' and 'OH so wonderful' humans who you really SHOULD …
be more like
win more over
climb to the top of
but who you really don't …
FEEL anything much from. Or for.
And if you're honest about it,
the entire thing vaguely repulses you. You just can't seem to figure out why, and so you tell yourself that that's NOT true, that you just need to toughen up, harden up, work harder, be more focused, do better.
Do BETTER?!
Do BETTER, at immersing yourself into a world you're not part of because you're not MEANT to be part of it?! Let's get real:
You ALWAYS dominate anything you're MEANT to dominate at. You always WIN anything you're meant to win. You always CREATE, and RECEIVE, whatever you actually decide to.
So … maybe this whole thang is just not your thang.
Maybe THAT is not your world.
And you've been painfully scraping off or ignoring bits of your soul so that you can get better, and 'right', at playing in a world that has never actually lit you alight from the inside out,
and never freaking could.
Here is what is facts:
you were born to run the thing
your very BEING is fire and gold
THE THING YOU'RE MEANT TO RUN IS THE TRUE THING YOU SEE INSIDE OF YOU
– the way you see it
– that's all
So …
quit trying to get better at playing a game you don't even love
and get behind what you wish it could just be.
That's what it is for you.
It's the only thing it will ever BE for you …
Stop the delusion.
Remember –
Life is Now. Press Play! 
Kat x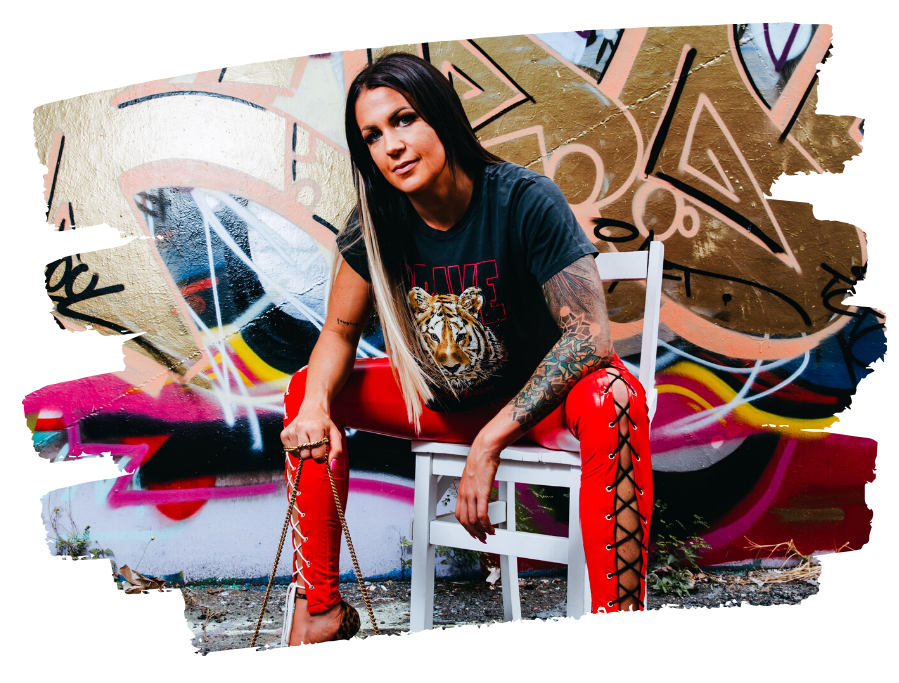 PS.
The Rebel Millionaire Coaching Certification:
The Only Coaching Cert in the World Where You'll Learn How to Explode the Damn Thing By Being Fully You, and the Place? You Just Become It.
Fuck What They Told You. Unleash The Madness Within. Get Paid Like a Mofo to Be YOU. Build the Damn Coaching Empire You See Inside You, Not the Boring AF One You Almost Convinced Yourself You Should! Oh, and?
Become Fully Certified as a Rebel Millionaire Coach While You're At It.
The Rebel Millionaire Coaching Certification starts live for 2022 intake on October 10.
6 months with me to unleash your fucking crazy. And build the damn thing, FULLY, on.your.terms.