Do you want to know the real reason I elevated so quickly to a role of undisputed leadership within the female entrepreneur world, and then beyond?
And I can tell you that making that decision had nothing to do with the work I did BEFORE that, it wasn't based on some sort of proof that I was good enough, had done enough, was the right person for the role!
I JUST DECIDED TO RUN THIS THING. I DECIDED TO RULE THE WORLD.
I want you to REALLY REALLY pay attention to that, and BELIEVE me, because I am literally giving you the 'big secret' to my high-level positioning and the results that flow accordingly.
The DECISION to be at the top, to claim my rightful place as the one others look to, to be the leader and revolutionary I know I was born to be had NOTHING to do with any sort of dues paid. It was just a DECISION. I just got sick of not being known! And so I decided EVERYBODY WOULD KNOW ME.
Making this DECISION meant, COMPLETELY without me having to think about it, that I started to show up accordingly.
Once the decision had been made and the intention set, I AUTOMATICALLY started to live into the role I'd assigned myself.
I began to speak and show up like a leader.
I assumed the role of a leader in all ways, shapes, forms.
I simply chose to SEE myself as being that person people look to – yes, with no authority to do so, just the inner certainty that THIS IS WHO I AM – and so look they DID.
Do you realise that if you're scratching desperately to be at the top and you're trying to somehow be GOOD enough or have DONE enough to claim your place there then the place was never yours to begin with?
It's got to be COMPLETELY the other way around gorgeous!
Show up accordingly.
You wouldn't step onto the stage and not then open your mouth once there, would you? But you also won't GET to the stage by practicing lines behind the scenes where nobody can see you, or care.
Those who shine most brightly are not afraid to shine a fucking light on themselves.
Those who stand out are TAKING a stand.
Those who GET ATTENTION command it.
THIS is what you must commit to.
THIS is also the only way it's ever going to happen for you!
Nobody is going to come along and appoint you, YOU HAVE TO APPOINT YOURSELF.
So if you were to DO that, right now, what would that look like and what would you CLAIM.AS.YOURS?
You wanna be rich, you wanna be hot, you wanna be famous, you wanna have it all and live a life of purpose and passion, well you can DO that, but you have to be willing to SAY what you want and then decide you ARE what you want, no matter what your fears have to say about it!
So – WHO ARE YOU.
Show me your desires.
And I'll show you that you can have it all.
All you have to DO?
IS BECOME IT BABY.
You will NEVER be more ready than what you are now, and the reason you feel LOST, CONFUSED, FRUSTRATED and ANNOYED is because you know that you're not meant to be PLAYING such a tiny little game.
STEP the fuck up.
ADMIT what you really want.
In the end –
It's VERY fucking simple.
You're either going to end up WAY up here with me, pressing the fuck play and having it ALL –
Or you're going to stay down there.
Living a life of bullshit.
Stop letting your BULLSHIT, be bigger than your dreams.
Claim your seat at the top.
CALL IN the life you want.
BE who you want to be BECAUSE YOU CAN.
And for the love of God,
Remember –
Life is Now. Press Play! 
Kat x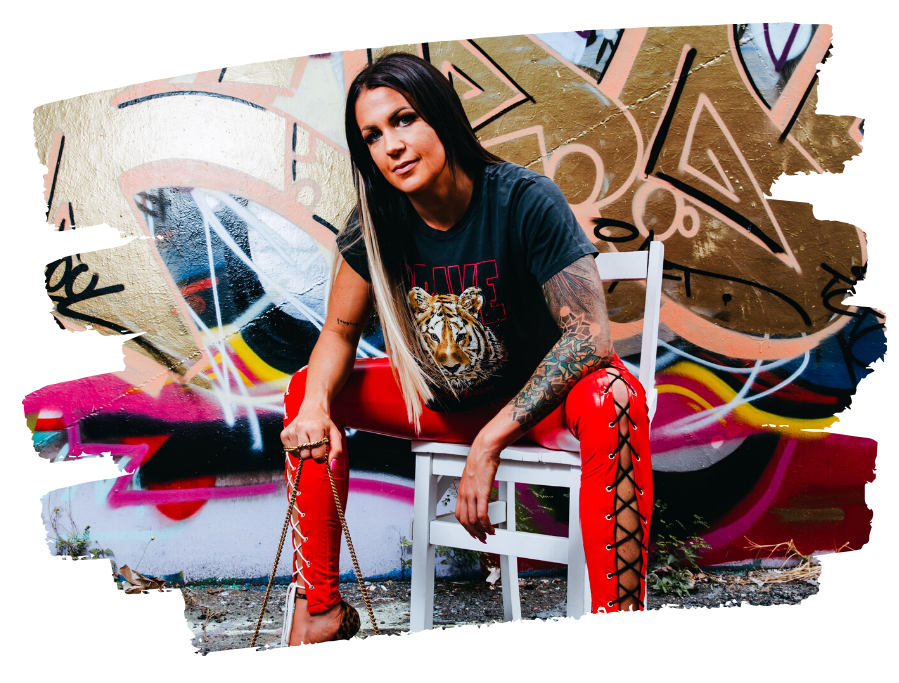 PS.
– dreamer. wanderer. soul led creator. One who was born for MORE.
I'm creating my new course, Big $ollar Energy, for the one who always knew she is here for millions,
to make it. To impact them. To create. And to LEAD.
Big $ollar Energy
The Money & Expansion Course for the Soul-Led Wanderer Who KNOWS It's Time to Go All in on HER,
and Let the Damn Receiving Take Care of Itself. The Way it Was Always Meant to Be.
Which means?
Identifying and releasing everything that gets to go, from the way you're thinking you need to do shit now, to the purposeless bits of the push or biz that it just don't need to be about, to the hidden junk in your psyche that gets to go.
>>> It's not about the do. The push. The win. When who you are when you only go within naturally PLACES you at the top,
but of the right fucking mountain.
The one that was always YOURS.
And then you finally WENT there.
Here's the thing, for us, about allowing an expanse of RECEIVING.
IT HAPPENS WHEN WE GO TO THE PLACE WHERE IT JUST IS.
And always was.
Class starts LIVE on Monday May 24, however early access + Big $ Energy vibes will open from Monday May 17 in our Telegram chat + join now bonuses are open already!
www.thekatrinaruthshow.com/bigdollarenergy
> it's time.