If you want to take the romance and emotion out of success for a moment and look at what it takes from a purely clinical or observational point of view, in a very real sense you CAN manufacture success.
I'm definitely not suggesting you do it with no FOUNDATION of what it is you want to succeed with … although the truth is you can't build a house of cards and expect it to stay up, so by all means go and try if that's what you're called to do … (please go far away from THIS community and try!) …
I'm talking about if you know you have a message.
You know you have a calling.
You know you were freaking BORN for this.
And yet for whatever reason that you infuriatingly can't seem to figure out you're still not DOING it.
And day after day is passing and you're just not DOING it.
You're running out of time each day, no matter your intentions.
Or you seem to be so swamped.
Self-doubt has you by the balls so even when you COULD be doing it you freeze, resist, or hide.
You find yourself constantly going off track even when you THOUGHT you were on your aligned path now.
Etc.
If this is you and you seriously do know and believe in your heart cells soul that you are a #revolutionaryfuckingleader and baby you were BORN for this, then first – CONGRATULATIONS as that shit is rare, and real, and second:
Time to get the fuck on with it, hmmm?
That empire ain't gonna build itself!
Nobody's going to come around and award you a badge of Revolutionary Fucking Leadership and the tribe income impact to go with it just because you were BORN for it.
Word to the wise:
Being born for it ain't gonna get you to the top baby.
You know what is?
Knowing you were born for it.
Deciding you will DO it.
Doing the fucking work for it!!
So let's talk about the beliefs you need to cultivate in order to create SUCCESS.
What do you need to BELIEVE in order to be the person who does.the.work and SHOWS they are born for it?
You'll need to come up with your own, but here are some ideas:
If deep down in my heart my soul my cells I KNOW I was born to lead a fucking revolution of purpose-driven 1% LEADERS ENTREPRENEURS CREATORS ARTISTS WINNERS and I'm going to do that to the tune of a $100 million dollar empire impact legacy, then I am going to need to figure the fuck out HOW to create all of that and then I'm going to need to go ahead and create it.
Now when I say figure the fuck out how, here is where most people ABSOLUTELY get it wrong:
There is no how.
There's only now.
Let's break it down:
1. KNOW WHAT YOU WANT, WHAT YOUR VISION IS, EVERY DETAIL IN FULL GLORIOUS VIBRANT COLOUR
Write the whole big thing out, your ACTUAL big vision and every little detail of how it needs to go down. TAKE OWNERSHIP of your true dream! Decide it is done, you don't know how you don't care it doesn't matter IT IS DONE and you will keep going until you're living it.
2. CREATE A DAILY DISCIPLINE OF FOCUSING IN ON THAT
Write that shit down daily.
JOURNAL your way to the business life empire destiny you have set your mind to DECIDING you will create. This is about setting your internal compass in the direction – daily – you wish to go.
3. ACT FROM THAT PLACE
If you were already THERE, what would you be doing, who would you be, how it would look? Write it down. And act FROM already being that person, to bring it to life.
4. WHAT ARE THE BELIEFS YOU NEED IN ORDER TO DO THAT?
The final and most critical point:
In order to be that person who acts that way and therefore gets the RESULTS, what do you need to believe?
If you're serious about change then here is my challenge to you right now:
Write down MINIMUM 30 beliefs you would have if you were already there and had created what you say you want.
And then get to work reinforcing and believing what you need to believe.
Remember –
Life is Now. Press Play! 
Kat x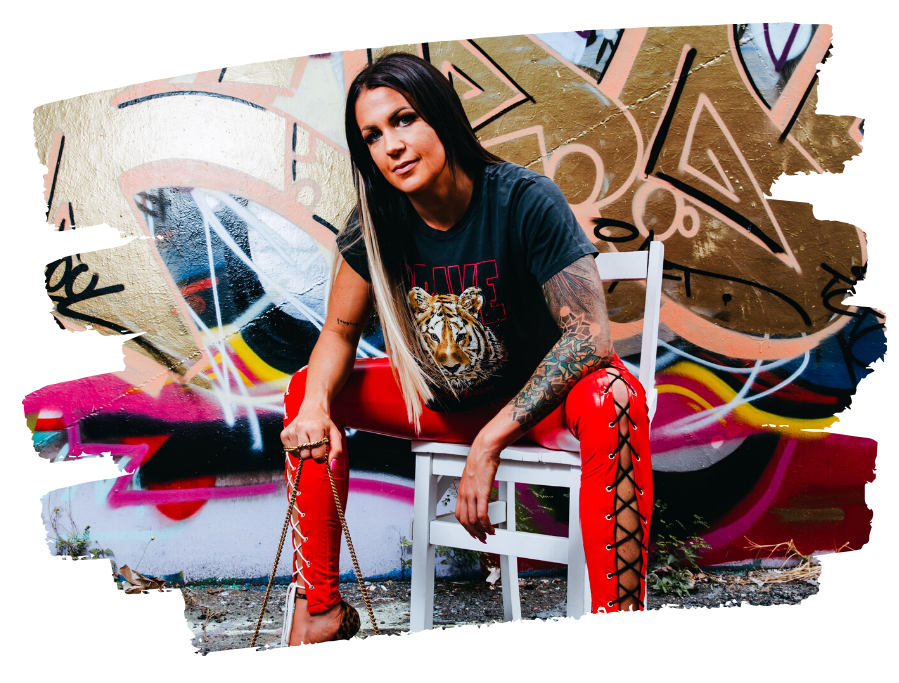 PS.
– dreamer. wanderer. soul led creator. One who was born for MORE.
I'm creating my new course, Big $ollar Energy, for the one who always knew she is here for millions,
to make it. To impact them. To create. And to LEAD.
Big $ollar Energy
The Money & Expansion Course for the Soul-Led Wanderer Who KNOWS It's Time to Go All in on HER,
and Let the Damn Receiving Take Care of Itself. The Way it Was Always Meant to Be.
Which means?
Identifying and releasing everything that gets to go, from the way you're thinking you need to do shit now, to the purposeless bits of the push or biz that it just don't need to be about, to the hidden junk in your psyche that gets to go.
>>> It's not about the do. The push. The win. When who you are when you only go within naturally PLACES you at the top,
but of the right fucking mountain.
The one that was always YOURS.
And then you finally WENT there.
Here's the thing, for us, about allowing an expanse of RECEIVING.
IT HAPPENS WHEN WE GO TO THE PLACE WHERE IT JUST IS.
And always was.
Class starts LIVE on Monday May 24, however early access + Big $ Energy vibes will open from Monday May 17 in our Telegram chat + join now bonuses are open already!
www.thekatrinaruthshow.com/bigdollarenergy
> it's time.