The truth about female fat loss? it's not always what you think!
Today we're going to explore 5 out the 10 most common mistakes women make when it comes to fat burning. Let me know if you've been guilty of any of them!
1. training fasted
It's usually done in good intentions and based on having been told that it's the best for burning fat, but the truth is that training on an empty stomach tells your body to hold onto fat stores.
Your body is programmed to think that you're still living a bit like a cavewoman – if you exercise without eating, it must mean you can't find food. Which, for survival purposes, means batten down the fat cells.
Try this instead – have something easily digestible and protein-based at least 30 minutes before eating. Boiled eggs or half an organic protein shake are both great starting options. Or you could do as I do and have some steak or leftover chicken half the time!
2. snacks instead of fat burning protein
This is one of the biggest mistakes that women make when looking to get super lean.
And no, I'm not even talking about snacking on the occasional candy bar or actual treat, I'm talking about eating even healthy snack foods. I have nothing against yoghurt, nuts or nut butter, dark chocolate, home-made superfood balls and the like.
But when you regularly enjoy even the healthiest snacks instead of adequate protein? That's where you run into problems. Aim for at least 4 serves of animal-based protein each day as a base-line. Once you know you have that under control, feel free to add the healthy snacks, but I still don't think any of us really need them daily, unless you're talking maybe a square or two dark chocolate in addition to a meal!
3. never eating carbs
Oh, this is a big one.
It is SO easy to get so well caught up in the world of paleo or primal eating that you forget that these methods both include some healthy (by which I mean non or low-processed, and gluten-free) starches from time to time.
I've learned the hard way that even though many people fare better and get leaner eating low-carb, cutting out carbs altogether results in disaster of usually epic proportions. And I don't just mean epic-ness of a post-low-carb-diet chocolate binge.
I believe that we can all include some starch in our diets when it's timed carefully and added to a foundation of plenty of greens, lean protein, and (of course) some good fats.
4. 'holding out'
Actually, I said the idea of never eating carbs was big but this is even BIGGER. And I'm going to go right ahead and say it – it is SUCH a girl thing to do!
Honestly ladies, how is it that we can be so very smart about business, training, finances and even manage to keep up with the constant Facebook changes and yet we still can't quite get our heads around the idea that it's okay to eat when we're hungry?!
I know you've been there at least once – telling yourself you can 'hold out' another hour or two, and some deep part of you thinking that doing so must mean 'saving calories' or burning more fat.
Doesn't work, does it? So let's all take a collective exhale and agree that if we are hungry we will feed ourselves. Fairly promptly, no less, and at least 80% of the time with whole foods as close to their natural state as possible.
5. over-training
The down-side of being a driven woman is that once we get onto a good thing we tend to just keep going. And going. And going. When it comes to living a balanced life I think many of us Type A gals never actually got directions to the off-ramp or braking mechanism.
I realised that I was a case in point a few months back when talking to my friends and noticing that I was training at least twice as much as any of them. And I'm NOT in better shape than these girls, they are all very fit and healthy and all look amazing.
The lesson?
More is not always better, and the truth is that there's been many a workout that's been driven out of my fear of falling behind, or somehow magically gaining 10kg overnight if I miss a day, or perhaps just feeling I need to 'make up' for something.
How about you? Can you relate?
Athletes are taught to have roughly every 13th week off as an 'unloading' week, and I think we should be doing the same. But not only that, if you're also someone who is prone to pushing yourself day after day I'd suggest having every 13th planned workout off as an unloading day.
Are you brave enough to try it?
What are some of the mistakes you've made in pushing yourself to achieve certain goals? What would you never do again, or what are you determined to change?
Ready to make some changes Gorgeous!
I have all the support and tools ready and waiting for you in my….
21 DAY LEAN IT UP CHALLENGE!!
Want to Shed Some Extra Layers Fast and Reveal Your 'New' Best, You? Join my Lean It Up Challenge and Receive 21 Days of Meal Plans, Workout Guides, Motivation and Support to Help You Create the Body You Want – Fast!

If you've been struggling to form a consistent habit and get results or if you can't shake that annoying last few kilos, then you NEED to be on this program. You will shape up FAST! It's pretty simple. And the truth is you DO pretty much know what you should be doing, but that doesn't mean you're doing it!
I want to give you the kick up the butt you need to get revved up and organised about peeling off the extra layers in a way that is sane, healthy and gets results! The Lean It Up Challenge is based on the exact nutrition and training that I'll personally follow when I need to get photo-shoot read!
So trust me when I say that this system works!
A snapshot of what my clients have to say!
"Thank you, thank you, thank you!  I lost 10cm in Week One! - Katrina Tuscano
Holy moly! That first day workout makes me sweat more than my balance & combat classes combined. Awesome work!  So far loving it!  U rock Kat! - Chason Gripton
READY GORGEOUS?!
Remember –
Life is Now. Press Play! 
Kat x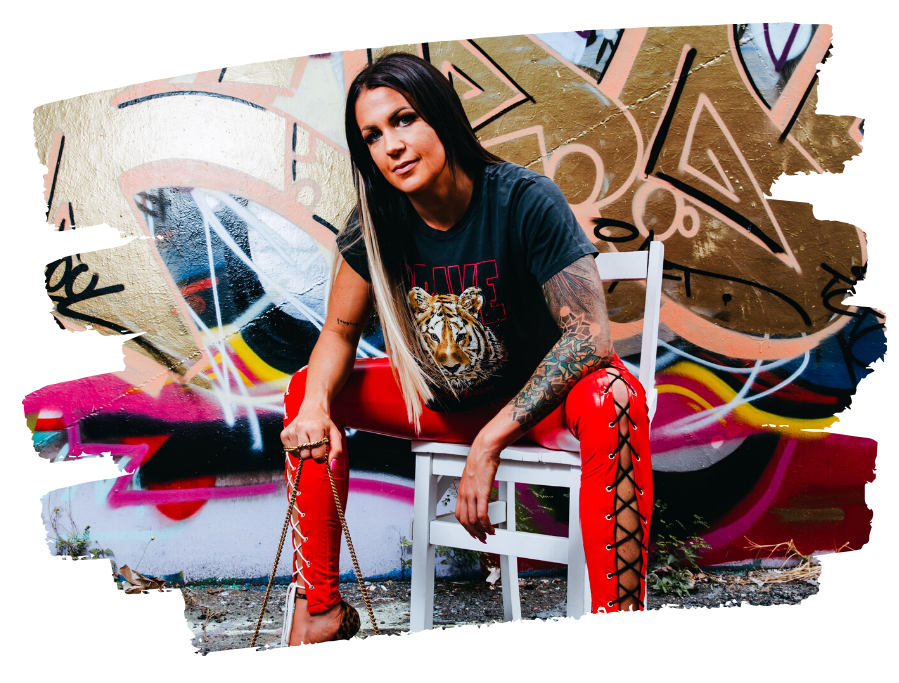 PS.
– dreamer. wanderer. soul led creator. One who was born for MORE.
I'm creating my new course, Big $ollar Energy, for the one who always knew she is here for millions,
to make it. To impact them. To create. And to LEAD.
Big $ollar Energy
The Money & Expansion Course for the Soul-Led Wanderer Who KNOWS It's Time to Go All in on HER,
and Let the Damn Receiving Take Care of Itself. The Way it Was Always Meant to Be.
Which means?
Identifying and releasing everything that gets to go, from the way you're thinking you need to do shit now, to the purposeless bits of the push or biz that it just don't need to be about, to the hidden junk in your psyche that gets to go.
>>> It's not about the do. The push. The win. When who you are when you only go within naturally PLACES you at the top,
but of the right fucking mountain.
The one that was always YOURS.
And then you finally WENT there.
Here's the thing, for us, about allowing an expanse of RECEIVING.
IT HAPPENS WHEN WE GO TO THE PLACE WHERE IT JUST IS.
And always was.
Class starts LIVE on Monday May 24, however early access + Big $ Energy vibes will open from Monday May 17 in our Telegram chat + join now bonuses are open already!
www.thekatrinaruthshow.com/bigdollarenergy
> it's time.