News
First Ever Woman Incredible Community Event – Breaky With Kat!
network, chat, sweat, be inspired – and eat!
I started this blog in large part to build an inspired community of driven women. And as much as I love the online community thing and I know you do too (hey, who doesn't love connecting and being inspired without having to leave the comfort of your couch/office/pj's/whatever?) I've decided we need to amp things up a notch.
Which is why I'm introducing Woman Incredible Community Events. Yay!
Woman Incredible Community Events are designed to be super low-cost, super high-fun, and super-SUPER-high-inspiration events for you to meet and network with other Woman Incredible readers, have a chat with me and maybe listen to me blather on about whatever latest fat loss/nutrition/training nugget is closest to my heart at the time. As if all that weren't enough, there will always be an element of either training or food involved. Delicious food!
Following is the upcoming schedule – we're going to kick things off with some cardio (I know, gasp! Yes, cardio is okay if done correctly and as a supplement to your 'real' training) and a fabulous organic breakfast in the CBD.
I'm looking forward to seeing you there!
breaky with kat; saturday august 6th in melbourne
Meet me in the city for a 30-45 minute walk'n'sprint then stretch workout (we'll head to the nearby greenery). This will be catered for all levels; it's not a race :). Once we've earned our breaky we'll meander back to Della Nonna Ristorante, where you'll have your choice of 3 delicious breakfasts (no toast sorry ladies; just fuel!):
Grass-fed steak with organic poached eggs and spinach
Organic scrambled eggs with free-range bacon, spinach and baked tomato
Muesli with yoghurt and fruit compote
Plus – naturally – unlimited coffee and tea of your choice 🙂
When: Saturday August 6th, 9am in your workout gear.
Where: Della Nonna Ristorante, Level 2, Shop 29-31 QV Main Square, corner Swanston and Lonsdale streets, Melbourne, VIC, 3000. Parking is available on the streets on Saturdays or you can park under QV shopping centre (enter off Lonsdale). There are many other city car parks near by. The above link has a map.

What else? If you'd rather not walk'n'sprint just come along at 10am for breaky :). Oh – my plan with this is to keep the focus on fun and networking but I'll no doubt also get up on my soapbox for a few minutes to share something on nutrition, fat loss or training.
Limited places. There's only so many people that can fit in one restaurant, so places are definitely limited – first in, best dressed! The cost for all of this is just 30 Aussie dollars, or 50 bucks for two people when you register with a friend.
nab your place now for just $30, or register with a friend for just $50!
Contact me to secure your place.
Remember –
Life is Now. Press Play! 
Kat x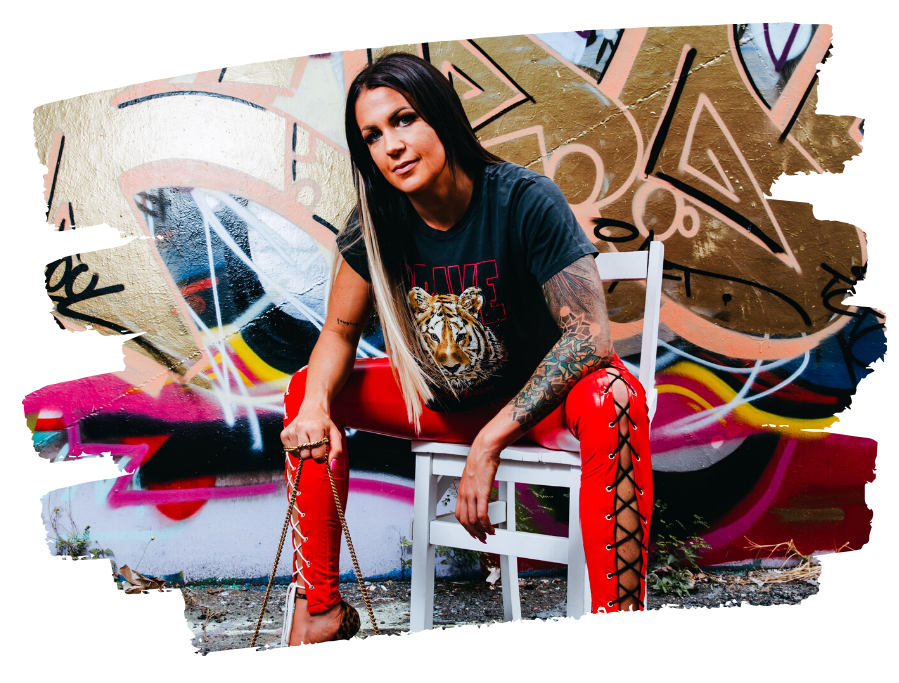 PS.
The Rebel Millionaire Coaching Certification:
The Only Coaching Cert in the World Where You'll Learn How to Explode the Damn Thing By Being Fully You, and the Place? You Just Become It.
Fuck What They Told You. Unleash The Madness Within. Get Paid Like a Mofo to Be YOU. Build the Damn Coaching Empire You See Inside You, Not the Boring AF One You Almost Convinced Yourself You Should! Oh, and?
Become Fully Certified as a Rebel Millionaire Coach While You're At It.
The Rebel Millionaire Coaching Certification starts live for 2022 intake on October 10.
6 months with me to unleash your fucking crazy. And build the damn thing, FULLY, on.your.terms.