News
The Truth About Superfoods
This is a guest post by Amer Kudi, founder of Tonic Superfoods and Tonic Lifestyle – the superfoods blog

Are you tired, stressed or strung out? Finding it difficult to lose weight? Well tell me this. What's the one thing that undermines your energy, as well as weight loss, vibrancy and vitality? The answer is nutrition.

what are superfoods
Superfoods are foods that contain a higher level and broader range of nutrients than other foods. Many of these are considered to be adaptogens: a class of plants that not only 'adapt' to their environment to survive but adapt to the internal chemistry of your body to redress its imbalances. Because of the propensity of superfoods to grow in extreme environments, they often contain large amounts of bioavailable minerals that are stored in their stems, leaves, and roots to endure harsh winters or windswept rock faces. Furthermore, superfoods have become recognised for their extraordinary medicinal and life-giving properties over centuries of traditional use.
Why eat Superfoods?
The consumption of superfoods is safe and effective. The study of the chemistry and composition of superfoods has proven their value both nutritionally and medically. Most superfoods, be they a berry, root vegetable or other, contain large amounts of sustenance to fuel and nurture the body.  These include but are not limited to essential fatty acids, proteins, minerals, digestive and antimicrobial enzymes, antioxidants and vitamins. Superfoods also have a therapeutic and tonifying effect on the body systems themselves and often display anti-inflammatory and purifying properties on the blood, bones and skeletal muscles. The adaptogenic properties of superfoods indirectly target the endocrine and central nervous systems, balancing damaging levels of oestrogen, insulin and cortisol: hormones that significantly increase weight gain.
Four superfoods to include in your diet:
At TONIC SUPERFOODS we've done a lot of research into the quality, availability and remedial breadth of the foods we promote. Four of the best and most easy to use are Maca, Bee Pollen, Cacao and MSM. The following is a brief outline of the benefit and use of each.
MACA
Lepidium Meyenni or 'Maca' is an extraordinary root vegetable that originates from Peru. Maca contains high levels of selenium, calcium, magnesium and iron as well as linolenic, palmitic, oleic, essential fatty and essential amino acids. That's quite a mouthful! Apart from containing the nutritional elements needed to support the endocrine system (for what it is most commonly known), Maca's mineral content aids in the treatment of many other common diseases and complaints. The supplementation of Maca is enormously beneficial to those suffering from anaemia, cramps, brittle hair or nails, stress, muscle damage acne and low energy. That said, Maca's beneficial effect on the balance of our body's hormones is not to be overlooked. In fact, considering the involvement of hormones in most metabolic and regulatory mechanisms, balancing out our hormonal levels is important in the treatment of any ailment or illness. The part hormones play in weight-loss is significant and Maca may be used to assist in the management of weight, Oestrogen dominance and stress related fluctuations in cortisol levels.
MSM
Methylsulfonylmethane, 'MSM', is simply an organic form of sulphur found in a normal human diet and used by the body in an extraordinary number of its processes. Sulphur is found in the hair, nails, skin and bones and is used broadly as an anti-inflammatory as well as a powerful device of detoxification and cell regeneration. MSM is not only a component of many of the amino acid building blocks of our cells but by increasing the flexibility and permeability of the cell membrane, ensures its integrity. Such permeability also allows toxins that have built up inside the cell to be released. Not surprisingly, MSM is used in the treatment of muscular and joint pain. Without sufficient sulphur in the body, damaged tissue from injury or exercise can regenerate slowly causing a build up of scar tissue and rigid connective fibrous tissues. As the body's natural defensive response, inflammation causes these cells to swell and pain and pressure result. MSM has a powerful anti-inflammatory effect by restoring the natural passage of fluid through the cell membrane, preventing its stagnation. The supplementation of MSM is of enormous benefit for women. Not only can MSM help prevent such degenerative conditions as osteoporosis and arthritis but its supplementation can be used to treat cellulite and to prevent 'aging'.  As sulphur is required for collagen synthesis and the development of the connective tissue fibres of bones, hair, teeth and skin it plays a significant role in promoting and maintaining their health. With more MSM in our diet our cells stay buoyant, clean of toxins and youthful! MSM is a powerful beauty tonic.
RAW CACAO
Cacao powder is the ground down seed of a fruit of a tree that comes from the Amazon. To say Cacao is 'raw' means that it hasn't gone through the process of being refine and heat-treated. Cacao is the richest food source of magnesium and with an anti-oxidant (ORAC) score of  95500 – 14 times more than red wine – it is also the richest source of antioxidants and bioflavonoids. High levels of sulphur in Cacao act in a similar way to MSM by detoxifying the liver and supporting silicon synthesis. Assisting in immunity, tissue regeneration and protection as well as balancing brain chemistry and function, the benefits of Cacao in your diet also extends from a physical to an emotional level: Cacao contains Amantadine (the bliss chemical), Phenyl ethylamine (PEA – the chemical released when we are in love) and MAO inhibitors (suppress appetite and release serotonin). Interestingly, the high levels of phosphorus, magnesium and potassium in Cacao act like electrolytes in the body to quench thirst and re-hydrate our cells.
BEE POLLEN

Bee Pollen is something you've probably heard about but never considered eating. Not only is it delicious, Bee Pollen contains all 10 essential amino acids (but up to 22 depending on plant origin), 59 trace minerals and is about 20% protein. As a complete protein, Bee Pollen is favourably comparable to equal weights of meat, eggs and cheese with 5-7 times more bioavailable protein and amino acid content. This makes Bee Pollen an ideal component to nuts both gastronomically and as a high protein on-the-go snack.  Bee Pollen also contains high levels of B vitamins (used directly in energy production) as well as significant levels of Calcium, Chloride, Copper, Iron, Magnesium, Manganese, Phosphorus, Potassium, Silicon and Sulphur. It also has an anti-inflammatory, antimicrobial, antibacterial and anti-histamine effect on the body. Bee Pollen is like nature's multivitamin. Really, need we say more?
A note on nutrition, weight loss and energy.
Food today is nutrient poor and so are our diets. With the consumption of more refined food with less to sustain us, we often feel stressed, run down and lacking in vitality. Preservative packed foods mean that our bodies don't recognise what we are ingesting as sustenance but as toxins. This taxes our eliminatory organs: the liver, spleen, lymphatic and digestive system. Rather than requiring more caloric energy when we feel tired, our bodies are craving sustenance.
Simply put, many of the calories we consume are 'empty' and we overeat in response. Interestingly, the confusion of hunger signals and our bodies' attempt to obtain more sustenance is not seen more clearly than in the energy consumption of pregnant women. It is only 300 extra calories a day that are required to support the growth of a foetus and yet the average consumed, based on strong chemical signals sent by the brain in response to poor nutrition at a time of greatest need, is closer to 1000 calories. The answer to poor nutrition is, of course, better nutrition. Superfoods provide a means by which to achieve this.  By having a nutrient rich diet our bodies are fuelled and balanced: our electrolytes stores are replenished, our muscles are repaired, our digestion and endocrine systems are supported and we are not storing 'empty' calories and toxins as excess body fat.
TONICSUPERFOODS: What it's all about?
TONIC SUPERFOODS was founded with a clear intention in mind: to implement access to naturally derived, nutrient dense food for the purpose of increasing vitality and combating disease. Superfoods not only have a remedial effect on the body but they provide the platform of good health from which the human body can thrive. Starting as a blog, TONIC SUPERFOODS was launched as an interactive way to introduce, supply and teach people how to include superfood into their diet. For recipes and more information on how to use superfoods visit us at 
Important!
When placing an order be sure to enter the discount code 'bodyincredible' for a 5% discount on all purchases!
Thanks Amer!
Don't forget –
Life is Now. Press Play.
Kat x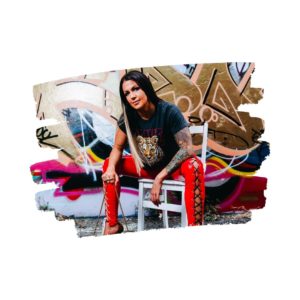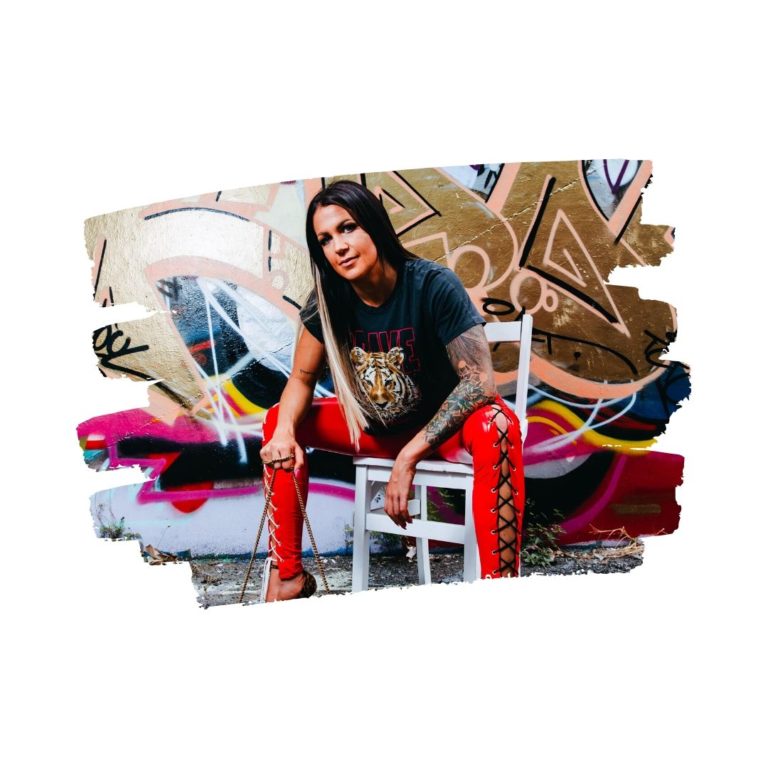 P.S.
Million Dollar Soul Team is here!
An absolute MUST for any entrepreneur who is ready to NOW start saying yes to the one day vision of where they're meant to be!
The Point by Point & Definitive Program on Finding, Building, Training, Empowering, and Flowing With Your Ultimate 'One Day' Soulmate Team, But Now!
https://thekatrinaruthshow.com/milliondollarsoulteam/
Learn exactly, and every step along the way, how I went from solo entrepreneur, to one and then two VAs even up to multiple 7-figures per year, to now being surrounded by the MOST incredible dream team on the planet! Everything you need to know for EVERY step on your journey in this area, plus the ongoing day to day and BTS of all of it! Taught by me AND the #KatNinjas, and includes access to our Standard Operating Procedures, Templates, Systems, and more, that you can use right away in your own biz, even if the entire team right now is, like it once was for me, YOU!
This 4 week program is about SO much more than simply the 'how' of finding, building, training, empowering, and flowing with your ultimate soul team. What it's really about? Getting TF outta your own way, whatever that looks like, to say yes to the business and life you actually came here for.
Come see what I made you, here: https://thekatrinaruthshow.com/milliondollarsoulteam/
P.P.S.
I'm re-opening Rich Hot Empire, today!
This is my 6 week 1:1 intensive, #KatrinaRuthFamous since 2016! It is THE way to work with me if you know you're meant to work with me 😉
During our 6 weeks together I take you through EVERYTHING there is to know around building your low end right through to high end multi 7-figure and BEYOND soul aligned empire, doing only what you love.
This isn't about where you are right now in business, this isn't about how much money you're making right now it's about who you are as a person.
Rich Hot Empire is about flicking the damn switch on who you're meant to be NOW!
Here's the thing –
The difference between you and the woman you see who is crushing it online, who's doing such an amazing job, who is so inspiring just through the ESSENCE of who they are –
Honestly, the difference isn't the systems and the structures..
The difference is she just has a HIGHER LEVEL OF BELIEF than you.
The belief in her God given right to have things work in a certain way
The belief to have business work in a certain way
The belief to have life treat her in a certain way
The belief to have the right ideas come through
The belief to have things just work out
She just believes and expects it!
What is your level of belief?
It's time to back yourself, but FULLY.
Its time to dig your damn heels in and DO the darn thing now!
This?
This is what Rich Hot Empire, and the work I do with you as a private client in this 6 week time together, is all about.
It's a time to really get into the structure and strategy in a DIFFERENT kind of way. To go behind the scenes of how I've done it, to build a multiple 7-fig per year biz which breaks all the rules, lets me be me, and yet is also highly structured … without at all feeling that way!
It's a pretty cool thing, to realise you figured out how to unleash ALL your madness, but fully, and NEVER compromise on what feels fuck yes and fly for you, and yet know you got your biz shiz sorted!
Guess what??
You get to have that too.
We dig ALL the way in to your belief stuff, mindset stuff, energetic alignment and ability to receive, everything INTERNAL that is stopping you from already being where you know you should and could, and what to do about it.
Rich Hot Empire gets such incredible results for people because it marries these two areas together. Full alignment to that next level identity you KNOW is waiting for you –
And full asskickery to do what you know you gotta do, with me right there by your side showing you how to do that, how to find the exact way that feels good and works for YOU.
Ready to go all in on you and truly BELIEVE you can have it all?!
Message me for the full overview: http://m.me/katrinaruthofficial
>>>Rich Hot Empire! 6-Weeks Personally to Grow Your Perfect Cult Tribe, Create and Launch Your Low-High End EMPIRE, and Set Up Multiple Recurring Income Streams to Take You to 7-Figures and Beyond, Doing What You Love! <<<
6-week personalised intensive high level mastermind
Weekly group training and support; multi-media training: visual + audio
'Done for You' Templates and Step-by-Step Worksheets
Personalised 1:1 coaching included, plus DAILY unlimited 1:1 access
My personal hand on your business success
Weekly group coaching call and hotseat with my other private clients
24/7 mastermind forum, networking and support
Very limited spaces
Results guaranteed
Not for everyone
I'm so excited to do this work with a small group of badasses who are willing to SHOW UP FOR THEIR SOUL no matter what. To walk away from all that is not serving, not actually working, not FILLING you. And to all yourself to bring your truest desires to life.
If that's you, or you've felt the call to work with me at this level, PM me now.
Apply via PM only http://m.me/katrinaruthofficial. I can't wait to speak with you!