News
You Don't Have to Be Perfect to Succeed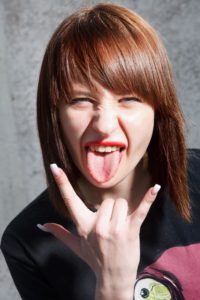 For the longest time, I told myself that I'd achieve my dream of being an author at some undefinable future point; a point at which I'd –
Have more time –
Feel more ready –
Be more CERTAIN –
Know what I was going to write about that people would also love (that'd help, right?!) –
And when I had a solid pitch plan for the publishing dudes –
Of course the reality is that deep down I knew I'd never feel ready enough to pitch my work to anyone. After all, I already knew in advance that it wasn't going to be accepted and that I just wasn't good enough! After all – your REALLY big dreams don't just come true, right?
Of course the REAL reality of THAT is that of course they don't come true with that sort of attitude! But it wasn't like I saw it that way at the time. I genuinely believed my own bullshit and I also believed that at some point I WOULD magically be ready and at the service of those who'd be falling over themselves waiting to publish my work. Of course to get to THAT point I'd have to first achieve some kind of mega-level of guru-ness and acclaim so that people WANTED to hear what I had to say.
I was quite sure that'd happen for me as well … one day. I didn't really know HOW it would happen, but hey – it was possible right, so it would!
At the age of 26 / 27 I had a quarter life crisis.
My first marriage broke down, VERY messily.
I churned through all my savings setting myself back up again.
I came out of bulimia remission; something I thought was long behind me, ate next to nothing all day while moving through life in a zombie fugue-state, and then stuffed myself with Heaven ice-creams and mixed lollies at night before barfing it up.
I refused to speak to my mother, my friends, and eventually when I did again the lights were on but for so long nobody was home.
But through it all I still knew this:
I was born for something BIG.
I was born to be a leader, an author, a revolutionary speaker; to change the world! To make millions and also INSPIRE and empower millions. My destiny was CALLING me, and I knew it'd be mine!
Only thing was:
In years earlier on, I had sort of thought that by the time I came within smelling distance of 30 I'd have it all together.
I thought I'd be THERE by then.
30 seems so old, at 21, or even at 25 – still plenty of time to achieve those big dreams!
Thing is, nobody had ever really told me that it was ME who had to achieve those big dreams. I think I actually thought that I just WOULD achieve them but without having to do any of the actual stuff required in ACHIEVING. I guess I thought they'd just HAPPEN to me!
I knew I had what it takes; I knew it was what I was MEANT for. Surely if you're MEANT for something then it has to happen, right!
At 21 or 23 or even 25 it was easy to convince myself that there was still plenty of time for it to happen.
But at 27, in the midst of my black hole of nothingness; which went on for a good 2 years, I realised –
Fuck me.
It might not just happen.
I might have to actually MAKE it happen myself.
And if I don't?
Then I might actually miss out.
It was like this ridiculously over the top DUH moment but it seriously blew my mind, not to mention put the fear of God into me to make something of myself before that dreaded 30 years old mark!
Only problem was:
I still didn't know how.
I didn't feel ready.
I didn't have time … or much motivation to be honest.
I didn't even really know what I wanted!
And NOBODY knew who I was; I didn't even have a starting point to unleash myself from.
So, I did what any driven and highly intelligent creative entrepreneur has surely done at one time or another and proceeded to spend a good couple more years trying to FIGURE THINGS OUT and get READY.
Meanwhile, made some good money working for myself as a personal trainer, and started building my first real blog. Even made some money online, but not doing what I really wanted to do and sure as hell not attempting the BIG stuff, like book writing.
After all – why would anybody want a book from me? I wasn't known yet! Nobody was knocking yet! And besides, I could hardly just bang on about 'create your dream life' stuff all day and be a 'motivational writer or speaker' like I really wanted to … right?
Right.
So, I didn't.
One day, I knew – I'd get there! I'd be ready! They'd come knocking! Meanwhile I WAS putting myself out there in bigger and bolder ways all the time. After all – not many people were online at all back then! I was a trailblazer, for sure, and mostly I was having a lot of fun building my community and developing my first online products and programs.
But through it all, there was still that deep and NEVER gonna go away desire –
I want to write –
I want to speak –
I want to be an AUTHOR –
I want to be famed INTERNATIONALLY as one of the most transformative writers and speakers of my time!
How do I GET there?
When will it HAPPEN?
Who is going to HELP me?
Where do I even start?!
I still didn't know.
So, I didn't.
And then one day, I came across a sort-of friend and mentor who had published her first book online; self published on Kindle.
I bought it.
It was good … but not awesome.
It looked nice … but not uber professional.
And I realised –
Holy fuck.
I don't actually have to WAIT for anybody's approval, permission, OR helping hand.
And what's more (and quite honestly this notion SHOCKED me) –
It doesn't actually have to be perfect!
I can just –
Do it myself.
And so, I did.
In February of 2013 I published my first book on Kindle. The Secret Life of a Binge Eater.
It was an instant best-seller.
Since then I've published over 15 books (I think!), and counting. Most are best-sellers.
None are perfect.
The covers aren't professional.
I get some bad reviews as well as good.
In my online business, since 2007 I've created over 70 digital products and programs. SEVENTY INCOME STREAMS. And counting.
None are perfect.
Much of the WAY I do things is not considered professional.
I get some people email me from time to time and tell me they don't like how I do things, or who I am.
And, I've made over 2 million dollars so far doing this, and counting.
I have over 25,000 people on my email list who STAY.
I receive COUNTLESS weekly messages of thanks.
I KNOW I am inspiring and empowering others to 'create their dream life'.
Doing exactly what I told myself I couldn't, until I was ready, perfect, or had permission.
One day, when I've achieved all the success still in my mind to create, and when I've impacted those millions of people I know I was born to reach, I think I'm going to go back.
Improve things.
Make 'em perfect.
Get PROFESSIONAL.
Get myself ready, and organised for once, gosh darn it!
Or, I might just keep on doing my thing.
Perfectly imperfectly.
I hope I see you out there, if you're tired of sitting on the sidelines waiting to be chosen, running the race because YOU decided to.
Perfect doesn't exist gorgeous.
Decide what you want.
Fix your intention.
And go get it gorgeous. YOU HAVE PERMISSION NOW.
Remember –
Life is Now. Press Play.
Kat
PS
Expansion.
10 Days of Live Soul Transmissions, to Help You Find and Follow the Messages Within
Day 1) Trust
Day 2) Certainty
Day 3) Self-Belief
Day 4) Empire Creation
Day 5) Your Deepest Message
Day 6) Following Soul Guidance in All Areas
Day 7) Faith vs Fear
Day 8) Accessing Flow, and Superflow
Day 9) Expanding Time
Day 10) Expanding Money
Every day will be a LIVE soul led transmission.
This will take place on Facebook video, held at a variety of times in order to account for varying time zones, and scheduled only once we have begun. Our daily soul transmissions will be guided from MY higher self and directed from and for YOURS, to help you find and FOLLOW the messages within. The messages of your spirit, your consciousness, of the who you've always been and yet have managed quite well to cover up a lot of the time.
This is about stripping away –
And getting back to the CORE.
We'll dive day by day into the above mentioned areas –
And you'll receive all content and bonuses to keep for life.
There will be daily spirit prompts which you'll receive after each training.
And plenty of time opportunity connect with me throughout, receive transmissions direct to YOUR questions, and absorb more even than what comes through on the trainings, via the energy we'll create in this collective!
It's very rare for me to know in advance exactly what is coming through day to day.
I certainly don't have the details of each day's content. But I know that these areas have been on my heart to talk about, in particular around belief, around certainty, around living from FAITH.
We know that exactly what is meant to come through for you WILL, and then some. And that if you intend and allow for it to, it will change, most likely before we even begin, due to your energetic commitment, the direction of your LIFE!
Meaning: direct it back to absolute soul alignment.
*** NEVER Seen Before Bonus! ***
As part of this, I've been guided to offer a NEVER before seen bonus … one I feel super vulnerable about sharing!
It's the exact journaling I did to allow the download of THIS offer through. How I allowed the idea to bubble up. You'll see my doubt, uncertainty, annoyance. You'll see what I discarded. How I went through the layers. And how I KNEW, this was the one.
I'll ALSO add in copies (screenshots) of my conversation with my COO Ash, where I was talking through the idea and allowing it to come to life.
I want to show you the exact Idea to Launch process!
This bonus alone is EASILY worth the cost of this program, particularly when you hear the mindset side of it, in terms of STAYING THE COURSE and refusing to back away from my self until the idea showed up!
I refuse not to create!!
AND, when you register for EXPANSION today (and how could you not?!) you'll also receive early access to the Pre-Work. This is ALSO never seen before, and brand new just for you – and it's a guided meditation on remembrance, to help you connect back to deepest self and the most certain truth of your destiny, before we even begin.
Perfect priming, for when we expand RAPIDLY into all that is coming through in this work!
Of course I could now go on and on here, about what I could or should have charged for this, and what it's actually going to be …
Or about all my accomplishments on line and off, with money, with purpose, with passion, with flow …
I think you know all this anyway. Even if you just me! Your soul feels what matters. And that's ALL that matters.
But I will say this:
You've always known it's supposed to be about ALL that is inside of you. That it's meant to COME from a place of purpose, passion, and SUPER super flow. And that if you just.freaking.trusted, and showed up FULLY from that place, you'd be living in a different reality already.
THE ONE INSIDE OF YOU.
If that's true for you right now, then LET'S GO CREATE THAT REALITY.
Right now
Press play for regular, (super fuck yes!!) upfront or payment plan
OR
Press play like a VIP, and receive the full course, plus 10 days direct photos or screenshots of my ACTUAL personal journaling, so you can see how I create and expand my life, PLUS a VIP only follow-on live Hotseat, where you'll receive a personal transmission just for you, if you'd like one! Payment plan also available.
>>> https://thekatrinaruthshow.com/expansion
We start Monday 17 December, US time!