News
You Don't Have to Be Perfect to Succeed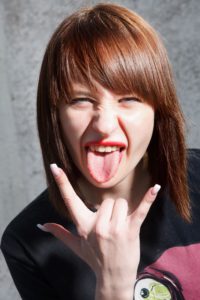 For the longest time, I told myself that I'd achieve my dream of being an author at some undefinable future point; a point at which I'd –
Have more time –
Feel more ready –
Be more CERTAIN –
Know what I was going to write about that people would also love (that'd help, right?!) –
And when I had a solid pitch plan for the publishing dudes –
Of course the reality is that deep down I knew I'd never feel ready enough to pitch my work to anyone. After all, I already knew in advance that it wasn't going to be accepted and that I just wasn't good enough! After all – your REALLY big dreams don't just come true, right?
Of course the REAL reality of THAT is that of course they don't come true with that sort of attitude! But it wasn't like I saw it that way at the time. I genuinely believed my own bullshit and I also believed that at some point I WOULD magically be ready and at the service of those who'd be falling over themselves waiting to publish my work. Of course to get to THAT point I'd have to first achieve some kind of mega-level of guru-ness and acclaim so that people WANTED to hear what I had to say.
I was quite sure that'd happen for me as well … one day. I didn't really know HOW it would happen, but hey – it was possible right, so it would!
At the age of 26 / 27 I had a quarter life crisis.
My first marriage broke down, VERY messily.
I churned through all my savings setting myself back up again.
I came out of bulimia remission; something I thought was long behind me, ate next to nothing all day while moving through life in a zombie fugue-state, and then stuffed myself with Heaven ice-creams and mixed lollies at night before barfing it up.
I refused to speak to my mother, my friends, and eventually when I did again the lights were on but for so long nobody was home.
But through it all I still knew this:
I was born for something BIG.
I was born to be a leader, an author, a revolutionary speaker; to change the world! To make millions and also INSPIRE and empower millions. My destiny was CALLING me, and I knew it'd be mine!
Only thing was:
In years earlier on, I had sort of thought that by the time I came within smelling distance of 30 I'd have it all together.
I thought I'd be THERE by then.
30 seems so old, at 21, or even at 25 – still plenty of time to achieve those big dreams!
Thing is, nobody had ever really told me that it was ME who had to achieve those big dreams. I think I actually thought that I just WOULD achieve them but without having to do any of the actual stuff required in ACHIEVING. I guess I thought they'd just HAPPEN to me!
I knew I had what it takes; I knew it was what I was MEANT for. Surely if you're MEANT for something then it has to happen, right!
At 21 or 23 or even 25 it was easy to convince myself that there was still plenty of time for it to happen.
But at 27, in the midst of my black hole of nothingness; which went on for a good 2 years, I realised –
Fuck me.
It might not just happen.
I might have to actually MAKE it happen myself.
And if I don't?
Then I might actually miss out.
It was like this ridiculously over the top DUH moment but it seriously blew my mind, not to mention put the fear of God into me to make something of myself before that dreaded 30 years old mark!
Only problem was:
I still didn't know how.
I didn't feel ready.
I didn't have time … or much motivation to be honest.
I didn't even really know what I wanted!
And NOBODY knew who I was; I didn't even have a starting point to unleash myself from.
So, I did what any driven and highly intelligent creative entrepreneur has surely done at one time or another and proceeded to spend a good couple more years trying to FIGURE THINGS OUT and get READY.
Meanwhile, made some good money working for myself as a personal trainer, and started building my first real blog. Even made some money online, but not doing what I really wanted to do and sure as hell not attempting the BIG stuff, like book writing.
After all – why would anybody want a book from me? I wasn't known yet! Nobody was knocking yet! And besides, I could hardly just bang on about 'create your dream life' stuff all day and be a 'motivational writer or speaker' like I really wanted to … right?
Right.
So, I didn't.
One day, I knew – I'd get there! I'd be ready! They'd come knocking! Meanwhile I WAS putting myself out there in bigger and bolder ways all the time. After all – not many people were online at all back then! I was a trailblazer, for sure, and mostly I was having a lot of fun building my community and developing my first online products and programs.
But through it all, there was still that deep and NEVER gonna go away desire –
I want to write –
I want to speak –
I want to be an AUTHOR –
I want to be famed INTERNATIONALLY as one of the most transformative writers and speakers of my time!
How do I GET there?
When will it HAPPEN?
Who is going to HELP me?
Where do I even start?!
I still didn't know.
So, I didn't.
And then one day, I came across a sort-of friend and mentor who had published her first book online; self published on Kindle.
I bought it.
It was good … but not awesome.
It looked nice … but not uber professional.
And I realised –
Holy fuck.
I don't actually have to WAIT for anybody's approval, permission, OR helping hand.
And what's more (and quite honestly this notion SHOCKED me) –
It doesn't actually have to be perfect!
I can just –
Do it myself.
And so, I did.
In February of 2013 I published my first book on Kindle. The Secret Life of a Binge Eater.
It was an instant best-seller.
Since then I've published over 15 books (I think!), and counting. Most are best-sellers.
None are perfect.
The covers aren't professional.
I get some bad reviews as well as good.
In my online business, since 2007 I've created over 70 digital products and programs. SEVENTY INCOME STREAMS. And counting.
None are perfect.
Much of the WAY I do things is not considered professional.
I get some people email me from time to time and tell me they don't like how I do things, or who I am.
And, I've made over 2 million dollars so far doing this, and counting.
I have over 25,000 people on my email list who STAY.
I receive COUNTLESS weekly messages of thanks.
I KNOW I am inspiring and empowering others to 'create their dream life'.
Doing exactly what I told myself I couldn't, until I was ready, perfect, or had permission.
One day, when I've achieved all the success still in my mind to create, and when I've impacted those millions of people I know I was born to reach, I think I'm going to go back.
Improve things.
Make 'em perfect.
Get PROFESSIONAL.
Get myself ready, and organised for once, gosh darn it!
Or, I might just keep on doing my thing.
Perfectly imperfectly.
I hope I see you out there, if you're tired of sitting on the sidelines waiting to be chosen, running the race because YOU decided to.
Perfect doesn't exist gorgeous.
Decide what you want.
Fix your intention.
And go get it gorgeous. YOU HAVE PERMISSION NOW.
Don't forget –
Life is Now. Press Play.
Kat x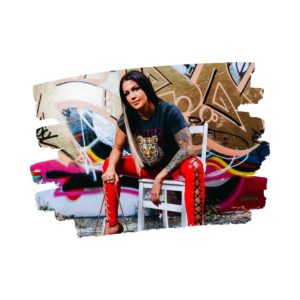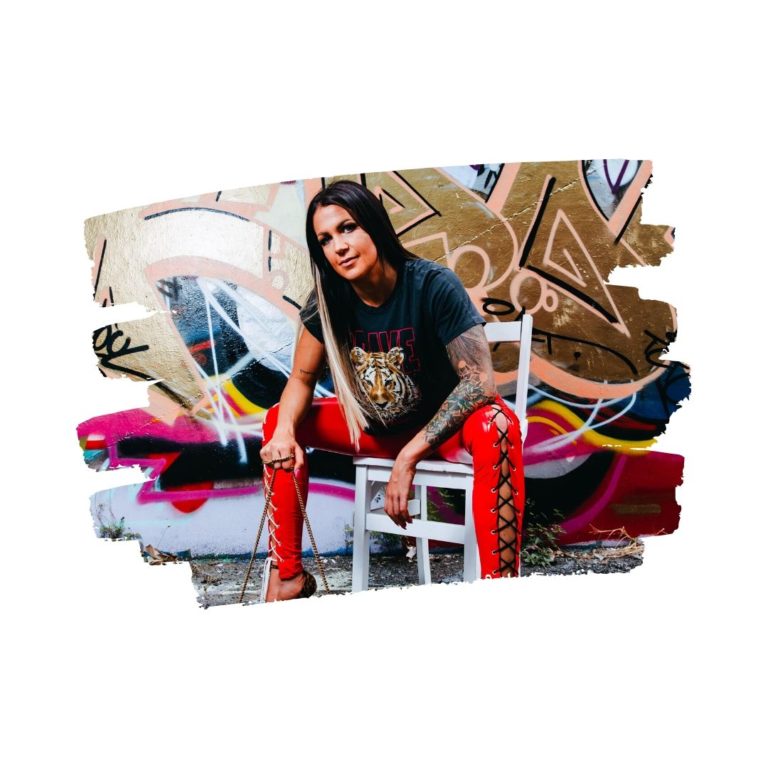 P.S.
Exclusive. Unseen. Unfiltered. Never Before Available for Sale.
You are hellfire magic! 🌟🌟
You have access to a level of power and superflow and truth and knowledge beyond what most peeps even know exist, you can literally look at something, decide it's yours and it happens, fuck, you don't even need to look at it, you can just SEE it and decide it and it's done.
You can click your fingers anytime you want and the world shape shifts around you.
Click your ruby red heels together 'cause hold up, you just changed your mind, and woot, there it goes again.
Being supernatural is part of being you.
But the thing IS –
You still gotta choose it.
Practice it.
Understand it.
And then ACTION it.
Now, finally, for the first time ever, I've created the worlds first comprehensive course for entrepreneurs,
leaders,
the GAME-CHANGING ELITE, who know they were born for MORE than the more they've already created and are ready to live into it,
to do
and access
and activate
exactly.
fucking.
that.
Introducing The Quantum Files babbyyyyyy!
Exclusive. Unseen. Unfiltered. Never Before Available for Sale.
18 days.
Daily video / audio content.
EVERYTHING you need to know to activate the supernatural badass you've been pretending not to be.
My BEST work.
Largely NEVER before taught publicly!
The ONLY place on the internet where you can receive a complete (supernatural level!) education on the 'how' AND the implementation / all encompassing accessing of all that is there for you when you 'go quantum' … and exactly what that means!
This is Not Your Social Media Guru's Quantum 
If you've been wanting to understand what it really means to utilise your God-given supernatural abilities, the unseen parts of you which are part and parcel of being HUMAN, but which most humans for their entire LIFE make 'mystical', 'woo woo', taboo, or simply don't believe in –
and if, like me, you're fascinated with playing with time and space and KNOW there is a way to create, shift, receive, BE, which transcends the physical world –
and if you love learning shit that lights your SOUL on fire with how real and true and WOW you know it is, and which allows you to INSTANTLY shift paradigms to where you're finally flowing with life the way you've your entire life known you could and SHOULD –
and if you love kickass deals in which you receive access to hours and hours and hours and hours and HOURS of exclusive, unseen, unfiltered, and NEVER BEFORE AVAILABLE FOR SALE content on stuff that 99.99%+++++++ of the world doesn't even dare to imagine EXISTS –
and if you're ready to start claiming reality shifts faster than even YOU dreamed possible –
Well!!
CLEARLY THE QUANTUM FILES ARE FOR YOU!
But hurry! This offer is open ONLY for the 5 days!
It's a one time sort of a thang I'm putting together for you.
The Quantum Files.
Exclusive.
Unseen.
Unfiltered.
Previously Unavailable for Sale.
5 days to claim your access.
When the clock hits zero it goes.
It's time to stop pretending not to be the supernatural badass you are baby.
And to blow shit up by pulling it TF down from the other place.
Let's demystify being who and what you've been waiting to be.
And let's do it now.