News
The Ultimate Computer Hack For Improving Sleep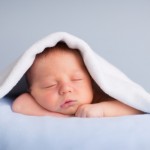 Lately I'm really having it driven home to me just how controversial any sort of strong opinion on health can be. Especially when it comes to ideal exercise or food choices. I don't mind the odd spot of controversy, and I've always loved a good argument (don't generally know when to stop myself though), but it's sure nice to have a spot of calm now and then.
So I'm thinking I'm pretty safe in assuming you'll agree when I say that your health can always benefit from a great night's sleep. Yes? And unfortunately, something that should come ever so naturally has – through lifestyle, stress, poor food choices (controversy!) and heavens knows what else – for so many of us become an area of ongoing battle. But here's the real problem. No matter how exhausted we end up, and disregarding the very real effects of a lack of sleep on overall health and weight, for the most part, we seem unable to quite bring ourselves to do what it takes to repair and restore perfect sleep. Sure, we'll wear an eye-mask, keep the bedroom as dark and quiet as possible, and maybe even give up the post-dinner stimulants. But give up TV or computer after 6pm? Ha! No can do. At least, I can't.
If you can relate, you're going to find this free tool as cool as I did.
It's called f.lux, and it's a FREE (did I mention free?) download. Here's why it is absolutely my new favourite toy –
"During the day, computer screens look good—they're designed to look like the sun. But, at 9PM, 10PM, or 3AM, you probably shouldn't be looking at the sun. F.lux fixes this: it makes the color of your computer's display adapt to the time of day, warm at night and like sunlight during the day."
"It's even possible that you're staying up too late because of your computer. You could use f.lux because it makes you sleep better, or you could just use it just because it makes your computer look better."
Amazingly, after I installed it, I wasn't on my laptop in the evening for several nights. So when it did first adapt to night-time display I wasn't sure what was going on. The screen seemed duller and at first I found it difficult to read (much as you would find reading a book harder after sundown I guess). But I was surprised how quickly I adapted, and it definitely seems to leave me feeling calmer. I've also noticed I'm naturally turning the computer off a little earlier, which makes sense. And – whether or not it's connected – I sure as heck have had some awesome sleep this past week!
And sure, I guess it's kind of cheating, isn't it? Of course it would be smarter to just got to bed earlier, or relax with a book. But sometimes you just have to admit that you can't do every little thing when it comes to ideal health!
Life is Now. Press Play.
Kat
Life is Now. Press Play.
Kat x
PS
I want to help you to build a business you LOVE, and that meets your every want and desire, in a real and true way, whilst also resulting in you making a LOT of money, fast, and impacting a lot of people, also fast, in the way you know you were born for!
My most transformative 1:1 intensive EVER … shifting people into EPIC income and success since 2016 is back, for the first time in 2019! I'm so excited to bring this signature transformative work back!
Rich Hot Empire!
Work With Me for 6-Weeks Personally to Grow Your Perfect Cult Tribe, Create and Launch Your Low-High End EMPIRE, and Set Up Multiple Recurring Income Streams to Take You to Multiple 7-Figures and Beyond, Doing What You Love!
This round is even more special as I will be re-recording all original content, with you there live with me and alongside me AND you will also receive all original content; the exact trainings which has made this program my most successful ever, with clients repeatedly saying they achieved more in 6 weeks with me than they had in 2 YEARS beforehand! This work is for entrepreneurs at ANY starting point, as it's about who you are as a person not where you're at. I've had clients anywhere from total start-up, to already doing 500k+ / year go through Rich Hot Empire and all who have done this work have gone to a level of income as well as alignment and FLOW which they couldn't previously even imagine!
6-week personalised intensive high level mastermind
Weekly group training and support; multi-media training: visual + audio
'Done for You' Templates and Step-by-Step Worksheets
Personalised 1:1 coaching included, plus DAILY unlimited 1:1 access
My personal hand on your business success
Weekly group coaching call and hotseat with my other private clients
24/7 mastermind forum, networking and support
Very limited spaces
Results guaranteed
Not for everyone
STARTS THIS MONTH!
I'm so excited to do this work with a small group of badasses who are willing to SHOW UP FOR THEIR SOUL no matter what. To walk away from all that is not serving, not actually working, not FILLING you. And to all yourself to bring your truest desires to life. If that's you, or you've felt the call to work with me at this level, PM me now. Bonuses and fast action-taker investments apply to all successful applicants, but for the first 5 to say yes there is a very special $2000+ bonus specific around Soul Shifts & Money Makin', and which, in and of itself even before we begin RHE will have shit changing for you FAST.
Apply via PM only. I can't wait to speak with you!
PPS
HAVE YOU JOINED PURPOSE PASSION FLOW ACADEMY?
My 'Going Fully Quantum' training will break down ALL of what we've discussed today, and teach you the finer details and finesse of it, as well as exactly what needs to be true for you to APPLY it, not only into the practical actions you need to create THAT money flow and THOSE results, but also in terms of ALL the energetics of it, especially the 'being and non-being' around dropping in to superflow so you can be shown, create, receive, AND of course the being around not being one of those people who just can't seem to choose faith and are ruled by fear. We'll also talk about creating and integrating the exact wording, beliefs, emotions, energies YOU need for all of this to switch effortlessly for you, as you've always known it would.
In other words: EVERYTHING you need to know to go fully quantum, and double your income in 30 days or less, or whatever else you choose!
Where will you find this training?
Why, it's one of the very first training in 'Remembering Who You Always Were', which. is our June intensive for Purpose Passion Flow Academy, my SUPER low-cost monthly membership mastermind!
And this training?
Will change your freaking reality. Well – it will REMEMBER it.
It's all available to you gorgeous.
You know this already.,In the quantum it is DONE. And in Purpose Passion Flow Academy, and especially our June intensive 'Remembering Who You Always Were'? We gon' done do it.