News
How To Stay Motivated One Day At A Time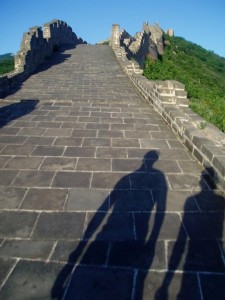 As a writer who is still very much paving her way I find it all too easy to get down on myself. Especially when I think about what I've achieved each day, because really – there's only one thing that truly matters in terms of the way I judge myself. And that is the question of whether I spent time writing or working on one of my top three writing-related projects.
If the answer is yes – particularly if the words flowed easily and the writing session felt, well, successful – I'm happy. I feel good about myself. Proud. Energized for the coming day.
But here's the catch.
I don't write every day. In fact, sometimes I don't even write every second day. And while there are other daily accomplishments that make me feel good, my writing and what I hope to achieve with it is my 'big thing'. So it kinda sucks that I just can't seem to achieve that daily high and sense of pride. Of course sometimes it can't be helped, I have other priorities, and that's fine. Doesn't bother me at all. What does really get me going, and what I only have myself to blame for, are the days when I just don't get around to it.
Because I can't be bothered.
Or – more likely I think – I'm scared that the day's task will be harder than what I can handle. Will take longer. Or that I won't be able to do a good job of it. Or because I continually prioritize emails, admin, and checking small tasks off my to-do list ahead of working on the things that will change my life.
But it's all starting to change. And it's ever since I took the 'one more word' approach. I read about it on the website of one of my favorite chick-lit authors. She puts her success down to the fact that, even on the days when she least feels like it, she forces out just one more word. And then another word. Regardless of whether the 'creative genius' has made itself known for the day.
I mean, you can always do one more word, right? It sure is a hell of a lot more achievable than 'one more chapter', or 'one more hour'.
Now I'll bet I'm not the only one who self-sabotages, so – how about you?
What is your one 'big goal' at the moment? For many people, creating the health, fitness and physique of their dreams is pretty important. I know it was a huge focus of mine when I was learning to build the habit of regular exercise and correct eating. Still is a huge focus, actually, just one I have a better understanding of.

So – when it comes to getting in shape (or whatever your big goal is) – do you consider that it would be at all worthwhile to just force on forward whether you feel like it or not? Whether you're too tired, or too stressed, or maybe even on those days when you think you don't have the time?
Could you consider just 'writing one more word'? So that at least when all is said and done and you get into bed at night you know you did something? And maybe even something extra? And that eventually, just one word or one step at a time, perhaps you'd find yourself somewhere you only ever dreamed possible?
It's starting to work for me – and I'll bet it can work for you.
Life is Now. Press Play.
Kat
PS
Write. Speak. Sell The Class of 2019 is HERE!!
#itsbackbaby
And it's time to bring your true message to the world, no more waiting, no more readying, time to recognise you were worthy the whole damn time!
This 6 weeks of hands on learning, implementation, and LIVE support (from me personally!) to turn your words into profit, guaranteed! As well as all NEW content, and an entirely new program, bonuses, live support and more, you also receive all original course content from when I first ran this course in 2014. 
#timeless
Look:
You don't have to be a "writer" or "speaker" in order to write and speak to sell but you DO have to understand how to use your words to compel people to take immediate ACTION. And if you ARE a writer, speaker, creator, already?? Time to gear that shit up 😉
Either way, you do have to finally say yes to letting what's in you out, and to determinedly learning how to take it to the world in a way which IMPACTS, and also which allows YOU to get to where you're meant to go.