News
Get 39% Off My Lean Living Seminar – Plus 2 Weeks Personal Training FREE!
Want to be lean, fit and healthy? For TODAY ONLY you have the chance to learn my every fat loss and nutrition secret for just $29! Plus you'll get to hit me with your most pressing questions 🙂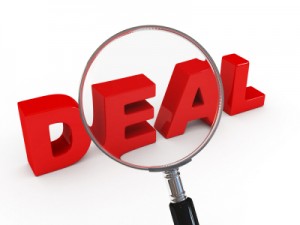 The Scoop
Yesterday I announced (among other really cool things like the launch of Woman Incredible!) my new 'event' schedule – and yup, the Lean Living seminar series is back!
If you missed yesterday's post; here's a snippet:
"Lean Living is about nutrition and fat loss for busy people, plus a whole lot more. You really can't go wrong for the price, not to mention the bonuses and the chance to ask me your most pressing questions. Click here to learn more and sign up right away!"
The Even Bigger Scoop!

If you sign up with the above link you're getting a darn good deal, if I do say so myself. The bonuses alone are worth more than double the ticket price. But here's the real scoop: if you follow this fantastic deal through Spreets you'll get a MASSIVE 39% discount, PLUS 2 weeks of semi-private training with Result Based Training Melbourne (run by my colleague friend and TRAINER – yup; you read that right).
You'll also score a copy of the Body Incredible e-manual "Healthy Food For Busy People", and accompanying audio podcast; usually sold combined at $34.95.
Is that an awesome deal, or what?
Get In Now, Or Miss Out!
This deal is o-v-e-r as of midnight tonight. Over.
I hope to see you at the next Lean Living seminar! Whoo!
Here's to you and your success!
(PS: I know, I know, too many exclamation marks again. But seriously – this is good stuff!)
PS
Woman Empowered: Hot.Fierce.FREE, is HERE, and we start this coming Monday gurrrrlllll!
5 Weeks 1:1 with Katrina Ruth to Light You on Fire, Shift Your Body, Life & Self-Worth Shit Once and For All, Connect You Back to EXCELLENCE and FUN In All Areas, and Get You Finally Pressing Play As You BE Your Best, LIVE Your Best, and DEMAND the Best, Period, The End!
>>> PM me now for the lowdown, AND the smackdown (when you listen to the audio overview I created for you!)
It's to admit that you've not being going all in on YOU –
Putting yourself on the back-burner for so long now –
HANDCUFFING your growth and the spreading of your own wings –
So intent on 'growing business and money' that you've not even noticed it was long ago time to cast aside the identity of yesterday and become the QUEEN AS FUCK WOMAN EMPOWERED who owns EVERY part of who she is and also takes care of it?
You ain't gonna see jack SHIT working in your life if you're not following the pathway from within, and in ALL ways being who you know you're meant to be, and creating from THAT place.
Yeah?
Yeahhhhhh.
So let's get you connected.
Tapped back in.
Saying yes first and foremost to YOU, and doing so FOR you, not for ANY freakin' outcomes.
And watch as the whole world opens up before you 
Woman, Empowered: Hot.Fierce.FREE, starts THIS coming Monday! Places strictly limited, and filling fast now!
5 weeks 1:1.
You and me.
ALL in.
To light you on fire.
Shift your body, life and self-worth shit once and for all.
Connect you back to excellence and fun in all areas.
And get you finally pressing full play as you BE your best, LIVE your best, and DEMAND the best, period, The End!
PM for deets. x