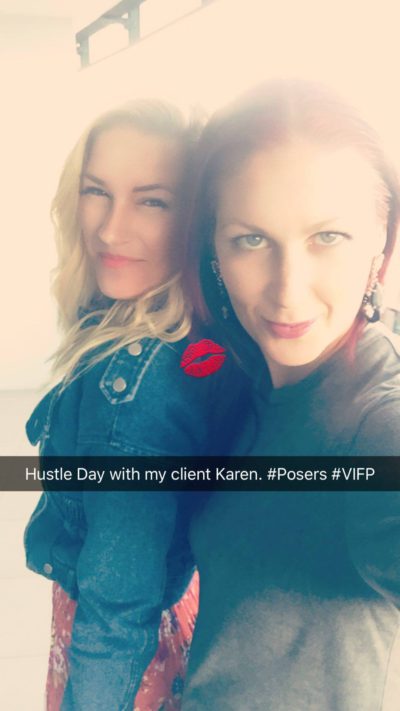 You do know, don't you, that if you're not in the VIBE of awesome, you're just going to make it so much damn harder on yourself??!
Quick reminder:
Business is SUPPOSED to be fun. Exciting. Easy. Rewarding. Hard fucking work, ALWAYS, for sure, but easy because you ENJOY the work, you enjoy the doing of the work, you enjoy the push and the stretch and even the pain, but also because your emotional state and how you feel about it all and what you bring to it?
Baby it should rock and roll and RULE!
I can tell you flat out that if your approach to getting your shit done or hustling online is one of frustration or angst or you just LET it feel TOUGH then you're fighting AGAINST FUCKING NATURE.
You can't FLOW when you're trying to run away inside! It just doesn't work.
And here is what else:
When you're in a high vibe state, when you LET yourself feel like it's fun and exciting and that even the things that don't work all FORM part of the journey and you choose to LOVE THE JOURNEY …
You make more money.
More people follow you.
You DO get better results, in all areas, and that is REGARDLESS of the actual deliverables you're putting out.
Plain and simple? People can FEEL your vibe. Your energy shines through the ENTIRE FREAKING INTERNET. If I go on your page –
If I read your stuff –
If I watch how you act and what you're putting out there –
I flat out know who you are. I also know how you're FEELING right now. And sure, I'm pretty damn intuitive but the truth is EVERYBODY can feel that shit, on some level!
And I know for sure that even if what you're saying, teaching, putting out there, selling is the BEST STUFF IN THE WORLD AND EVERYBODY SHOULD BUY IT –
I ain't gonna buy it if I don't want to get in your AREA. If I don't want to be AROUND you. If I don't want to FEED OFF YOUR VERY SOUL, aka – I think you're cool and fun and inspiring and I just like the FEEL of you!
You know?
You know.
And your FOLLOWERS, or those you would HAVE follow you damn sure know as well.
We can FEEL it when you're upbeat, when you believe in what you're doing, when you ENJOY what you're doing, and when you're actually living what you preach and teach. We can also feel it when you're letting it all be hard work, too much, STRAINED, and you just desperately NEED US TO BUY.
We won't buy like that.
We won't FOLLOW you for that, no matter how awesome the promise.
And sooner or later we just won't even SEE you, because do you know what happens to mopey grumpy angry stressed out people?
Everybody around them –
Fades away.
So in a very real sense your vibe DOES attract your tribe and it also absolutely dictates your success. This means it is a RESPONSIBILITY for you to feel and look amazing, and let it shine through! It is completely self-indulgent to feel like shit, mope around like shit, even to look like shit!
And you simply can't afford to behave that way.
You wanna be rich, you wanna be famous, you wanna be SUCCESSFUL on your terms and have it all, well you CAN, but you're going to not only have to DO the work you're going to also need to BECOME the OUTCOME of that work!
You can't try to sell people on how your stuff will help them be more successful if you're not SHOWING that you're getting to live the end result of that success! And what is the end result people want? What do your people – your #culttribe – REALLY want?
YES they want to 'achieve' that, or 'improve' this or 'learn' that, etc.
But what they really want?
What we ALL really want?
Is to live an epic awesome life, in whatever form that means to us.
I don't know about you, but I want to go through my days feeling like I'm on purpose, living my passions, that I get to work from a place of flow, that I'm having FUN, that life is COOL and EXCITING and REWARDING!
I bet you want some version of the same, and I bet your community do too.
So if you're finding that things feel HARD … get an attitude check, and get over yourself.
You get to choose how you show up. It doesn't matter HOW valid your reasons for being flat or tired or what-the-fuck-ever ARE, if you want results you're going to need to be the person worthy of automatically achieving those results.
And if part of those results are you want people to follow you, refer to you, buy, and REPEAT?
Then be somebody worth following, being referred to, bought from, on repeat.
Long story short, as the Fonz would say?
Be fucking cool, dude.
Remember –
Life is NOW! Press Play.
Kat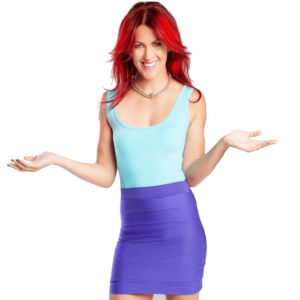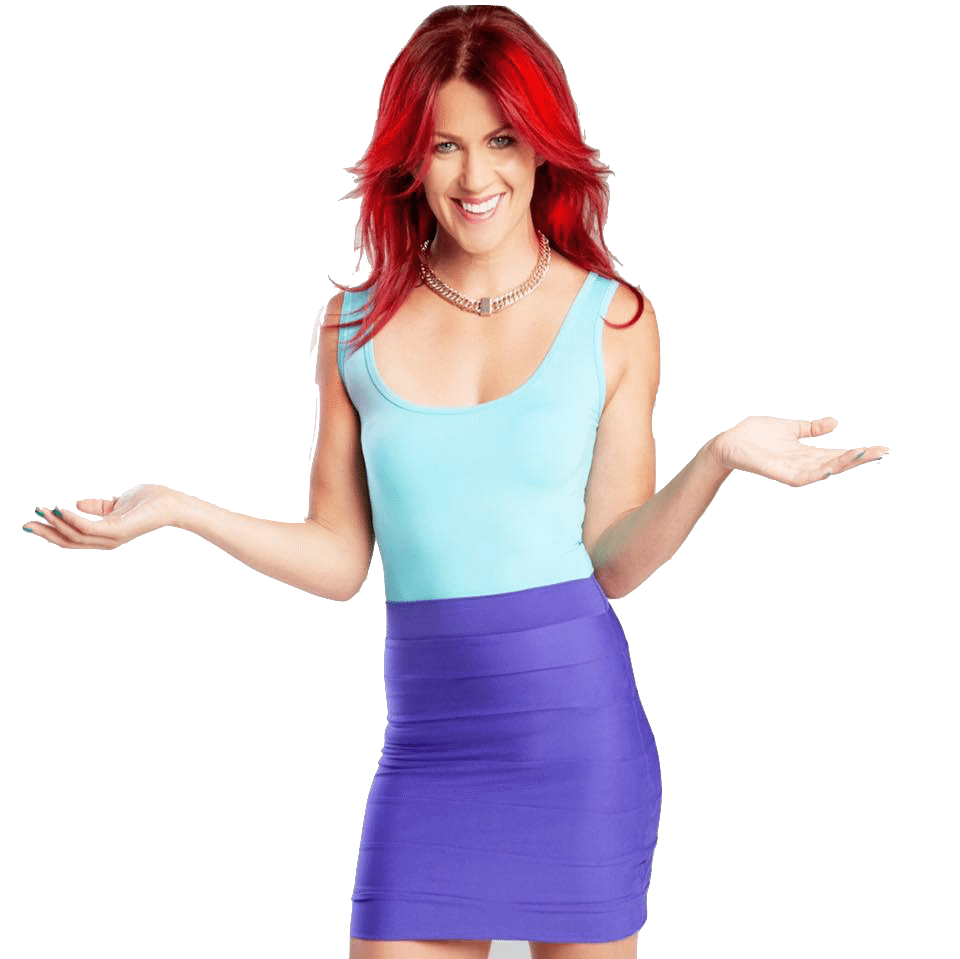 PS. Would you like to work with me 1:1 for 6 Weeks to Change Your LIFE?!
You and me.
FULLY 1:1, PLUS you get access to my other high-level clients.
You wanna be rich, you wanna be known for what you were BORN for, you wanna be hot as fuck and have it ALL, well you CAN. But you have to commit, you have to go all in, you MUST do what it takes and it must start now.
In 6 Weeks to Change Your Life we'll be identifying the top 3 areas you want to RIP THE FUCKING BANDAID on and elevate to PREMIUM levels.
In 6 weeks we can:
* Get you in shit hot shape.
* Automate tens of thousands of dollars of income.
* Launch the thing you REALLY want to sell and make a fuckload of money from it.
* Get you standing up and standing for and KNOWN for what you actually WANT (aka launch you!!)
* Completely makeover your lifestyle, your environment, your NORMAL
* Create a #CultTribe of people who love and adore you, are soulmate clients and will refer you and repeatedly BUY from you
* Get you into absolute alignment and MASSIVE fucking action on the things that matter MOST to you, so you can finally start making the MONEY you know you should be, and also building the LIFE you know you can have!
Enough with the fucking around, the wondering, the WAITING. You can change your life in an INSTANT, there is ZERO reason you need to delay even one more breath.
If 6 Weeks to Change Your Life is speaking to you …
And you KNOW it's time to work with me …!
And you're committed to doing the work, doing the ACTUAL fucking work, doing ALL of the work and to MAKING it work …
And you want to be able to go to bed at night and sleep SO damn well because you actually did the work … !
Message me now! I'll send you the full lowdown and you and I? Will get ready to run.
PPS. Not ready to work 1:1 with me yet but still want me to kick your butt and show you how to finally press fucking play on the daily hustle to explode your income AND life?
www.katloterzo.com/thedailyhustle <— 30 days of asskickery. Starts Monday!! The most hell yes no brainer offer I've ever made for you!
PS
Expansion.
10 Days of Live Soul Transmissions, to Help You Find and Follow the Messages Within
Day 1) Trust
Day 2) Certainty
Day 3) Self-Belief
Day 4) Empire Creation
Day 5) Your Deepest Message
Day 6) Following Soul Guidance in All Areas
Day 7) Faith vs Fear
Day 8) Accessing Flow, and Superflow
Day 9) Expanding Time
Day 10) Expanding Money
Every day will be a LIVE soul led transmission.
This will take place on Facebook video, held at a variety of times in order to account for varying time zones, and scheduled only once we have begun. Our daily soul transmissions will be guided from MY higher self and directed from and for YOURS, to help you find and FOLLOW the messages within. The messages of your spirit, your consciousness, of the who you've always been and yet have managed quite well to cover up a lot of the time.
This is about stripping away –
And getting back to the CORE.
We'll dive day by day into the above mentioned areas –
And you'll receive all content and bonuses to keep for life.
There will be daily spirit prompts which you'll receive after each training.
And plenty of time opportunity connect with me throughout, receive transmissions direct to YOUR questions, and absorb more even than what comes through on the trainings, via the energy we'll create in this collective!
It's very rare for me to know in advance exactly what is coming through day to day.
I certainly don't have the details of each day's content. But I know that these areas have been on my heart to talk about, in particular around belief, around certainty, around living from FAITH.
We know that exactly what is meant to come through for you WILL, and then some. And that if you intend and allow for it to, it will change, most likely before we even begin, due to your energetic commitment, the direction of your LIFE!
Meaning: direct it back to absolute soul alignment.
*** NEVER Seen Before Bonus! ***
As part of this, I've been guided to offer a NEVER before seen bonus … one I feel super vulnerable about sharing!
It's the exact journaling I did to allow the download of THIS offer through. How I allowed the idea to bubble up. You'll see my doubt, uncertainty, annoyance. You'll see what I discarded. How I went through the layers. And how I KNEW, this was the one.
I'll ALSO add in copies (screenshots) of my conversation with my COO Ash, where I was talking through the idea and allowing it to come to life.
I want to show you the exact Idea to Launch process!
This bonus alone is EASILY worth the cost of this program, particularly when you hear the mindset side of it, in terms of STAYING THE COURSE and refusing to back away from my self until the idea showed up!
I refuse not to create!!
AND, when you register for EXPANSION today (and how could you not?!) you'll also receive early access to the Pre-Work. This is ALSO never seen before, and brand new just for you – and it's a guided meditation on remembrance, to help you connect back to deepest self and the most certain truth of your destiny, before we even begin.
Perfect priming, for when we expand RAPIDLY into all that is coming through in this work!
Of course I could now go on and on here, about what I could or should have charged for this, and what it's actually going to be …
Or about all my accomplishments on line and off, with money, with purpose, with passion, with flow …
I think you know all this anyway. Even if you just me! Your soul feels what matters. And that's ALL that matters.
But I will say this:
You've always known it's supposed to be about ALL that is inside of you. That it's meant to COME from a place of purpose, passion, and SUPER super flow. And that if you just.freaking.trusted, and showed up FULLY from that place, you'd be living in a different reality already.
THE ONE INSIDE OF YOU.
If that's true for you right now, then LET'S GO CREATE THAT REALITY.
Right now
Press play for regular, (super fuck yes!!) upfront or payment plan
OR
Press play like a VIP, and receive the full course, plus 10 days direct photos or screenshots of my ACTUAL personal journaling, so you can see how I create and expand my life, PLUS a VIP only follow-on live Hotseat, where you'll receive a personal transmission just for you, if you'd like one! Payment plan also available.
>>> https://thekatrinaruthshow.com/expansion
We start Monday 17 December, US time!