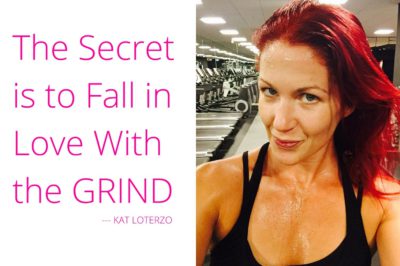 Live Your Passion
THE REWARD OF DISCIPLINE: HOW TO BECOME THE PERSON WHO LOVES THE GRIND
If you think about it, one of the reasons you so often resist doing the work is because somewhere within you assume that the WORK is something you don't want to do.
That childhood part of you doesn't want to be put under command; told what's what, instructed to do things that go against DESIRE. You want to be free to just do what you WANT, when you want and how, and no GROWN UPS better stick their noses in it!
Basically, you want to be the creator of your own life.
Imagine if you NATURALLY wanted more than anything to do the work that actually gets you the results. Imagine if the definition of FREEDOM to you were to take action on things that made you money, got you in great shape, helped you to attract in exactly the business you wanted, allowed you to achieve EVERYTHING you dream of and then some. How freaking EASY would it be to succeed?! All you'd have to do each day is FOLLOW YOUR DESIRE.
Do you want to know a secret?
It's not really a secret, actually, since I talk about it ALL THE FUCKING TIME. But I still don't think you've REALLY heard me, so let's call it a secret and maybe that'll get your attention so that you LISTEN.
When I'm MOST in flow and succeeding most readily, all I'm doing is FOLLOWING MY DESIRE.

On the contrary, when I'm OUT of flow, when I'm struggling to let the money come in, when things feel forced and pushed and UPFUCKINGHILL and I kind of want to SCREAM I'm typically caught up in doing things I don't want to do, in a way that doesn't suit me, and with people I don't particularly adore!
All of which is to say? I've found a way to let DISCIPLINE be a reward.
I'm HAPPIEST when I'm doing the most critical 'needle moving' (money making!!) activities in my business …
Following my heart and just doing what I love makes me the MOST money …
I most easily grow my community and client base when I go with the flow …
I am able to SELL with ease when I just follow my gut, have fun with it, get creative and even a bit silly with it, basically just make shit up as I go along and be me …
The more I IGNORE MY TASK LIST OF SHOULDS and just do what I FEEL like, the more successful I am …
I prefer to be TAKING ACTION than sitting around passing time, so-called 'relaxing', having a break …
I feel UPLIFTED by engaging in activities which stretch my comfort zone and take me to new heights, whether it be phsyically, mentally, emotionally, creatively, spiritually or otherwise …
My FAVOURITE thing to do is to write and speak and sell and be ME, unapologetically, and this is also the things which MOST contributes to my success!
It REALLY is even more incredibly AWESOME than what it sounds!
Now here's the thing:
You might think how LUCKY I am that I get to make money just by being me, that I LOVE doing the work that works, that I love the push and the hustle and the grind, that I WANT to sweat and push and burn and so therefore of COURSE it's easy for me to make money, build my kickass tribe with my IDEAL 1% within the 1% clients, be rich, hot, succesful and basically LIVE MY FUCKING DREAM.
You might think how much EASIER it would be for you to also reach the highest heights of success, if only the things that YOU loved doing could also create wealth and fame and freedom; how NATURAL it would be for you to then do the work that works and scale ALL the way to the top.
And you'd be RIGHT, but here is what you'd miss:
I didn't ALWAYS love the work that works.
It didn't just 'come naturally' to me to show up, be visible, be unapologetic about who I am, be seen, be a LEADER, and compel people to take action.
I wasn't fucking born loving the sweat the grind the push, the getting up early and staying up late, the doing what it TAKES no matter what, until it takes and THEN MORE.
I TRAINED myself to see discipline as a reward.
I TRAINED myself to love the grind.
I made a DECISION, long ago, to be that person to whom the REWARD was inherent in the WORK not just in the OUTCOME of that work.
Don't you see?
You're NEVER going to get there if you continue to see the WORK as something that must be done so that you can get to do what you want to do! It makes no fucking SENSE, anyway, since the work will NEVER BE DONE.
The ONLY way to get to the top and stay there and also SCALE from there is to find the REWARD IN THE DISCIPLINE.
But here is where you need to listen carefully:
There is a BIG difference between wanting to just do the stuff you THINK you want to do with your life, and get paid for it, namely STAY IN YOUR FUCKING COMFORT ZONE LIKE A PIG IN MUD AND WAIT TO DIE, versus deciding to LOVE THE HUSTLE so that you can then wake up every day EXCITED to do the work.
As far as I'm concerned the ONLY way to do business, life, ME is to get to spend my time on what I LOVE each day.
And what I LOVE is to write and to speak and to sell and to let it FLOW baby and to sweat and to grind and to PUSH THE FUCKING LIMITS but that is all in large part because I LEARNED TO FREAKING LOVE IT.
YES it was always based on what I was called to do and what I always knew my life was to be about.
I ALWAYS knew I was born for more, to make and impact millions, to be rich and hot and INSANELY freaking famous and even to change the world.
But it wasn't naturally COMFORTABLE for me to do the work to be that person, to live THIS way and to show up like this. It was the potential of my destiny and I had to CHOOSE TO LIVE INTO THAT.
It HURT, at first, to choose to live into that, and sometimes it still does.
The DEFAULT of being human is to take the road well travelled, the EASY road. I made a conscious choice to NOT do that and to instead carve my own path. I CONTINUE to make that choice, day in and day fucking out. Some days are easier than others. Other days are like BURNING and CRYING and SCREAMING, but even on THOSE days I continue to CHOOSE to see the freedom in discipline.
I just flat out don't believe that business should have to be about doing shit you don't wanna do, in a way that doesn't suit you, and with people you don't ADORE.
But that doesn't mean I was born wanting to DO THE WORK. It means I made a decision to fall in love with living in a way that would make the creation of WEALTH, FAME, SUCCESS automatic and then I conditioned myself, plain and simple, to be that person. To be the OUTCOME FUCKING FOCUSED person who is DELIGHTED to take action based on the result she desires not based on whether or not she fucking feels like it in the morning.
If you're doing business right now in a way where you're constantly fighting against your natural urges, why on earth would you want to keep living like that? It's not what life is supposed to be about!
But at the same time – are your natural urges as they stand right now going to get you to where you want to go? If not then why on earth would you want to follow THEM?!
The solution is a lot easier than you might think:
Stop doing shit you don't wanna do.
But DON'T give in to living in a way that won't GET you to where you want to go.
Instead?
Just become the fucking person who loves the work.
It's actually a choice you know, and considering what's at stake I'd say it's a pretty fucking easy one to make.
Flick the switch baby. Choose to love the push.
Don't forget –
Life is Now. Press Play.
Kat x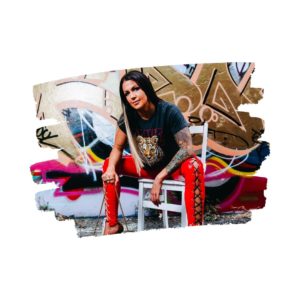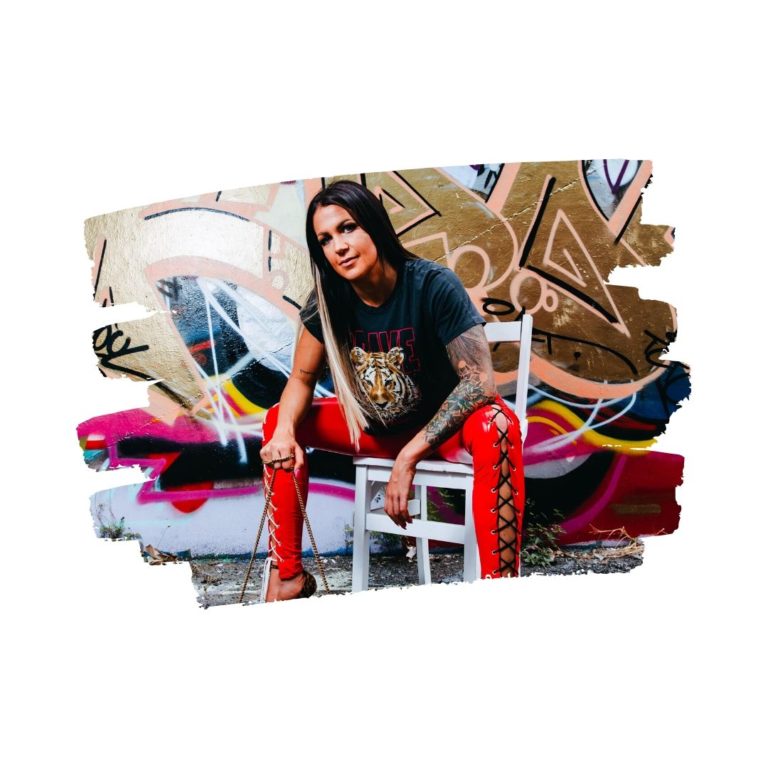 P.S.
I've been doing 100k months (and 4x+ that) since December 2014. I have mentored numerous badass peeps as they crossed that milestone. Now, for the first time ever, I'm taking you into the thought processes, patterns and also showing-up-edness of peeps who do THAT, while simultaneously teaching you how to access, activate and act from the deepest and truest blueprint of YOU.
My brand new digital course, The 100k Per Month Formula is HERE!
Are you sick of trying to teach and shift everyone else on how to expand their mindset and capacity to receive, and wondering where the person is who is going to hold THAT level of space for YOU?
Are you so.freaking.done with EVER having to tell yourself that the next level you're looking for requires you to do a, b or c that you don't wanna do, would rather claw your eyeballs out than do, thank you very much, and deep down don't believe you have to do?
DO YOU NEED SOME KAT IN YOUR LIFE TO KICK YOUR BUTT WITH ALIGNMENT AND LOVE AND MAYBE SOME BONUS BOOTY SLAPS TO WHERE IT'S MEANT TO BE?
The 100k Per Month Formula 

💃

💸

🔥
Registrations are off to a ROARING start already. And no small wonder, when you see all that we're doing.
10 modules + one extra (stealth!) one.
3 killer bonuses (including 2 entire new courses)
All new live course, starting June 8.
For the Entrepreneurs Who Were Always Gonna Run the Damn Thing.
You and me and a group of like-minded revolutionary leaders who specifically desire THAT money goal (and beyond) and know that they know that they know that it's where they should be.
Who are willing to do what it takes,
no matter what it takes,
until it takes,
AND THEN KEEP GOING.
To get there.
With integrity and soul and badass truth and BELLS on.
https://thekatrinaruthshow.com/100kpermonthformula
Check out the bonuses! 🔥
>>> Soulmate support $199 bonus.
A course I'm going to create alongside this one, and sell separately for a full $199, is on building a soulmate team. You will see me launch this at some point in the next month or so. You get this entire course FREE as a bonus with the 100k Per Month Formula!
>>> Mindset of a 100k Per Month and Beyond Entrepreneur –
I'm creating 30 days of journal prompts and mini asskickin' messages for you that go into the mindset of a 100k per month (and beyond) entrepreneur, in order to drop you deeper and deeper into being that person as we go. This is based on what I have observed in myself as well as the MANY badasses on and offline who I have coached who make this sort of money. This bonus could and likely will be sold separately for $199 as a home-study course!
>>> Q&A bonus!
My Q&As are famous for being one of the ways the GREATEST gold and magic comes out from me! You will have live access (and / or replay access) to two Q&A only sessions recorded JUST for 100k Per Month Formula students, and you'll be able to ask or submit your questions on these!
>>> Pay in full bonus!
Claim your place with the upfront payment choice (regular, VIP, or Super VIP) and receive an exclusive and UNAVAILABLE FOR SALE 'Fuck the How' Katrina Ruth graffiti T. Hot off the press, and just for you!
Everything you need to know and feel + your place here! https://thekatrinaruthshow.com/100kpermonthformula