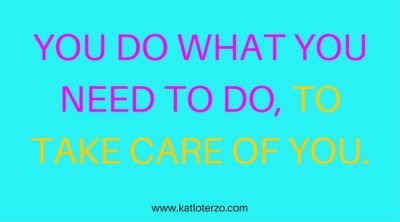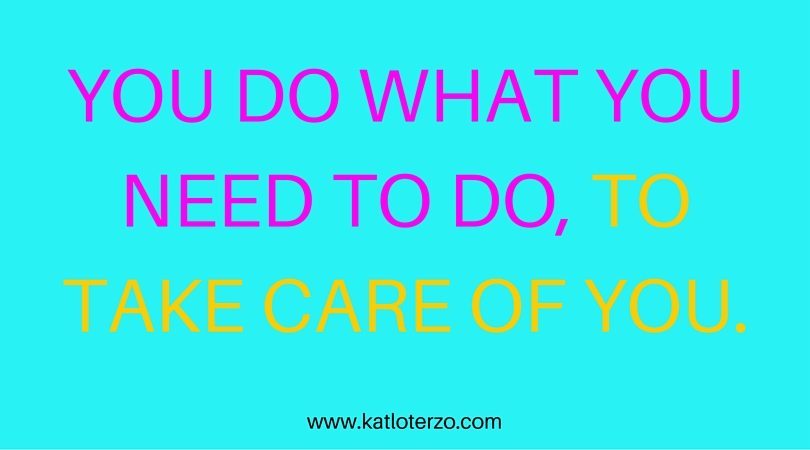 When you want to run and hide one of the worst things you can in fact do, I believe, is run and hide.
At least if what you're running from, is yourself and what your hiding from, is the truth.
I'm ALL for running and hiding from the rest of the world. Heavens knows it's often the only SMART thing you can do, unless you want to unleash some major bitch-a-thon upon everyone who dares come within an even SEMI close radius to you! This is a time when going within, with journaling or meditation or yoga or even ACTUAL running away can not only be incredibly self-protective, but also the perfect opportunity to figure shit the fuck OUT.
And that's what it's all about really, isn't it? This feeling of needing to GET AWAY … it's a blaring fucking siren; a red flag, a snorting bull WARNING you that something needs to be analysed, understood, LEARNED FROM.
I often think that life would be so much easier if we weren't so self aware.
By we of course I mean you and I … the other leaders within this community … the other CRAZY revolutionary fucking CREATORS who want to change the world.
It's a heaving fucking responsibility; let's be honest! Heck, even SAYING that is a heavy thing to say, in that the very admission implies possible delusions of grandeur. Or simply the knowledge, deep within, that we DO have something to share with the world, that there's no getting away from it, and that it must. be. done.
So no .. I don't mean 'we' as a human race when I say it would be easier if we weren't so self aware.
I mean you and I baby. Don't you ever sometimes feel like it's ALL down to you and I, and sometimes you're not so sure about me and it MIGHT BE JUST DOWN TO YOU?
I know. Me too. I hope you're going to be there with me, don't get me wrong! But I'm prepared to save the whole world myself if need be, or at least try.
THE FUCKING ARROGANCE, RIGHT?
But why else would I bother, if I didn't think my message were that important?
And why else do you?
So.
Being self aware.
It can be TOUGH. Take today. The last few days. For me these have been days of TESTING. Nothing wildly dramatic … but a lot of annoyances … a lot of small tests … a lot of irritations … some mild sabotage … every piece of which has pulled me just a TOUCH out of alignment.
My business credit card eaten by an ATM here in Bali … no word of being able to get it back and I only JUST had it replaced due to fraudulent activity.
Every freaking ATM on the island apparently not giving cash out at the moment and the place where I'm staying needs to be paid in cash …
My laptop – which is only a few months old – refusing to charge, and it's the new gold Mac; they don't have the charger for this yet in Bali. As I'm reading this I'm wondering if it's time to get out of Bali, lol, these all seem to be local issues! Now I'm using an old one on which the 'at' symbol doesn't work and nor does the left shift key which you use to capitalise letters when writing. As a writer this is NOT ANNOYING AT ALL IN TERMS OF ABILITY TO WRITE FAST.
Add to this not quite eating the way I like the last few days … having a super inflamed back which is throwing off my workouts and annoyingly not getting better when usually I know EXACTLY how to self heal … some personal grievances which are causing me mild anxiety … blah fucking blah right. Like I said, nothing dramatic. Nothing massive. Nothing over the top. Just all this stuff adding up to make me want to RUN AND HIDE. Topped off with today just being ONE OF THOSE DAYS. You know, one of those FUCK THE WORLD AND EVERYONE IN IT JUST BECAUSE sort of days.
Or is that just me?
So. Again. The self aware thing. I feel at times as though I'm harping on and on and on about resistance and uncertainty and the constant freaking struggle to stay in alignment. Maybe I'm over analysing again .. probably! … but I worry that you must sometimes wonder if I've got an OUNCE of sanity in me. I'm not so sure I do to be honest! But honestly, wouldn't it just be EASIER if you could be like THEM? The rest of the world?! Where if you needed to run and hide you did it like a normal person with food, with drink, with MINDLESS brain-cell killing whatever?
Instead of, you know, watching the clock till you died and realised you'd KINDA fucked up the whole thing and KINDA not chased after your dreams at all?!
Okay, so I guess that doesn't sound easier actually. Not in a big picture sense at least, although it does sound like it might be an easier ESCAPE in the day to day of it. To not KNOW so much about what's possible … to not be so tuned in to what alignment even feels like … to not REALISE there are other options and fuck it I CAN change my state and turn this around, even learn and grow from it and NOW THAT I KNOW THAT I GUESS I BETTER DO IT!
Not that I've thought about it or anything.
But I guess that's the thing, isn't it?
We DO know. We know what's possible … we know what we're capable of .. and we know there is a REASON when we feel this way.
We also know it's not the end of the world if we just blank it out for a day with food, with normal escape, with drink or mindless time on social media or whatever … but at the same time we know how much BETTER we'll feel if we just take the trouble to sort it out, and how much less likely it'll be that we then continue on the pathway of misalignment the next day if we do bother! Like I said; a heavy responsibility, and that's just the part about taking care of ourselves!
Because the truth is it's never just about a day, is it?
A day becomes a week … a month … a lifetime.
Of running. Of hiding. Of escaping. Of telling yourself it's normal … be realistic … this is just how it is and you need to suck it up and shut it up.
The easy choice today which will dictate your entire destiny if you let it. And most people do, THAT is what's true here, if you want to talk about reality and realistic expectations.
But not you.
Nor me.
So. When you want to run and hide. I get it, believe me I do. I KNOW. And yes you have every right to feel as sucky, as shitty as fuck the world as you DO IN FACT FEEL.
But then? And even DURING, mind you, feeling that way, I don't mean after!
You sort your shit out my love.
You run and hide from the rest of the world if need be. But you don't run and hide from yourself.
That's not what we do.
That's not what this is about.
That's not what you COMMITTED to, when you set out to create the life you dream of; to be the creator you were born as, to lead the fucking REVOLUTION you came here for.
So you square your shoulders.
You grit your teeth.
You do what you need to do, to take care of YOU.
And then you get back to creating, leading and UNLEASHING like you were born to.
It really is that simple. But it's just as simple NOT to do, and just as simple to keep running, keep hiding, and – like the rest of the world – very SIMPLY never live the life you were born for.
Simple to do. Simple not to.
And what it's built on; this destiny of yours?
Don't forget –
Life is Now. Press Play.
Kat x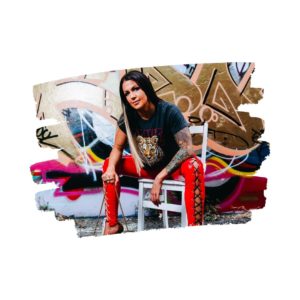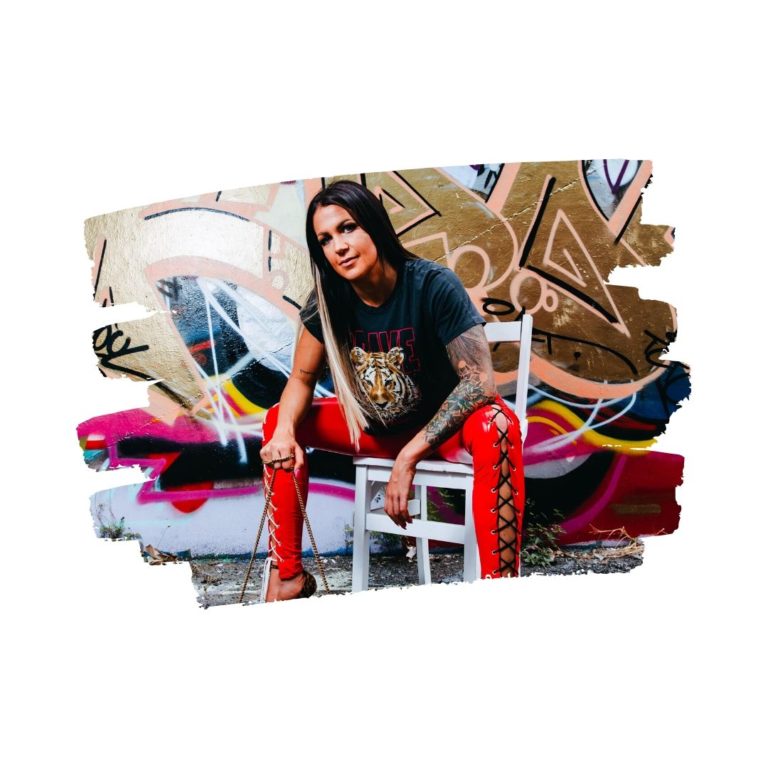 P.S.
Million Dollar Soul Team is here!
An absolute MUST for any entrepreneur who is ready to NOW start saying yes to the one day vision of where they're meant to be!
The Point by Point & Definitive Program on Finding, Building, Training, Empowering, and Flowing With Your Ultimate 'One Day' Soulmate Team, But Now!
https://thekatrinaruthshow.com/milliondollarsoulteam/
Learn exactly, and every step along the way, how I went from solo entrepreneur, to one and then two VAs even up to multiple 7-figures per year, to now being surrounded by the MOST incredible dream team on the planet! Everything you need to know for EVERY step on your journey in this area, plus the ongoing day to day and BTS of all of it! Taught by me AND the #KatNinjas, and includes access to our Standard Operating Procedures, Templates, Systems, and more, that you can use right away in your own biz, even if the entire team right now is, like it once was for me, YOU!
This 4 week program is about SO much more than simply the 'how' of finding, building, training, empowering, and flowing with your ultimate soul team. What it's really about? Getting TF outta your own way, whatever that looks like, to say yes to the business and life you actually came here for.
Come see what I made you, here: https://thekatrinaruthshow.com/milliondollarsoulteam/
P.P.S.
I'm re-opening Rich Hot Empire, today!
This is my 6 week 1:1 intensive, #KatrinaRuthFamous since 2016! It is THE way to work with me if you know you're meant to work with me 😉
During our 6 weeks together I take you through EVERYTHING there is to know around building your low end right through to high end multi 7-figure and BEYOND soul aligned empire, doing only what you love.
This isn't about where you are right now in business, this isn't about how much money you're making right now it's about who you are as a person.
Rich Hot Empire is about flicking the damn switch on who you're meant to be NOW!
Here's the thing –
The difference between you and the woman you see who is crushing it online, who's doing such an amazing job, who is so inspiring just through the ESSENCE of who they are –
Honestly, the difference isn't the systems and the structures..
The difference is she just has a HIGHER LEVEL OF BELIEF than you.
The belief in her God given right to have things work in a certain way
The belief to have business work in a certain way
The belief to have life treat her in a certain way
The belief to have the right ideas come through
The belief to have things just work out
She just believes and expects it!
What is your level of belief?
It's time to back yourself, but FULLY.
Its time to dig your damn heels in and DO the darn thing now!
This?
This is what Rich Hot Empire, and the work I do with you as a private client in this 6 week time together, is all about.
It's a time to really get into the structure and strategy in a DIFFERENT kind of way. To go behind the scenes of how I've done it, to build a multiple 7-fig per year biz which breaks all the rules, lets me be me, and yet is also highly structured … without at all feeling that way!
It's a pretty cool thing, to realise you figured out how to unleash ALL your madness, but fully, and NEVER compromise on what feels fuck yes and fly for you, and yet know you got your biz shiz sorted!
Guess what??
You get to have that too.
We dig ALL the way in to your belief stuff, mindset stuff, energetic alignment and ability to receive, everything INTERNAL that is stopping you from already being where you know you should and could, and what to do about it.
Rich Hot Empire gets such incredible results for people because it marries these two areas together. Full alignment to that next level identity you KNOW is waiting for you –
And full asskickery to do what you know you gotta do, with me right there by your side showing you how to do that, how to find the exact way that feels good and works for YOU.
Ready to go all in on you and truly BELIEVE you can have it all?!
Message me for the full overview: http://m.me/katrinaruthofficial
>>>Rich Hot Empire! 6-Weeks Personally to Grow Your Perfect Cult Tribe, Create and Launch Your Low-High End EMPIRE, and Set Up Multiple Recurring Income Streams to Take You to 7-Figures and Beyond, Doing What You Love! <<<
6-week personalised intensive high level mastermind
Weekly group training and support; multi-media training: visual + audio
'Done for You' Templates and Step-by-Step Worksheets
Personalised 1:1 coaching included, plus DAILY unlimited 1:1 access
My personal hand on your business success
Weekly group coaching call and hotseat with my other private clients
24/7 mastermind forum, networking and support
Very limited spaces
Results guaranteed
Not for everyone
I'm so excited to do this work with a small group of badasses who are willing to SHOW UP FOR THEIR SOUL no matter what. To walk away from all that is not serving, not actually working, not FILLING you. And to all yourself to bring your truest desires to life.
If that's you, or you've felt the call to work with me at this level, PM me now.
Apply via PM only http://m.me/katrinaruthofficial. I can't wait to speak with you!