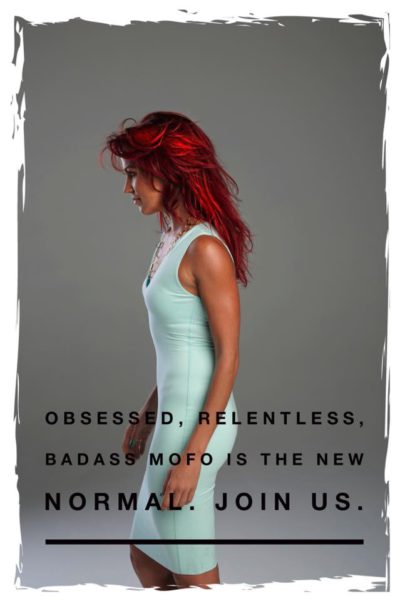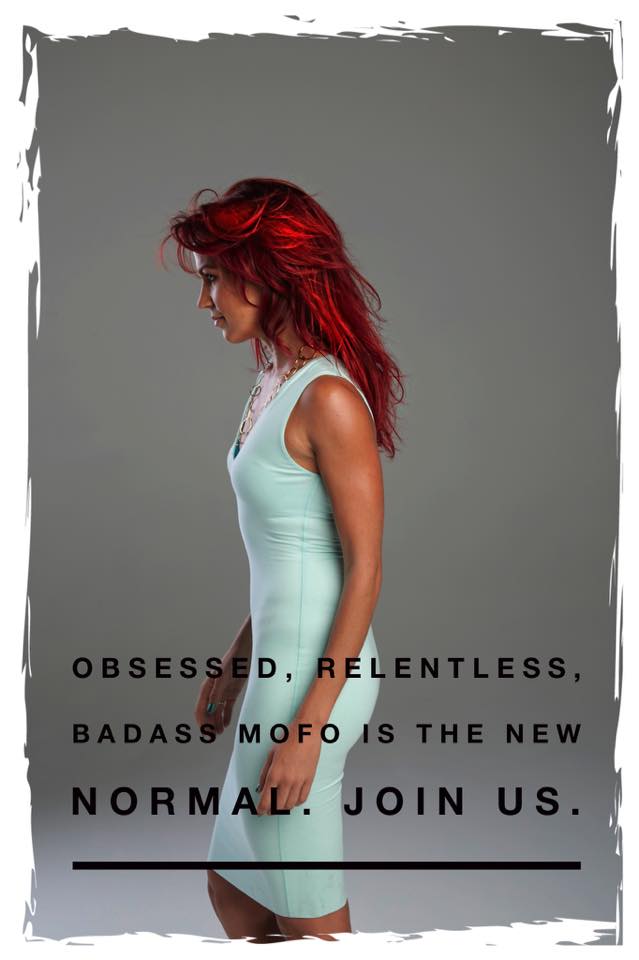 I'm extreme, obsessed, relentless, a complete and total fucking diva, I want what I want when and exactly how I want it, and I WILL do the work accordingly.
You too? GOOD, you're in the right place, and you're probably completely down with the idea that you and I baby? We ain't never gon' be normal and that is TOTALLY fine, better than fine, in fact it'd be abhorrent to imagine anybody would think otherwise!
But do you know what I ACTUALLY think, when I come down (at times!) from my high horse of knowing I hustle harder better more badass faster and with more fun than ANYONE, and that my clients and friends do the same?
Do you know what crosses my mind when I sit here in the morning, up at some awesomely early pre-sunrise hour and smashing back espresso while the rest of the world gets its required 6-8 … looking ahead to a day of for sure, at least, 18 hours non.stop.grind and knowing I would NEVER have it any other way and that also the grind is the play is the hustle is my life by fucking DESIGN?
Here is what I think:
I think it's freaking SAD that we consider this extreme.
I think it's bullshit that society has conditioned people to believe that taking action to the level of AVERAGE accomplishment is the appropriate amount of action! That if you have a good job, a nice house, an overseas trip every few years and a mid-range vehicle then clearly you're a go-getter.
Something interesting I notice, when I travel, which I do nearly half the time –
There are places in the world where the standard of NORMAL is wildly higher than others. Places where whether in a hotel, or a yoga class, or the gym, or just walking down the street the NORM is to be hotter –
Fitter –
More refined –
Better dressed –
Better posture –
And –
Let's face it:
I know, I know – um, DUH, Kat. Of course if you're going to hang out in Beverly Hills, West Hollywood, etc, you're going to observe a higher standard of normal than if you hang out in Gold Coast suburbia, or wherever else. Not exactly ground-breaking information!!
Do you know what else though?
There are places – masterminds – groups – cult tribes, even – where the standard of normal is EVEN higher than what I see in my very shallow observations around LA, or NYC.
Places where the minimum base level income is multiple 7-figures.
Where it's taken for GRANTED that you are giving back in a huge way.
Where purchasing a 40-k+ accessory is not really even worthy of conversation.
Where it's assumed that of COURSE you are actively hustling all day. Growing your empire. Making MILLIONS, seeking to IMPACT millions, change the world.
Where it's KNOWN that of COURSE you are also taking care of your fitness, your relationships, your emotional state, your EVERYTHING, and operating, both inside and out, like a premium fucking machine who expects the best, creates the best, gives the best, lives the best, IS the best.
Where, by the way, the days are longer and more grueling, day in and day fucking out without exception than what ANY of the 'normal successful' people would actually even consider possible or sustainable, but where everybody genuinely gets OFF on that grind, is excited by it, fueled by the need to strive and push and ACTUALLY?
Actually flat out sees it as fun.
Where, ALSO, we know and believe that anything –
ANYTHING –
We decide upon and set our minds to is a done deal, that's just how life WORKS.
We make it freaking happen.
We do what it TAKES.
We work all day, move at the speed of light, never stop and NEVER say die AND we have a damn fine time doing it.
THESE ARE THE PLACES I CHOOSE TO BE.
The friendships I have cultivated around me.
The world I now live in.
Extreme, relentless, obsessed, YES?
Absofuckinglutely normal, YES.
At some point, honestly, you're GOING TO HAVE TO ACCEPT THAT TRUE SUCCESS REQUIRES YOU TO ELEVATE YOUR NORMAL.
I look around me when I'm even in certain average FITNESS environments, never mind business, wealth, life, and do you know what I feel?
I feel SCARED. GET ME OUT OF HERE BEFORE I ACCIDENTALLY DIP DOWN!! And that's despite me knowing that when I set my sights on something NOTHING will stop me. I've spent most of my adult life pushing to get further and faster ahead despite being in an average environment a lot of the time, and I've ACHIEVED it.
But it is a flat out reality, nonetheless, that I move faster.
Achieve more.
Expect and demand more of myself and also the world around me.
And GET it.
When I surround myself with those whose heart also beats with the passion of wanting to actually fucking LIVE.
It is a flat out REALITY that you will always absorb the level of success, or so-called 'normal', you live into.
If you lived in an environment –
Surrounded yourself with people –
Choose to just SEE what you need to see –
Where it was normal to make millions and millions of dollars.
Normal to be in shit hot shape.
Normal to have AMAZING relationships.
Normal to travel in VIFP style.
Normal to buy whatever you want and never look at price.
Normal to give back in a BIG and powerful way.
Normal to know what whatever you decide would be yours just because you DECIDED for it to be.
Then that would BE your normal, plain and simple, and you'd be striving to the next level.
So you can see yourself as obssessed, extreme, relentless, and your desires as big and vast and unfuckingbelievably diva-esque.
And sometimes it feels good to do that, acknowledge it, get up on our high horse and get PROUD of the fact that we do the fucking work, and then some!
OR you can realise that whatever you see as extreme –
As super rich –
As super hot –
As 'too good to be true' –
Is just somebody else's normal.
So why not make ACHIEVING it easy, by making it yours.
It's easy and even AUTOMATED to maintain our own standards.
So if you wanna elevate, FAST?
Elevate your fucking standards.
And remember!
Life is Now. Press Play.
Kat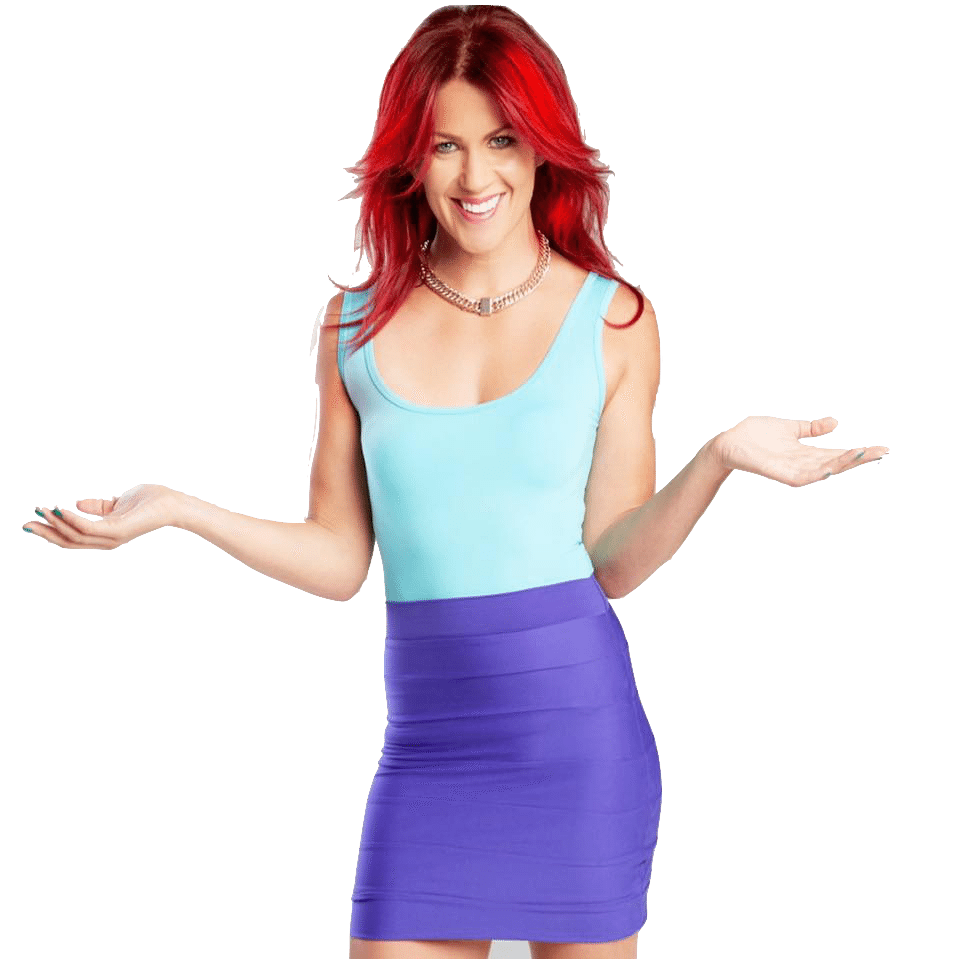 PS. Only THREE 1:1 Idea to Launch Hustle Days remain!!
I'm getting together 1:1 with OBSESSED RELENTLESS and ready to step UP badasses, in locations all around Aus, plus LA, Austin, London, OR on Skype, to take you from IDEA TO LAUNCH in just one day, PLUS get your shit sorted for productivity and success – no matter how crazy and chaotic your creator mind – for the long term!
Success is EASY if you just ELEVATE to being that person, and that's what this day is about! Just you and me baby. Well, that plus VIFP activities + extras, and going from idea to full launch and sale!
We're going to get you:
– Super fucking crystal clear on your vision, your mission, what you want to be KNOWN for and why they will follow and buy
– NAILING your hell yes tribe growth strategy and implementing / bringing it to life right then and there
– From BRAND NEW IDEA to actual LAUNCH AND SALE before the day is over!!
Plus an insane amount more, as I'm sure you can imagine 🙂
When I've done this before with clients it has literally resulted in tens of thousands of dollars received INSTANTLY! Not to mention that this is PRECISELY how I get shit done in my own business … Message me now, and let's get your hustle ON!
PPS …***VIFP luxuries and secret activities may apply***
PPPS. 3 places remain, total, so message now!
PS
Expansion.
10 Days of Live Soul Transmissions, to Help You Find and Follow the Messages Within
Day 1) Trust
Day 2) Certainty
Day 3) Self-Belief
Day 4) Empire Creation
Day 5) Your Deepest Message
Day 6) Following Soul Guidance in All Areas
Day 7) Faith vs Fear
Day 8) Accessing Flow, and Superflow
Day 9) Expanding Time
Day 10) Expanding Money
Every day will be a LIVE soul led transmission.
This will take place on Facebook video, held at a variety of times in order to account for varying time zones, and scheduled only once we have begun. Our daily soul transmissions will be guided from MY higher self and directed from and for YOURS, to help you find and FOLLOW the messages within. The messages of your spirit, your consciousness, of the who you've always been and yet have managed quite well to cover up a lot of the time.
This is about stripping away –
And getting back to the CORE.
We'll dive day by day into the above mentioned areas –
And you'll receive all content and bonuses to keep for life.
There will be daily spirit prompts which you'll receive after each training.
And plenty of time opportunity connect with me throughout, receive transmissions direct to YOUR questions, and absorb more even than what comes through on the trainings, via the energy we'll create in this collective!
It's very rare for me to know in advance exactly what is coming through day to day.
I certainly don't have the details of each day's content. But I know that these areas have been on my heart to talk about, in particular around belief, around certainty, around living from FAITH.
We know that exactly what is meant to come through for you WILL, and then some. And that if you intend and allow for it to, it will change, most likely before we even begin, due to your energetic commitment, the direction of your LIFE!
Meaning: direct it back to absolute soul alignment.
*** NEVER Seen Before Bonus! ***
As part of this, I've been guided to offer a NEVER before seen bonus … one I feel super vulnerable about sharing!
It's the exact journaling I did to allow the download of THIS offer through. How I allowed the idea to bubble up. You'll see my doubt, uncertainty, annoyance. You'll see what I discarded. How I went through the layers. And how I KNEW, this was the one.
I'll ALSO add in copies (screenshots) of my conversation with my COO Ash, where I was talking through the idea and allowing it to come to life.
I want to show you the exact Idea to Launch process!
This bonus alone is EASILY worth the cost of this program, particularly when you hear the mindset side of it, in terms of STAYING THE COURSE and refusing to back away from my self until the idea showed up!
I refuse not to create!!
AND, when you register for EXPANSION today (and how could you not?!) you'll also receive early access to the Pre-Work. This is ALSO never seen before, and brand new just for you – and it's a guided meditation on remembrance, to help you connect back to deepest self and the most certain truth of your destiny, before we even begin.
Perfect priming, for when we expand RAPIDLY into all that is coming through in this work!
Of course I could now go on and on here, about what I could or should have charged for this, and what it's actually going to be …
Or about all my accomplishments on line and off, with money, with purpose, with passion, with flow …
I think you know all this anyway. Even if you just me! Your soul feels what matters. And that's ALL that matters.
But I will say this:
You've always known it's supposed to be about ALL that is inside of you. That it's meant to COME from a place of purpose, passion, and SUPER super flow. And that if you just.freaking.trusted, and showed up FULLY from that place, you'd be living in a different reality already.
THE ONE INSIDE OF YOU.
If that's true for you right now, then LET'S GO CREATE THAT REALITY.
Right now
Press play for regular, (super fuck yes!!) upfront or payment plan
OR
Press play like a VIP, and receive the full course, plus 10 days direct photos or screenshots of my ACTUAL personal journaling, so you can see how I create and expand my life, PLUS a VIP only follow-on live Hotseat, where you'll receive a personal transmission just for you, if you'd like one! Payment plan also available.
>>> https://thekatrinaruthshow.com/expansion
We start Monday 17 December, US time!