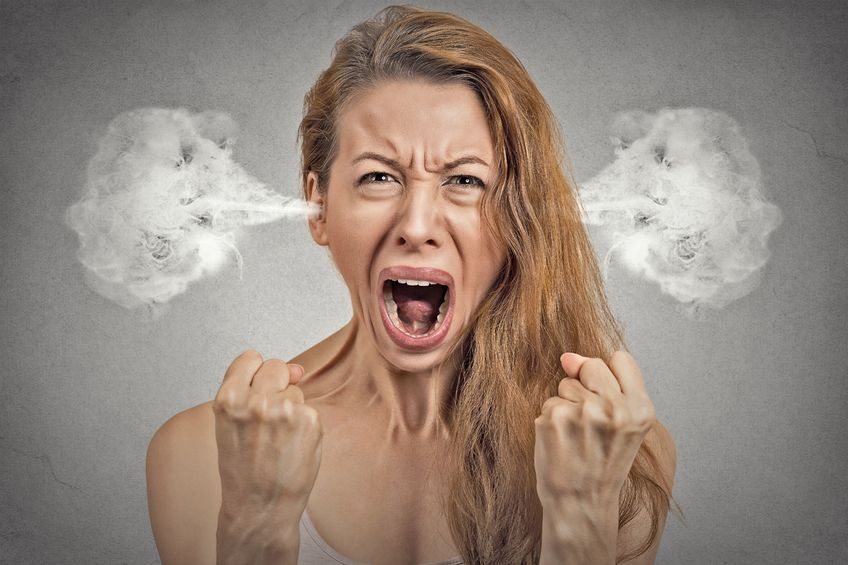 I can't handle the way my husband doesn't get how important my writing is. Finally, it's my time to work, time for me to sit with my coffee and my thoughts and to create.
"I'll just have a quick coffee with you!", he says.
My reaction is one of pure and unfettered horror. Go AWAY! I want to scream. I don't, but my body language shows it, and he is angry, and hurt, and in fact furious at how RUDE I am, what a bitch I am, it's just 5 minutes!
Except it's not.
Not 5 'time' minutes (it never is) but also not 5 minutes of impact.
He'll never get it, that I need to be left alone, that 'one little thing' is one HUGE mother-fucking thing that ruins my entire creative flow. Yes. I am a diva. I need things the WAY I NEED THEM, if I am to create as I want to. I realise it's a choice, but it's a choice I stand by and also fully believe necessary.
He thinks I'll never get it, of course.
And so we move on anyway, and try to remember for next time, but because we are both so sure we're right; it's the same thing again the next time. Why won't he leave me alone to WORK?!
I can't handle the way the writing demon torments me every. single. day. Even if I just conquered it the day before, if I pushed up the toughest of tough hills, if I faced resistance in the eye and WON, it's back again the next day, just as evil and awful and difficult to deal with as ever.
The same freaking battle to fight, day after day.
Do the work, or don't.
I can't handle the NEVER-ENDINGNESS of it all! And yet I do, day after day, back I go for more; almost as though I love the whole thing!
I can't handle the uncertainty.
Are my ideas any good?
Is anyone even listening?
Will this blog get any comments or likes or shares, or will it be another 20 minutes of my life spent, for nothing, imagining I'm a writer.
I want to know exactly what I need to do and exactly how to do it and I want to know exactly how it's going to work! I can't handle anything less!
But yet I do.
Because I have no choice.
And so every day, again, I choose uncertainty, and action in spite of it.
I can't handle the ups and downs of it all! A good month might be followed by a better one, a better one still, and then a plummet and bam! The pressure's on; the hustle is on, the game is back on and once again I'm running scared, and I don't even know why!
I just want things to be stable; I can't handle all of this all over the place stuff with money and with time and with what's working!
But yet I do.
Because that's the way it is.
I can't handle the fickleness of the world out there. I'm loved, I'm hated, I'm nothing, I'm nobody, I'm famous! Maybe it's not quite so dramatic, but as surely as you'll have people who love you there'll be others who despite you, and mince no words in letting you know.
I can't handle it, it's awful, it's too much!
But I handle it anyway, and I move on my way.
I can't handle the WAITING. When will I reach my dreams? When will I get to do exactly what I WANT to do? When is it all going to just. work. out?!
I need to know! I thought I'd be there from by now! Sometimes I think I am there, and then suddenly, once more, I'm not.
I can't handle it, it's EXHAUSTING!
But yet here I am, still here, still putting one foot in front of the other, still believing in that one day dream that's always slightly out of reach and always will be, by pure virtue of the fact that as soon as you get there, you already set a new dream; a new goal, and your gaze is forward, ever forward.
I can't handle any of it, really, if I'm honest. Why do I have to push so hard? Why does it never end? Why can't it just work?! Why on earth do I keep going, when it's so much to bear?
The answer, of course, is simple:
Because as much as I can't handle all of this and it times sucks the very soul out of me it's also my greatest joy and fulfilment. And what I really couldn't handle, and also wouldn't?
Is to choose a life dictated by what I can't handle.
DON'T FORGET –
Life is Now. Press Play.
Kat
PS.
My Success Incubator is back for 2023, and intake has JUST kicked off.
This is high level performance coaching for the TRUE 1% within the 1% entrepreneur who is already creating SUCH epic flow, and now?
Ready to blow shit up. TO WHAT IT ALWAYS WAS GONNA BE.
> Full private mentoring / unlimited 1:1
> Curated Success Incubator only video activations + deep dives
> Live mastermind style zooms with my other 'playing all the way big' private clients
> 3 month container
Details,
+ how to apply,
at www.thekatrinaruthshow.com/successincubator
For the woman who is ALREADY the woman,
and knows it's time to go deeper!