News
It's Here! My Brand New Training Plan Launches Today!!!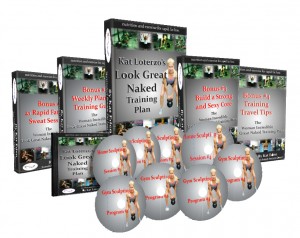 It's finally arrived . . . my Look Great Naked Training Plan is now available today!
So if you want the most comprehensive, easy to follow training plan I have ever created…
A plan specifically designed for busy women just like you who want the most time effective way to get in shape FAST.
A plan you can use in the home, gym or on the road.
Plus video demonstrations for each exercise which means you can follow along and be confident you are doing the exercises 100% correctly.
And all at a hugely discounted price if are within the first 100 to go for it . . . then read on!
details of my look great naked training plan!
Including:
Workouts focus on burning fat and muscle lengthening and sculpting – targeting tums, thighs and bums!
8 gym workout programs to sculpt and burn
8 home workout programs to sculpt and burn
3 video stretch sessions
Workout nutrition and supplementation advice so you get the most from your workouts for pre, during and post workout sessions!
Up to 12 months of training programs suitable for all levels
Email access to me with any questions you want! (No matter how stupid you think they are!)
All the training sessions include clear and easy-to-follow video demonstrations so it will be like having your own personal trainer in the room with you but without the personal trainer price tag!