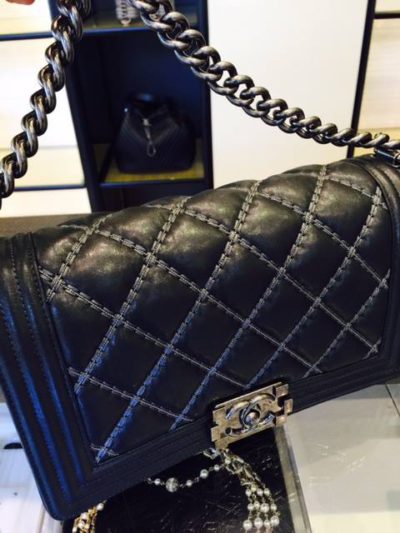 If you think you're rich you will be.
If you see yourself as hot, the rest of the world soon will too.
If you imagine, over and over and over again, until you can't tell where dreaming ends and real life begins, yourself being and doing and having ALL the things, doing business that way, living that way, doing YOU that way, then guess what?
It'll happen.
All success is –
Really –
Is a perception thing.
If I PERCEIVE myself as being a certain type of person, and I really live into it, then DUH: I'm gonna be that person.
I saw myself as a leader, I became one.
I saw myself as rich, it happened.
I saw myself having the exact ideal fucking #culttribe clients I do, and there they are, all around, nobody that does not fit that bill even to be seen.
I saw myself living like this –
Doing business like this –
Doing life and ME like this –
Even getting up this early and having my coffee and doing my daily writing like this!
Everything I do –
Everything I am –
I saw first.
I CHOSE to perceive as completely possible.
I then focused on and acted from and soon enough perceived as not only possible, not only within reach, but HAPPENING, and then REAL, and eventually?
Perception met reality.
ALWAYS.
Always?
ALWAYS.
If you think you can't think your way rich, thin, hot, happy, free, you're living in a cardboard cut-out land, a world you choose not to create yourself, a life you'll never control BECAUSE YOU CHOOSE THAT YOU CAN'T.
ALL it takes is deciding what you want, implanting it into your mind as the new reality you ARE creating, acting as though it's already done, and waiting for reality to catch UP.
You wanna be rich, you wanna be famous, you wanna have it all and live life on your terms well you CAN, and the only thing stopping you is that if you don't yet HAVE it then you're not ACTUALLY and ACTIVELY asking for it, insisting upon it, refusing to see ANY other possibility and therefore AUTOMATICALLY creating it!
So, what are you seeing instead?
What and who are you filling your mind with, allowing to impact on how you choose to THINK?
And why?
Why would you do that to yourself, when if you'd just surround yourself with the right people, choose the right thoughts, and CONSISTENTLY do the fucking work, everything you dream of could be yours?!
You don't HAVE to feel like wanting to do the work every God damn day.
You just gotta do it.
Eye on the prize.
Keep.Fucking.Going.
If you think that elevating means moving past fear or resistance or doubt and into some kind of place where you're eternally and always motivated from within you are WRONG.
ACHIEVING more, BEING more, HAVING more, is just a reflection of ASKING for more.
You don't have to be a perfect person.
You don't have to eliminate fear.
You just have to be the PERSON who sees what they want –
Decides they're gonna get it –
And focuses like a motherfucker until they're there.
Success is easy, really –
All you have to do?
Is whatever it takes.
Wanna make THAT easy?
Just perceive it as normal.
Isn't it time you elevated what you see?
Remember:
Life is Now. Press Play.
Kat
Don't forget –
Life is Now. Press Play.
Kat x

PS
1:1 INTAKE IS OFFICIALLY OPEN!

🔥
Next Level Empire is officially open for late November intake! 💜
I'm calling in my next intake of driven badass LEADER women who want to work with me 1:1 to FOLLOW SOUL and achieve ALIGNED AF fame, income growth, more.
Yeahhhhhh … this is about unapologetically claiming your place as one who is MEANT to be seen and heard by everyone!!
Next Level Empire baby!
Multi 7-Figure Empire Expansion For Unapologetically Badass & Driven Women Who Are Ready to Be Seen By the WHOLE Damn World
6 weeks.
1:1
You and me
This is for the women who already have a message, an audience, and are making money online and who are now ready to put some damn WHEELS on the thing.
We will be going deeper into message clarity
We WILL be nailing down what you're selling, and how you're selling it, for maximum conversion and flow
We WILL be getting you fully connected to the badass leader within who KNOWS she is meant to run the damn thing
But these things are just the warm-up, because let's face it –
You already message
You already show up
You already sell
You're already ROCKING what you're doing right now
So what you're here for, and what I'm here for with you?
Is to blow the damn thing up.
MAXIMUM reach.
RAPID growth of audience
MASS visibility
MEDIA TAKEOVER
NEXT level leadership status, and being the one who is KNOWN as the Queen
And sales EXPLOSION
I'm taking what I'm doing in my business to CONTINUALLY claim my place at the top, and to take my message to the masses whilst also RAPIDLY growing following and income,
And showing it all to you
Exactly how we do it
What precisely is in place
What we had to have in place for it to work
What we do day to day to elevate fame, income, purpose, ALL of it
And then I'm going to work with you personally to roll it out
Next Level Empire baby:
For the women who were born for more,
And who are done with circling repeatedly around the same damn pond and kidding themselves they're gonna find it there.
Ready, and know it's time? It just might be 

😉

💜
PM me now

for the full overview, and to know if it's for you. x