Podcasts
I wish I could bottle this feeling {Podcast 66}


---
IN TODAY'S PODCAST….
I wish I could bottle this crazy bitch feeling. I was writing, and just felt FLAT. It was one of those "ARGHGHHHH!!!!!" moments!
See, I'm pretty analytical about what I do and how I feel. I highly recommend that you QUESTION EVERYTHING YOU DO AND FEEL. I question why I do everything.
Everything I produce – see, it's about 1% of what I can share. Because I create a LOT of content, I realised today that it's okay if people don't read EVERYTHING I send. It's okay. People will read what they want to read. They'll watch what they want to watch.
I just produce the amount of content that I WANT to publish. The least true thing I can do for myself is to limit how much I can put out there.
One of the biggest mistakes you can make is trying to structure what you say to EVERYONE. Trying to impress anyone and everyone is just going to SUCK. And it just won't work.
You still allowed to create your deepest, darkest soul work – just DON'T LIMIT WHO YOU ARE!
Challenge yourself – share something CRAZY.
Allow yourself to create AS MUCH content as your heart calls for you to
Don't try to impress EVERYONE
EXERCISE:
Today, listen to your heart. Start writing – and let whatever comes up shine through. Challenge yourself by sharing something crazy, and DON'T FEEL GUILTY BECAUSE OF IT!
Remember –
Life is Now. Press Play! 
Kat x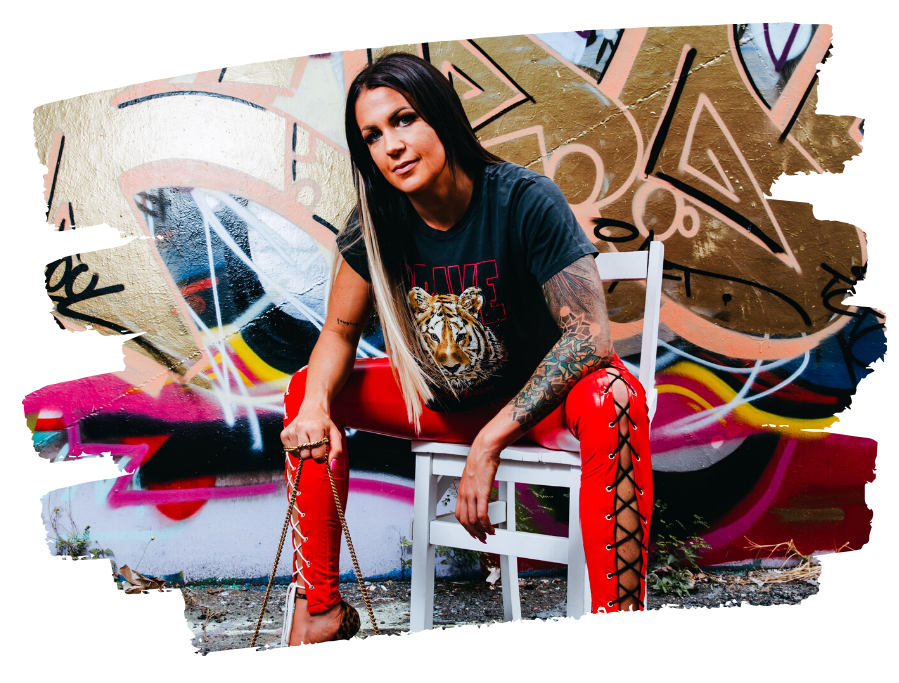 PS.
I am so so excited for next week, and our official kick off! I can feel the buzzy vibrant alive energy of it already!
I'm talking about my all new low cost mastermind, The Screw the Rules Mastermind, which starts next Monday!
https://www.thekatrinaruthshow.com/screwtherulesmastermind/
If you've been waiting for someone to affirm what you DEEPLY fucking know, which is that MASSIVE money results, MASSIVE impact and legacy, CONTINUAL flow of EXACTLY the clients and customers you want, exactly the kind of audience you want, and being surrounded by badasses and a mentor who GETS you … is on the other side of you going FUCK it, I'm all in on doing the work I came here to do in the way I came here to do it, right down to the final dot point on ANY of it … all while enjoying continual FUN, adventure, and just a PLAIN GOOD FUCKING TIME with it all …
THIS IS ME TELLING YOU.
Screw the Rules baby. YOU NEVER BELIEVED IN 'EM ANYWAY.
https://www.thekatrinaruthshow.com/screwtherulesmastermind/ to know more, and then message me to talk.