I'm so fucking sick of myself right now. Of the BULLSHIT. Of the ties I'm allowing myself to be BOUND with.
I'm ANGRY honey and I want to explode and unleash and just LET OUT THE MADNESS.
I'm blaring my angry fast-writing tunes on repeat and I've journaled out some truly mad bitch shit out this morning (see attached / below) and I just want to TAKE THE WORLD BY THE SCRUFF OF THE NECK AND SHAKE IT.
Starting with me.
And you, maybe, but honestly it's really about me.
Do you ever just feel like you're STILL – after all this time and all we've spoken about and how FAR we've come – bottling up what's really within you? Like if you truly let the madness out it would terrify not only everyone around you but you as WELL?
I feel like I'm operating at about 1% of my creativity and content creation and that shit scares the CRAP out of me with its breathtaking arrogance but mostly with the power of what it would MEAN. On a purely practical level if nothing else! I mean fuck! I already write up to 10,000 words a day DAY IN AND DAY FUCKING OUT. I make up to 6 videos a day. I live stream most days. That's just my FREE content, not the paid stuff; that also gets done!
HOW MUCH CAN ONE WOMAN GIVE?! How is it even POSSIBLE? Who would want to HEAR OR READ all of that? I can't keep emailing more … posting more … I can't be THIS freaking crazy with everything I put out there … can I?!
CAN I?!
Well here's the reality bitch. LOVER. I do love you if you're reading this, I ADORE you in fact as I truly adore those very few mad bitches who are just as crazy as me … we are few and far between and know that I WILL CALL YOU OUT WHEN I SEE YOU …
Reality:
You can do whatever the fuck you want.
REAL reality:
You MUST do whatever you're called to do.
It will NOT make sense.
It WILL be too much.
People will THINK YOU'RE A FUCKING LUNATIC.
AND?!!!!
AND?
And … what? So you're not going to unleash your art in the way you're called to? You're not going to say what's on your mind, your heart, your soul, what forms the very core of your DNA?!
REALLY?!
Been there, done that, got the t-shirt and it says FUCK THAT SHIT.
You're allowed to be you. As an artist. As a creator. As a REVOLUTIONARY FUCKING LEADER. As YOU.
Now if you want to build –
Or grow –
Your business –
In a way that is structured –
Systemised –
And organised –
You MIGHT want to get some input from someone who EMBRACES that side of things because what YOU need is to be able to be free to do your art.
DON'T TRY AND TAKE THE MAD CRAZY BITCH OUT OF THE MAD CRAZY BITCH.
I've got THAT t-shirt and it's even worse than the first!
So on a PRACTICAL level, just VERY quickly 'cause really I just want to YELL AND SHOUT right now –
Get a mentor to help with your big picture STRATEGY of how to reach more / sell more / etc
Get people on your team and all around you to help you pull that shit together
YOU KEEP SHOWING UP AND CREATING YOUR TRUE ART
But don't filter that stuff.
Don't SECOND GUESS yourself.
Don't WORRY about what someone ELSE might think of it because you … you're creating for you anyway. It's ALWAYS ABOUT YOU.
And what you need.
And what you need … what I need … what WE need … is to breathe into FULL FUCKING EXPANSION.
Stop LIMITING ourselves.
Stop trying to make it WORK by forcing YOU into a box.
Stop trying to MAKE IT MAKE SENSE.
You are a fucking POWERFUL CREATOR … you have stuff inside of you that most of the world will NEVER understand … IT IS THERE FOR A REASON.
And it's going to be MORE than okay.
Let the crazy out.
Fuck the ties that bind you.
Fuck WAITING.
Fuck playing it SAFE.
You are CALLED FOR A REASON.
Live INTO it baby, not away from it.
Remember –
Life is Now. Press Play! 
Kat x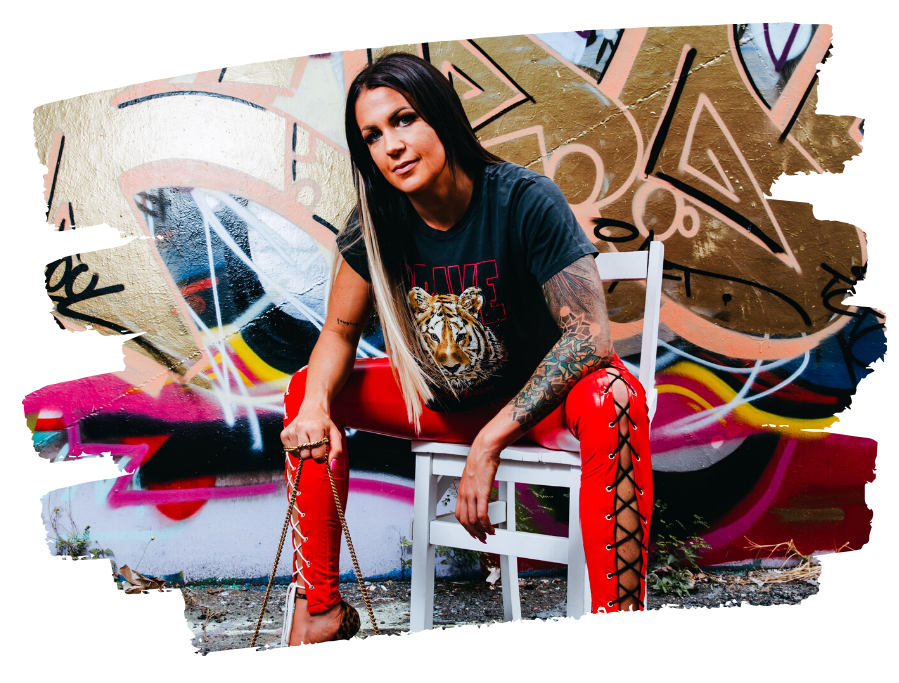 PS.
– dreamer. wanderer. soul led creator. One who was born for MORE.
I'm creating my new course, Big $ollar Energy, for the one who always knew she is here for millions,
to make it. To impact them. To create. And to LEAD.
Big $ollar Energy
The Money & Expansion Course for the Soul-Led Wanderer Who KNOWS It's Time to Go All in on HER,
and Let the Damn Receiving Take Care of Itself. The Way it Was Always Meant to Be.
Which means?
Identifying and releasing everything that gets to go, from the way you're thinking you need to do shit now, to the purposeless bits of the push or biz that it just don't need to be about, to the hidden junk in your psyche that gets to go.
>>> It's not about the do. The push. The win. When who you are when you only go within naturally PLACES you at the top,
but of the right fucking mountain.
The one that was always YOURS.
And then you finally WENT there.
Here's the thing, for us, about allowing an expanse of RECEIVING.
IT HAPPENS WHEN WE GO TO THE PLACE WHERE IT JUST IS.
And always was.
Class starts LIVE on Monday May 24, however early access + Big $ Energy vibes will open from Monday May 17 in our Telegram chat + join now bonuses are open already!
www.thekatrinaruthshow.com/bigdollarenergy
> it's time.