Success Mindset
If the World Thinks You're Crazy, You're Doing It Right! 10 Signs You're Gonna Make It
Let's get straight to the good news here – as a rule of thumb, and not being accurate of course but just making a GUESS based on what I've seen to be 100% true in my OWN life and the lives of my clients –
The more crazy, irrational, irresponsible and foolish your loved ones think you are the greater the chance that you are in fact WELL on your way to making your millions, dominating your industry, becoming THE expert in your niche and basically just living the dream!
In fact, the MORE 'irresponsible' or reckless you're being in the eyes of the world, the FASTER you're likely to get to where YOU KNOW YOU'RE GOING NO MATTER WHAT ANYBODY SAYS.
The bad news, if you want to go hunting for it, is you're probably still going to have to cop a lot of grief along the way. Want the even more bad news?
They don't actually shut up even when you get there! My business is doing over 7-figures a year and climbing, I live what many (and certainly I, which is what matters) would call "the dream", and yet my husband STILL questions me on decisions I make in my business and about money.
The fear is still there …
And really, what it is, is quite simple –
THEY will never quite get it. They might learn to get it to an extent … but unless they FULLY embrace the same beliefs and mindset that made YOU the person you are, then they will never FULLY get it.
So, actually, this is not bad news at all … not unless you want it to be.
Because here's the thing. And you can tell me if I'm wrong, but I think it's the thing –
[pq] You didn't get into this to show the world (or anyone who is close to you in it!) that you can follow RULES … did you? [/pq]
Okay then 🙂
And just so you know? The kind of crazy path that you can't seem to help but take, the fact that you continually resist doing what a so-called normal person would do? It's a perfect sign you're on the right path.
In fact, here are 10 perfect signs you're on the path to success!
1. Your family and friends think you're irresponsible or possibly downright stupid. This is a GOOD thing – to them responsible means following the 9-5 and climbing the ladder, spending only what you've got and taking the approach that money is something there is a finite amount of and that you should therefore carefully preserve it so that when you're 65 you can live the life you want.
I don't know if it's just me but that seems fucking ridiculous and DEFINITELY irresponsible … but hey, whatever floats your boat right? Or: we all have different ideas of what it means to take charge of our lives.
2. You spend more money on your personal and business development than you do on normal living expenses. I'd be worried if it were the other way around, quite frankly! Those who believe in their success and ultimately make it have typically invested a TON of money and time to get to where they end up. It comes with the territory.
3. You provide value to your community in some way every day.
4. Your partner wonders why you can't just DECIDE already and stick with something … this is a sure sign you have the makings of a successful creative!
5. You DO THE WORK AND TAKE ACTION EVERY DAY. You're not one of those always broke entrepreneurs just hopping from course to course but never starting or launching anything. You actually get out there and put your stuff in front of people. DAILY.
6. Your consider your message a calling, and will stop at nothing to share it with the world.
7. You actually believe you can make as much money as you like, and live from anywhere in the world, doing what you please. Those around you think you've got your head in the clouds and/or are genuinely concerned that you're not settling down, but it doesn't matter … you KNOW you can create whatever you set your mind on.
8. Other people's dreams shock you with their timidness. Why don't they just go for the goals they REALLY want? Oh. Maybe that IS all they want? It can't be true, surely! You don't get it.
9. You don't understand when people bitch and moan about not knowing how to take the next step. Why don't they just go and figure it out already?! If they really wanted it they would!
10. You'll do what it takes, and keep doing it, until you get there. If you fail 1000 times, you'll get yourself up at least 1001. There is no end for you. No backup plan. This is it. And you ARE making it happen.
Don't forget –
Life is Now. Press Play.
Kat x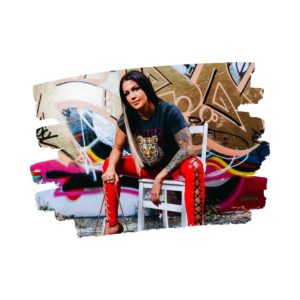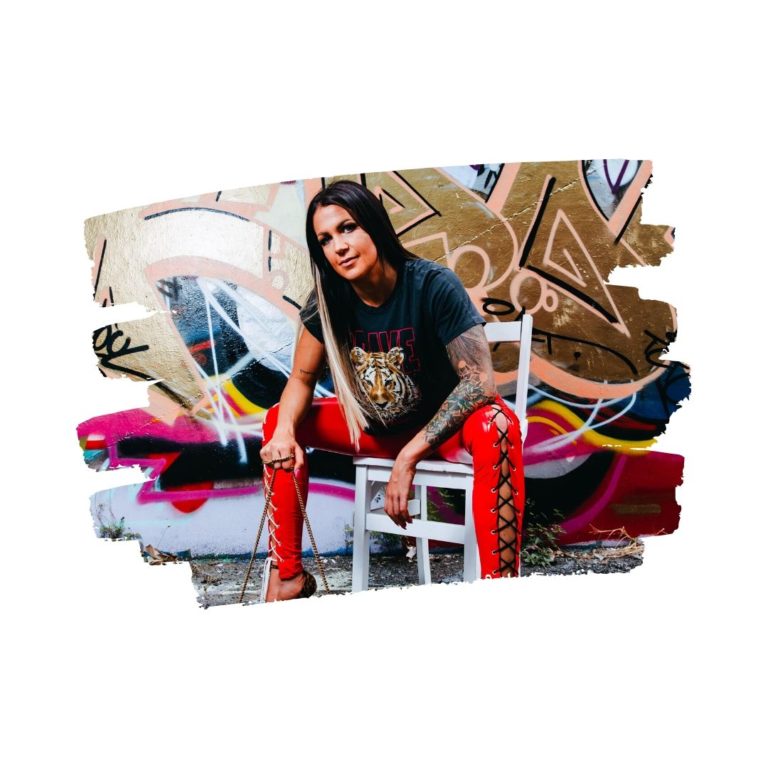 P.S.
Exclusive. Unseen. Unfiltered. Never Before Available for Sale.
You are hellfire magic! 🌟🌟
You have access to a level of power and superflow and truth and knowledge beyond what most peeps even know exist, you can literally look at something, decide it's yours and it happens, fuck, you don't even need to look at it, you can just SEE it and decide it and it's done.
You can click your fingers anytime you want and the world shape shifts around you.
Click your ruby red heels together 'cause hold up, you just changed your mind, and woot, there it goes again.
Being supernatural is part of being you.
But the thing IS –
You still gotta choose it.
Practice it.
Understand it.
And then ACTION it.
Now, finally, for the first time ever, I've created the worlds first comprehensive course for entrepreneurs,
leaders,
the GAME-CHANGING ELITE, who know they were born for MORE than the more they've already created and are ready to live into it,
to do
and access
and activate
exactly.
fucking.
that.
Introducing The Quantum Files babbyyyyyy!
Exclusive. Unseen. Unfiltered. Never Before Available for Sale.
18 days.
Daily video / audio content.
EVERYTHING you need to know to activate the supernatural badass you've been pretending not to be.
My BEST work.
Largely NEVER before taught publicly!
The ONLY place on the internet where you can receive a complete (supernatural level!) education on the 'how' AND the implementation / all encompassing accessing of all that is there for you when you 'go quantum' … and exactly what that means!
This is Not Your Social Media Guru's Quantum 
If you've been wanting to understand what it really means to utilise your God-given supernatural abilities, the unseen parts of you which are part and parcel of being HUMAN, but which most humans for their entire LIFE make 'mystical', 'woo woo', taboo, or simply don't believe in –
and if, like me, you're fascinated with playing with time and space and KNOW there is a way to create, shift, receive, BE, which transcends the physical world –
and if you love learning shit that lights your SOUL on fire with how real and true and WOW you know it is, and which allows you to INSTANTLY shift paradigms to where you're finally flowing with life the way you've your entire life known you could and SHOULD –
and if you love kickass deals in which you receive access to hours and hours and hours and hours and HOURS of exclusive, unseen, unfiltered, and NEVER BEFORE AVAILABLE FOR SALE content on stuff that 99.99%+++++++ of the world doesn't even dare to imagine EXISTS –
and if you're ready to start claiming reality shifts faster than even YOU dreamed possible –
Well!!
CLEARLY THE QUANTUM FILES ARE FOR YOU!
But hurry! This offer is open ONLY for the 5 days!
It's a one time sort of a thang I'm putting together for you.
The Quantum Files.
Exclusive.
Unseen.
Unfiltered.
Previously Unavailable for Sale.
5 days to claim your access.
When the clock hits zero it goes.
It's time to stop pretending not to be the supernatural badass you are baby.
And to blow shit up by pulling it TF down from the other place.
Let's demystify being who and what you've been waiting to be.
And let's do it now.