Success Mindset
If the World Thinks You're Crazy, You're Doing It Right! 10 Signs You're Gonna Make It
Let's get straight to the good news here – as a rule of thumb, and not being accurate of course but just making a GUESS based on what I've seen to be 100% true in my OWN life and the lives of my clients –
The more crazy, irrational, irresponsible and foolish your loved ones think you are the greater the chance that you are in fact WELL on your way to making your millions, dominating your industry, becoming THE expert in your niche and basically just living the dream!
In fact, the MORE 'irresponsible' or reckless you're being in the eyes of the world, the FASTER you're likely to get to where YOU KNOW YOU'RE GOING NO MATTER WHAT ANYBODY SAYS.
The bad news, if you want to go hunting for it, is you're probably still going to have to cop a lot of grief along the way. Want the even more bad news?
They don't actually shut up even when you get there! My business is doing over 7-figures a year and climbing, I live what many (and certainly I, which is what matters) would call "the dream", and yet my husband STILL questions me on decisions I make in my business and about money.
The fear is still there …
And really, what it is, is quite simple –
THEY will never quite get it. They might learn to get it to an extent … but unless they FULLY embrace the same beliefs and mindset that made YOU the person you are, then they will never FULLY get it.
So, actually, this is not bad news at all … not unless you want it to be.
Because here's the thing. And you can tell me if I'm wrong, but I think it's the thing –
[pq] You didn't get into this to show the world (or anyone who is close to you in it!) that you can follow RULES … did you? [/pq]
Okay then 🙂
And just so you know? The kind of crazy path that you can't seem to help but take, the fact that you continually resist doing what a so-called normal person would do? It's a perfect sign you're on the right path.
In fact, here are 10 perfect signs you're on the path to success!
1. Your family and friends think you're irresponsible or possibly downright stupid. This is a GOOD thing – to them responsible means following the 9-5 and climbing the ladder, spending only what you've got and taking the approach that money is something there is a finite amount of and that you should therefore carefully preserve it so that when you're 65 you can live the life you want.
I don't know if it's just me but that seems fucking ridiculous and DEFINITELY irresponsible … but hey, whatever floats your boat right? Or: we all have different ideas of what it means to take charge of our lives.
2. You spend more money on your personal and business development than you do on normal living expenses. I'd be worried if it were the other way around, quite frankly! Those who believe in their success and ultimately make it have typically invested a TON of money and time to get to where they end up. It comes with the territory.
3. You provide value to your community in some way every day.
4. Your partner wonders why you can't just DECIDE already and stick with something … this is a sure sign you have the makings of a successful creative!
5. You DO THE WORK AND TAKE ACTION EVERY DAY. You're not one of those always broke entrepreneurs just hopping from course to course but never starting or launching anything. You actually get out there and put your stuff in front of people. DAILY.
6. Your consider your message a calling, and will stop at nothing to share it with the world.
7. You actually believe you can make as much money as you like, and live from anywhere in the world, doing what you please. Those around you think you've got your head in the clouds and/or are genuinely concerned that you're not settling down, but it doesn't matter … you KNOW you can create whatever you set your mind on.
8. Other people's dreams shock you with their timidness. Why don't they just go for the goals they REALLY want? Oh. Maybe that IS all they want? It can't be true, surely! You don't get it.
9. You don't understand when people bitch and moan about not knowing how to take the next step. Why don't they just go and figure it out already?! If they really wanted it they would!
10. You'll do what it takes, and keep doing it, until you get there. If you fail 1000 times, you'll get yourself up at least 1001. There is no end for you. No backup plan. This is it. And you ARE making it happen.
Don't forget –
Life is Now. Press Play.
Kat x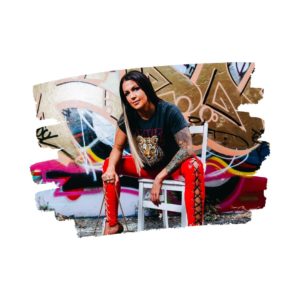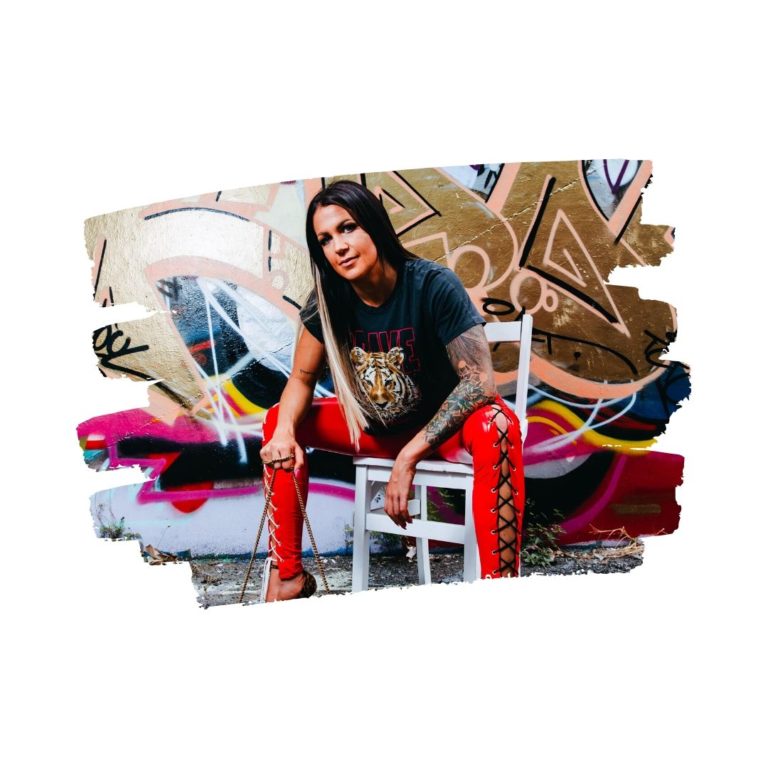 PS
I want to help you, for 30 days, and in actual fact beyond, but let's start there, sure –
go beyond the place you first had to get to, in order to be there.
You've always known there would be a time like this.
You've always known it would COME to this.
I'm talking about that it was always clear the time would come when you no longer could AFFORD to listen to your own bullshit about not being there,
and you had to just flick the damn switch and GO there.
30 Days to Package, Position, and Sell TF Outta You
Includes daily identity, energy, recoding work to JUST.BE.THE.PERSON, and includes DAILY sales and money makin' strategies you can INSTANTLY implement. Yes, 30 Days, 30 Ways to Make Mo' Money, Mo' Money Now. Taken from the BEST tools, strategies, and soul-led wanderings I've learned over the past 14+ years online to ultimately end up making now nearly 15 million $ online!
I want to show you just how much more money you can make, right now, by showing up bigger for your soul peeps, being bigger than your own bullshit about why you can't, or not yet, and just DECIDING to go all in.
Deciding? Plus adding some serious to the point effective mofo strategy which –
a) feels freakin' amazing for YOU, a big fat fuck yes in your soul
b) results in mo' money, mo' money now, regardless of what you're currently selling, how much of it, how big your audience is, or how far you still feel from where you're meant to be!
TIME TO TRANSCEND –
Transcend the noise.
Transcend the uncertainty.
Transcend the ramblings and shriekings of your fear mind.
Transcend the not being there yet, the not good enough yet, the don't know who or what or how your next level is yet.
To transcend the waiting.
Transcend the wishing.
Transcend the 'one daying'.
Transcend complexity.
And most of all?
Transcend the idea that there is a single fucking thing you need to do right now before your are allowed to ALREADY BE THE DAMN PERSON. Your soul already told you long ago that you've got this … now we gonna BACK it.
Time to get your damn stability, yeah?