So you wanna get a bit leaner, hmmmmmm?
Me too, to be honest, even though I'm pretty happy with where I'm at. But there's always room to sculpt a little bit more, isn't there? I think that people who say they don't care about there body and the way it looks are lying, and even if they're not; they're definitely not here reading this!
Caring about how you look doesn't make you a bad person you know 🙂
Over the years I've been up down and all over the place with my weight, and I guess I can say that even though I don't know it all I sure as heck have just about tried it all in previous quests to get rid of that pesky last 5, or 10, or post-baby weight or post-weekend-out weight.
I've dieted, I've sacrificed, I've detoxed, and I've had my fair share of rebound binge or emotional eating.
Perhaps you can relate?
Over the years, I've figured out that you don't need to know every so-called trick in the book when you get the basics right. The basics are about a lot more than just what to eat and how to exercise, as you'll see below.
my top 10 tips to lose fat, for life
Last night I was a guest speaker at an event run by a personal trainer friend of mine. The theme of the night was The Fat Loss Cure, so I spoke about my top 10 tips for fat loss. These work for anyone, but are especially true for women wanting to release extra body fat and create their dream body.
Maybe that's you?
If so – enjoy. Pay particular attention to points #1, #2, #9, #10 – they are the make or break ones!
1. Set your goal. Be specific about it. Don't do the wishy-washy thing because deep down you're worried you won't achieve your target. Be exact about what you want to achieve, and by when. Decide how you will measure your progress, and how you will reward yourself with stepping-stone markers along the way.
2. Know your why. This is huge. You will never achieve any goal in life if you don't know why you want it. Wanting to look hot, impress other people, or simply convince yourself you've made it are not reasons for creating change. It's about why it's truly important to you. I recommend doing some writing on this, interview style. Ask yourself why it's important; why it's really really important. Be real with yourself. Get to the core. If there is no core, maybe it actually doesn't matter and you just thought it did. That's okay. Better to stop fighting for something you don't really care about deep down and will therefore never actually get, and instead focus your energies on the stuff you'd truly die to have.
3. Nutritional success. Set yourself up for nutritional success by eating right in the first 2 meals of the day. Choose proteins and good fats for morning and mid morning, with some greens or a little low-sugar fruit like berries. Examples include eggs, salmon, a protein shake, avocado, haloumi, leftover dinner, full-fat yoghurt with coconut and flaxseeds.
4. 50 grams. The number one fat loss tip for women, according to Charles Poliquin, is this – eat 50 grams of protein before lunch. So at least 25 grams for breaky and the same again mid-morning. This will make a tremendous difference to your metabolism and will ensure you don't struggle with cravings or poor energy later in the day.
5. Move right. Train with weights at least 2 times a week, preferably 4. Avoid endurance cardio and do 1-3 short interval sessions instead. Include some yoga or relaxation exercise once a week, or even a short stretching or meditation session at home.
Here is a 20-minute bodyweight workout you can do anywhere.
6. Supplements for fat loss. There are a lot of great supplements out there, and a lot of scams. The main thing to know is this – you gotta get the nutrition and training right first! Not to mention mindset. BUT – supplements like omega 3 fatty acids and carnitine are simply brilliant for facilitating fat loss. Together, they are an unstoppable combination.
7. Digestion and detoxification. The #1 supplement for fat loss is actually a very boring one – it's fiber. Ideally your diet will include plenty of fiber through green vegies, but supplemental fiber is a great idea as well. Why? Your body fat is made up of toxins. To 'detox' you need nutrition (food and perhaps a multi) but you also need a lot of fiber to help remove toxins from the body. Taking 25 grams of fiber per day plus assisting your digestion with a probiotic is perhaps one of the most effective 'secret' fat loss weapons out there.
8. Rest. You can't burn the candle at both ends and expect to look (or feel) your best. A lack of sleep and too much stress causes an elevation of the stress hormone cortisol, which causes increased belly fat in particular. Pushing yourself to do more and more and more in your already busy life is a recipe for disaster in more ways than one, and I'm sure it's not truly how you want to live your life. Give yourself permission to stop and smell the roses, and trust in the process of getting lean rather than acting out of fear.
9. Consistency. The people who achieve lasting transformation are not always those who know or do the most. What these people do have in common, is consistency. I believe consistency is not about discipline but about 'knowing your why' and being clear on your goal. When you have these points (#s 1 and 2) in place, you will find yourself automatically and effortlessly consistent.
10. Mindset. The most important tip of all for fat loss – especially for lasting fat loss – is mindset. If you believe you will achieve the results you want, then guess what? You will. Unfortunately, most people who wish to change their bodies never take the time to set a specific goal or figure out their underlying motivation, and as a result they have no true emotional connection to making change a reality.
Couple this with common beliefs such as "I'm not good enough" or "I'm not worthy", and it's simply impossible to achieve your goal no matter what rules you follow on nutrition or exercise.
Here's the thing.
You can be, do or have anything you want in your life. You are good enough. Worthy. You deserve nothing but the best in life simply because you were born to live an incredible life. Not a single one of us was born destined to be unhappy, mediocre, overweight, broke, miserable. We are born to be incredible. To change our lives and the world around us.
YOU are born to be incredible.
Changing your body begins in your mind. It begins with a decision that is definite and committed. But you gotta have belief to keep that train a-rollin'. How to believe? Simply choose. Simply decide right now to start believing you are good enough.
To love yourself.
It is that easy.
Mantras will fasten the belief in your mind, and you don't have to believe what you're saying to yourself at first but you do have to start affirming it.
Every day saying things to yourself like "I am good enough".
"Good things just keep happening to me"
"I am worthy"
"I love myself"
"I choose foods that nourish me and make me stronger, healthier and leaner"
"I am getting leaner every day"
"I am so lucky"
"I am a success magnet"
I guarantee you, if you take one thing away from this post, make it this –
Get your head right, and the rest will follow.
Don't forget –
Life is Now. Press Play.
Kat x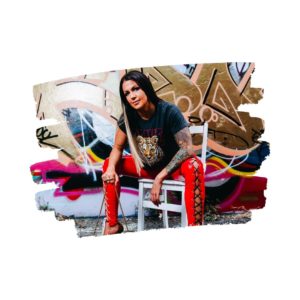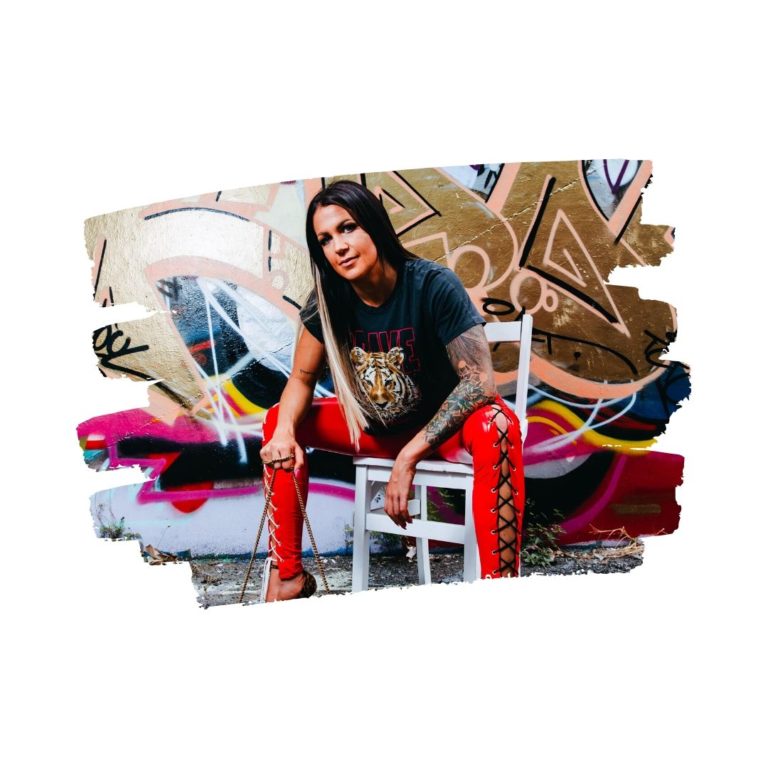 P.S.
Million Dollar Soul Team is here!
An absolute MUST for any entrepreneur who is ready to NOW start saying yes to the one day vision of where they're meant to be!
The Point by Point & Definitive Program on Finding, Building, Training, Empowering, and Flowing With Your Ultimate 'One Day' Soulmate Team, But Now!
https://thekatrinaruthshow.com/milliondollarsoulteam/
Learn exactly, and every step along the way, how I went from solo entrepreneur, to one and then two VAs even up to multiple 7-figures per year, to now being surrounded by the MOST incredible dream team on the planet! Everything you need to know for EVERY step on your journey in this area, plus the ongoing day to day and BTS of all of it! Taught by me AND the #KatNinjas, and includes access to our Standard Operating Procedures, Templates, Systems, and more, that you can use right away in your own biz, even if the entire team right now is, like it once was for me, YOU!
This 4 week program is about SO much more than simply the 'how' of finding, building, training, empowering, and flowing with your ultimate soul team. What it's really about? Getting TF outta your own way, whatever that looks like, to say yes to the business and life you actually came here for.
Come see what I made you, here: https://thekatrinaruthshow.com/milliondollarsoulteam/
P.P.S.
I'm re-opening Rich Hot Empire, today!
This is my 6 week 1:1 intensive, #KatrinaRuthFamous since 2016! It is THE way to work with me if you know you're meant to work with me 😉
During our 6 weeks together I take you through EVERYTHING there is to know around building your low end right through to high end multi 7-figure and BEYOND soul aligned empire, doing only what you love.
This isn't about where you are right now in business, this isn't about how much money you're making right now it's about who you are as a person.
Rich Hot Empire is about flicking the damn switch on who you're meant to be NOW!
Here's the thing –
The difference between you and the woman you see who is crushing it online, who's doing such an amazing job, who is so inspiring just through the ESSENCE of who they are –
Honestly, the difference isn't the systems and the structures..
The difference is she just has a HIGHER LEVEL OF BELIEF than you.
The belief in her God given right to have things work in a certain way
The belief to have business work in a certain way
The belief to have life treat her in a certain way
The belief to have the right ideas come through
The belief to have things just work out
She just believes and expects it!
What is your level of belief?
It's time to back yourself, but FULLY.
Its time to dig your damn heels in and DO the darn thing now!
This?
This is what Rich Hot Empire, and the work I do with you as a private client in this 6 week time together, is all about.
It's a time to really get into the structure and strategy in a DIFFERENT kind of way. To go behind the scenes of how I've done it, to build a multiple 7-fig per year biz which breaks all the rules, lets me be me, and yet is also highly structured … without at all feeling that way!
It's a pretty cool thing, to realise you figured out how to unleash ALL your madness, but fully, and NEVER compromise on what feels fuck yes and fly for you, and yet know you got your biz shiz sorted!
Guess what??
You get to have that too.
We dig ALL the way in to your belief stuff, mindset stuff, energetic alignment and ability to receive, everything INTERNAL that is stopping you from already being where you know you should and could, and what to do about it.
Rich Hot Empire gets such incredible results for people because it marries these two areas together. Full alignment to that next level identity you KNOW is waiting for you –
And full asskickery to do what you know you gotta do, with me right there by your side showing you how to do that, how to find the exact way that feels good and works for YOU.
Ready to go all in on you and truly BELIEVE you can have it all?!
Message me for the full overview: http://m.me/katrinaruthofficial
>>>Rich Hot Empire! 6-Weeks Personally to Grow Your Perfect Cult Tribe, Create and Launch Your Low-High End EMPIRE, and Set Up Multiple Recurring Income Streams to Take You to 7-Figures and Beyond, Doing What You Love! <<<
6-week personalised intensive high level mastermind
Weekly group training and support; multi-media training: visual + audio
'Done for You' Templates and Step-by-Step Worksheets
Personalised 1:1 coaching included, plus DAILY unlimited 1:1 access
My personal hand on your business success
Weekly group coaching call and hotseat with my other private clients
24/7 mastermind forum, networking and support
Very limited spaces
Results guaranteed
Not for everyone
I'm so excited to do this work with a small group of badasses who are willing to SHOW UP FOR THEIR SOUL no matter what. To walk away from all that is not serving, not actually working, not FILLING you. And to all yourself to bring your truest desires to life.
If that's you, or you've felt the call to work with me at this level, PM me now.
Apply via PM only http://m.me/katrinaruthofficial. I can't wait to speak with you!