Before you get to the 'gold' of whatever it is you're trying to achieve, you'll receive signs you're on the right path.
Sometimes these are easy to notice and other times they're more subtle, but here's what really matters about these markers of affirmation:
It'd be nice if affirmative feedback was always fun and positive (and it definitely CAN be), but often feedback is sent not just to encourage you to stay the course but also to TEST you.
For example:
You decide to invest in mentoring or attending an event you know you have to be at, and then some unexpected financial blow hits you. And you have to make a decision:
Succumb to financial pressure and back off from what you felt CALLED to do, or roll up your sleeves, stare the beast in the eye, tell it to get fucked and then GRIND so you can follow through on what you need?
Or:
You finally get clear on what it is you REALLY want to sell and be known for, but then as soon as you start to pull it together you get sick. Or your kid gets sick. Or you have a massive fight with your partner. Etc.
And you have to decide:
Stay the course?
Or back off, sort out your crazy life shit, and wait for a better time?
What UNSUCCESSFUL people don't realise that SUCCESSFUL people kinda don't even think about it is that you ALWAYS STAY THE FUCKING COURSE if you actually want what you say you want.
This is true no matter whether:
Financial mishap hits you hard (word to the wise if this has NOT happened to you at some point as an entrepreneur it's pretty likely you're not going all in)
You get run down and exhausted
You find yourself caught up in a bunch of stuff you're not really that passionate about and wanting to just throw it ALL in
You don't know what the next step is
Somebody doesn't like you; or a whole bunch of people seem to not like or get you
Your shit is not selling
Somebody took your big idea
Random crazy stuff happens in your life to throw you off
Anything, anything at all, really
Those who make it to the top aren't the smarter or more talented ones. In fact in the short term they often appear to be the completely deluded and downright foolish ones, because no matter what business or life throws at them they just keep on swinging.
Of course the reason they're able to do this is they have their SIGHTS set on what it is they really want.
They see their end goal.
They KNOW what their vision is.
And they're really just not INTERESTED in what hurdles, no matter how painful or treacherous they might be, would try to stand in their way.
They certainly APPRECIATE positive signs they're on the right path, the feelgood feedback and small wins that definitely do come at some point for each of us, and in fact pretty consistently once you get that ball rolling, but they're not going to cry into their pillow at night if all of the FEEDBACK they're getting is lesson after tough fucking lesson.
They're committed to STAYING THE FUCKING COURSE because they're actually serious about achieving their goals.
And the reality?
The REALITY is that most people just flat out won't do that.
The RIDICULOUS thing about this is that they actually believe they can't.
They believe their own bullshit excuses for not being able to go all in, and do the work, and just.keep.going. no matter what.
And when all is said and done they're simply not WILLING to stay the course.
The secret to success is that there's no secret at all really, is there?
Decide what you want.
STAY THE FUCKING COURSE NO MATTER WHAT.
Good feedback, back feedback, pats on the back, tests of GOD-AWFUL proportions, whatever may come your way.
Because most of all what you need to REALISE, unlike 99.99% of wannabe entrepreneurs, is that no matter what?
Means no matter fucking what.
Remember –
Life is Now. Press Play! 
Kat x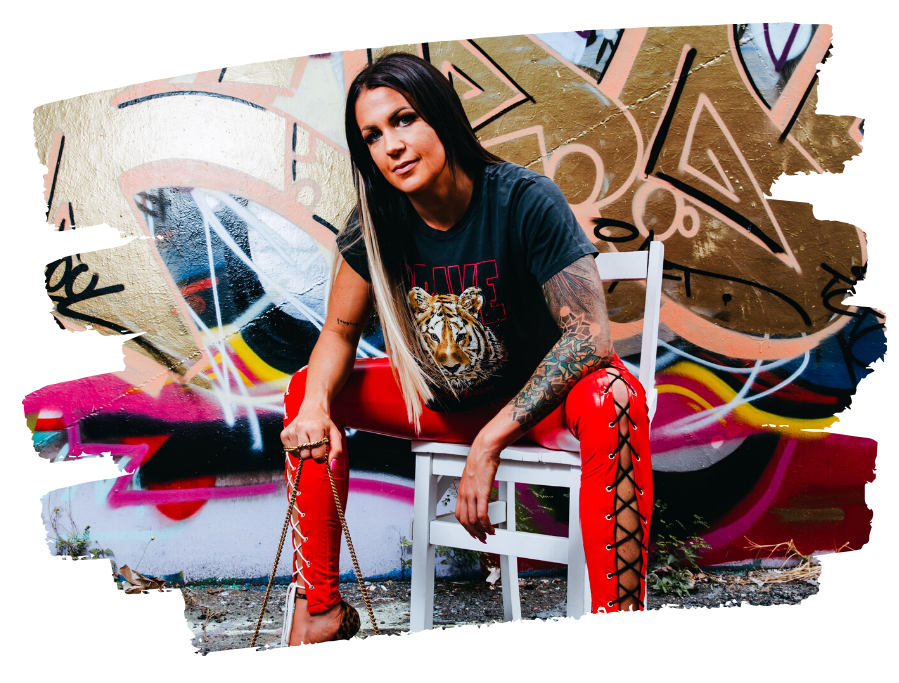 PS.
– dreamer. wanderer. soul led creator. One who was born for MORE.
I'm creating my new course, Big $ollar Energy, for the one who always knew she is here for millions,
to make it. To impact them. To create. And to LEAD.
Big $ollar Energy
The Money & Expansion Course for the Soul-Led Wanderer Who KNOWS It's Time to Go All in on HER,
and Let the Damn Receiving Take Care of Itself. The Way it Was Always Meant to Be.
Which means?
Identifying and releasing everything that gets to go, from the way you're thinking you need to do shit now, to the purposeless bits of the push or biz that it just don't need to be about, to the hidden junk in your psyche that gets to go.
>>> It's not about the do. The push. The win. When who you are when you only go within naturally PLACES you at the top,
but of the right fucking mountain.
The one that was always YOURS.
And then you finally WENT there.
Here's the thing, for us, about allowing an expanse of RECEIVING.
IT HAPPENS WHEN WE GO TO THE PLACE WHERE IT JUST IS.
And always was.
Class starts LIVE on Monday May 24, however early access + Big $ Energy vibes will open from Monday May 17 in our Telegram chat + join now bonuses are open already!
www.thekatrinaruthshow.com/bigdollarenergy
> it's time.