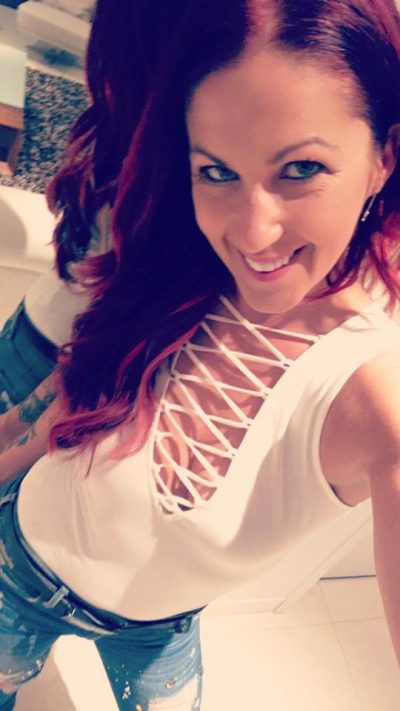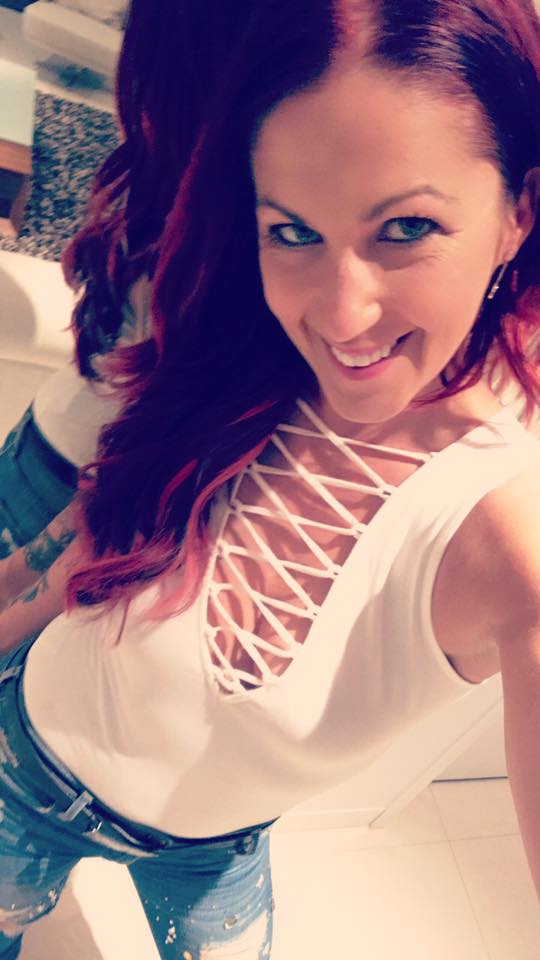 Success Stories
I'M A STRONG INDEPENDENT BADASS WOMAN, AND I STILL NEED A MAN
I've been meaning to finish this post for a week or two … I've been a teeny bit scared I guess, although – not really, because after all – I DO believe in truth. Owning it AND speaking it. But still … there's something kinda next level vulnerable about what I want to say here.
Which is, plain and simple:
I'm a strong and independant and badass AF also SUCCESSFUL woman, and I still not only WANT a man, but also I need him.
(Covers eyes –
Scary!
Eek!)
It's always a little scary when we open up and admit we not only desire or crave but also need something. The unspoken fear, I suppose, is – what if I admit that and THEN I DON'T GET IT! God and everybody else will just be LAUGHING at me, and maybe my deepest and most secret fears, about not being GOOD enough, or WORTHY enough, will be proven true!
But still.
Here I am.
Saying it.
And I suspect that if you're reading this, you either feel the same way … or suspect you do … or maybe you're a man reading this and agreeing yes you ARE needed (and yes you are, and THANK you for BEING you!), or else you wanna get some insight.
Into the crazy and amazing mind of a certain type of woman …
That elusive, maybe intimidating, definitely magnetic and sexy AF (it's okay to admit it!) woman who runs the WORLD type of woman.
Either way, time for some real talk. Ladies, we need to get down off our high horses and be OKAY with needing a man, and letting ourselves be taken care of and own our FEMININE power, and men – well. From my point of view and from COUNTLESS hundreds and maybe thousands of conversations with my like-minded boss lady soul sisters and soul clients, I'm gonna tell you:
We need you to take charge. Tell us what's up. Treat us like the goddess and Queen we are. Honour our femininity AND your masculinity. Strong women actually like that stuff you know … we WANT it … we NEED it … but let's be honest, we DO sometimes get a teeny bit overly defensive and push you away sometimes.
So, I'm not here to try and tell the men what to do; that was just a side note!
And I'm also not here to try and tell WOMEN what to do, although if it's speaking to you: listen! Really I just want to share what I'm feeling for ME.
Because on the one hand, I know that I don't NEED anything or anyone, in order to be good enough or worthy or ME. But on the other hand … it's okay to know, that yes –
I need a man.
I don't mean I need him to COMPLETE me or VALIDATE me… let me explain…
I'm tired of the badge of honour which seems to go part and parcel with being a strong and successful woman, an unspoken expectation or over the top feminist statement, that badge which proudly states 'I don't need a man!'
I need one.
I want one.
And I'm gonna have one… lol … oh yes, the SOULMATE one, and also GIVE myself to him, body mind AND spirit, fully! Giving of the body, I don't have to tell you, does NOT just mean sex!!
I suppose that TECHNICALLY you could argue I don't 'need' a man, and probably if you're reading this neither do YOU.

I have an income in the 1% of the 1% OF the 1%. I'm self-sufficient in my business. I provide for myself and my kids. I'm great at making decisions, and 'doing life'. I can even turn a spanner if required
🙂
But you know what? YES I CAN do anything I want to do on my own steam, or else hire someone to do it if I can't or choose not to, but even there I'm gonna call bullshit.
It's BULLSHIT that I am at my creative best and therefore business and money-flow best when I'm not being creatively challenged, when I'm not being inspired, lifted, molded, melted, dug INTO.
I'm can say with certainty that when I'm in my feminine in RESPONSE to the right sort of man being in my life –
I'm more of me.
Deeply.
This impacts ALL areas.
DEEPLY.
It's ridiculous to try and argue that it doesn't.
And as I write this, there's that part of me – mayBE the feminist part, ha! – which wants to argue anyway –
'Pah! Look at all you've created! Look at all you KNOW you could do still, no doubt WILL do, with or without a man!'.
And the part of me which knows the truth just shrugs back and say – 'Meh. You don't get it'.
It's not about needing a man to DO things or in order to help me ACCOMPLISH things, or even in order to BE fully me.
It's about the fact that on a soul level, a primal level, a KNOWING level, I need a man and I'm okay with SAYING it.
I don't WANT to try and be all things in and of myself, and I think it's silly to try and pretend that's a thing anyway. We were born to fuse with other souls, whether for a season or a lifetime. Male AND female, of course. And I know that in my most soul-aligned FEMALE friendships, I am heightened and deepened just by their presence.
With a man … the right man … that's even more powerfully the case.
And the truth is, that even the whole 'I make my own money thing' is by the by.
What I DESIRE, what I CRAVE, what I also choose to allow in, is a man who not only sees the Queen in me but who also owns the King in him.
This means, and hell YEAH I'm gonna say this even though it'll probably piss some angry bitches off –
I want him to provide.
I want him to sweep me off my feet.
I want him to dominate me.
I want him to be the key decision maker.
I want him to take care of me in all ways.
I want to feel WRAPPED UP IN HIS MASCULINITY.
Body.
Mind.
Spirit.
Soul.
NONE OF THAT MEANS I WILL STOP DOING MY BADASS THANG.
NONE OF IT MAKES ME LESS OF A STRONG WOMAN.
ALL OF IT ALLOWS ME TO OWN MY STRENGTH AND POWER MORE.
I believe it's time for us strong women to rise up –
And recognise that to truly do so?
It's safe to admit what our soul deeply craves.
I need a man; a King.
And I'm calling him in.
What's your take?
Remember:
Life is Now. Press Play.
Kat
Life is Now. Press Play.
Kat x

PS
I want to help you to build a business you LOVE, and that meets your every want and desire, in a real and true way, whilst also resulting in you making a LOT of money, fast, and impacting a lot of people, also fast, in the way you know you were born for!
My most transformative 1:1 intensive EVER … shifting people into EPIC income and success since 2016 is back, for the first time in 2019! I'm so excited to bring this signature transformative work back!
Rich Hot Empire!
Work With Me for 6-Weeks Personally to Grow Your Perfect Cult Tribe, Create and Launch Your Low-High End EMPIRE, and Set Up Multiple Recurring Income Streams to Take You to Multiple 7-Figures and Beyond, Doing What You Love!
This round is even more special as I will be re-recording all original content, with you there live with me and alongside me AND you will also receive all original content; the exact trainings which has made this program my most successful ever, with clients repeatedly saying they achieved more in 6 weeks with me than they had in 2 YEARS beforehand! This work is for entrepreneurs at ANY starting point, as it's about who you are as a person not where you're at. I've had clients anywhere from total start-up, to already doing 500k+ / year go through Rich Hot Empire and all who have done this work have gone to a level of income as well as alignment and FLOW which they couldn't previously even imagine!
6-week personalised intensive high level mastermind
Weekly group training and support; multi-media training: visual + audio
'Done for You' Templates and Step-by-Step Worksheets
Personalised 1:1 coaching included, plus DAILY unlimited 1:1 access
My personal hand on your business success
Weekly group coaching call and hotseat with my other private clients
24/7 mastermind forum, networking and support
Very limited spaces
Results guaranteed
Not for everyone
STARTS THIS MONTH!
I'm so excited to do this work with a small group of badasses who are willing to SHOW UP FOR THEIR SOUL no matter what. To walk away from all that is not serving, not actually working, not FILLING you. And to all yourself to bring your truest desires to life. If that's you, or you've felt the call to work with me at this level, PM me now. Bonuses and fast action-taker investments apply to all successful applicants, but for the first 5 to say yes there is a very special $2000+ bonus specific around Soul Shifts & Money Makin', and which, in and of itself even before we begin RHE will have shit changing for you FAST.
Apply via PM only. I can't wait to speak with you!
PPS
HAVE YOU JOINED PURPOSE PASSION FLOW ACADEMY?
My 'Going Fully Quantum' training will break down ALL of what we've discussed today, and teach you the finer details and finesse of it, as well as exactly what needs to be true for you to APPLY it, not only into the practical actions you need to create THAT money flow and THOSE results, but also in terms of ALL the energetics of it, especially the 'being and non-being' around dropping in to superflow so you can be shown, create, receive, AND of course the being around not being one of those people who just can't seem to choose faith and are ruled by fear. We'll also talk about creating and integrating the exact wording, beliefs, emotions, energies YOU need for all of this to switch effortlessly for you, as you've always known it would.
In other words: EVERYTHING you need to know to go fully quantum, and double your income in 30 days or less, or whatever else you choose!
Where will you find this training?
Why, it's one of the very first training in 'Remembering Who You Always Were', which. is our June intensive for Purpose Passion Flow Academy, my SUPER low-cost monthly membership mastermind!
And this training?
Will change your freaking reality. Well – it will REMEMBER it.
It's all available to you gorgeous.
You know this already.,In the quantum it is DONE. And in Purpose Passion Flow Academy, and especially our June intensive 'Remembering Who You Always Were'? We gon' done do it.