At some point you're going to have to accept just how much power and potential you've been refusing to live into. It'd be almost NICER to accept that the reason you're not yet where you want to be is because it's out of reach, too hard, even impossible, but that's just not the case, is it?
The truth is that if you'd stop holding yourself back, scared of your POWER, you and I both know that baby you'd fly so damn high there'd be no question but that you were BORN for it.
You have everything inside of you already.
You know EXACTLY what you need to do.
You damn well know what your true MESSAGE is.
And every cell of your being is already imprinted with all that you need to begin.
All you need to do?
Flick the fucking switch and start living as though you're already THERE.
And here's the thing:
Everything, up until now, that you've seen as JUST HOW IT IS has come true, hasn't it? You only have to look at your current circumstances in all areas to know that you ALWAYS get what you expect and to the standards which you'll accept.
So if you want MORE – whether to do more, have more or BE more, you simply need to elevate your standards. Make a conscious CHOICE to change your perception of what normal or enough or just how it IS then. And then watch and wait as it comes to fucking LIFE.
It is THAT simple, truly. You know it as well as I do, so I guess the only QUESTION is –
Why would you not do that?
Why would you CHOOSE the struggle instead?
What, do you need to wait for some sort of big deal trauma or devastation in order to finally be motivated to chase after everything you know your life is meant to BE about?! I mean sure – you can do that if you like, but also?
Right now –
Today –
To stop being so God damn scared of just how powerful you are and to spread your wings and fly.
What would it look like, if you did that?
What would you say differently, think differently, do differently, expect differently and therefore GET differently?
These are not arbitrary questions! The more that you focus on what you DESIRE, the faster you'll bring it to life! So you can spend your time trying to figure out why you're not there or what you need to DO, or you can be smart about it and just start picturing, visualising, thinking, breathing, BEING all that you would be when you ARE there, and watch as you automatically GO there.
All it is REALLY, is a question of identity.
How you see yourself.
How you think you need to be seen.
How you imagine the world sees you.
What you've DECIDED is true for you.
Did you know? You have the power of choice to CHANGE how you see yourself, in an instant.
RIGHT FUCKING NOW you can decide:
To be a RICH person.
To be someone who lives on purpose, with passion, creating from flow.
To be mega fit and hot and happy and healthy!
To play at the FIRST CLASS VIFUCKINP level.
To have friends, clients, peers, relationships that excite and fulfill and uplift you!
To be the kind of person who people AUTOMATICALLY follow, buy from, buy again, CONTINUE to follow and refer madly to all their friends!
To have things go your way, always!
To ALWAYS make the right decision.
To ALWAYS have more than enough money left over.
To live a high class life!
To have fun and ADVENTURE be part of business and life!
To go to the top.
To LIVE at the top.
To see a 7-figure, an 8-figure, a 9-figure income as normal.
To expect incredible opportunities to be given to you every day.
To expect it to be EASY.
To expect it to be FUN.
To expect it to be COOL.
To be a leader, a visionary, a revolutionary!
Make BEYOND millions –
And change the fucking world.
You and I BOTH fucking know that whatever you decide can be yours. God doesn't GIVE you a dream you're not capable of achieving! If you can SEE it and FEEL it that means it is MEANT to be yours!
But you have to rip that fucking bandaid.
YOU have to decide how to think.
YOU have to decide what to CHOOSE to see as normal.
You have to get God damn serious about the identity you want to live from, and everything you're going to need to now do and BE in order to live INTO that.
You can change your entire world –
In a heartbeat –
If only you'd realise:
YOU are powerful beyond measure.
But that just because that's so, doesn't mean you'll do anything about it; EVER.
Most simply don't …
So what you really need to realise?
You ARE powerful beyond measure.
But that if you want it, if you want to step into that power and have it ALL, on your terms?
You're going to have to act it.
Change your identity. Change your life.
Start NOW, because after all!
Remember –
Life is Now. Press Play! 
Kat x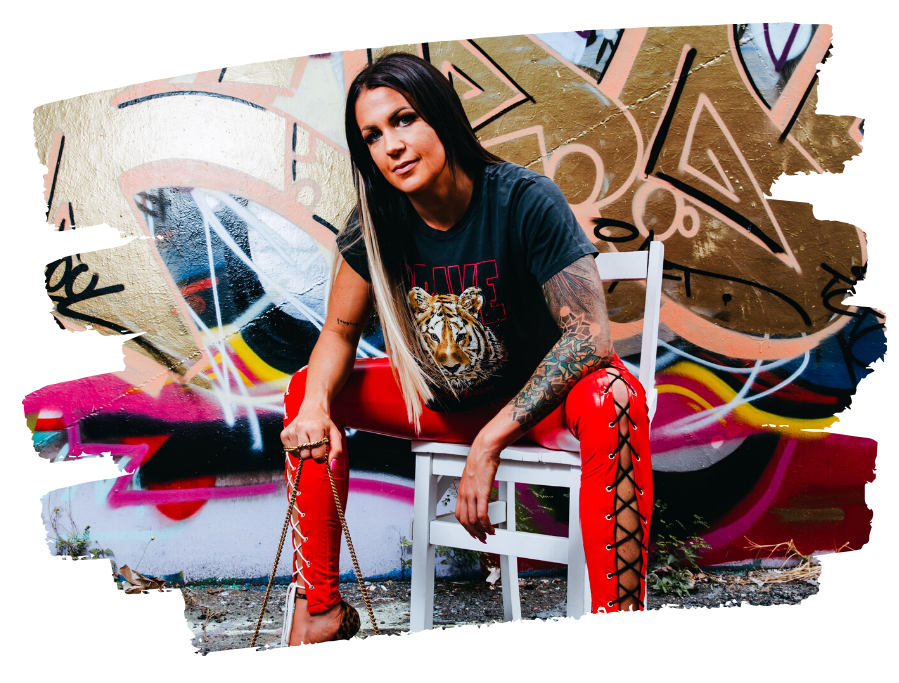 PS.
– dreamer. wanderer. soul led creator. One who was born for MORE.
I'm creating my new course, Big $ollar Energy, for the one who always knew she is here for millions,
to make it. To impact them. To create. And to LEAD.
Big $ollar Energy
The Money & Expansion Course for the Soul-Led Wanderer Who KNOWS It's Time to Go All in on HER,
and Let the Damn Receiving Take Care of Itself. The Way it Was Always Meant to Be.
Which means?
Identifying and releasing everything that gets to go, from the way you're thinking you need to do shit now, to the purposeless bits of the push or biz that it just don't need to be about, to the hidden junk in your psyche that gets to go.
>>> It's not about the do. The push. The win. When who you are when you only go within naturally PLACES you at the top,
but of the right fucking mountain.
The one that was always YOURS.
And then you finally WENT there.
Here's the thing, for us, about allowing an expanse of RECEIVING.
IT HAPPENS WHEN WE GO TO THE PLACE WHERE IT JUST IS.
And always was.
Class starts LIVE on Monday May 24, however early access + Big $ Energy vibes will open from Monday May 17 in our Telegram chat + join now bonuses are open already!
www.thekatrinaruthshow.com/bigdollarenergy
> it's time.