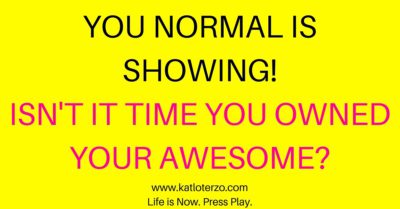 I'm fucking bored of you and your stories sister. Seriously? Yawn fest.
Every week you come to me and you want to know –
Why it's not working yet –
What you're missing –
What you should improve on your fucking SALES page or PROCESS –
And when, for the love of God, are you going to GET there?!
And every week, every single fucking week, I ask you –
Are you getting your message out there, ALL out there, fully and from the heart? Are you letting your tribe see ALL of you, not just the inspired! and peppy! or ranty! and fired up you but the ALL of you, the good, the bad, the ugly, the crazy, the wild, the chaotic, the at times even down and flat and SCARED you?
Or are you still wearing that ridiculous fucking mask that you THINK looks good on you but that secretly those who actually get how awesome you are are wondering – why on earth is she doing that? She's so much more ON when she's just being herself!
And every week –
Like fucking clockwork –
You tell me:
No, well, yes, sort of, I think so, but no not FULLY, and no I can't say that!
Or you ask me – like I haven't already answered it a 100x over with COPIOUS examples of how I for so long foiled myself in this area and yet now actually let money and JOY flow easily to me 'cause I GOT THE FUCK OVER IT – if you REALLY should say that.
What, you think I'm just telling you to put yourself out there because I think it's funny or 'worth a try'?
You think that after how long we've known each other I'm just sitting tight with the 'real' secret of how to make it online, how to make it as a leader, how to live the fucking destiny life you were born for?!
Really?!
And I mean really, if you THINK that, if you think I'm holding out on you or just making random shit up rather than telling you STRAIGHT out exactly what WORKS then WHY ON EARTH ARE YOU STILL LOOKING TO ME?!
But again I answer you, and I cajole and plead and I'm usually pretty blunt about it, even rough about it because I honestly get SICK and TIRED and SAD about seeing you hold yourself back like this!
But also, I did the same thing for years, and so in some ways I'm okay with repeating myself –
Again –
And again –
And again –
And a-fucking-gain!
But eventually, you know, and maybe I'm reaching that point now, there comes a time when honestly?
I'm just kind of over it.
I'm over your BS about not having time –
Or not knowing how –
Or not being sure –
Or not having clarity – fuck clarity, by the way, you find clarity through ACTION! –
And I've about had it up to here with your constant QUESTIONING around whether it's okay to be yourself in your business and whether people would be okay with it or like you for it!
Who the fuck else do you wanna be anyway, if not you?! Never mind why the heck you'd WANT people to buy from you or even follow you if they don't like you for being you!
Oh, what's that now? Oh okay, you just want to be a version of you. The pretty and presentable and PC version of you! Because, after all, people LUUUURVVVVVVVEEE to spend money on stuff created by fakey people with beautiful online personas, right?
Right?!
Seriously.
I mean SERIOUSLY woman. When will you JUST make a fucking DECISION to stand up and own your true awesome?!
When will you just CHOOSE to be okay with letting the world see the badass take-no-prisoners mofo side of you that you think would be too much, too scary, too messy, to ugly!
So you're fucked up, so what? So is everyone else! You think they want you to be NOT fucked up? You think they want a fucking GURU?! No! No no no no NO!!!!! If I wasn't sitting on a plane right now with a coffee very close to my laptop I'd throw the damn thing and jump up and down screaming and waving my fists in the air! I'm fucking OVER this bullshit scaredy-cat I'm not ready yet NONSENSE.
And I TRULY don't understand why you're not fed up with it either.
Because really the only possible reason for you to keep on fucking asking the SAME questions and keep on fucking holding yourself back in the same WAYS is that you actually PREFER things as they are now.
You don't REALLY wanna be the leader you say you are –
You don't really wanna be DIFFERENT –
You don't really wanna MAKE a difference –
You just want to get all fired up and feel good about yourself 'cause you joined in and cheered along on one of my rantier posts or you did some hustling or you even took an ounce of action or maybe hey! You THOUGHT about taking some BIG action and surely THAT'S just as good as actually doing it but when all is said and done you are NOT REALLY ONE OF US.
You don't do the work.
Day fucking in and day fucking out.
You're full of hot air.
And you can jump up and down and cheer and say yeah! fuck being normal! and all that ALL you like but you  know what?
YOUR NORMAL IS SHOWING.
And I'm just … bored.
Bored of your stories.
Bored of your normal.
And so I'm done with it.
You want to be in this tribe, you want to be able to call yourself a leader, you maybe want to tell me to get fucked (go ahead!!) and go do your own thing but you actually WANT TO DO YOUR OWN THING and live the life you SAY you were born for?
Then best you get real bored with your own bullshit really fast as well honey.
'Cause at this rate? I'm starting to think you're never going to change and then you'll die.
Don't forget –
Life is Now. Press Play.
Kat x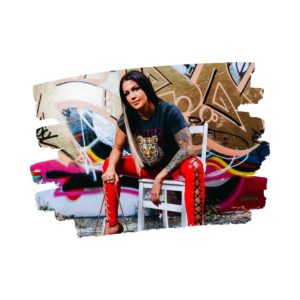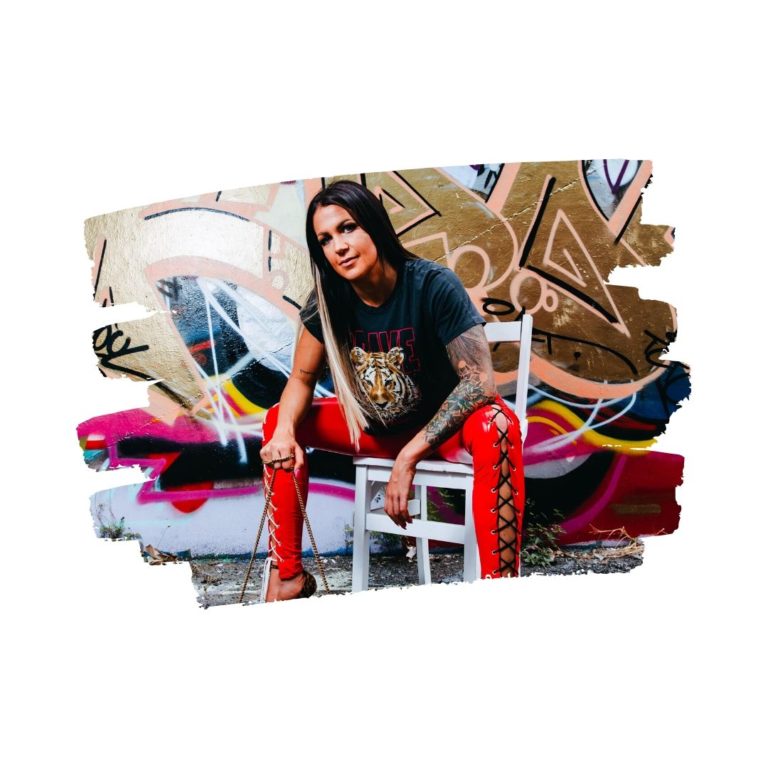 P.S.
Exclusive. Unseen. Unfiltered. Never Before Available for Sale.
You are hellfire magic! 🌟🌟
You have access to a level of power and superflow and truth and knowledge beyond what most peeps even know exist, you can literally look at something, decide it's yours and it happens, fuck, you don't even need to look at it, you can just SEE it and decide it and it's done.
You can click your fingers anytime you want and the world shape shifts around you.
Click your ruby red heels together 'cause hold up, you just changed your mind, and woot, there it goes again.
Being supernatural is part of being you.
But the thing IS –
You still gotta choose it.
Practice it.
Understand it.
And then ACTION it.
Now, finally, for the first time ever, I've created the worlds first comprehensive course for entrepreneurs,
leaders,
the GAME-CHANGING ELITE, who know they were born for MORE than the more they've already created and are ready to live into it,
to do
and access
and activate
exactly.
fucking.
that.
Introducing The Quantum Files babbyyyyyy!
Exclusive. Unseen. Unfiltered. Never Before Available for Sale.
18 days.
Daily video / audio content.
EVERYTHING you need to know to activate the supernatural badass you've been pretending not to be.
My BEST work.
Largely NEVER before taught publicly!
The ONLY place on the internet where you can receive a complete (supernatural level!) education on the 'how' AND the implementation / all encompassing accessing of all that is there for you when you 'go quantum' … and exactly what that means!
This is Not Your Social Media Guru's Quantum 
If you've been wanting to understand what it really means to utilise your God-given supernatural abilities, the unseen parts of you which are part and parcel of being HUMAN, but which most humans for their entire LIFE make 'mystical', 'woo woo', taboo, or simply don't believe in –
and if, like me, you're fascinated with playing with time and space and KNOW there is a way to create, shift, receive, BE, which transcends the physical world –
and if you love learning shit that lights your SOUL on fire with how real and true and WOW you know it is, and which allows you to INSTANTLY shift paradigms to where you're finally flowing with life the way you've your entire life known you could and SHOULD –
and if you love kickass deals in which you receive access to hours and hours and hours and hours and HOURS of exclusive, unseen, unfiltered, and NEVER BEFORE AVAILABLE FOR SALE content on stuff that 99.99%+++++++ of the world doesn't even dare to imagine EXISTS –
and if you're ready to start claiming reality shifts faster than even YOU dreamed possible –
Well!!
CLEARLY THE QUANTUM FILES ARE FOR YOU!
But hurry! This offer is open ONLY for the 5 days!
It's a one time sort of a thang I'm putting together for you.
The Quantum Files.
Exclusive.
Unseen.
Unfiltered.
Previously Unavailable for Sale.
5 days to claim your access.
When the clock hits zero it goes.
It's time to stop pretending not to be the supernatural badass you are baby.
And to blow shit up by pulling it TF down from the other place.
Let's demystify being who and what you've been waiting to be.
And let's do it now.