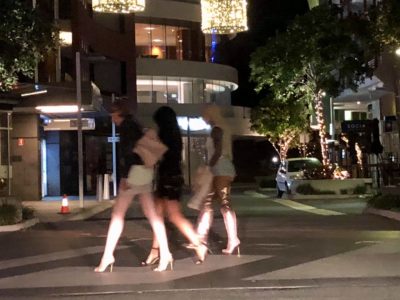 Success Mindset
YOU'RE SHIFTING AWAY FROM BEING A COACH, AND THAT'S WHY THINGS AREN'T WORKING
Maybe the reason your offers aren't quite selling the way you want them to, everything feels OH so slightly uphill (by which I mean most DEFINITELY completely uphill!), and you have a constant and unshakeable sense of dis-ease, is that you've already energetically SHED –
The new you –
And your soul simply hasn't been loud enough in informing your brain of said situation –
And that, coupled with the fact that you already have the neurological pathways for being the OLD you 100% 'down', it's kind of rote, you don't have to think about it, of COURSE you show up like this, sell like that, coach on such and such –
Means that you're continuing, long after the curtains on that act closed, to play a game of business and life that is JUST NOT YOU ANYMORE.
Can I ask you a question?
When you look into the future, I mean WAY into the future, let's say the vision BEYOND your current vision, a place so far away (but yet of course also so close!) that it's totally safe to assume that at THAT magical point you'll have fully sorted out your shit and you'll be BEING who you're fully meant to be –
What are you known for?
What is the work you DO with your clients, your community, the world?
And what is the work you have categorically left behind? Proud to have done, and invested time in! Absolutely you were GOOD at it, in fact great! But no –
It's just not what you were ever going to end up having define you, it was never your REAL ACTUAL THING?
I'll hazard a guess, and I'm sure you know EXACTLY what it's gonna be!
The work that the future you, the empowered you, the IN her power you, the one who has ABSOLUTELY stepped into being all that she was ever meant to be, THAT work?
Is exactly the damn work you're doing right now, isn't it?
Oh, no need to get triggered, I KNOW you're also doing the real work, the deeper work, the SOUL work, the FLOW work, the work you can't not! ESPECIALLY when it's in conversation with your existing clients … your mentor or peers … your own journal … and of COURSE you let that deep true work be part of your MESSAGING – !
But being known for it as your THING?
Standing FULLY for it, and not trying to be seen, heard, paid, with anything that is NOT that thing?
STOPPING to sell or put your energy and emotion (nay, your life!) into a single offer or product or service that is in ANY way not that thing?
Yeah …
Nah!
That hasn't happened yet.
You think about it.
You dive DEEP into it in your inner work.
Possibly you even bemoan it to me, either directly or simply via transmission and that's why I KNOW this message is for so many people right now, not just the several private clients with whom I've in some way already discussed it.
But,
You just don't press play.
You dither.
You dip one toe into the ocean of being THAT you, and then you run screaming out.
So cold!
Too scary!
There might be SHARKS!
Can't do it.
And, you return to what is safe, what is known, what you've PROVEN, over and over again, you're good at selling, at standing for, at being known for, at HELPING people with, the same damn stuff you've always known that, whilst you may well be living for it for right now you CERTAINLY should not be dying for it.
And yet you are.
And yet you continue to choose to do so.
And yet you may well give your ENTIRE life for, if you don't change now.
Don't you see?
EVERYTHING worth having, requires you at some point to be brave enough to walk away from the thing that is NOT that!
This is true with business.
It's true with what you're selling in said business, what you 'know how to' make money with, what people know you for.
It's true with relationships, whether it's getting to where you ONLY have soulmate clients and friends, or also of course with being with the LOVER you know you're meant to be with.
It's true with everything.
Often, we create a life in which we have things 'pretty damn good' …
We're safe.
We know the ropes!
The internal pathway is SET!
And we have a certain level of success, which ALMOST convinces us –
Just keep doing this.
What if you walk away from it and the REAL THING DOESN'T WORK?! What if you find out that actually it's TRUE, and you're NOT good enough to be known for the real thing, have the real thing, BE the real thing?!
What if you end up with NOTHING?!
If you're like 99.99%+ of people, you therefore STAY THE DAMN COURSE with what you've already invested so much into.
Blissfully unaware that the whole point of investing all that time and effort was NOT so that you could then continue to give your LIFE for that stuff, but instead it was to TEACH you stuff, to READY you for the next level of who you are, what you were born for, what you deserve, and what you absolutely GET TO HAVE, if only you'd say yes to it!
Problem is –
You ain't no 99.99% bitch baby, are you? You da 1% within the 1% and you KNOW it!
You don't have the luxury of being unaware, you NEVER have had.
You've always known when it's time to walk away from something.
You've ALWAYS felt the soul nudge.
You've ALWAYS known when, no matter how scary or unavailable or impossible it may seem, something next level and BEYOND is waiting for you, and that.it's.time.
And right now you damn straight KNOW, don't you?
That you're shifting away from being a coach.
That your calling is to head an EMPIRE.
That you came here to be a VISIONARY.
That just through your PRESENCE people will be transformed, changed, want to hang off your every word.
And that as for what you're mean to be SELLING, known for, RECEIVING from?
It's literally –
That.
Your presence.
Your energy.
The power that emanates from your every pore, when you're JUST BEING YOU.
The DEEP soul truths which bubble up, and which you feel an URGENT need to share with the world.
Lemme tell you something about making MONEY –
If you're in any way trying to sell shit, the content or message of which you do NOT feel an URGENT and pressing need to KNOW share with the world –
YOU'RE SELLING THE WRONG SHIT.
You're building a house of cards.
And, worst of all, you're allowing yourself to be KNOWN for something which is not.really.you.
THIS.
Is DEVASTATING.
In the sense that, it means the people who your TRUE message is meant to hit, WILL NEVER KNOW YOU.
Never mind in the sense that, it means YOU have to walk around every damn day knowing that once again you FAILED TO PRESS PLAY.
Failed to live, really, because what is living, if living is without letting our SOUL breathe?
It's nothing.
Nothing very much at all.
And this is why you feel so lost, so low on energy and motivation, so despondent, in a way, although you do a damn good job at smile smile smiling anyway, as you show up for a message that is now stale, and offers which, frankly, you really don't give a shit about.
And, of course, it's why, try as you might to pull out your VERY best trick from WAY down in the bag, it's just.not.working.
THANK GOD FOR THAT!!
Right?!
Thank GOD, for the protective power of your higher self, who knows that ENOUGH IS ENOUGH NOW, and that since you APPARENTLY aren't gonna listen just to the simple knowing TRUTH of your soul, your attention may well be got if the whole damn (WRONG) enterprise just starts to slowly but surely grind to a halt.
Thank goodness!
Because if this didn't happen, there's a VERY good chance you would continue to build the ENTIRELY WRONG LIFE.
For real though!
Want to know something COOL, and awesome, and that you ALREADY KNOW?
It's not as though there is actually some long and mystical road ahead, to become the real you, and be known for that.
There is in fact NOTHING you need to do, and you are ALREADY CREDIBLE AND WORTHY. (Or else, you wouldn't see and feel it inside of you).
And as far as it being 'way away in the future', that's also bullshit!
It may be the vision beyond the vision, and it feels 'safer' to imagine that it's way away, in a magical place for a tomorrow well beyond tomorrow, and so therefore you don't need to worry yourself about it, but ACTUALLY –
Actually –
It's right here now.
Just waiting for you.
As it's always been.
And as it will continue to patiently do.
Softly calling
Softly asking
Patiently wondering
Will you say yes?
Here is what it comes down to gorgeous, and it's VERY simple –
You can continue to push shit up a hill to try and succeed at the wrong fucking life –
Or you can let finally GO. Say yes to what's inside of you. Stop trying so desperately to keep yourself covered in the mask and skin of yesterday.
And let us see your damn soul.
Remember …
Life is Now. Press Play.
Kat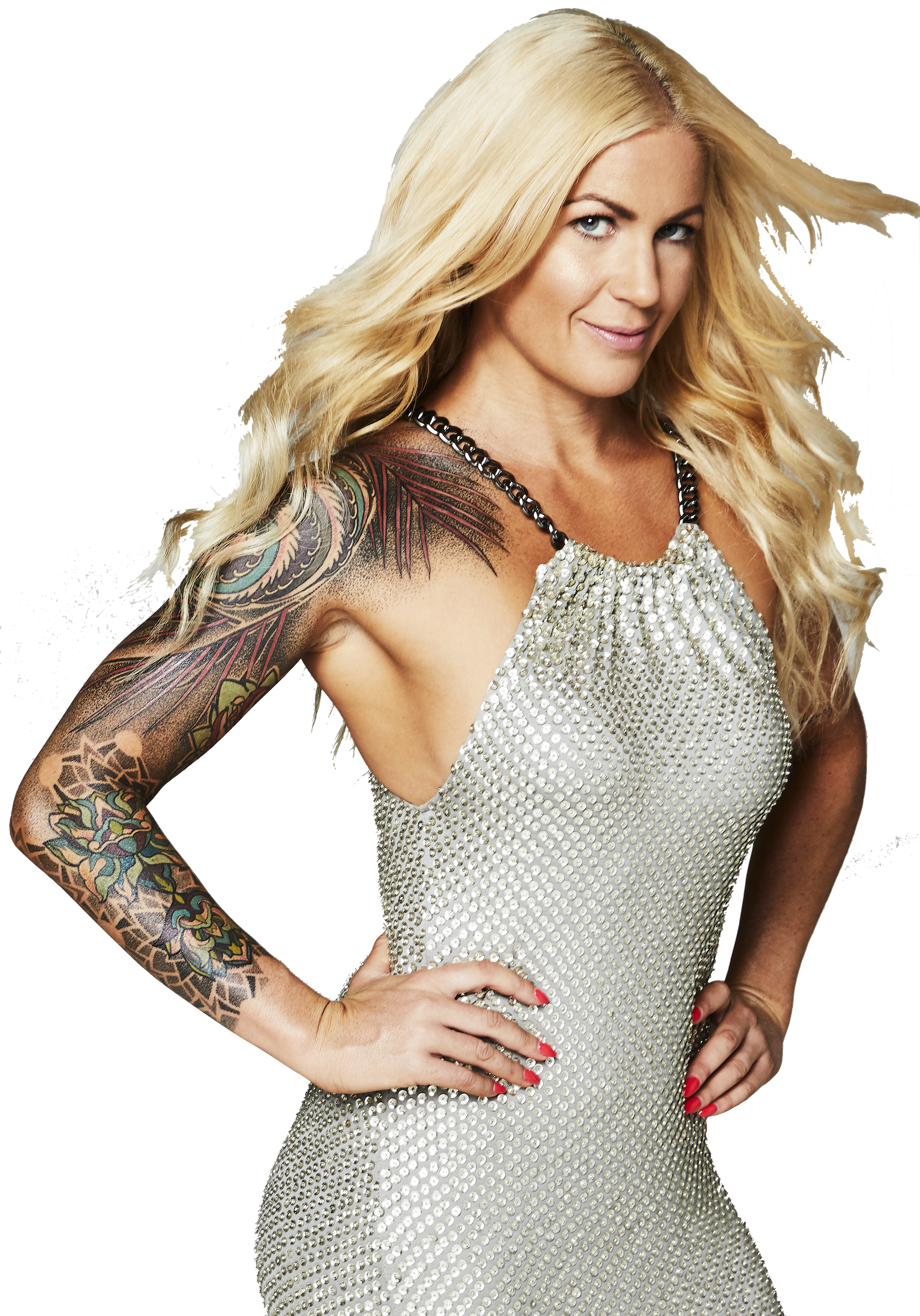 PS
RICH FROM YOUR SOUL WORK
It's time to acknowledge, own, and step up to the fact that you didn't COME here to be a coach –
Teach people the surface stuff around business, or body, or love, or live –
Live and die for that –
And ONLY that.
YES, coaching is in your blood, you're the sort of person who can't NOT mentor people, guide them, impart deep wisdom and soul truth from your heart to theirs!
Not to mention that people have always been and WILL always be drawn to just your PRESENCE, wanting to pay to be around you, and hang off your every word! So it's not as like you could avoid being a guide even if you tried …
We know this.
And yet –
And yet –
AND YET – !
YOU WERE NOT BORN TO JUST BE A COACH AND THEN DEAD!
We know THIS.
In fact, there's something about even that word … as far as a LABEL … which just makes you … well.
Shrink.
Flat out, when you think of yourself as a COACH you feel annoyed. Frustrated. NOT expanded. Resentful. At who? Probably your own self I guess, since you're the one who created this! And most telling of all perhaps –
You feel SAD.
This is not how it was meant to be, and …
It hurts.
It's contractive.
It's actually fucking BULLSHIT, is the truth of the matter, when you KNOW you came here to LEAD A DAMN EMPIRE, but even THAT isn't quite right, is it?
The truth BEYOND the truth is that you didn't come here to lead ANYTHING –
To coach ANYBODY –
Or in fact to DO anything! Even though yes of course you ALWAYS WILL DO ALL THOSE THINGS!
What you CAME here to do –
What you were BORN to do –
What you bloody well BETTER do, or you'll go MAD from not doing it – !
Is you came here to JUST.BE.YOU.
And people SHOULD just pay you for that!
In fact it's bullshit that they don't! Well, in fact they already DO, some of 'em, the ones who you've let SEE YOUR TRUE SOUL and understand that you just SHARING what's in that soul, through your words, your speaking, your art, sure, but predominantly just through your BEING, the ones who have seen that HAPPILY pay for it!
They pay just to be in your presence, and they ALWAYS WILL because it's THAT damn powerful and transformative.
They might call you their mentor, their coach, their guide …
They might talk of you as being a badass, a healer, a leader, a POWERHOUSE …
But really it's just –
You.
Something about you.
That they can't look away from.
That they have to be around.
That they want to soak UP.
When this happens, and for those who have seen it, answer me THIS –
ARE YOU OR ARE YOU NOT JUST BEING FULLY IN TRUE DEEP HONOURING OF YOUR SOUL WORK?!
Yes. You are.
And perhaps it's that, with certain people, or existing clients, let's say, or in certain moments, you've simply allowed yourself to feel fully safe to just and ONLY be.
You're not trying to make money in that moment …
You're not worried about what the right thing to say or do or sell is, to get attention or to grow your business or to get paid …
You have NO AGENDA and you're just connected to your truth.
Which brings me to the main point I came here today to make:
What if you had no agenda and you were just connected to your truth?
And what if that were always the case?
And WHAT if –
You knew you could also be rich beyond measure –
Impact the WORLD –
And be KNOWN in the exact way you dream of and know you must be –
JUST.
FOR.
LETTING WHAT'S IN YOU –
What's REALLY in you –
Out.
Well –
Then what?
Well, maybe this 🙂
Introducing!!!
RICH FOR YOUR SOUL WORK
11 Days with Katrina Ruth to Connect Back to Your Core, Drop ALL Agenda and Strategy, and Realise That Your Pathway to RICH, SEEN, KNOWN is and Always HAS Been to Just.Be.You.
Did you feel that? The RELEASE, the breath that just got expelled from me as I wrote that line? The KNOWINGNESS that this is what it's always been about and only CAN be?
Enough is enough already!
ENOUGH with trying to make MONEY doing shit that is a SURFACE version, a SHADOW reflection of the real.fucking.thing!
And enough –
Enough with being a surface version, a shadow reflection of the real fucking YOU.
And enough.
Enough.
Quite simply.
With doing ANYTHING other than living the entire life that you've ALWAYS known you were born for.
Creator and leader of an empire, of COURSE.
Self-made multi-millionaire and beyond, DUH.
Mentor and healer and guide to the 1% within the 1%, NO DOUBT!
But most of all –
And where it all can ONLY start and end from –
Just.
Being.
You.
Letting the presence OF you shine forth so strongly that people can't help but be drawn to it, like moths to a flame, your glow SO damn effervescent that it's impossible for them NOT to gather around.
This is where we drop ALL idea of strategy, of 'how', of what to do or the right way to do it, of MARKETING or SELLING or ADVERTISING 'musts', where we let go of the ideas of the entire fucking INDUSTRY in fact, and acknowledge what we've always known which is that it WORKS WHEN WE ARE JUST BEING WHO WE REALLY ARE!
The magical crazy unicorn version who lights up the world with just her ESSENCE!
The one who breaks all of the rules!
The one who can't NOT!
The one who they would follow to the ends of the earth even if not a single social media platform or way of showing up on it existed!
The one who has ALWAYS had the ability to influence, to lead, to transform, to SHAKE PEOPLE UP FROM THE INSIDE OUT and compel them to be all that THEY are.
It's YOU baby.
It's ALWAYS been you, and only you.
Stop adding shit to it.
Stop trying to trick it up.
Stop getting so FANCY.
And instead –
Let's strip you back.
Let's get you RAW and unFILTERED and NAKED.
Let's break ALL the rules, and turn the whole damn internet on its head, never mind just the industry!
And let's FINALLY GET YOU to where you always knew it would end up –
Rich for Your Soul Work.
That's all.
That's all it's ever been.
And from here on out?
That's all it's ever going to be.
Yes?
Fucking YES.
Rich For Your Soul Work starts Friday November 16.
It's 11 Days with Me, Katrina Ruth, to Connect Back to Your Core, Drop ALL Agenda and Strategy, and Realise That Your Pathway to RICH, SEEN, KNOWN is and Always HAS Been to Just.Be.You.
I have no idea yet exactly what we will be doing in that 11 days.
I may or may not even add it onto the sales page (when I bother making one!).
But I do know this –
It's the most crazy cheap thing I've put out there in a LONG while.
My logical mind is telling me to MINIMUM 5x that.
But, I'm doing what I can't not. Following soul guidance. As I always do, in the end! And that's a big part of 'how' I ended up here.
I know this as well:
I want to empower you to do the same.
To create the business but beyond that the LIFE and the being of YOU you've always known it's meant to be about.
And that shit? There ain't no rules for THAT.
So, we will be tearing down a LOT of stuff …
SLASHING our way through beliefs, and structures, and systems, and things you perhaps have put a HELLA lot of time and effort into! Things which were only part of the picture for you to grow and LEARN from them, and then come back to YOU!
And we will be building –
With IMPOSSIBLE SPEED –
And from ABSOLUTE superflow –
The thing that has been inside of you the whole time.
The thing which is you letting your FULL effervescence light up the WORLD.
And which results autofuckingmatically in you getting paid!
There will be daily DEEP dive content for you.
Live trainings and smackdowns.
Soul shaking truths, shifts, wake up calls which you've been waiting for now, looking for, NEEDING, for a while!
Not to mention me by your side the whole way through, shining MY damn light in your face as I, just through who I am and what I will allow THROUGH for you, REMIND YOU WHO YOU FUCKING ARE!
I could say more.
I could write out a bunch of stuff.
But really, I think that's enough, don't you?! You already knew the moment you saw the title 😉
So, let's do this work beautiful. Let's rip the damn bandaid. And let's get you RICH FOR YOUR SOUL WORK.
The way it was always meant to be.
Regular sign up, ridiculously and possibly shockingly cheap THE WAY MY SOUL TOLD ME, here: https://zw144.infusionsoft.com/app/orderForms/Rich-For-Your-Soul-Work
VIP, also ridiculously priced, in fact the lowest VIP anything I have ever done, here!: https://zw144.infusionsoft.com/app/orderForms/Rich-For-Your-Soul-Work-VIP
As a VIP you get my entire BORN TO BE A QUEEN –
(5 Weeks of Soul & Cellular Shifting, to Help You Release the Story of Struggle and 'Should', Quit Marketing Like One of the MASSES When You're Supposed to be the Top, and Fully Own the Leader & Queen Power You KNOW You Have)
– program FREE – that's a $497 course, and yep you're paying LESS THAN HALF THAT to be a VIP in Rich For Your Soul Work!!
AND as a VIP you get to join me in a LIVE VIP only hotseat call, in which I'll be sharing with you exactly what my and my team's business, empire, MONEY-makin' direction for 2018 is, and my personal 'behind the scenes' on how I have made the shift from 'just coach' to just KATRINA FUCKING RUTH, and ever dropping further into that.
You'll also receive VIP ONLY group hotseat time to ask me anything and have me kick your ass personally! I know!! It's VERY wtf, for this price. It's VERY fun to do 🙂 🙂 🙂
Sign up today and get INSTANT access to the Facebook group, and DAILY pre-work prompts and downloads as well as conversation and ASSKICKERY, yes a full week before we begin!
That's all.
I love you.
I'm SO glad to be able to serve you doing MY soul work.
And I can't fucking wait to remind you of who you always were, and then?
Kick your beautiful butt to watch you become it 🙂
PS
Expansion.
10 Days of Live Soul Transmissions, to Help You Find and Follow the Messages Within
Day 1) Trust
Day 2) Certainty
Day 3) Self-Belief
Day 4) Empire Creation
Day 5) Your Deepest Message
Day 6) Following Soul Guidance in All Areas
Day 7) Faith vs Fear
Day 8) Accessing Flow, and Superflow
Day 9) Expanding Time
Day 10) Expanding Money
Every day will be a LIVE soul led transmission.
This will take place on Facebook video, held at a variety of times in order to account for varying time zones, and scheduled only once we have begun. Our daily soul transmissions will be guided from MY higher self and directed from and for YOURS, to help you find and FOLLOW the messages within. The messages of your spirit, your consciousness, of the who you've always been and yet have managed quite well to cover up a lot of the time.
This is about stripping away –
And getting back to the CORE.
We'll dive day by day into the above mentioned areas –
And you'll receive all content and bonuses to keep for life.
There will be daily spirit prompts which you'll receive after each training.
And plenty of time opportunity connect with me throughout, receive transmissions direct to YOUR questions, and absorb more even than what comes through on the trainings, via the energy we'll create in this collective!
It's very rare for me to know in advance exactly what is coming through day to day.
I certainly don't have the details of each day's content. But I know that these areas have been on my heart to talk about, in particular around belief, around certainty, around living from FAITH.
We know that exactly what is meant to come through for you WILL, and then some. And that if you intend and allow for it to, it will change, most likely before we even begin, due to your energetic commitment, the direction of your LIFE!
Meaning: direct it back to absolute soul alignment.
*** NEVER Seen Before Bonus! ***
As part of this, I've been guided to offer a NEVER before seen bonus … one I feel super vulnerable about sharing!
It's the exact journaling I did to allow the download of THIS offer through. How I allowed the idea to bubble up. You'll see my doubt, uncertainty, annoyance. You'll see what I discarded. How I went through the layers. And how I KNEW, this was the one.
I'll ALSO add in copies (screenshots) of my conversation with my COO Ash, where I was talking through the idea and allowing it to come to life.
I want to show you the exact Idea to Launch process!
This bonus alone is EASILY worth the cost of this program, particularly when you hear the mindset side of it, in terms of STAYING THE COURSE and refusing to back away from my self until the idea showed up!
I refuse not to create!!
AND, when you register for EXPANSION today (and how could you not?!) you'll also receive early access to the Pre-Work. This is ALSO never seen before, and brand new just for you – and it's a guided meditation on remembrance, to help you connect back to deepest self and the most certain truth of your destiny, before we even begin.
Perfect priming, for when we expand RAPIDLY into all that is coming through in this work!
Of course I could now go on and on here, about what I could or should have charged for this, and what it's actually going to be …
Or about all my accomplishments on line and off, with money, with purpose, with passion, with flow …
I think you know all this anyway. Even if you just me! Your soul feels what matters. And that's ALL that matters.
But I will say this:
You've always known it's supposed to be about ALL that is inside of you. That it's meant to COME from a place of purpose, passion, and SUPER super flow. And that if you just.freaking.trusted, and showed up FULLY from that place, you'd be living in a different reality already.
THE ONE INSIDE OF YOU.
If that's true for you right now, then LET'S GO CREATE THAT REALITY.
Right now
Press play for regular, (super fuck yes!!) upfront or payment plan
OR
Press play like a VIP, and receive the full course, plus 10 days direct photos or screenshots of my ACTUAL personal journaling, so you can see how I create and expand my life, PLUS a VIP only follow-on live Hotseat, where you'll receive a personal transmission just for you, if you'd like one! Payment plan also available.
>>> https://thekatrinaruthshow.com/expansion
We start Monday 17 December, US time!