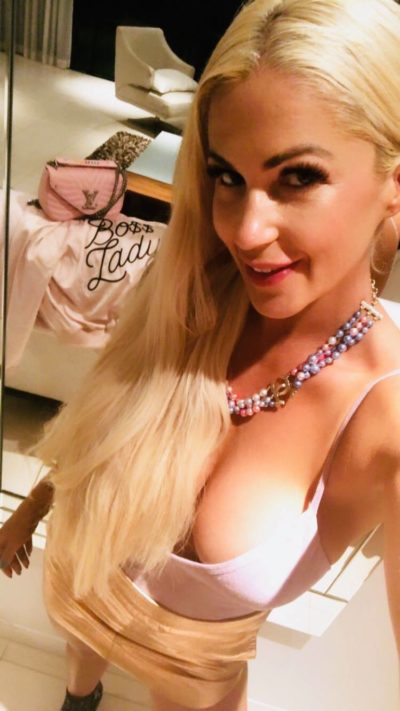 Purpose
IT'S TIME TO TAKE A STAND FOR WHO AND WHAT YOU ARE
Be honest now, and come –
The you who puts herself first, from a place of alignment and integrity and truth, and who allows herself to expect and create ONLY her fullest potential, what would she have to say about the situation of your life as it currently stands?
Would she nod her head happily, at how boldly, how audaciously, you've insisted on allowing in ONLY the truest desires of your soul, never questioning your worth, simply knowing that if it's shown to you then you ARE indeed worthy – ?
Or would she sigh heavily, at how you've repeatedly made choices which show that you put doubt, fear, guilt, shame, blame, a need to pay penance or with a tight fist try to control, ahead of truth?
You do know, yes, that you can ONLY fail at attempting to prove yourself to others?
Your efforts to show them that you're a good person –
A worthy person –
To be in some way VALIDATED by them, and have their approval –
Can ONLY fail.
Just as your efforts to try to control, to fix, to save, can lead nowhere good.
You can spend all of your days –
And attempt all of the ways –
But if right now you are bound by the need to PROVE yourself, or to in ANY way control or fix or save, then guess what?
No matter what you do
And for how long
How much you sacrifice
Or to which lengths you go
You will CONTINUE to feel you've not done enough, are NOT enough, and that you STILL don't have control, with nothing really fixed or saved either!
Living from FEAR and DOUBT can ONLY lead to more of the same!
Just as living from alignment, and truth, and following the path of flow and what lights you up can ONLY lead to more of the same.
We're talking simple mathematics here 
You know all of this already in your heart, in your soul, there's NO denying it, so I suppose the question is –
Why?
Why do you continue to give your life to the desperate and hopeless quest of being anything other than simply what you ARE, and expecting anything less than ALL that your soul craves?
Why can't you let go?
Why do you feel you can't move forward?
Why do you feel you're not ALLOWED, to simply HAVE what you long for, rather than to somehow have to FORCE it into being, from a place where it never actually was, or could be?
The way it's supposed to work is simple –
It shows up when you allow your desire to become an obsession, when you fully BELIEVE, when you make SPACE, and when you expect.
It was never –
'It shows up when you force something that is not it to somehow become it'.
lol.
Look around –
Look at the business you're creating.
Look at the life you're creating.
Look at your relationships.
Look at how you're honouring your body, or not.
Look at how you're honouring your SOUL, or not.
And ask –
Where am I expecting something that is NOT flow to somehow magically become flow?
Where am I being flat out UNFAIR, unreasonable, ridiculous – and not in a good way?
Where am I FLAT OUT DELUDING MYSELF?
And what would this area of my life feel like if it were simply WORKING?
Hint:
The way it would feel if it were simply working is the exact way it needs to feel in order to GET it working!
It's not – it feels like shit it feels like pain it feels like trauma but if I stay the course long enough it will turn to flow!
Thinking otherwise is STUPID. A fools game, and one you could very easily give your life for if you're not careful. One you may already be giving your life for!
This means –
The programs or courses or teaching you're putting out there that does ANYTHING other than expand and light you up and make you feel FUCK yes excited, CERTAIN you are doing what you were born for?
They get to go.
The relationships you're in where it seems as though you continually and exhaustingly need to prove yourself, or want to be approved of or validated, or feel a panic-y need to control things?
They are never gonna flow. ALL of 'em, the business ones as well as the personal.
The shit you're trying to force yourself to do because you think that you should, that it would make you 'good', that if you REALLY REALLY tried surely you COULD?
Can it.
And burn the can while you're at it.
Forthwith.
The stuff you're doing to grow your business – 
The shit you do to get seen – 
The way you're trying to market or sell – 
The way you're trying to 'win' love, or approval, or have your self-worth signed off on by somebody else – 
The way you make deals with the devil, about how you will eat, or parent, or God damn breathe – !
NONE of it which feels like your SOUL is being sucked from you and that you are so DESPERATELY trying to 'earn' a result will EVER –
Turn to flow.
That's not how it worked.
That's not how it ever worked.
In the end, once you remove the drama, the emotion, the fear, the panic, the story –
EVERYTHING is black and white.
It's either working, it's magic, it's expansive, you can't not – !
Or it's a self-imposed noose around your neck.
And you can tell yourself the VERY bestest stories in the world about why you have to have this noose, just this one, oh it's not so bad, it doesn't hurt THAT much, it's not TOO heavy, no really – !
But it's STILL A FUCKING NOOSE AROUND YOUR NECK.
And that's not how it's meant to feel.
Not a little bit.
And not at all.
If you want to live a life of purpose, and passion, and flow, and have it ALL on your terms, where you ONLY feel expanded, and you are SO damn happy and fulfiled, YOU CAN HAVE THAT.
But how it will happen?
How you will 'call it in'?
How you'll CREATE it?
Well, it's pretty bloody obvious, wouldn't you say?
You'll create it by following the pathway of purpose
Of passion
Of flow
Insisting NOW on having it all on your terms
Saying yes ONLY to situations and exchanges of energy which expand you
And having each moment NOW be one of happiness, fulilment, and love
The way you get to where you have everything you dream of –
Is to start saying yes only to the things you dream of.
Be honest about energy.
Be honest about emotion.
Be honest about the NOT seen bits.
And for the love of God, stop doing shit you don't really wanna do, in a way that does not serve you or light you up, and with people who do not make you BUZZ, in the hopes that somehow you'll earn your reward from that.
The reward has been there the whole time, and the reward is available right now, hinged on this:
Take a stand for who and what you are, and for ALL that that true you desires and requires, from the physical to the energetic and everything in between, and then?
Become it.
Don't forget –
Life is Now. Press Play.
Kat x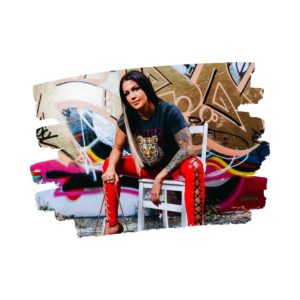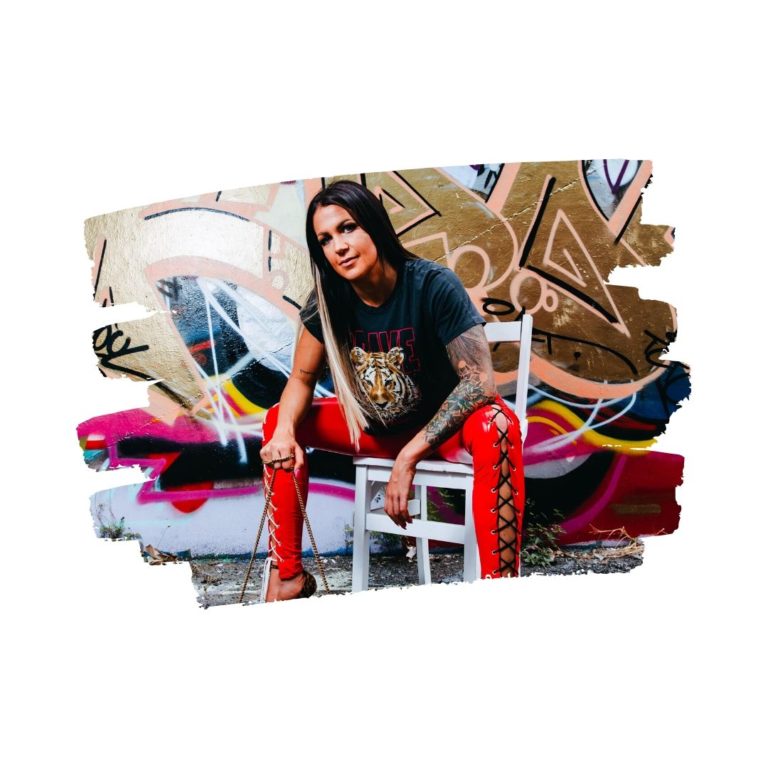 P.S.
Exclusive. Unseen. Unfiltered. Never Before Available for Sale.
You are hellfire magic! 🌟🌟
You have access to a level of power and superflow and truth and knowledge beyond what most peeps even know exist, you can literally look at something, decide it's yours and it happens, fuck, you don't even need to look at it, you can just SEE it and decide it and it's done.
You can click your fingers anytime you want and the world shape shifts around you.
Click your ruby red heels together 'cause hold up, you just changed your mind, and woot, there it goes again.
Being supernatural is part of being you.
But the thing IS –
You still gotta choose it.
Practice it.
Understand it.
And then ACTION it.
Now, finally, for the first time ever, I've created the worlds first comprehensive course for entrepreneurs,
leaders,
the GAME-CHANGING ELITE, who know they were born for MORE than the more they've already created and are ready to live into it,
to do
and access
and activate
exactly.
fucking.
that.
Introducing The Quantum Files babbyyyyyy!
Exclusive. Unseen. Unfiltered. Never Before Available for Sale.
18 days.
Daily video / audio content.
EVERYTHING you need to know to activate the supernatural badass you've been pretending not to be.
My BEST work.
Largely NEVER before taught publicly!
The ONLY place on the internet where you can receive a complete (supernatural level!) education on the 'how' AND the implementation / all encompassing accessing of all that is there for you when you 'go quantum' … and exactly what that means!
This is Not Your Social Media Guru's Quantum 
If you've been wanting to understand what it really means to utilise your God-given supernatural abilities, the unseen parts of you which are part and parcel of being HUMAN, but which most humans for their entire LIFE make 'mystical', 'woo woo', taboo, or simply don't believe in –
and if, like me, you're fascinated with playing with time and space and KNOW there is a way to create, shift, receive, BE, which transcends the physical world –
and if you love learning shit that lights your SOUL on fire with how real and true and WOW you know it is, and which allows you to INSTANTLY shift paradigms to where you're finally flowing with life the way you've your entire life known you could and SHOULD –
and if you love kickass deals in which you receive access to hours and hours and hours and hours and HOURS of exclusive, unseen, unfiltered, and NEVER BEFORE AVAILABLE FOR SALE content on stuff that 99.99%+++++++ of the world doesn't even dare to imagine EXISTS –
and if you're ready to start claiming reality shifts faster than even YOU dreamed possible –
Well!!
CLEARLY THE QUANTUM FILES ARE FOR YOU!
But hurry! This offer is open ONLY for the 5 days!
It's a one time sort of a thang I'm putting together for you.
The Quantum Files.
Exclusive.
Unseen.
Unfiltered.
Previously Unavailable for Sale.
5 days to claim your access.
When the clock hits zero it goes.
It's time to stop pretending not to be the supernatural badass you are baby.
And to blow shit up by pulling it TF down from the other place.
Let's demystify being who and what you've been waiting to be.
And let's do it now.