I stopped to get a coffee. I parked in a clearway without realising it; went in for 15 minutes and felt oh so good about myself for getting a productive head start to my day. They towed my car, and – almost as annoyingly – my post workout protein shake and food along with it. I had places to go, people to see, meetings to attend. It wasn't going to happen. I surrendered. I cancelled my appointments, went for a great workout, bought a Horleys protein shake (gasp!) and then slowly made my way to the compound via tram. Now I'm having coffee and writing and suddenly the day seems full of promise, just because it can be.
It must be my week, because a few days ago I was 10 minutes off (on foot) from an important personal consultation when the skies opened. People were panicking, umbrellas were being shoved into others' eyes (mine!), tram stops were practically pyramids of people. I started running down Collins street, backpack bouncing. And then I surrendered. There's something incredibly freeing about walking at a normal pace in the pelting rain while everyone around you sighs and grumps and rushes.
I wanted to go to a 6pm Bikram class, but my last consult went over time and then I got distracted on my laptop. I could have, normally would have, flown out the door in a tizzy and arrived feeling anxious but I surrendered. I took my time finishing my day, left the office and got in the car. The skies hadn't shut since earlier that day and it took me 50 minutes to drive from South Melbourne to Spencer street station (about 3 kilometres). It looked like I was going to be in traffic for at least another hour to get to my house. So I surrendered.
I pulled over on Collins street and went and sat in the Fitness First sauna until 8pm, for nearly an hour. I came out calm, refreshed, half asleep and quite proud of myself for snazzily averting road rage. I got in the car and the lights were down, the rain was still pelting, police were directing traffic and Elizabeth street was closed, meaning you couldn't get through the CBD anywhere.
I put on the classical music station (103.5FM) and surrendered.
I had to go into my office on Anzac Day to do some filming. I stopped for a coffee first in the still pelting rain, and managed to make the mistake of trying to get from the city to Sth Melb in the midst of the Anzac Day parade. It took me 50 minutes instead of 5.
I wanted to scream, sigh, roll my eyes, tense up my whole body and normally I would. I decided to surrender.
Normally, I fight. I push against whatever I consider unjust or unacceptable. I fight to live life on my terms, to lose the final few kilos, to get the exciting new project (and 6 others!) off the ground within days of conceiving of it, no matter what the cost. I fight to make sure I can have my workout time, eat my organic food, do the requisite me or down time items, keep up with an occasional social life, keep the house clean, and the lists ticked off in full.
Yesterday, today, and already for tomorrow, I have deleted my entire list(s). I'm flying free. I'm going to have to figure out all by myself what is important.
I'm surrendering. I'm sitting in a great cafe near the car compound, a cafe I haven't been to for years, having a brilliant long macchiato. I'm going to go to yoga and then work on whatever I then decide is important, or perhaps nothing. Tomorrow, we'll see.
I've surrendered.
Don't forget –
Life is Now. Press Play.
Kat x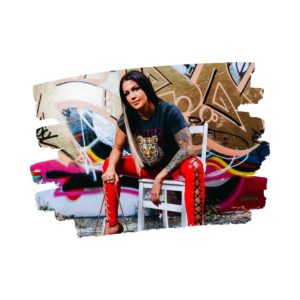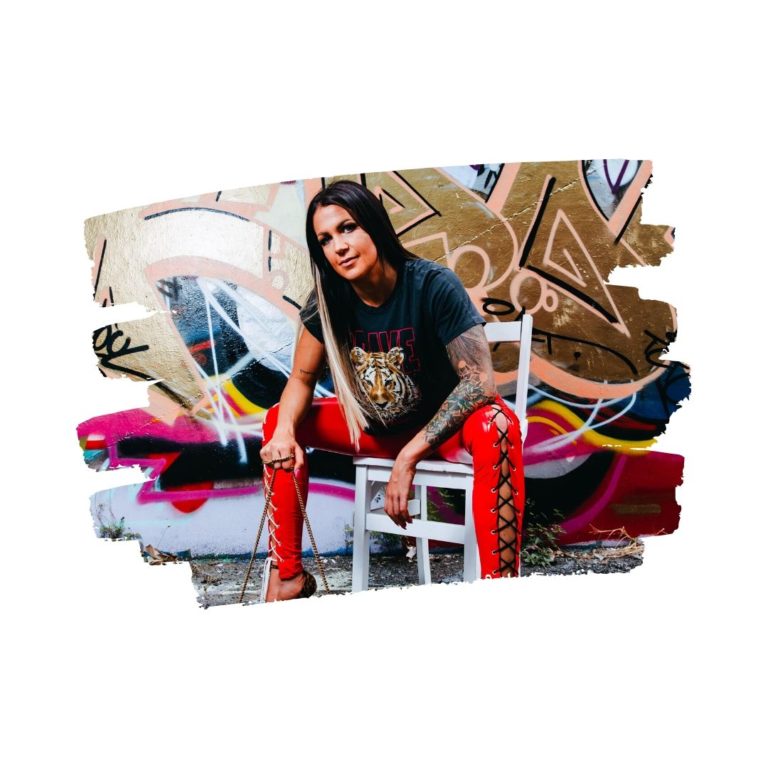 P.S.
Exclusive. Unseen. Unfiltered. Never Before Available for Sale.
You are hellfire magic! 🌟🌟
You have access to a level of power and superflow and truth and knowledge beyond what most peeps even know exist, you can literally look at something, decide it's yours and it happens, fuck, you don't even need to look at it, you can just SEE it and decide it and it's done.
You can click your fingers anytime you want and the world shape shifts around you.
Click your ruby red heels together 'cause hold up, you just changed your mind, and woot, there it goes again.
Being supernatural is part of being you.
But the thing IS –
You still gotta choose it.
Practice it.
Understand it.
And then ACTION it.
Now, finally, for the first time ever, I've created the worlds first comprehensive course for entrepreneurs,
leaders,
the GAME-CHANGING ELITE, who know they were born for MORE than the more they've already created and are ready to live into it,
to do
and access
and activate
exactly.
fucking.
that.
Introducing The Quantum Files babbyyyyyy!
Exclusive. Unseen. Unfiltered. Never Before Available for Sale.
18 days.
Daily video / audio content.
EVERYTHING you need to know to activate the supernatural badass you've been pretending not to be.
My BEST work.
Largely NEVER before taught publicly!
The ONLY place on the internet where you can receive a complete (supernatural level!) education on the 'how' AND the implementation / all encompassing accessing of all that is there for you when you 'go quantum' … and exactly what that means!
This is Not Your Social Media Guru's Quantum 
If you've been wanting to understand what it really means to utilise your God-given supernatural abilities, the unseen parts of you which are part and parcel of being HUMAN, but which most humans for their entire LIFE make 'mystical', 'woo woo', taboo, or simply don't believe in –
and if, like me, you're fascinated with playing with time and space and KNOW there is a way to create, shift, receive, BE, which transcends the physical world –
and if you love learning shit that lights your SOUL on fire with how real and true and WOW you know it is, and which allows you to INSTANTLY shift paradigms to where you're finally flowing with life the way you've your entire life known you could and SHOULD –
and if you love kickass deals in which you receive access to hours and hours and hours and hours and HOURS of exclusive, unseen, unfiltered, and NEVER BEFORE AVAILABLE FOR SALE content on stuff that 99.99%+++++++ of the world doesn't even dare to imagine EXISTS –
and if you're ready to start claiming reality shifts faster than even YOU dreamed possible –
Well!!
CLEARLY THE QUANTUM FILES ARE FOR YOU!
But hurry! This offer is open ONLY for the 5 days!
It's a one time sort of a thang I'm putting together for you.
The Quantum Files.
Exclusive.
Unseen.
Unfiltered.
Previously Unavailable for Sale.
5 days to claim your access.
When the clock hits zero it goes.
It's time to stop pretending not to be the supernatural badass you are baby.
And to blow shit up by pulling it TF down from the other place.
Let's demystify being who and what you've been waiting to be.
And let's do it now.