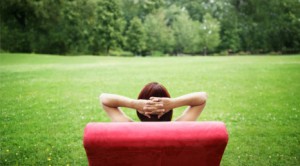 Do you ever wonder how much simpler your life would be if you weren't surrounded and consumed by so much stuff? If you didn't have to worry about keeping up with the latest music, TV shows, skin-care wonders, fitness trends fashion fads, even – god forbid – blogs and websites?
Who knows – you just might have time to exercise daily, eat simple whole foods, and relax and enjoy life once in a while. I don't know if this is what the folks over at The Story Of Stuff had in mind when they compiled this very entertaining and thought-provoking clip, but I'd definitely say it's worth 20 minutes of your time to check it out. It really is quite amazing (and scary) just how far our passion for more has taken us.
Don't forget –
Life is Now. Press Play.
Kat x

P.S.
Ready to let it be SO freakin' simple to go all in on the business and life you were born for?
I am SO beyond beyond BEYOND excited to announce –
The Rebel Millionaire Coaching Certification is here!
#omg
#yes
#forreal!
I tore down my old brand The Rich Chick Coaching Certification.
I loved that creation, as I love them all, but it had to die and it is what it is. Sometimes you gotta kill your art to unleash the next raw bloody layer.
And this?
Is exactly that.
For the ones who will die for what they were born for, or else know they never lived at all.
The Rebel Millionaire Coaching Certification:
Screw The Rules. Unleash Your Madness Onto the World. Get Paid Like a Mofo to Be Fully You.
P.P.S.
40% Off Scholarship Offer to Kat's Current Community ON NOW! Expires Once This Intake Fills, and the Rebel Millionaire Coaching Certification is Open to the Public!