News
Conventional Nutrition Is Making You Unhappy, Unhealthy, and Overweight!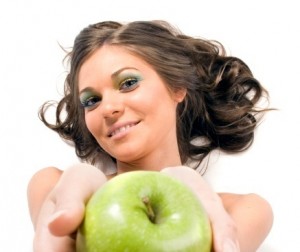 I just finished a meeting with a potential client. She was looking for a Personal Trainer to help her shed those last few pounds for an upcoming event. It was her brother's wedding and she was to be a bridesmaid. As you can imagine, she was pretty determined to look incredible in front of her family and family friends.
These days I don't often take on new clients, but something about this girl made me think twice. She stood out because, unlike many potential clients, she was already doing 'all the right things' and yet still not losing weight. Daily exercise. Both weights and cardio. Time to herself. Eating extremely well – plenty of fresh fruits and vegetables, and a carefully low intake of fat. In fact, pretty much 'textbook perfect'.
I couldn't help it. I couldn't bring myself to just refer her to another Personal Trainer, or send her on her way. I had to ask –

"What if everything you know about nutrition is wrong?"
"What do you mean?", she asked.
Well long story short, she couldn't shut me up for a good hour or so. In this article, the first of my New Nutrition article series, I'm going to share with you what I told her.
And I'm not going to pull any punches. In fact, I might even scare you a little. But better to be controversial yet help people, then go with the flow and wonder why no one remembers what you have to say because it's just so much more fluff and doesn't really work anyway. That's my two cents worth!
So here goes.

When it comes to nutrition and what's best for your body, there is an extremely high likelihood certainty, that everything you know is wrong.
Yes, everything.
In fact, not only will conventional nutritional advice NOT help you achieve your Body Incredible, it is quite likely to make you fatter, sicker and unhappier.
Let's take a look at the traditional approach to nutrition, and then compare it with the more controversial, from now on known as 'New Nutrition'.
Traditional Nutrition
Follows the 'energy in' versus 'energy out' principle. Which is that in order to lose weight you must burn more energy than you consume. Makes sense, doesn't it? At least that's what you'd think ..
Teaches you to count calories or kilojoules as a means of tracking your energy in. You can then compare the calories/kilojoules consumed to the amount of exercise you have performed, and work out whether you have created a calorie deficit and thus lost weight on a given day. Sounds pretty good – at least for now ..
Preaches the low-fat, low-calorie message as the ONLY path to weight loss and health
Puts a strong focus on consuming plenty of fresh fruits, salads, vegetables and fibrous foods such as whole grains
Strongly encourages you to graze throughout the day in order to optimise your Basal Metabolic Rate
The thing with traditional nutrition is that it all makes a whole lot of good sense. Fresh food? Check. Low on fat? Sounds smart. Burn more than you put in? Well that sure seems like a good idea.
Here's where it gets interesting.
Your body is not a machine. Simple mathematics just doesn't apply to an intricate structure such as yourself. You can't just count energy units, or restrict fat, or even eat great quantities of fresh, 'healthy' foods and expect to feel and look amazing, without considering:
The role of your hormones in controlling your health and weight
The effects of your sleep-wake cycles on your metabolism and energy
How the changing seasons can control your ability to burn or store fat
That stress can make you sick, unhappy and overweight regardless of what you eat, and that traditional nutrition could in fact be contributing to this stress
And that's just the start of it.
So What Does New Nutrition Teach?
That a healthy and balanced hormonal system will optimise energy and health and ensure you reach and maintain your ideal body weight – regardless of energy consumed or burnt
That true traditional nutritional wisdom is based in part on seasonal eating, and that from an evolutionary point of view we wouldn't have been able to eat fresh fruit, vegetables and grains all year round, so why do it now?
That eating fat and even cholesterol is vital for hormone function, brain function, optimal digestion and energy and even for burning fat
That over-indulgence of carbohydrates creates a vicious cycle whereby your body continually releases insulin, a fat-storing hormone that can also lead to diabetes, obesity and heart disease
That sleep and rest alone, if neglected, could cause your body to become unwell and flabby regardless of what you eat or how much exercise you do.
Have I got you interested? Or at least listening?
If this is the first time you've considered the New Nutrition approach, then you might feel a little taken aback. Skeptical. Maybe even appalled.
Don't worry. I'm not going to ask you to 'just believe'. Particularly if you are new to my blog and have no idea why you should trust me. This article is just the beginning. But I hope I've spiked your appetite for more. Because when it comes to creating a body that not only looks but also functions and feels truly incredible, the tired and tried methods just ain't working. Are they? I'm betting that for some of you that's why you're here. Searching for 'the answer'. Because you've tried everything. And, just like that new client of mine, you're pretty darn frustrated with pouring your heart and soul into an exercise and nutritional regime that just doesn't work regardless of how strict you are. And surely that idea alone is enough to beg the question –
What if everything you know about nutrition is wrong?
Remember –
Life is Now. Press Play! 
Kat x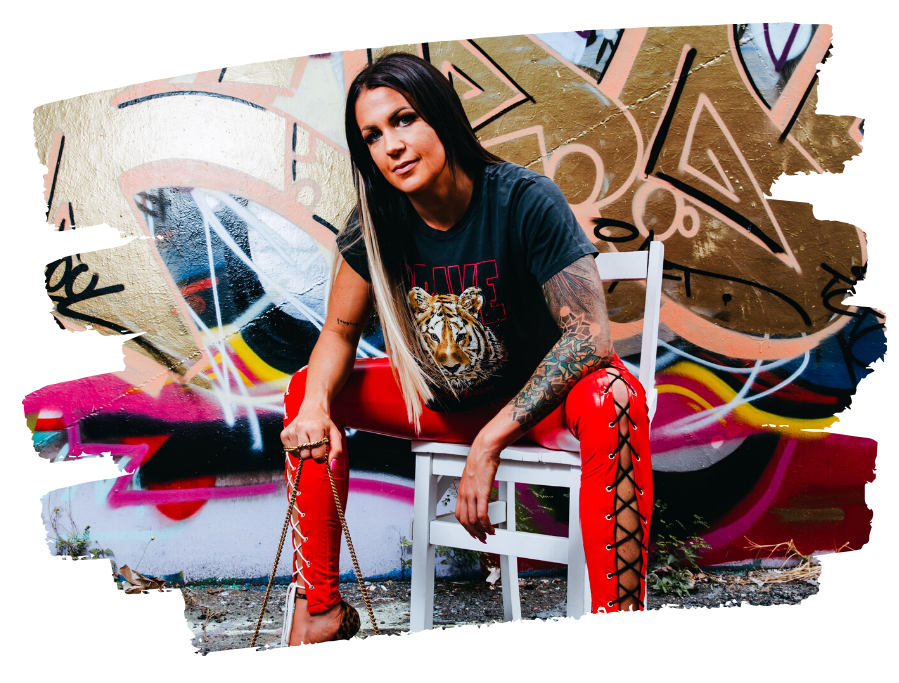 PS.
– dreamer. wanderer. soul led creator. One who was born for MORE.
I'm creating my new course, Big $ollar Energy, for the one who always knew she is here for millions,
to make it. To impact them. To create. And to LEAD.
Big $ollar Energy
The Money & Expansion Course for the Soul-Led Wanderer Who KNOWS It's Time to Go All in on HER,
and Let the Damn Receiving Take Care of Itself. The Way it Was Always Meant to Be.
Which means?
Identifying and releasing everything that gets to go, from the way you're thinking you need to do shit now, to the purposeless bits of the push or biz that it just don't need to be about, to the hidden junk in your psyche that gets to go.
>>> It's not about the do. The push. The win. When who you are when you only go within naturally PLACES you at the top,
but of the right fucking mountain.
The one that was always YOURS.
And then you finally WENT there.
Here's the thing, for us, about allowing an expanse of RECEIVING.
IT HAPPENS WHEN WE GO TO THE PLACE WHERE IT JUST IS.
And always was.
Class starts LIVE on Monday May 24, however early access + Big $ Energy vibes will open from Monday May 17 in our Telegram chat + join now bonuses are open already!
www.thekatrinaruthshow.com/bigdollarenergy
> it's time.