News
Why You Can't Lose Weight – And How To Fix That NOW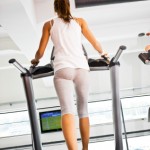 It Doesn't Matter How Much Exercise You Do If You Don't Follow This Important Advice

The first post I ever wrote for this blog is extremely relevant to you if you are:
looking to lose excess body fat asap
confused as to why you keep putting on weight despite eating well and exercising regularly
keen to understand how your body works so that you can optimize energy, performance, and the way you look and feel.
This article is one of the most important pieces I've written, and I know you may have missed it if you're new to this blog.
Take a moment to check it out now – this information could save not only your waistline, but even your life.
Life is Now. Press Play.
Kat
Don't forget to leave a comment by clicking on that option just below! I'd love to hear from you within this blog. If you haven't yet subscribed to this feed, you can do so via email or RSS by clicking here. If you enjoyed this article please forward to your friends. Thank-you!
PS
I'm calling in my next intake of driven badass LEADER women who want to work with me 1:1 to FOLLOW SOUL and achieve ALIGNED AF fame, income growth, more.
Yeahhhhhh … this is about unapologetically claiming your place as one who is MEANT to be seen and heard by everyone!!
Next Level Empire baby!
Multi 7-Figure Empire Expansion For Unapologetically Badass & Driven Women Who Are Ready to Be Seen By the WHOLE Damn World
6 weeks.
1:1
You and me
This is for the women who already have a message, an audience, and are making money online and who are now ready to put some damn WHEELS on the thing.
We will be going deeper into message clarity
We WILL be nailing down what you're selling, and how you're selling it, for maximum conversion and flow
We WILL be getting you fully connected to the badass leader within who KNOWS she is meant to run the damn thing
But these things are just the warm-up, because let's face it –
You already message
You already show up
You already sell
You're already ROCKING what you're doing right now
So what you're here for, and what I'm here for with you?
Is to blow the damn thing up.
MAXIMUM reach.
RAPID growth of audience
MASS visibility
MEDIA TAKEOVER
NEXT level leadership status, and being the one who is KNOWN as the Queen
And sales EXPLOSION
I'm taking what I'm doing in my business to CONTINUALLY claim my place at the top, and to take my message to the masses whilst also RAPIDLY growing following and income,
And showing it all to you
Exactly how we do it
What precisely is in place
What we had to have in place for it to work
What we do day to day to elevate fame, income, purpose, ALL of it
And then I'm going to work with you personally to roll it out
Next Level Empire baby:
For the women who were born for more,
And who are done with circling repeatedly around the same damn pond and kidding themselves they're gonna find it there.
Ready, and know it's time? It just might be 😉
PM me now for the full overview. x