News
Why You Can't Lose Weight – And How To Fix That NOW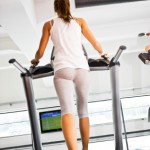 It Doesn't Matter How Much Exercise You Do If You Don't Follow This Important Advice

The first post I ever wrote for this blog is extremely relevant to you if you are:
looking to lose excess body fat asap
confused as to why you keep putting on weight despite eating well and exercising regularly
keen to understand how your body works so that you can optimize energy, performance, and the way you look and feel.
This article is one of the most important pieces I've written, and I know you may have missed it if you're new to this blog.
Take a moment to check it out now – this information could save not only your waistline, but even your life.
Life is Now. Press Play.
Kat
Don't forget –
Life is Now. Press Play.
Kat x
PS
Did you SEE did you see did you SEE what I made for you??!
As one of my #KatNinjas said yesterday when she first read it, "you can FEEL your boom in it Kat!!"
lol YES.
THE FUCK YES LIFE CHALLENGE IS HERE BABBBYYYYYY!
21 Days with Self-Made Multi-Millionaire Katrina Ruth, to Destroy Mediocre, and Become Unavailable for Anything LESS Than Fuck Yes (Fuck You!) Money, a Fuck Yes Body, Fuck Yes Relationships, Fuck Yes Frequency and a Fuck Yes Life
Burn the damn ships, here: