News
Swine Flu Vaccine Insert Admits Serious Side-Effect Possibilities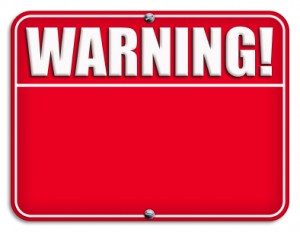 This is very much an out of the ordinary post for me. But given the worldwide fear of swine flu, the recent initiation of no-cost swine flu vaccinations in many countries, and the important nature of this information for your and your family's health, I thought this was well worth sharing.
H1N1 Swine Flu Vaccine Insert Admits It Causes Guillain-Barre Syndrome,
Vasculitis, Paralysis, Anaphylactic Shock And Death
Flu Pandemic
Tuesday, Sept 29th, 2009
The package insert for the Influenza A (H1N1) 2009 Monovalent Vaccine manufactured by Novartis has been leaked on the Internet. According to that package insert, the vaccine (based on an earlier vaccine product known as Fluvirin) is known to cause a whole host of very nasty side effects such as guillain-barre syndrome, vasculitis, anaphylactic shock and even death.
Of course anyone who has been studying vaccine side effects already knows that it causes all of these things, but the story here is that the insert for the swine flu vaccine itself is admitting all of these things. The insert says that it was updated during September 2009, so it reflects the very latest information –
The following is a list of some of the very nasty side effects that the vaccine package insert admits to.
Local injection site reactions (including pain, pain limiting limb
movement, redness, swelling, warmth, ecchymosis, induration)
Hot flashes/flushes
Chills
Fever
Malaise
Shivering
Fatigue
Asthenia
Facial edema.
Immune system disorders
Hypersensitivity reactions (including throat and/or mouth edema)
In rare cases, hypersensitivity reactions have lead to anaphylactic shock and death
Cardiovascular disorders
Vasculitis (in rare cases with transient renal involvement)
Syncope shortly after vaccination
Digestive disorders
Diarrhea
Nausea
Vomiting
Abdominal pain.
Blood and lymphatic disorders
Local lymphadenopathy
Transient thrombocytopenia.
Metabolic and nutritional disorders
Loss of appetite.
Arthralgia
Myalgia
Myasthenia
Nervous system disorders
Headache
Dizziness
Neuralgia
Paraesthesia
Febrile convulsions
Guillain-Barré Syndrome
Myelitis (including encephalomyelitis and transverse myelitis)
Neuropathy (including neuritis)
Paralysis (including Bell's Palsy)
Respiratory disorders
Dyspnea
Chest pain
Cough
Pharyngitis
Rhinitis
Stevens-Johnson syndrome
Pruritus
Urticaria
Rash (including non-specific, maculopapular, and vesiculobulbous
So What Should You Do If You Do Decide To Take The Vaccine?
As wonderful as all of the above sounds, you may still decide to take the vaccine, or be forced to. At the end of the day it's up to you to decide which way you feel most safe, or most comfortable. Personally, I'm completely against vaccinations of any kind. And trust me, given my current condition I really do understand what a controversial issue this is. Which is why I've gone to great lengths to research the history of vaccinations and their true effects on the incidences of serious illness and disease. A great resource for this is the following website –
http://www.vaccination.inoz.com
So is there anything that you can do to protect yourself if you are forced to take the swine flu vaccine? Yes, there most certainly is. Dr. Russell
Blaylock is an expert on vaccines and their side effects, and he has distributed a list of things that you can do to reduce the nasty side effects of the swine flu vaccine. Apologies to any who view this post as fear-mongering. As I said, it's outside the norm for this blog but is nonetheless (I thought) information that should be at least shared and considered.
Remember –
Life is Now. Press Play! 
Kat
PS.
My Personalized Mystery Box is her!
We will PERSONALLY select not one, not two, not three four five but SIX of our most transformative and holy FUCK yes courses for you.
PLUS! Getting one of my Mystery Boxes puts you in the running to win an entire 12 months worth of coaching FREE on top of your current STR subscription (valued at $7,499) 🔥
Click the link and get your own Mystery Box now: