News
Swine Flu Vaccine Insert Admits Serious Side-Effect Possibilities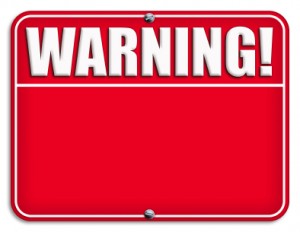 This is very much an out of the ordinary post for me. But given the worldwide fear of swine flu, the recent initiation of no-cost swine flu vaccinations in many countries, and the important nature of this information for your and your family's health, I thought this was well worth sharing.
H1N1 Swine Flu Vaccine Insert Admits It Causes Guillain-Barre Syndrome,
Vasculitis, Paralysis, Anaphylactic Shock And Death
Flu Pandemic
Tuesday, Sept 29th, 2009
The package insert for the Influenza A (H1N1) 2009 Monovalent Vaccine manufactured by Novartis has been leaked on the Internet. According to that package insert, the vaccine (based on an earlier vaccine product known as Fluvirin) is known to cause a whole host of very nasty side effects such as guillain-barre syndrome, vasculitis, anaphylactic shock and even death.
Of course anyone who has been studying vaccine side effects already knows that it causes all of these things, but the story here is that the insert for the swine flu vaccine itself is admitting all of these things. The insert says that it was updated during September 2009, so it reflects the very latest information –
The following is a list of some of the very nasty side effects that the vaccine package insert admits to.
Local injection site reactions (including pain, pain limiting limb
movement, redness, swelling, warmth, ecchymosis, induration)
Hot flashes/flushes
Chills
Fever
Malaise
Shivering
Fatigue
Asthenia
Facial edema.
Immune system disorders
Hypersensitivity reactions (including throat and/or mouth edema)
In rare cases, hypersensitivity reactions have lead to anaphylactic shock and death
Cardiovascular disorders
Vasculitis (in rare cases with transient renal involvement)
Syncope shortly after vaccination
Digestive disorders
Diarrhea
Nausea
Vomiting
Abdominal pain.
Blood and lymphatic disorders
Local lymphadenopathy
Transient thrombocytopenia.
Metabolic and nutritional disorders
Loss of appetite.
Arthralgia
Myalgia
Myasthenia
Nervous system disorders
Headache
Dizziness
Neuralgia
Paraesthesia
Febrile convulsions
Guillain-Barré Syndrome
Myelitis (including encephalomyelitis and transverse myelitis)
Neuropathy (including neuritis)
Paralysis (including Bell's Palsy)
Respiratory disorders
Dyspnea
Chest pain
Cough
Pharyngitis
Rhinitis
Stevens-Johnson syndrome
Pruritus
Urticaria
Rash (including non-specific, maculopapular, and vesiculobulbous
So What Should You Do If You Do Decide To Take The Vaccine?
As wonderful as all of the above sounds, you may still decide to take the vaccine, or be forced to. At the end of the day it's up to you to decide which way you feel most safe, or most comfortable. Personally, I'm completely against vaccinations of any kind. And trust me, given my current condition I really do understand what a controversial issue this is. Which is why I've gone to great lengths to research the history of vaccinations and their true effects on the incidences of serious illness and disease. A great resource for this is the following website –
http://www.vaccination.inoz.com
So is there anything that you can do to protect yourself if you are forced to take the swine flu vaccine? Yes, there most certainly is. Dr. Russell
Blaylock is an expert on vaccines and their side effects, and he has distributed a list of things that you can do to reduce the nasty side effects of the swine flu vaccine. Apologies to any who view this post as fear-mongering. As I said, it's outside the norm for this blog but is nonetheless (I thought) information that should be at least shared and considered.
Don't forget –
Life is Now. Press Play.
Kat x
PS
I HAVE SOME BIG NEWS TO SHARE!
As of today, I'm opening up the doors to my Inner Circle, my 12 month private client mastermind.
This is THE most badass high level mastermind in the world for women who want it all – and are prepared to do what it takes to get it! Really what we're talking about is being prepared to be the PERSON.
And that's what I do. I help you remember ALL that you were, and then become it. ALL Of it.
This is my highest level private mentoring circle. The exact place where I have personally mentored dozens of this industry's most elite female entrepreneurs to break income barriers ranging from 10k months to multiple 7 FIGURE months, and everything in between. But more importantly than that – to become who and what they always were.
But know that this is not only (obviously) not just for the masses, this is also not just for someone who can afford to invest in a high level private coach. Being willing to throw money down is something which has absolutely zero correlation to being somebody who has what it takes to TRULY go next level as a leader.
If anything, in this industry, investing in a high level coach such as myself, is a rite of passage which veers just a little too much on the side of 'trend'. It's become something which 'everybody does', almost as a way of proving they play business and life a certain way.
Maybe even of trying to prove it to themselves.
Here is the reality which those who I am truly here to personally mentor and lead KNOW, the reality which my clients and all women like me as well as of course me personally have ALWAYS known:
We are VERY VERY DIFFERENT.
We are simply, smarter, faster, and have more presence. We can do more in our minds before breakfast than what most people can do in a freakin' WEEK, a month, a year.
We are not basic ass coaches trying to heave ho our way up a few extra thou a month.
We are the ones who have ALWAYS known we are 1% within the 1% within the 1% in terms of how we think, create, operate, how and WHAT we are tapped in too.
This is not arrogance, this is fact.
And there has NEVER been any question but that we will go all the way.
My clients are high level badasses who do the work, who have a proven track record BEFORE coming to me, and a BEING-ness which unquestionably separates them from the rest. They don't come to me to save them or lean down and hold my hand out so they can clamber up. They come because they are, quite simply, ready to go to the next level, already absolutely on their WAY there, and see in me something which they recognise because it is in them.
That 'can't stop won't stop' fire, and a level of 'unapologeticness' which, when truly understood and applied, can literally be the difference between 5-figure or low 6-figure and 7 or multi-7-figure entrepreneur.
So if you know who you are and it is THAT –
And you feel certain that you are ALREADY well on your way to to precisely where you're meant to be, but that being in MY energy could help you to drop in and get there even faster, and that with a couple of simple tweaks your current revenue could be doubling, tripling, heck QUADRUPLING and beyond in months, as it has done with numerous of my clients previously, well then –
PM me here http://m.me/katrinaruthofficial and we'll see if it's a fit. I'm excited to talk to you, and maybe – do biz and life with you.