News
Swine Flu Vaccine Insert Admits Serious Side-Effect Possibilities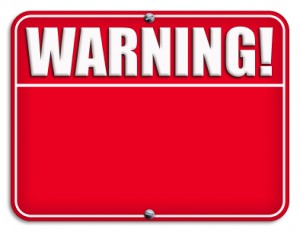 This is very much an out of the ordinary post for me. But given the worldwide fear of swine flu, the recent initiation of no-cost swine flu vaccinations in many countries, and the important nature of this information for your and your family's health, I thought this was well worth sharing.
H1N1 Swine Flu Vaccine Insert Admits It Causes Guillain-Barre Syndrome,
Vasculitis, Paralysis, Anaphylactic Shock And Death
Flu Pandemic
Tuesday, Sept 29th, 2009
The package insert for the Influenza A (H1N1) 2009 Monovalent Vaccine manufactured by Novartis has been leaked on the Internet. According to that package insert, the vaccine (based on an earlier vaccine product known as Fluvirin) is known to cause a whole host of very nasty side effects such as guillain-barre syndrome, vasculitis, anaphylactic shock and even death.
Of course anyone who has been studying vaccine side effects already knows that it causes all of these things, but the story here is that the insert for the swine flu vaccine itself is admitting all of these things. The insert says that it was updated during September 2009, so it reflects the very latest information –
The following is a list of some of the very nasty side effects that the vaccine package insert admits to.
Local injection site reactions (including pain, pain limiting limb
movement, redness, swelling, warmth, ecchymosis, induration)
Hot flashes/flushes
Chills
Fever
Malaise
Shivering
Fatigue
Asthenia
Facial edema.
Immune system disorders
Hypersensitivity reactions (including throat and/or mouth edema)
In rare cases, hypersensitivity reactions have lead to anaphylactic shock and death
Cardiovascular disorders
Vasculitis (in rare cases with transient renal involvement)
Syncope shortly after vaccination
Digestive disorders
Diarrhea
Nausea
Vomiting
Abdominal pain.
Blood and lymphatic disorders
Local lymphadenopathy
Transient thrombocytopenia.
Metabolic and nutritional disorders
Loss of appetite.
Arthralgia
Myalgia
Myasthenia
Nervous system disorders
Headache
Dizziness
Neuralgia
Paraesthesia
Febrile convulsions
Guillain-Barré Syndrome
Myelitis (including encephalomyelitis and transverse myelitis)
Neuropathy (including neuritis)
Paralysis (including Bell's Palsy)
Respiratory disorders
Dyspnea
Chest pain
Cough
Pharyngitis
Rhinitis
Stevens-Johnson syndrome
Pruritus
Urticaria
Rash (including non-specific, maculopapular, and vesiculobulbous
So What Should You Do If You Do Decide To Take The Vaccine?
As wonderful as all of the above sounds, you may still decide to take the vaccine, or be forced to. At the end of the day it's up to you to decide which way you feel most safe, or most comfortable. Personally, I'm completely against vaccinations of any kind. And trust me, given my current condition I really do understand what a controversial issue this is. Which is why I've gone to great lengths to research the history of vaccinations and their true effects on the incidences of serious illness and disease. A great resource for this is the following website –
http://www.vaccination.inoz.com
So is there anything that you can do to protect yourself if you are forced to take the swine flu vaccine? Yes, there most certainly is. Dr. Russell
Blaylock is an expert on vaccines and their side effects, and he has distributed a list of things that you can do to reduce the nasty side effects of the swine flu vaccine. Apologies to any who view this post as fear-mongering. As I said, it's outside the norm for this blog but is nonetheless (I thought) information that should be at least shared and considered.
Don't forget –
Life is Now. Press Play.
Kat x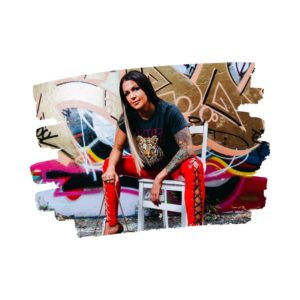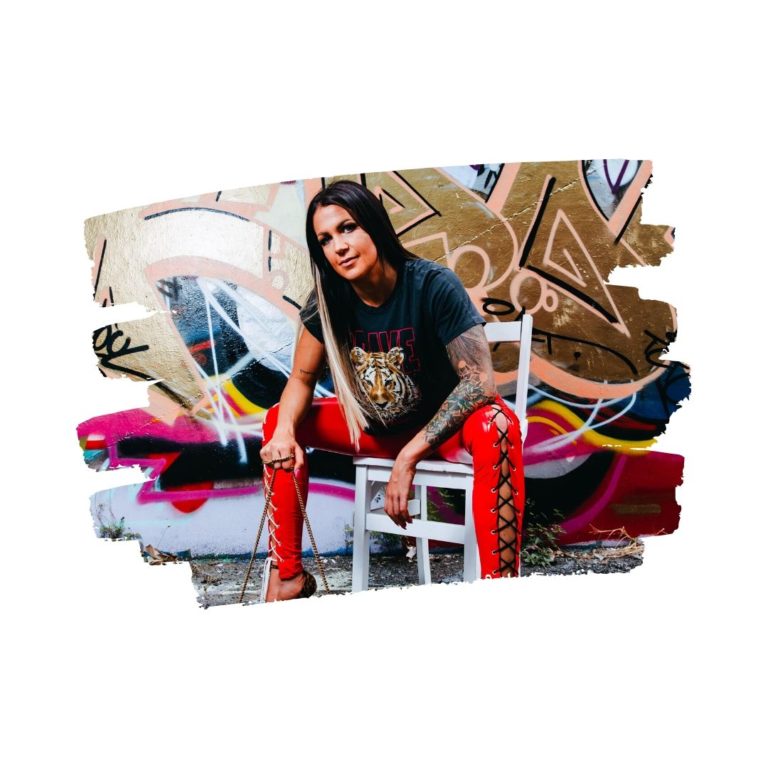 P.S.
Million Dollar Soul Team is here!
An absolute MUST for any entrepreneur who is ready to NOW start saying yes to the one day vision of where they're meant to be!
The Point by Point & Definitive Program on Finding, Building, Training, Empowering, and Flowing With Your Ultimate 'One Day' Soulmate Team, But Now!
https://thekatrinaruthshow.com/milliondollarsoulteam/
Learn exactly, and every step along the way, how I went from solo entrepreneur, to one and then two VAs even up to multiple 7-figures per year, to now being surrounded by the MOST incredible dream team on the planet! Everything you need to know for EVERY step on your journey in this area, plus the ongoing day to day and BTS of all of it! Taught by me AND the #KatNinjas, and includes access to our Standard Operating Procedures, Templates, Systems, and more, that you can use right away in your own biz, even if the entire team right now is, like it once was for me, YOU!
This 4 week program is about SO much more than simply the 'how' of finding, building, training, empowering, and flowing with your ultimate soul team. What it's really about? Getting TF outta your own way, whatever that looks like, to say yes to the business and life you actually came here for.
Come see what I made you, here: https://thekatrinaruthshow.com/milliondollarsoulteam/
P.P.S.
I'm re-opening Rich Hot Empire, today!
This is my 6 week 1:1 intensive, #KatrinaRuthFamous since 2016! It is THE way to work with me if you know you're meant to work with me 😉
During our 6 weeks together I take you through EVERYTHING there is to know around building your low end right through to high end multi 7-figure and BEYOND soul aligned empire, doing only what you love.
This isn't about where you are right now in business, this isn't about how much money you're making right now it's about who you are as a person.
Rich Hot Empire is about flicking the damn switch on who you're meant to be NOW!
Here's the thing –
The difference between you and the woman you see who is crushing it online, who's doing such an amazing job, who is so inspiring just through the ESSENCE of who they are –
Honestly, the difference isn't the systems and the structures..
The difference is she just has a HIGHER LEVEL OF BELIEF than you.
The belief in her God given right to have things work in a certain way
The belief to have business work in a certain way
The belief to have life treat her in a certain way
The belief to have the right ideas come through
The belief to have things just work out
She just believes and expects it!
What is your level of belief?
It's time to back yourself, but FULLY.
Its time to dig your damn heels in and DO the darn thing now!
This?
This is what Rich Hot Empire, and the work I do with you as a private client in this 6 week time together, is all about.
It's a time to really get into the structure and strategy in a DIFFERENT kind of way. To go behind the scenes of how I've done it, to build a multiple 7-fig per year biz which breaks all the rules, lets me be me, and yet is also highly structured … without at all feeling that way!
It's a pretty cool thing, to realise you figured out how to unleash ALL your madness, but fully, and NEVER compromise on what feels fuck yes and fly for you, and yet know you got your biz shiz sorted!
Guess what??
You get to have that too.
We dig ALL the way in to your belief stuff, mindset stuff, energetic alignment and ability to receive, everything INTERNAL that is stopping you from already being where you know you should and could, and what to do about it.
Rich Hot Empire gets such incredible results for people because it marries these two areas together. Full alignment to that next level identity you KNOW is waiting for you –
And full asskickery to do what you know you gotta do, with me right there by your side showing you how to do that, how to find the exact way that feels good and works for YOU.
Ready to go all in on you and truly BELIEVE you can have it all?!
Message me for the full overview: http://m.me/katrinaruthofficial
>>>Rich Hot Empire! 6-Weeks Personally to Grow Your Perfect Cult Tribe, Create and Launch Your Low-High End EMPIRE, and Set Up Multiple Recurring Income Streams to Take You to 7-Figures and Beyond, Doing What You Love! <<<
6-week personalised intensive high level mastermind
Weekly group training and support; multi-media training: visual + audio
'Done for You' Templates and Step-by-Step Worksheets
Personalised 1:1 coaching included, plus DAILY unlimited 1:1 access
My personal hand on your business success
Weekly group coaching call and hotseat with my other private clients
24/7 mastermind forum, networking and support
Very limited spaces
Results guaranteed
Not for everyone
I'm so excited to do this work with a small group of badasses who are willing to SHOW UP FOR THEIR SOUL no matter what. To walk away from all that is not serving, not actually working, not FILLING you. And to all yourself to bring your truest desires to life.
If that's you, or you've felt the call to work with me at this level, PM me now.
Apply via PM only http://m.me/katrinaruthofficial. I can't wait to speak with you!