News
Why Your Diet SUCKS!
I am so sick and tired of talking with women who just can't manage to stay on the straight and narrow of clean eating. SO sick of it.
Now, before you get in a huff at my impertinence let me explain.
I don't mean I'm sick of women telling me about it, I mean I'm sick of the reality. Which is that most nutritional advice out there is completely unrealistic, or overwhelming, or would require the self discipline of a Tibetan monk (not sure why Tibetan in particular).
I know this because I've
done
the diets and the clean eating bootcamps many times over. I've done them and I battled through and sometimes I felt great and other times I've failed. So overall you could say I failed because the
ultimate
outcome was always to not just look a certain way but to feel great. For good, not just for a day or a photo shoot or a comp, although that's cool as well. And feeling great (to me) means eating in a way that I see as sustainable, enjoyable, fun
and
results based. Yup, the 'perfect' diet for me has to have all of those things. One or even 3 just ain't gonna cut it.
So do you know what? If we're talking about following a 'diet' diet, I'm okay with failing. Do you see me wanting to never again indulge in my chocolate addiction? I think not. At least these days I manage not to quite
eat a whole block of chocolate
🙂
But this is what really annoys me about it all.
It's not what your diet says you should or shouldn't eat, although that may be an issue. It's the fact that every diet you go on conditions you to think there is an end point. You think "if I can just get through this day, week, 2 weeks, month, if I can just lose x amount or look great for this big event …"
Well.
If you can just do that, then what? You could keep eating so virtuously but really deep down you have absolutely no intention of completely and forever giving up your favourite indulgences. Do you? And if you do then you really are a one in one thousand robot. Ad there are such people, maybe one or two of them reading this blog, but probably not you. And I'll admit it, most definitely not me!
your 'healthy' diet sucks big time!
So this is why your diet – no matter how clean or back to basics or pales it may be – sucks.
It sucks because it tells you to eliminate. To sacrifice. It tells you that you can't, that you shouldn't, that you are bad, that you have poor willpower. It tries to trick you into thinking that if you could just be stronger of mind or more organised than you'd enter dietary nirvana, a place where you're happy to eat the same food day in and day out and will always and forever be able to turn your nose up at the food everyone around you is eating.
I mean seriously – is that something you think is EVER going to happen 100%? And do you even want it to?
Your diet sucks because it doesn't work.
It assumes you are not unique, that one size fits all, and I'm even talking about everything I write on nutrition. I rarely lay down rigid diet rules and I teach you how to listen in to your body and what works for you but you are still the one who has to do the work and learn from experiences. What's more, your diet teaches you that rules are finite. It fails to address your changing needs over time and that what worked for you before may not work now.
Your diet sucks because you can't stick to it.
You discipline yourself for a meal, a day, a week maybe even months.
But eventually you crack, whether it's the after dinner sugar cravings or the 6 week slump. Sooner or later you give in. And you feel like you've failed. You are voluntarily engaging in something that makes you feel bad about yourself! Are you crazy? Don't worry, me too 🙂
Your diet sucks because it is confusing.
It tells you things based on rules not based on your body, your background, your issues with food, your current stress and lifestyle. It adds more overwhelm with its lists of shoulds and musts and it fails to help you see how it can become a way of life. So it just brings you back to the issue of failure and only being something to do until x event or date or kilos lost.
Your diet sucks because the person telling you to do it has their own issues and story.
And that has at least partially influenced what they're telling you to do. Are you them? No. So why assume that what works for them works for you? You can listen to their ideas and get some kickstart structure from them (perhaps from me!) but you still have to trial it. Nobody's word is God.
Your diet sucks because it is boring, because it is unchanging and because it makes you scared.
You're scared of missing a meal or maybe of having one, you're scared of running out of your supplements for two days or of accidentally eating 5 extra grams of carbs or of misjudging your cheat days or just of choosing the wrong diet! Which brings me to this –
Your diet sucks because you chose it by gambling.
Yes maybe you gambled on referrals and great testimonials and even on some practice of your own with an ounce of knowledge thrown in, but it's still a gamble. You're still hoping that it's going to work; you're putting your faith in rules rather than in your own ability to test and measure.
so what do you do? how to create a truly healthy diet plan?
This is what you do.
You try your very very hardest not to end up too far down the rabbit hole. You listen to your body. Maybe you use a food journal to do this, but you don't freak out if you forget to do it for a day.
You acknowledge that your needs can change meal to meal let alone week to week or month to month. You eat whole foods but if you really and truly are longing for some junk then you have it. If it makes you feel like rubbish then you don't have it again. Simple.
Perhaps you do follow a structure just to get yourself started, something simple and practical that works, like the Woman Incredible Look Great Naked Eating Plan, but you don't let fear convince you that such structure is the way it must be forever and ever.
You do NOT obsessively weight things or count calories. You don't eat something just because you 'should'. You avoid fear at all costs! You vary things, do the complete opposite now and then. You get rid of guilt. How? Simply by choosing not to play with it.
If you eat a meal out or have a treat you just eat it and enjoy it, you don't über analyse it.
What else?
You don't push your diet on other people, unless they ask and even then you are gentle about it because they are not you. And only you can learn over time what works for you, and you can use mentors and health experts such as myself for ideas and support and some basic structure to kick you off it at the end of the day like a little duckling you have to swim away on your own and be free.
i've had enough of crappy diets making women doubt themselves
I am so sick and third of women telling me guiltily, shamefully of how they've failed.
Of how they have no willpower, no discipline.
I am so sick of thinking of all the time I've lost going through these same thoughts myself. I am so sick of the fear that surrounds nutrition, the panic that ensues at the idea of eating carbs or fruit, even though yes I generally don't advocate eating a lot of those things and I think that if you have an issue with not being able to stop then you do need some structure to break the sugar addiction, but I think that even that is still just the beginning.
Sooner or later you haven to be willing to step off the ledge, to eat the bloody banana and trust that the world will not end, to enjoy a massive serve of whatever the heck you like on occasion. To find your own sweet spot where you eat what you've learned makes you feel good and you do it out of enjoyment of those foods not out of fear of what you should or should not be doing.
I am so sick and tired of women thinking they'll never win at nutrition. How can you win at a game that is different for everyone; even different for YOU from day to day?
So swim away. Spread your wings. Jump off the ledge. And if you want a piece of fruit that badly eat the damn thing.
You are the rules.
Don't forget –
Life is Now. Press Play.
Kat x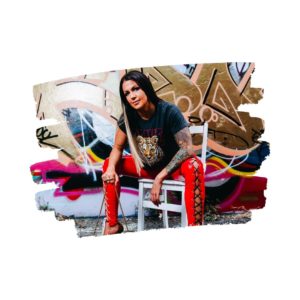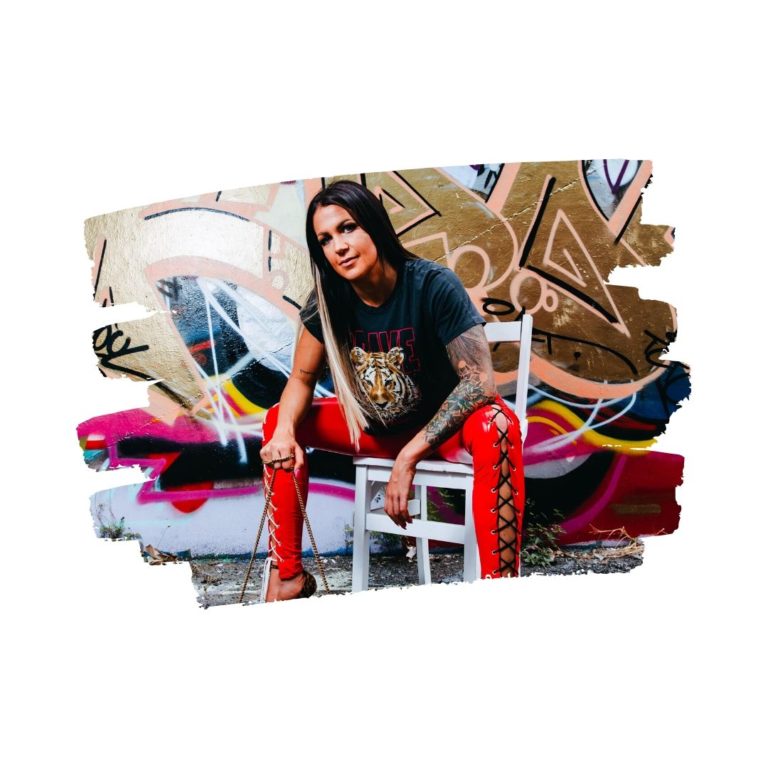 P.S.
Million Dollar Soul Team is here!
An absolute MUST for any entrepreneur who is ready to NOW start saying yes to the one day vision of where they're meant to be!
The Point by Point & Definitive Program on Finding, Building, Training, Empowering, and Flowing With Your Ultimate 'One Day' Soulmate Team, But Now!
https://thekatrinaruthshow.com/milliondollarsoulteam/
Learn exactly, and every step along the way, how I went from solo entrepreneur, to one and then two VAs even up to multiple 7-figures per year, to now being surrounded by the MOST incredible dream team on the planet! Everything you need to know for EVERY step on your journey in this area, plus the ongoing day to day and BTS of all of it! Taught by me AND the #KatNinjas, and includes access to our Standard Operating Procedures, Templates, Systems, and more, that you can use right away in your own biz, even if the entire team right now is, like it once was for me, YOU!
This 4 week program is about SO much more than simply the 'how' of finding, building, training, empowering, and flowing with your ultimate soul team. What it's really about? Getting TF outta your own way, whatever that looks like, to say yes to the business and life you actually came here for.
Come see what I made you, here: https://thekatrinaruthshow.com/milliondollarsoulteam/
P.P.S.
I'm re-opening Rich Hot Empire, today!
This is my 6 week 1:1 intensive, #KatrinaRuthFamous since 2016! It is THE way to work with me if you know you're meant to work with me 😉
During our 6 weeks together I take you through EVERYTHING there is to know around building your low end right through to high end multi 7-figure and BEYOND soul aligned empire, doing only what you love.
This isn't about where you are right now in business, this isn't about how much money you're making right now it's about who you are as a person.
Rich Hot Empire is about flicking the damn switch on who you're meant to be NOW!
Here's the thing –
The difference between you and the woman you see who is crushing it online, who's doing such an amazing job, who is so inspiring just through the ESSENCE of who they are –
Honestly, the difference isn't the systems and the structures..
The difference is she just has a HIGHER LEVEL OF BELIEF than you.
The belief in her God given right to have things work in a certain way
The belief to have business work in a certain way
The belief to have life treat her in a certain way
The belief to have the right ideas come through
The belief to have things just work out
She just believes and expects it!
What is your level of belief?
It's time to back yourself, but FULLY.
Its time to dig your damn heels in and DO the darn thing now!
This?
This is what Rich Hot Empire, and the work I do with you as a private client in this 6 week time together, is all about.
It's a time to really get into the structure and strategy in a DIFFERENT kind of way. To go behind the scenes of how I've done it, to build a multiple 7-fig per year biz which breaks all the rules, lets me be me, and yet is also highly structured … without at all feeling that way!
It's a pretty cool thing, to realise you figured out how to unleash ALL your madness, but fully, and NEVER compromise on what feels fuck yes and fly for you, and yet know you got your biz shiz sorted!
Guess what??
You get to have that too.
We dig ALL the way in to your belief stuff, mindset stuff, energetic alignment and ability to receive, everything INTERNAL that is stopping you from already being where you know you should and could, and what to do about it.
Rich Hot Empire gets such incredible results for people because it marries these two areas together. Full alignment to that next level identity you KNOW is waiting for you –
And full asskickery to do what you know you gotta do, with me right there by your side showing you how to do that, how to find the exact way that feels good and works for YOU.
Ready to go all in on you and truly BELIEVE you can have it all?!
Message me for the full overview: http://m.me/katrinaruthofficial
>>>Rich Hot Empire! 6-Weeks Personally to Grow Your Perfect Cult Tribe, Create and Launch Your Low-High End EMPIRE, and Set Up Multiple Recurring Income Streams to Take You to 7-Figures and Beyond, Doing What You Love! <<<
6-week personalised intensive high level mastermind
Weekly group training and support; multi-media training: visual + audio
'Done for You' Templates and Step-by-Step Worksheets
Personalised 1:1 coaching included, plus DAILY unlimited 1:1 access
My personal hand on your business success
Weekly group coaching call and hotseat with my other private clients
24/7 mastermind forum, networking and support
Very limited spaces
Results guaranteed
Not for everyone
I'm so excited to do this work with a small group of badasses who are willing to SHOW UP FOR THEIR SOUL no matter what. To walk away from all that is not serving, not actually working, not FILLING you. And to all yourself to bring your truest desires to life.
If that's you, or you've felt the call to work with me at this level, PM me now.
Apply via PM only http://m.me/katrinaruthofficial. I can't wait to speak with you!