A few weeks back I let you in on what I think are 5 of the top 10 mistakes commonly made when it comes to female fat loss. In case you missed it, they were:
Training on an empty stomach
Too much snacking instead of enough protein
Never eating carbs
'Holding out'
Over-training
You can check the post out over here, or you can keep on reading – 'cause I finally remembered to share the rest of the article with you 🙂 … sorry, it's been a bit of a roller-coaster of a week with my membership launch!
(more) truth about female fat loss …
So I'm sure that if you really really pushed me I could come up with more than 10 total common mistakes for fat loss, but it would probably get kind of overwhelming for both of us. So (for now at least) I'll stick to the rest of my initial 'top 10' list.
Let me know if any of these resonate with you … or if perhaps you'd never thought of one or more of these points. It's the stuff that works for me; you know I wouldn't share it with you otherwise!
female fat loss mistake #6: coffee straight after training
Charles Poliquin talks about this over here, in his rather brutal but brilliant article on why women get fatter despite good intent. I guess his article was the inspiration for this one, although I only just thought of that 🙂 … it's an old one but you simply must check it out. Charles' words are based on depth of experience, and they stand the test of time!
In this case, the issue is that after training you want to decrease cortisol in order to enhance fat loss – jacking up cortisol (stress hormone) with coffee when it's already high from training may very well have the reverse effect. Coffee before, organic protein after. That's my motto.
female fat loss mistake #7: poor workout nutrition
Okay, this is a biggie. And kind of a pet peeve of mine. There's just about nothing that makes me more disheartened than seeing a well-intentioned girl (or guy) knock back a gatorade or the like while training. Or after training.The short version? If you're not a professional athlete/marathon runner/adventurer then don't sugar-load your workouts! Protein and fat before, protein during (if anything), and protein after! Maybe some carbs after – but we're not talking sugar.
Sugar = insulin = fat storage. Especially so when there is fructose present.
If you want to read more about workout nutrition, I've written about it over here.
female fat loss mistake #8: sweating the small stuff
I'm talking about the 'final 10%' type stuff. The tips and tricks. Stuff like using cinnamon on everything, taking icy cold showers, using lemon juice or vinegar before meals to lower blood sugar response. Heck, even taking supplements. Basically what I mean is – don't focus on the 'tweaking factors' if you don't have the big rocks (sleep, nutrition, training) in place!
By all means, add them in at the same time, but don't get caught up in things that sound like magic keys to fat loss if you know deep down you should be focusing on getting enough protein and greens and hitting the gym once in a while!
female fat loss mistake #9: inefficient or under-training
This is really really simple, but for some reason all too easy to forget. Here it is – are you ready? If you're not increasing the challenge in some way, you're not going to increase the result! Also – if you really feel like you need some help and don't know where to start, then get out there and do your research. Alternatively, hire a trainer, join a bootcamp, or perhaps even sign up for Woman Incredible Platinum Mentoring 🙂 … you get daily workouts right to your inbox!
female fat loss mistake #10: being hard on yourself all the time
I'm actually going to cut and paste something I've written about before when talking about myths of female fat loss … this is huge for driven women. Huge! You know I'm talking about you 🙂
"It's safe to say that you put pretty much constant pressure on yourself to achieve. Not just when it comes to fat loss, but for your health and fitness in general and probably for pretty much every aspect of your life. At least all the stuff you care about (or think you should care about!). Am I right? Whilst striving to better yourself is admirable and certainly preferable to sitting around with no goals or aspirations, the constant pressure from within to always be more/better/different? I'm not such a fan. The truth is that if you are the kind of women who is reading this blog then you are doing enough. Maybe there's room for improvement, but embrace the ups and downs as part of your journey rather than beating up on yourself for what you could be doing. It's time to recognise what you are doing and let go of all the fat-storing stress hormones associated with that pressure-cooked mindset of yours!"
Okay. That's it. At least until I think of the next 10 🙂 … I could go on and on, but in the end it really does (I think) come down to treating your body as it was designed to be treated. Be nice to your body and it will be nice to you. It might still be a bumpy journey, and sure, you might have to pay the price of previous upsets, but you WILL move forward with time, patience, and a good dose of nutritional common sense.
Enjoy your journey, 'cause if you don't then really – why bother?
Don't forget –
Life is Now. Press Play.
Kat x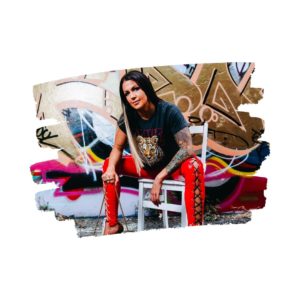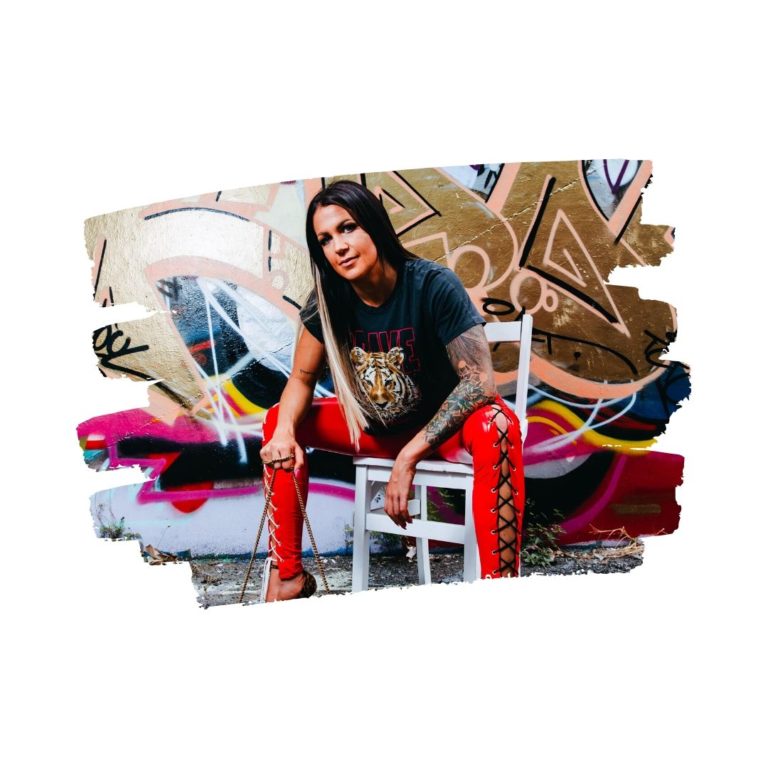 P.S.
I've been doing 100k months (and 4x+ that) since December 2014. I have mentored numerous badass peeps as they crossed that milestone. Now, for the first time ever, I'm taking you into the thought processes, patterns and also showing-up-edness of peeps who do THAT, while simultaneously teaching you how to access, activate and act from the deepest and truest blueprint of YOU.
My brand new digital course, The 100k Per Month Formula is HERE!
Are you sick of trying to teach and shift everyone else on how to expand their mindset and capacity to receive, and wondering where the person is who is going to hold THAT level of space for YOU?
Are you so.freaking.done with EVER having to tell yourself that the next level you're looking for requires you to do a, b or c that you don't wanna do, would rather claw your eyeballs out than do, thank you very much, and deep down don't believe you have to do?
DO YOU NEED SOME KAT IN YOUR LIFE TO KICK YOUR BUTT WITH ALIGNMENT AND LOVE AND MAYBE SOME BONUS BOOTY SLAPS TO WHERE IT'S MEANT TO BE?
The 100k Per Month Formula 

💃

💸

🔥
Registrations are off to a ROARING start already. And no small wonder, when you see all that we're doing.
10 modules + one extra (stealth!) one.
3 killer bonuses (including 2 entire new courses)
All new live course, starting June 8.
For the Entrepreneurs Who Were Always Gonna Run the Damn Thing.
You and me and a group of like-minded revolutionary leaders who specifically desire THAT money goal (and beyond) and know that they know that they know that it's where they should be.
Who are willing to do what it takes,
no matter what it takes,
until it takes,
AND THEN KEEP GOING.
To get there.
With integrity and soul and badass truth and BELLS on.
https://thekatrinaruthshow.com/100kpermonthformula
Check out the bonuses! 🔥
>>> Soulmate support $199 bonus.
A course I'm going to create alongside this one, and sell separately for a full $199, is on building a soulmate team. You will see me launch this at some point in the next month or so. You get this entire course FREE as a bonus with the 100k Per Month Formula!
>>> Mindset of a 100k Per Month and Beyond Entrepreneur –
I'm creating 30 days of journal prompts and mini asskickin' messages for you that go into the mindset of a 100k per month (and beyond) entrepreneur, in order to drop you deeper and deeper into being that person as we go. This is based on what I have observed in myself as well as the MANY badasses on and offline who I have coached who make this sort of money. This bonus could and likely will be sold separately for $199 as a home-study course!
>>> Q&A bonus!
My Q&As are famous for being one of the ways the GREATEST gold and magic comes out from me! You will have live access (and / or replay access) to two Q&A only sessions recorded JUST for 100k Per Month Formula students, and you'll be able to ask or submit your questions on these!
>>> Pay in full bonus!
Claim your place with the upfront payment choice (regular, VIP, or Super VIP) and receive an exclusive and UNAVAILABLE FOR SALE 'Fuck the How' Katrina Ruth graffiti T. Hot off the press, and just for you!
Everything you need to know and feel + your place here! https://thekatrinaruthshow.com/100kpermonthformula