News
10 Reasons To Throw Out Your Microwave Oven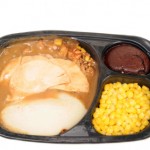 Read time: 60 seconds
Pssst: don't read this if your desire to not eat cold leftovers is greater than your desire for optimal health!
Did you know that re-heating your leftovers in the microwave could be causing you everything from brain damage to hormonal disruption, malnutrition, a weakened immune system and increased fat storage?
According to Dr Leo Roy of Westbank, B.C, and based on the conclusions of varied Swiss, Russian and German scientific clinical studies, you simply cannot afford to ignore the health dangers associated with microwaved foods. Here are 10 reasons why.
1). Continually eating food processed from a microwave oven causes long term – permanent – brain damage by 'shorting out' electrical impulses in the brain (de-polarizing or de-magnetizing the brain tissue).
2). The human body cannot metabolize (break down) the unknown by-products created in microwaved food.
3). Male and female hormone production is shut down and/or altered by continually eating microwaved foods.
4). The effects of microwaved food by-products are residual (long term, permanent) within the human body.
5). Minerals, vitamins, and nutrients of all microwaved food is reduced or altered so that the human body gets little or no benefit, or the human body absorbs altered compounds that cannot be broken down.
6). The minerals in vegetables are altered into cancerous free radicals when cooked in microwave ovens.
7). Microwaved foods cause stomach and intestinal cancerous growths (tumors). This may explain the rapidly increased rate of colon cancer in America .
8). The prolonged eating of microwaved foods causes cancerous cells to increase in human blood.
9). Continual ingestion of microwaved food causes immune system deficiencies through lymph gland and blood serum alterations.
10). Eating microwaved food causes loss of memory, concentration, emotional instability, and a decrease of intelligence.
Now really – is the idea of eating cold food (or perhaps going to the trouble of buying a small oven warmer for the office) really so bad? Surely if the health side of things doesn't get you, you can at least acknowledge that microwaved food is often almost tasteless anyway! Talk about a lose-lose situation – especially when you're going to the trouble of buying and preparing good organic meals.
PS
#KATFESSSION, eeeeekkkkkk
Sooooo …
I kinda sorta did something REALLY not ideal! I made a mistake 😞
I then found about that mistake a day or so ago, when one of my amazing clients let me know!
I then fixed it of course, but since then something has been nigglin' away at me telling me that maybe the mistake was a SIGN and a DIRECTION and I shoulda fixed it the other way!!
What am I talking about? My Easter Extravaganza Instant Manifestation Bundle, which is supposed to close TODAY in just a few hours, and contains 4 of my BEST money and manifestation courses, over 85% off!
As we do, we threw this thing together last minute like usual (aka KAT style) – and somehow managed to put THE WRONG PRICE on the sales page!!! ‍♀️
– Correct price on order form, when you actually click the buttons.
– Incorrect price on sales page. Doh.
The one on the SALES page was lower, about 25-30% lower than the already reduced 85% off! I think what happened is we copy and pasted off an old previous bundle sales page and so the old price just carried over.
Anyway, a few people pointed it out and obviously we honoured the mistaken lower price while fixing the page for future peeps.
BUTTT … I just felt ugh about it, y'know? Even though the lower price was a mistake! And even though the actual price was literally already 85% off for this offer!
It wouldn't stop bugging me.
So, long story short, I'm changing it!
My Easter Extravaganza Bundle is now over NINETY PERCENT reduced … for anyone who already bought and paid full we will honour the lower price for you as well of course (watch out for an email later today!) and for everyone who has NOT yet, the price has now been adjusted on the sales page, DOWN!
And, because of the muck around and confusion, I'm extending my bundle sale for one more day into Easter Tuesday 🐣
Yep,
Jump on now and grab four of my best Money and Manifestation courses now at 90% off, next 24 hours ONLY!!! 💥
https://thekatrinaruthshow.com/katrina-ruths-easter-bundle/
PPS
Literally just as I finished writing this my brother walked in to my room with my (fixed!) phone. OF COURSE. Everything always works out in my favour. Just like I told ya. And just in time to snap a quick pic for this blog.
PPPS
Get it! One more day! Lessssgooooo, now 90% off! https://thekatrinaruthshow.com/katrina-ruths-easter-bundle/ —> this price is CRAZY! Extra crazy!!
PPPPS
I wrote half of that with my eyes closed while having makeup done. #ninjaAF