News
10 Reasons To Throw Out Your Microwave Oven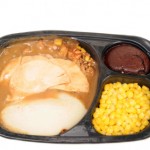 Read time: 60 seconds
Pssst: don't read this if your desire to not eat cold leftovers is greater than your desire for optimal health!
Did you know that re-heating your leftovers in the microwave could be causing you everything from brain damage to hormonal disruption, malnutrition, a weakened immune system and increased fat storage?
According to Dr Leo Roy of Westbank, B.C, and based on the conclusions of varied Swiss, Russian and German scientific clinical studies, you simply cannot afford to ignore the health dangers associated with microwaved foods. Here are 10 reasons why.
1). Continually eating food processed from a microwave oven causes long term – permanent – brain damage by 'shorting out' electrical impulses in the brain (de-polarizing or de-magnetizing the brain tissue).
2). The human body cannot metabolize (break down) the unknown by-products created in microwaved food.
3). Male and female hormone production is shut down and/or altered by continually eating microwaved foods.
4). The effects of microwaved food by-products are residual (long term, permanent) within the human body.
5). Minerals, vitamins, and nutrients of all microwaved food is reduced or altered so that the human body gets little or no benefit, or the human body absorbs altered compounds that cannot be broken down.
6). The minerals in vegetables are altered into cancerous free radicals when cooked in microwave ovens.
7). Microwaved foods cause stomach and intestinal cancerous growths (tumors). This may explain the rapidly increased rate of colon cancer in America .
8). The prolonged eating of microwaved foods causes cancerous cells to increase in human blood.
9). Continual ingestion of microwaved food causes immune system deficiencies through lymph gland and blood serum alterations.
10). Eating microwaved food causes loss of memory, concentration, emotional instability, and a decrease of intelligence.
Now really – is the idea of eating cold food (or perhaps going to the trouble of buying a small oven warmer for the office) really so bad? Surely if the health side of things doesn't get you, you can at least acknowledge that microwaved food is often almost tasteless anyway! Talk about a lose-lose situation – especially when you're going to the trouble of buying and preparing good organic meals.
PS
I'm calling in my next intake of driven badass LEADER women who want to work with me 1:1 to FOLLOW SOUL and achieve ALIGNED AF fame, income growth, more.
Yeahhhhhh … this is about unapologetically claiming your place as one who is MEANT to be seen and heard by everyone!!
Next Level Empire baby!
Multi 7-Figure Empire Expansion For Unapologetically Badass & Driven Women Who Are Ready to Be Seen By the WHOLE Damn World
6 weeks.
1:1
You and me
This is for the women who already have a message, an audience, and are making money online and who are now ready to put some damn WHEELS on the thing.
We will be going deeper into message clarity
We WILL be nailing down what you're selling, and how you're selling it, for maximum conversion and flow
We WILL be getting you fully connected to the badass leader within who KNOWS she is meant to run the damn thing
But these things are just the warm-up, because let's face it –
You already message
You already show up
You already sell
You're already ROCKING what you're doing right now
So what you're here for, and what I'm here for with you?
Is to blow the damn thing up.
MAXIMUM reach.
RAPID growth of audience
MASS visibility
MEDIA TAKEOVER
NEXT level leadership status, and being the one who is KNOWN as the Queen
And sales EXPLOSION
I'm taking what I'm doing in my business to CONTINUALLY claim my place at the top, and to take my message to the masses whilst also RAPIDLY growing following and income,
And showing it all to you
Exactly how we do it
What precisely is in place
What we had to have in place for it to work
What we do day to day to elevate fame, income, purpose, ALL of it
And then I'm going to work with you personally to roll it out
Next Level Empire baby:
For the women who were born for more,
And who are done with circling repeatedly around the same damn pond and kidding themselves they're gonna find it there.
Ready, and know it's time? It just might be 😉
PM me now for the full overview. x