News
20 Great Affirmations To Propel You Into 2010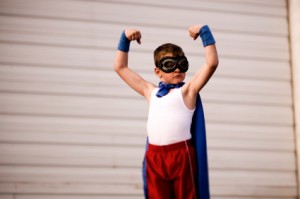 Whether you've already drafted out, edited, reviewed and laminated your NY resolutions, or whether the idea couldn't be further from your mind I think you'll appreciate the idea of a little empowering self-talk at this time of year. Particularly if goal-setting and resoluting (yup, I made that word up) is something you still plan to do and even more particularly if you're currently beating yourself up over just a little bit too much Christmas festivity.
Either way, you should definitely check out these 20 powerful beliefs over at Dumb Little Man. I liked them so much I decided to truly claim them for my own by copying them into my diary, along with a few favorite quotes –
Reality is merely an illusion, albeit a very persistent one – Albert Einstein
Whenever you find yourself on the side of the majority, it is time to pause and reflect – Mark Twain
Everything popular is wrong – Oscar Wilde
Whether you think you can, or whether you think you can't, you're right – Henry Ford
And my own personal mantra – this too, shall pass.
So let me leave you with this for 2009.
It, life, the beginning of the new year, whatever you choose to dwell on over the next few days, none of it has to be about goals or resolutions or musts or shoulds unless you want it to be. Strict and well-honed plans work for some people, others prefer to go with the flow. I've tried both extremes and am still changing my mind about what works best and what leaves me with the greatest sense of satisfaction. But however you choose to enter 2010, please just be sure to make the most of it in the way(s) that mean something to you, to learn from the good and the bad, to embrace the challenges and stay focused through times of struggle, to live in the moment instead of always looking ahead to the next, to stop waiting until it's the right time to take action on things you've always wanted to do (it never will be), to take a risk now and then and to stop filling your days with stuff you really hate to do and to always always remember –
Life is Now. Press Play.
Kat
PS
#KATFESSSION, eeeeekkkkkk
Sooooo …
I kinda sorta did something REALLY not ideal! I made a mistake 😞
I then found about that mistake a day or so ago, when one of my amazing clients let me know!
I then fixed it of course, but since then something has been nigglin' away at me telling me that maybe the mistake was a SIGN and a DIRECTION and I shoulda fixed it the other way!!
What am I talking about? My Easter Extravaganza Instant Manifestation Bundle, which is supposed to close TODAY in just a few hours, and contains 4 of my BEST money and manifestation courses, over 85% off!
As we do, we threw this thing together last minute like usual (aka KAT style) – and somehow managed to put THE WRONG PRICE on the sales page!!! ‍♀️
– Correct price on order form, when you actually click the buttons.
– Incorrect price on sales page. Doh.
The one on the SALES page was lower, about 25-30% lower than the already reduced 85% off! I think what happened is we copy and pasted off an old previous bundle sales page and so the old price just carried over.
Anyway, a few people pointed it out and obviously we honoured the mistaken lower price while fixing the page for future peeps.
BUTTT … I just felt ugh about it, y'know? Even though the lower price was a mistake! And even though the actual price was literally already 85% off for this offer!
It wouldn't stop bugging me.
So, long story short, I'm changing it!
My Easter Extravaganza Bundle is now over NINETY PERCENT reduced … for anyone who already bought and paid full we will honour the lower price for you as well of course (watch out for an email later today!) and for everyone who has NOT yet, the price has now been adjusted on the sales page, DOWN!
And, because of the muck around and confusion, I'm extending my bundle sale for one more day into Easter Tuesday 🐣
Yep,
Jump on now and grab four of my best Money and Manifestation courses now at 90% off, next 24 hours ONLY!!! 💥
https://thekatrinaruthshow.com/katrina-ruths-easter-bundle/
PPS
Literally just as I finished writing this my brother walked in to my room with my (fixed!) phone. OF COURSE. Everything always works out in my favour. Just like I told ya. And just in time to snap a quick pic for this blog.
PPPS
Get it! One more day! Lessssgooooo, now 90% off! https://thekatrinaruthshow.com/katrina-ruths-easter-bundle/ —> this price is CRAZY! Extra crazy!!
PPPPS
I wrote half of that with my eyes closed while having makeup done. #ninjaAF