News
Things I've Learned Of Late – On Fat Loss, And More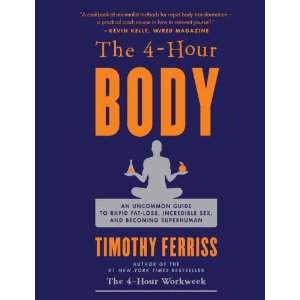 I love to read. I read every day – trashy novels, research articles, the Biosignature private practitioner forums, notes on some of my fave Facebook pages, blogs on my iPad feed reader (I luuurve my iPad, and it fuels many a late-night reading session), reviews of notes I've taken in various courses. I even go so far as to read whole books on my phone using the kindle app if I'm out and about and having to wait for something or just stand in a lift (the iPad is certainly better than the phone for this though).
And of course I read a LOT on nutrition, hormones, sleep, lifestyle – really, every element of health. And yes, all of that is pretty much a daily list. I've always been a geek for reading – in fact, I won the 'MS-read-a-thon' in my school every year as a pre-teen!
So you can imagine how much information passes through my busy little mind every day. And while much of it probably just passes straight through the other side (they say that an average student retains only 10% of what they learn; I do like to think I'm better than average in this regard though!), some of it sticks around. Perhaps because I've heard it before and it just needed a little reinforcement, or maybe because it's just so darn useful or interesting or practical.
Here are a few things I've learned of late that I think you might like.
on fat loss
Butter makes you lean. Seriously. I learned this from my guru Charles Poliquin, and now that I've tested it out several times I can say it is absolutely fantastic for fat loss. It's the short-chain fatty acid buteryic acid which helps you to burn stored body fat. Oh – and it tastes YUMMY. I'm talking only quality butter of course – no salt added, and it must be organic. Raw is even better. Every time I cook with the stuff or add it to my dinner I wake up with leaner abs than ever. For real.
Taking an ice bath increases fat burning fat. That's brown fat, and the more you have of it (as opposed to the marbled white stuff) the faster you lose body fat. In an experiment in Tim Ferriss' new book, The 4-Hour Body (aff link; there's a must-read for anyone who wants, as the cover promises and the book delivers, "an incredible guide to rapid fat-loss, incredible sex, and becoming superhuman") a participant lost 61% more fat – and kept it off – in a 6-week period than what he had in the previous 12 weeks simply by using exposure to cold. The good news is that there are simpler ways to get cold than taking an ice bath 🙂 – I'm going to start with ice packs on my neck.
on training
Lifting heavy weights for low reps (high-intensity training) is an awesome way to shake the cobwebs off typical gym training. And it's a great way to keep you strong but small (are you listening ladies?). Plus it makes you feel really powerful. You may need a spot though 🙂
on getting results
People aren't always willing to do what it takes once they find out just how detailed that might be. Despite knowing deep down that transforming your body isn't easy (or else everyone would look amazing), many people still seem to think that there must be a magic answer out there, if only they could find it. The reality is that nutrition and exercise are the tip of the iceberg. Digestion, stress, sleep, mindset, supplements – these are all key elements to any successful fat loss program. But there could be still more – metal or other toxicity, impaired gut health, food intolerances, parasite issues. Unless you're willing to go fully down the rabbit hole; unless you're willing to do every step it takes for the required period of time, without pause or abberation, then it might be best to save the time and hassle and just resign yourself to that kilo-a-year-gain now.
on goalsetting
Shoulds are pointless. Imagine if you had no chance of failing your NY resolutions because they were all things you absolutely want to do and will enjoy doing. And I mean truly, deeply enjoy, not enjoy as in "I enjoy sitting on the couch eating Doritos". I'm thinking that 2011 could be the year of 'anti-goalsetting'.
So how 'bout you? What have you learned of late?
DON'T FORGET –
Life is Now. Press Play.
Kat
PS.
My Success Incubator is back for 2023, and intake has JUST kicked off.
This is high level performance coaching for the TRUE 1% within the 1% entrepreneur who is already creating SUCH epic flow, and now?
Ready to blow shit up. TO WHAT IT ALWAYS WAS GONNA BE.
> Full private mentoring / unlimited 1:1
> Curated Success Incubator only video activations + deep dives
> Live mastermind style zooms with my other 'playing all the way big' private clients
> 3 month container
Details,
+ how to apply,
at www.thekatrinaruthshow.com/successincubator
For the woman who is ALREADY the woman,
and knows it's time to go deeper!