News
Things I've Learned Of Late – On Fat Loss, And More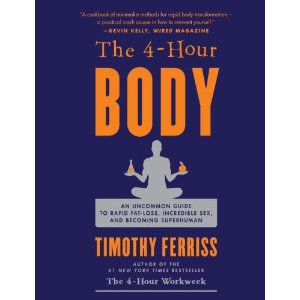 I love to read. I read every day – trashy novels, research articles, the Biosignature private practitioner forums, notes on some of my fave Facebook pages, blogs on my iPad feed reader (I luuurve my iPad, and it fuels many a late-night reading session), reviews of notes I've taken in various courses. I even go so far as to read whole books on my phone using the kindle app if I'm out and about and having to wait for something or just stand in a lift (the iPad is certainly better than the phone for this though).
And of course I read a LOT on nutrition, hormones, sleep, lifestyle – really, every element of health. And yes, all of that is pretty much a daily list. I've always been a geek for reading – in fact, I won the 'MS-read-a-thon' in my school every year as a pre-teen!
So you can imagine how much information passes through my busy little mind every day. And while much of it probably just passes straight through the other side (they say that an average student retains only 10% of what they learn; I do like to think I'm better than average in this regard though!), some of it sticks around. Perhaps because I've heard it before and it just needed a little reinforcement, or maybe because it's just so darn useful or interesting or practical.
Here are a few things I've learned of late that I think you might like.
on fat loss
Butter makes you lean. Seriously. I learned this from my guru Charles Poliquin, and now that I've tested it out several times I can say it is absolutely fantastic for fat loss. It's the short-chain fatty acid buteryic acid which helps you to burn stored body fat. Oh – and it tastes YUMMY. I'm talking only quality butter of course – no salt added, and it must be organic. Raw is even better. Every time I cook with the stuff or add it to my dinner I wake up with leaner abs than ever. For real.
Taking an ice bath increases fat burning fat. That's brown fat, and the more you have of it (as opposed to the marbled white stuff) the faster you lose body fat. In an experiment in Tim Ferriss' new book, The 4-Hour Body (aff link; there's a must-read for anyone who wants, as the cover promises and the book delivers, "an incredible guide to rapid fat-loss, incredible sex, and becoming superhuman") a participant lost 61% more fat – and kept it off – in a 6-week period than what he had in the previous 12 weeks simply by using exposure to cold. The good news is that there are simpler ways to get cold than taking an ice bath 🙂 – I'm going to start with ice packs on my neck.
on training
Lifting heavy weights for low reps (high-intensity training) is an awesome way to shake the cobwebs off typical gym training. And it's a great way to keep you strong but small (are you listening ladies?). Plus it makes you feel really powerful. You may need a spot though 🙂
on getting results
People aren't always willing to do what it takes once they find out just how detailed that might be. Despite knowing deep down that transforming your body isn't easy (or else everyone would look amazing), many people still seem to think that there must be a magic answer out there, if only they could find it. The reality is that nutrition and exercise are the tip of the iceberg. Digestion, stress, sleep, mindset, supplements – these are all key elements to any successful fat loss program. But there could be still more – metal or other toxicity, impaired gut health, food intolerances, parasite issues. Unless you're willing to go fully down the rabbit hole; unless you're willing to do every step it takes for the required period of time, without pause or abberation, then it might be best to save the time and hassle and just resign yourself to that kilo-a-year-gain now.
on goalsetting
Shoulds are pointless. Imagine if you had no chance of failing your NY resolutions because they were all things you absolutely want to do and will enjoy doing. And I mean truly, deeply enjoy, not enjoy as in "I enjoy sitting on the couch eating Doritos". I'm thinking that 2011 could be the year of 'anti-goalsetting'.
So how 'bout you? What have you learned of late?
Life is Now. Press Play.
Kat x

PS
I want to help you to build a business you LOVE, and that meets your every want and desire, in a real and true way, whilst also resulting in you making a LOT of money, fast, and impacting a lot of people, also fast, in the way you know you were born for!
My most transformative 1:1 intensive EVER … shifting people into EPIC income and success since 2016 is back, for the first time in 2019! I'm so excited to bring this signature transformative work back!
Rich Hot Empire!
Work With Me for 6-Weeks Personally to Grow Your Perfect Cult Tribe, Create and Launch Your Low-High End EMPIRE, and Set Up Multiple Recurring Income Streams to Take You to Multiple 7-Figures and Beyond, Doing What You Love!
This round is even more special as I will be re-recording all original content, with you there live with me and alongside me AND you will also receive all original content; the exact trainings which has made this program my most successful ever, with clients repeatedly saying they achieved more in 6 weeks with me than they had in 2 YEARS beforehand! This work is for entrepreneurs at ANY starting point, as it's about who you are as a person not where you're at. I've had clients anywhere from total start-up, to already doing 500k+ / year go through Rich Hot Empire and all who have done this work have gone to a level of income as well as alignment and FLOW which they couldn't previously even imagine!
6-week personalised intensive high level mastermind
Weekly group training and support; multi-media training: visual + audio
'Done for You' Templates and Step-by-Step Worksheets
Personalised 1:1 coaching included, plus DAILY unlimited 1:1 access
My personal hand on your business success
Weekly group coaching call and hotseat with my other private clients
24/7 mastermind forum, networking and support
Very limited spaces
Results guaranteed
Not for everyone
STARTS THIS MONTH!
I'm so excited to do this work with a small group of badasses who are willing to SHOW UP FOR THEIR SOUL no matter what. To walk away from all that is not serving, not actually working, not FILLING you. And to all yourself to bring your truest desires to life. If that's you, or you've felt the call to work with me at this level, PM me now. Bonuses and fast action-taker investments apply to all successful applicants, but for the first 5 to say yes there is a very special $2000+ bonus specific around Soul Shifts & Money Makin', and which, in and of itself even before we begin RHE will have shit changing for you FAST.
Apply via PM only. I can't wait to speak with you!
PPS
HAVE YOU JOINED PURPOSE PASSION FLOW ACADEMY?
My 'Going Fully Quantum' training will break down ALL of what we've discussed today, and teach you the finer details and finesse of it, as well as exactly what needs to be true for you to APPLY it, not only into the practical actions you need to create THAT money flow and THOSE results, but also in terms of ALL the energetics of it, especially the 'being and non-being' around dropping in to superflow so you can be shown, create, receive, AND of course the being around not being one of those people who just can't seem to choose faith and are ruled by fear. We'll also talk about creating and integrating the exact wording, beliefs, emotions, energies YOU need for all of this to switch effortlessly for you, as you've always known it would.
In other words: EVERYTHING you need to know to go fully quantum, and double your income in 30 days or less, or whatever else you choose!
Where will you find this training?
Why, it's one of the very first training in 'Remembering Who You Always Were', which. is our June intensive for Purpose Passion Flow Academy, my SUPER low-cost monthly membership mastermind!
And this training?
Will change your freaking reality. Well – it will REMEMBER it.
It's all available to you gorgeous.
You know this already.,In the quantum it is DONE. And in Purpose Passion Flow Academy, and especially our June intensive 'Remembering Who You Always Were'? We gon' done do it.