News
5 Rules For Living A Thrilling And Fulfilling Life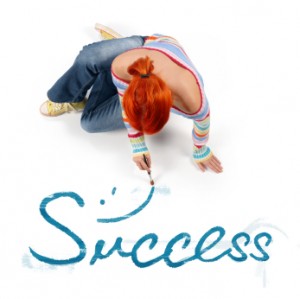 I came across an absolutely brilliant idea a month or so back, and I only regret that it's taken me this long to share it with you. Jon over at 5 Rules For Life emailed me with a (very flattering) submission request. It was right as I was heading o/s for a month or so, so I kinda forgot about it until stumbling across his blog again today. It really is a fantastic concept. In Jon's words –
"The premise is simple – people from all walks share what they believe are the most important rules to follow for a happy, successful, and fulfilling life."
I highly recommend checking this blog out – you may not come across with a new rule for your own top 5, but you'll most certainly be inspired! So without further ado, here are my 5 rules for life.
1. Be present
I have to admit I'm still struggling with this one myself (and probably always will), but it's definitely a rule I try to live by. It's all too easy to become so caught up in the day to day that we forget that life is, in fact, happening right now. And if you're not enjoying it, living it, being absorbed in it, pressing 'play', well then you're missing out on your own life. Which is just plain sad, not to mention somewhat unproductive, and even exhausting if it means your mind is constantly anywhere but where you are. There's a great saying that goes something like 'forget yesterday, live for today, tomorrow will take care of itself' (or may never come) – in fact, I think I'm paraphrasing from the Bible with that one. I'd say it's definitely a mantra worth living by, wouldn't you?
2. Figure out what really matters to you
It's all very well to learn how to be present, but it's not going to be especially rewarding if your 'present' is a place you don't really want to be. The most useful thing I've done (and repeated) in the past decade or so is taken time out to figure out what really matters to me. Truth be told it's a pretty hefty list, but whittling it down is half the fun and fairly insightful as well! When it all comes down to it, the thing that matters most to me is enjoying who I am and enjoying life with my family and those who I love. In order to get there, I need to generate a certain amount of money, be in a certain state of health, and create a lifestyle that allows me flexibility. Once you've got this stuff sorted in your mind, it's a simple matter of setting aside time to work on achieving those dreams. I find it best to focus on just 2 or 3 'big' things each year.
3. Do it – every day
Taking time to consider what truly matters takes you at least halfway to success. But, as much as the power of your mind is fairly incredible, you do have to actively take action if you want to move forward. At the start of this year I took up a 30-day challenge issued by Leo Babauta of Zen Habits. I can honestly say that it was one of the most worthwhile lessons I've learned in recent years – and so simple! All I did was set aside (minimum) the first 10 minutes of each day for something that was really important to me. The task I chose at the time was my writing. Getting through the entire challenge was tough, but incredibly rewarding. I don't think I've ever written as much as I did in that month, and I'm quite certain it both improved my writing skills and set the tone for a productive year of blogging. And although I've reverted to bad habits on occasion, I'm pretty good these days at doing first things first, and am even learning not to worry if 'second' things don't happen at all. Give it a go – I guarantee you'll love the outcome!
4. Learn the art of acceptance – you'll save yourself bucket-loads of stress
One of the best lines I've heard comes straight from the mouth of Al Pacino in The Devil's Advocate (awesome movie, if a little disturbing!). As the big man puts it – "it is what it is". I think that if you can learn to apply this mantra to various situations throughout your day, you'll find that you become a much calmer (and therefore happier) person. I know I'm not the only one who harbors stress, ill-will, frustration within my mind. And to what end? Most things are never going to be as bad or as powerful as they initially seem, and even if they are, what's the point of worrying about something you can't change? It is what it is, and it will eventually pass. I love that part of the Serenity Prayer that goes "grant me the serenity to accept the things I cannot change, the courage to change the things I can, and the wisdom to know the difference".
5. Don't be afraid to snob convention and break the rules once in a while – even your own!
Courage to make change is possibly one of the greatest things that we can conquer. In most cases (and quite particularly when it's something worth fighting for) the easy path is the one of least resistance. It's always tough to go against the grain, whether it's by following less-than-conventional nutritional wisdom, by questioning an 'expert' or power of some sort on an issue you just don't quite agree with, by choosing to take up any sort of belief path, or activity, or even hobby that differs from that which your peers or society deem acceptable. But what's the point of even living if you can't at least try to be true to yourself? If that means making a stand and taking the flak for it, so be it. If it means a huge leap of faith in your career or personal life, well isn't it worth the potential gain? And if it means you even have to redefine your own boundaries now and then, well then you really have conquered the art of living. In my mind at least! After all –
Don't forget –
Life is Now. Press Play.
Kat x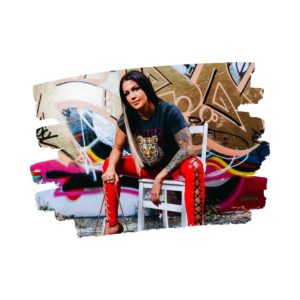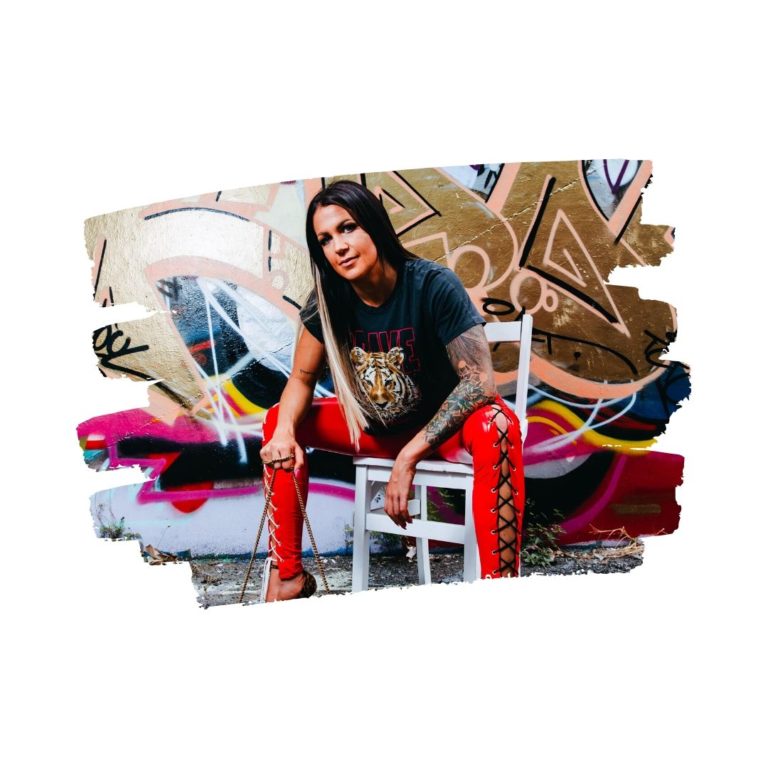 P.S.
Doors for The 100k Per Month Formula have re-opened for a very LIMITED time!
Don't miss out on the opportunity to be part of the The 100k Per Month Formula, jump in now and join while the course is running LIVE!
The 100K Per Month Formula is so much more than just what I know I'm here to teach, create, and share with you on the topic of achieving and surpassing consistent 100K months, all from soul of course, doing what you love, and just by being you.
I look around the dozens and dozens of revolutionary badasses who have said yes to soul in joining me and in just a matter of weeks, the shifts being made, the next level selves being stepped into, the MONEY claimed and created, is, well –
MIND-BLOWING to say the least.
I'm going to help you to easily identify the VERY few practical thingies you need to do to drop into a deeper level of creative flow and magic, and GET THE THINGS OUT INTO THE WORLD IN A WAY THAT GETS YOU PAID.
The 100k Per Month Formula is about the expansive energy of calling in, allowing, receiving and CHOOSING to be available now for whatever it is you know is available for YOU.
It might be the goal of 100K per month, it might be a completely different figure, whatever it is for YOU is what we'll be working on during our time together.
And, and a heads up – we're also gonna talk about the you still hide the TRUE wild power of your all that you ALL that you are.
Hmmm. So much more I am GOING to be saying to you about that!
So, yes.
The 100k Per Month Formula
10 modules + one extra (stealth!) one.
3 killer bonuses (including 2 entire new courses)
All new live course
YOU ALREADY KNOW IF YOU NEED TO BE HERE.
Join now and get immediate access to the 5 modules which have already dropped. Doors are open for three days only: https://thekatrinaruthshow.com/100kpermonthformula
You'll also receive access to ALL 100k Formula bonuses … plus join me live for the 2 Q&A hotseats!
In the end –
I got tired of trying to please everyone.
And I decided to just do me.
Publish my long posts.
Rant anytime I like.
Go off on ALL the tangents.
Let the ART control ME, not the other way around.
And when I did?
I made my millions.
Now go get yours.
Don't miss out on the opportunity to be part of the The 100k Per Month Formula, jump in now and join while the course is running LIVE!
This is far and away one of if not THE most rapidly transformative courses I have ever created!
3 days only!
Get your place today: https://thekatrinaruthshow.com/100kpermonthformula