News
5 Rules For Living A Thrilling And Fulfilling Life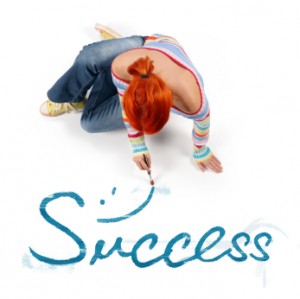 I came across an absolutely brilliant idea a month or so back, and I only regret that it's taken me this long to share it with you. Jon over at 5 Rules For Life emailed me with a (very flattering) submission request. It was right as I was heading o/s for a month or so, so I kinda forgot about it until stumbling across his blog again today. It really is a fantastic concept. In Jon's words –
"The premise is simple – people from all walks share what they believe are the most important rules to follow for a happy, successful, and fulfilling life."
I highly recommend checking this blog out – you may not come across with a new rule for your own top 5, but you'll most certainly be inspired! So without further ado, here are my 5 rules for life.
1. Be present
I have to admit I'm still struggling with this one myself (and probably always will), but it's definitely a rule I try to live by. It's all too easy to become so caught up in the day to day that we forget that life is, in fact, happening right now. And if you're not enjoying it, living it, being absorbed in it, pressing 'play', well then you're missing out on your own life. Which is just plain sad, not to mention somewhat unproductive, and even exhausting if it means your mind is constantly anywhere but where you are. There's a great saying that goes something like 'forget yesterday, live for today, tomorrow will take care of itself' (or may never come) – in fact, I think I'm paraphrasing from the Bible with that one. I'd say it's definitely a mantra worth living by, wouldn't you?
2. Figure out what really matters to you
It's all very well to learn how to be present, but it's not going to be especially rewarding if your 'present' is a place you don't really want to be. The most useful thing I've done (and repeated) in the past decade or so is taken time out to figure out what really matters to me. Truth be told it's a pretty hefty list, but whittling it down is half the fun and fairly insightful as well! When it all comes down to it, the thing that matters most to me is enjoying who I am and enjoying life with my family and those who I love. In order to get there, I need to generate a certain amount of money, be in a certain state of health, and create a lifestyle that allows me flexibility. Once you've got this stuff sorted in your mind, it's a simple matter of setting aside time to work on achieving those dreams. I find it best to focus on just 2 or 3 'big' things each year.
3. Do it – every day
Taking time to consider what truly matters takes you at least halfway to success. But, as much as the power of your mind is fairly incredible, you do have to actively take action if you want to move forward. At the start of this year I took up a 30-day challenge issued by Leo Babauta of Zen Habits. I can honestly say that it was one of the most worthwhile lessons I've learned in recent years – and so simple! All I did was set aside (minimum) the first 10 minutes of each day for something that was really important to me. The task I chose at the time was my writing. Getting through the entire challenge was tough, but incredibly rewarding. I don't think I've ever written as much as I did in that month, and I'm quite certain it both improved my writing skills and set the tone for a productive year of blogging. And although I've reverted to bad habits on occasion, I'm pretty good these days at doing first things first, and am even learning not to worry if 'second' things don't happen at all. Give it a go – I guarantee you'll love the outcome!
4. Learn the art of acceptance – you'll save yourself bucket-loads of stress
One of the best lines I've heard comes straight from the mouth of Al Pacino in The Devil's Advocate (awesome movie, if a little disturbing!). As the big man puts it – "it is what it is". I think that if you can learn to apply this mantra to various situations throughout your day, you'll find that you become a much calmer (and therefore happier) person. I know I'm not the only one who harbors stress, ill-will, frustration within my mind. And to what end? Most things are never going to be as bad or as powerful as they initially seem, and even if they are, what's the point of worrying about something you can't change? It is what it is, and it will eventually pass. I love that part of the Serenity Prayer that goes "grant me the serenity to accept the things I cannot change, the courage to change the things I can, and the wisdom to know the difference".
5. Don't be afraid to snob convention and break the rules once in a while – even your own!
Courage to make change is possibly one of the greatest things that we can conquer. In most cases (and quite particularly when it's something worth fighting for) the easy path is the one of least resistance. It's always tough to go against the grain, whether it's by following less-than-conventional nutritional wisdom, by questioning an 'expert' or power of some sort on an issue you just don't quite agree with, by choosing to take up any sort of belief path, or activity, or even hobby that differs from that which your peers or society deem acceptable. But what's the point of even living if you can't at least try to be true to yourself? If that means making a stand and taking the flak for it, so be it. If it means a huge leap of faith in your career or personal life, well isn't it worth the potential gain? And if it means you even have to redefine your own boundaries now and then, well then you really have conquered the art of living. In my mind at least! After all –
Life is Now. Press Play.
Kat
Life is Now. Press Play.
Kat x

PS
I want to help you to build a business you LOVE, and that meets your every want and desire, in a real and true way, whilst also resulting in you making a LOT of money, fast, and impacting a lot of people, also fast, in the way you know you were born for!
My most transformative 1:1 intensive EVER … shifting people into EPIC income and success since 2016 is back, for the first time in 2019! I'm so excited to bring this signature transformative work back!
Rich Hot Empire!
Work With Me for 6-Weeks Personally to Grow Your Perfect Cult Tribe, Create and Launch Your Low-High End EMPIRE, and Set Up Multiple Recurring Income Streams to Take You to Multiple 7-Figures and Beyond, Doing What You Love!
This round is even more special as I will be re-recording all original content, with you there live with me and alongside me AND you will also receive all original content; the exact trainings which has made this program my most successful ever, with clients repeatedly saying they achieved more in 6 weeks with me than they had in 2 YEARS beforehand! This work is for entrepreneurs at ANY starting point, as it's about who you are as a person not where you're at. I've had clients anywhere from total start-up, to already doing 500k+ / year go through Rich Hot Empire and all who have done this work have gone to a level of income as well as alignment and FLOW which they couldn't previously even imagine!
6-week personalised intensive high level mastermind
Weekly group training and support; multi-media training: visual + audio
'Done for You' Templates and Step-by-Step Worksheets
Personalised 1:1 coaching included, plus DAILY unlimited 1:1 access
My personal hand on your business success
Weekly group coaching call and hotseat with my other private clients
24/7 mastermind forum, networking and support
Very limited spaces
Results guaranteed
Not for everyone
STARTS THIS MONTH!
I'm so excited to do this work with a small group of badasses who are willing to SHOW UP FOR THEIR SOUL no matter what. To walk away from all that is not serving, not actually working, not FILLING you. And to all yourself to bring your truest desires to life. If that's you, or you've felt the call to work with me at this level, PM me now. Bonuses and fast action-taker investments apply to all successful applicants, but for the first 5 to say yes there is a very special $2000+ bonus specific around Soul Shifts & Money Makin', and which, in and of itself even before we begin RHE will have shit changing for you FAST.
Apply via PM only. I can't wait to speak with you!
PPS
HAVE YOU JOINED PURPOSE PASSION FLOW ACADEMY?
My 'Going Fully Quantum' training will break down ALL of what we've discussed today, and teach you the finer details and finesse of it, as well as exactly what needs to be true for you to APPLY it, not only into the practical actions you need to create THAT money flow and THOSE results, but also in terms of ALL the energetics of it, especially the 'being and non-being' around dropping in to superflow so you can be shown, create, receive, AND of course the being around not being one of those people who just can't seem to choose faith and are ruled by fear. We'll also talk about creating and integrating the exact wording, beliefs, emotions, energies YOU need for all of this to switch effortlessly for you, as you've always known it would.
In other words: EVERYTHING you need to know to go fully quantum, and double your income in 30 days or less, or whatever else you choose!
Where will you find this training?
Why, it's one of the very first training in 'Remembering Who You Always Were', which. is our June intensive for Purpose Passion Flow Academy, my SUPER low-cost monthly membership mastermind!
And this training?
Will change your freaking reality. Well – it will REMEMBER it.
It's all available to you gorgeous.
You know this already.,In the quantum it is DONE. And in Purpose Passion Flow Academy, and especially our June intensive 'Remembering Who You Always Were'? We gon' done do it.