Oh yes it's true. I admit it – I'm a 'live to eat' kind of gal rather than an 'eat to live' one. I've tried it and I am more than happy to admit that no I canNOT happily subsist on a lean protein and blanched greens sort of diet. There needs to be more. There needs to be fat. Some va-va-voom. And certainly, most definitely the occasional fried food.
Here are 7 of my absolute fave fried foods. And the best part? Do 'em right and they will actually help you to lean out!
7 fried foods to lean you out
1. Sweet potato chips. Homemade is easy peasy, so don't go for the pre-cut ones which are also pre-cooked in nasty oils. Simply chop a sweet potato (peeled) into cubes or strips, toss in some olive oil with herbs and salt and pepper, and then pan-fry in coconut oil. Coconut oil is a medium-chain fatty acid known for it's satiety-inducing goodness (and taste), and it is a fat-burning fat.
2. Fried eggs. Yummy yum yum. Eating the whole egg is a great way to increase essential fatty acids in your diet, and that helps you to get lean. I like to fry my eggs in organic butter, which is an excellent source of iodine. Iodine boosts your thyroid and that boosts your metabolism.
3. Haloumi cheese. Oh my goodness, could there be any better breaky addition or late-night snack than a few strips of this fantastic saganaki-style sheep's cheese? Okay, a whole block; let's be honest. Haloumi is great pan-fried in coconut oil as well; it only needs about 20-30 seconds each side. Serve with squeezed lemon and pink salt.
4. Buttered mushrooms with garlic, sage and salt. This post is starting to turn a little food porn-y! But how could it not when there are so many good things to fry. Garlic is a spice that is excellent for supporting your liver, so it's a great addition to any pan-fried veg. Butter does the iodine thing again, and also contains butyric acid, which helps to burn brown fat. Burning more brown fat is a great way to lose fat. Delish!
5. Cruciferous vegies, chopped small, and cooked in non-refined coconut oil with chili, garlic, and ginger. Non-refined coconut oil tastes all coconut-y. This Thai style dish is an excellent side for any sort of grilled meat, and has detoxifying vegies, spices, and metabolism boosting chili. As well as the coconut oil of course!
6. Grilled octopus. Um, I think I could pretty much live on a diet of grilled octopus, haloumi, and the occasional glass of red. Maybe some dark chocolate? Not sure how that would go fried though, so we will leave it out for now! Slice up a tube of squid from your fishmonger, toss it in some olive oil and herbs first, then pan fry quickly in ghee or coconut oil. A great appetiser! Or meal! Or snack!
7. Pan-fried banana served with fried eggs and bacon. Okay, this one is kind of a sneaky addition as I wouldn't be eating that regularly! BUT – it is one of my absolute must-have treat meals, and one that certainly still fits into the Woman Incredible Look Great Naked way of eating.
speaking of looking great naked …

Do you like that little segue there? I did 🙂
So, last night, I finished off 4 additional bonuses for my newly released Woman Incredible Look Great Naked Eating Plan. These came on the back of various questions and feedback I'd had over the past few weeks, as well as a few things I just was itching to share with you!
I have had literally tons of great emails from ladies on the plan (and a few men), and a lot of excellent questions about it on Facebook.
Here's a small selection of those comments –
"I'm loving the plan, I incorporate a fresh veggie juice first thing in the morning & then an hour later eat my two boiled eggs, but apart from that I'm following it to the tee. I like measurements, so it's useful to know ok this much yoghurt with this much nuts because it's so easy to over eat. As well as the protein amounts it's good to know, sometime you aren't eating enough & that's not good because that's when I binge! I have given up alcohol so that's one step closer to getting the body I want." – Belinda Gonzalez, Project Administrator
Congrats again on the LGN Eating Plan! It's a great overview. I already followed most of your "rules" but it's good to read up on everything again and feel reassured that I'm doing things right. Can't wait for the two extra bonuses I've heard you taking about …!!! – Lena Sauter

"I'm really enjoying eating to your plan and have found that I have significantly less sugar cravings and am able to manage those that I do have! Thanks for creating your plan! It's straightforward and provides info accross an array of topics.  And it's so wonderful that i am able to contact you with such a quick reply". – Rachael Kedey, new Mum
"Also got a copy of your new 'Naked' ebook too and am enjoying testing out some of the ideas. I'm even sharing them with my boyfriend to try and inspire him with new ideas about eating". – Anna Kamasz
Don't forget –
Life is Now. Press Play.
Kat x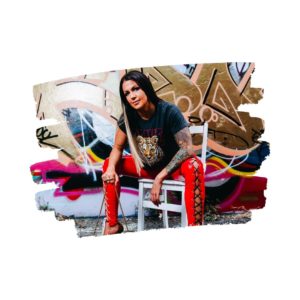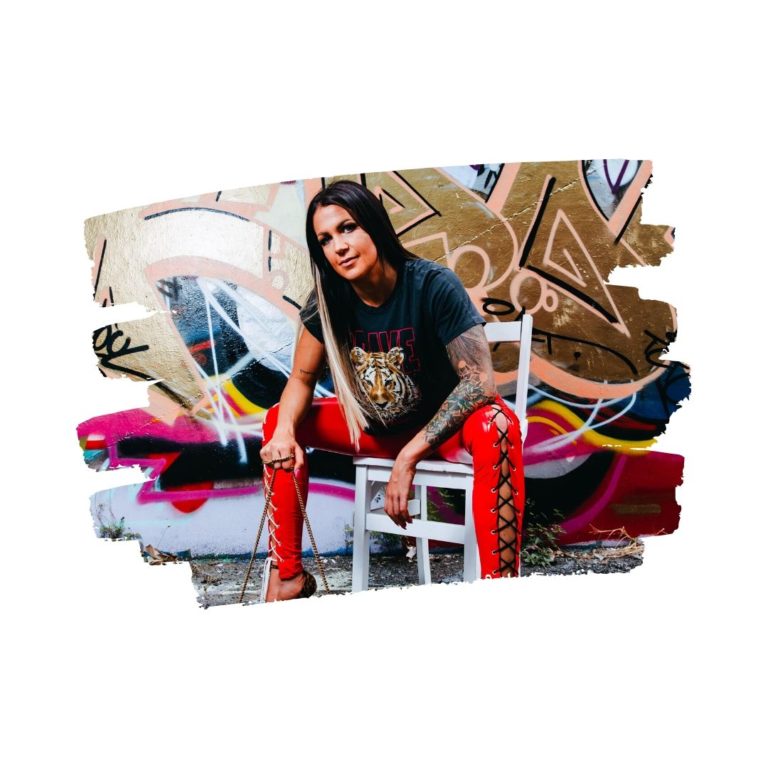 P.S.
Million Dollar Soul Team is here!
An absolute MUST for any entrepreneur who is ready to NOW start saying yes to the one day vision of where they're meant to be!
The Point by Point & Definitive Program on Finding, Building, Training, Empowering, and Flowing With Your Ultimate 'One Day' Soulmate Team, But Now!
https://thekatrinaruthshow.com/milliondollarsoulteam/
Learn exactly, and every step along the way, how I went from solo entrepreneur, to one and then two VAs even up to multiple 7-figures per year, to now being surrounded by the MOST incredible dream team on the planet! Everything you need to know for EVERY step on your journey in this area, plus the ongoing day to day and BTS of all of it! Taught by me AND the #KatNinjas, and includes access to our Standard Operating Procedures, Templates, Systems, and more, that you can use right away in your own biz, even if the entire team right now is, like it once was for me, YOU!
This 4 week program is about SO much more than simply the 'how' of finding, building, training, empowering, and flowing with your ultimate soul team. What it's really about? Getting TF outta your own way, whatever that looks like, to say yes to the business and life you actually came here for.
Come see what I made you, here: https://thekatrinaruthshow.com/milliondollarsoulteam/
P.P.S.
I'm re-opening Rich Hot Empire, today!
This is my 6 week 1:1 intensive, #KatrinaRuthFamous since 2016! It is THE way to work with me if you know you're meant to work with me 😉
During our 6 weeks together I take you through EVERYTHING there is to know around building your low end right through to high end multi 7-figure and BEYOND soul aligned empire, doing only what you love.
This isn't about where you are right now in business, this isn't about how much money you're making right now it's about who you are as a person.
Rich Hot Empire is about flicking the damn switch on who you're meant to be NOW!
Here's the thing –
The difference between you and the woman you see who is crushing it online, who's doing such an amazing job, who is so inspiring just through the ESSENCE of who they are –
Honestly, the difference isn't the systems and the structures..
The difference is she just has a HIGHER LEVEL OF BELIEF than you.
The belief in her God given right to have things work in a certain way
The belief to have business work in a certain way
The belief to have life treat her in a certain way
The belief to have the right ideas come through
The belief to have things just work out
She just believes and expects it!
What is your level of belief?
It's time to back yourself, but FULLY.
Its time to dig your damn heels in and DO the darn thing now!
This?
This is what Rich Hot Empire, and the work I do with you as a private client in this 6 week time together, is all about.
It's a time to really get into the structure and strategy in a DIFFERENT kind of way. To go behind the scenes of how I've done it, to build a multiple 7-fig per year biz which breaks all the rules, lets me be me, and yet is also highly structured … without at all feeling that way!
It's a pretty cool thing, to realise you figured out how to unleash ALL your madness, but fully, and NEVER compromise on what feels fuck yes and fly for you, and yet know you got your biz shiz sorted!
Guess what??
You get to have that too.
We dig ALL the way in to your belief stuff, mindset stuff, energetic alignment and ability to receive, everything INTERNAL that is stopping you from already being where you know you should and could, and what to do about it.
Rich Hot Empire gets such incredible results for people because it marries these two areas together. Full alignment to that next level identity you KNOW is waiting for you –
And full asskickery to do what you know you gotta do, with me right there by your side showing you how to do that, how to find the exact way that feels good and works for YOU.
Ready to go all in on you and truly BELIEVE you can have it all?!
Message me for the full overview: http://m.me/katrinaruthofficial
>>>Rich Hot Empire! 6-Weeks Personally to Grow Your Perfect Cult Tribe, Create and Launch Your Low-High End EMPIRE, and Set Up Multiple Recurring Income Streams to Take You to 7-Figures and Beyond, Doing What You Love! <<<
6-week personalised intensive high level mastermind
Weekly group training and support; multi-media training: visual + audio
'Done for You' Templates and Step-by-Step Worksheets
Personalised 1:1 coaching included, plus DAILY unlimited 1:1 access
My personal hand on your business success
Weekly group coaching call and hotseat with my other private clients
24/7 mastermind forum, networking and support
Very limited spaces
Results guaranteed
Not for everyone
I'm so excited to do this work with a small group of badasses who are willing to SHOW UP FOR THEIR SOUL no matter what. To walk away from all that is not serving, not actually working, not FILLING you. And to all yourself to bring your truest desires to life.
If that's you, or you've felt the call to work with me at this level, PM me now.
Apply via PM only http://m.me/katrinaruthofficial. I can't wait to speak with you!