News
A Week In The Life Of A Typical Personal Training Client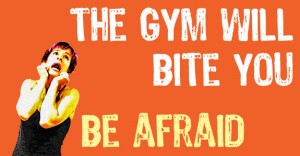 I thought you might find this interesting, it's a letter that one of my colleagues received from a client of hers. An insight into what you really should expect as a personal training client!

"For my birthday this year, my daughter (the dear) purchased a week of personal training at the local health club for me. Although I am still in great shape since being a high school football cheerleader 33 years ago, I decided it would be a good idea to go ahead and give it a try.
I called the club and made my reservations with a personal trainer named Belinda, who identified herself as a 26-year-old aerobics instructor and model for athletic clothing and swim wear.
My daughter seemed pleased with my enthusiasm to get started! The club encouraged me to keep a diary to chart my progress, so here goes.
MONDAY
Started my day at 6:00 a.m. Tough to get out of bed, but found it was well worth it when I arrived at the health club to find Belinda waiting for me. She is something of a Greek goddess – with blond hair, dancing eyes and a dazzling white smile. Woo Hoo!!
Belinda gave me a tour and showed me the machines. I enjoyed watching the skillful way in which she conducted her aerobics class after my workout today. Very inspiring!
Belinda was encouraging as I did my sit-ups, although my gut was already aching from holding it in the whole time she was around. This is going to be a FANTASTIC week!
TUESDAY
I drank a whole pot of coffee, but I finally made it out the door. Belinda made me lie on my back and push a heavy iron bar into the air then she put weights on it! My legs were a little wobbly on the treadmill, but I made the full mile. Belinda's rewarding smile made it all worthwhile. I feel GREAT!
It's a whole new life for me.
WEDNESDAY
The only way I can brush my teeth is by laying the toothbrush on the counter and moving my mouth back and forth over it. I believe I have a hernia in both pectorals. Driving was OK as long as I didn't try to steer or stop. I parked on top of a Corolla in the club parking lot.
Belinda was impatient with me, insisting that my screams bothered other club members. Her voice is a little too perky for that early in the morning and when she scolds, she gets this nasally whine that is VERY annoying.
My chest hurt when I got on the treadmill, so Belinda put me on the stair monster. Why the hell would anyone invent a machine to simulate an activity rendered obsolete by elevators? Belinda told me it would help me get in shape and enjoy life.
She said some other shit too.
THURSDAY
Belinda was waiting for me with her vampire-like teeth exposed as her thin, cruel lips were pulled back in a full snarl. I couldn't help being a half an hour late – it took me that long to tie my shoes. Belinda took me to work out with dumbbells. When she was not looking, I ran and hid in the rest-room. She sent another skinny bitch to find me.
Then, as punishment, she put me on the rowing machine — which I sank.
FRIDAY
I hate that bitch Belinda more than any human being has ever hated any other human being in the history of the world. Stupid, skinny, anemic, anorexic little cheerleader. If there was a part of my body I could move without unbearable pain, I would beat her with it. Belinda wanted me to work on my triceps. I don't have any triceps! And if you don't want dents in the floor, don't hand me the damn barbells or anything that weighs more than a sandwich.
The treadmill flung me off and I landed on a health and nutrition teacher. Why couldn't it have been someone softer, like the drama coach or the choir director?
SATURDAY
Belinda left a message on my answering machine in her grating, shrilly voice wondering why I did not show up today. Just hearing her voice made me want to smash the machine with my planner; however, I lacked the strength to even use the TV remote and ended up catching eleven straight hours of the Weather Channel.
SUNDAY
I'm having the Church van pick me up for services today so I can go and thank GOD that this week is over. I will also pray that next year my daughter (the little wretch) will choose a gift for me that is fun — like a root canal or a hysterectomy.
Feel free to comment below with some highs and lows from your own experience working with a trainer!
Don't forget –
Life is Now. Press Play.
Kat x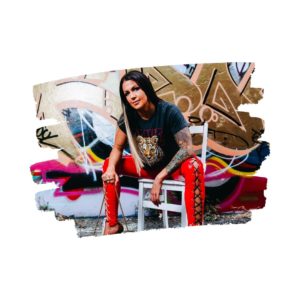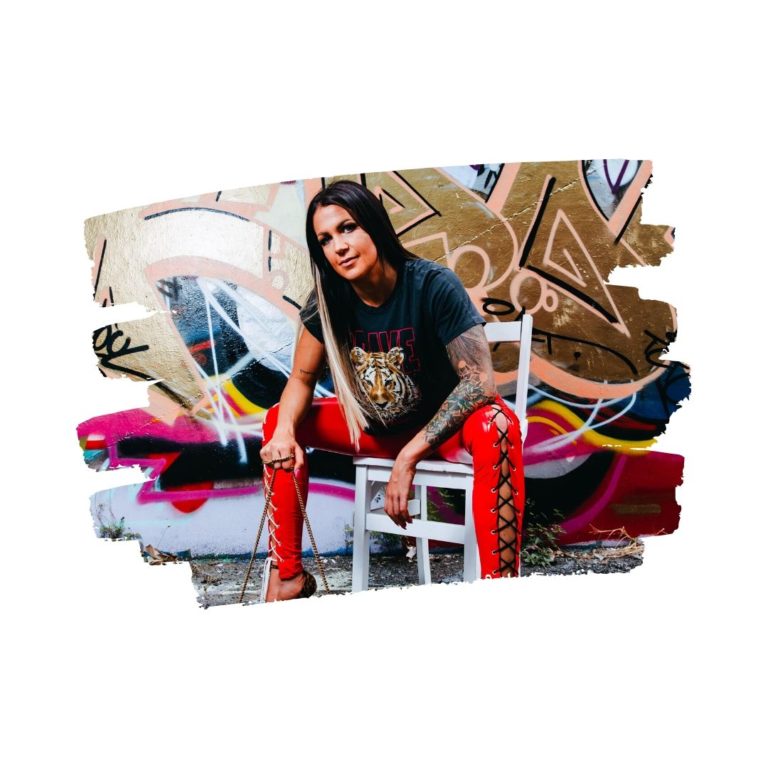 P.S.
I've been doing 100k months (and 4x+ that) since December 2014. I have mentored numerous badass peeps as they crossed that milestone. Now, for the first time ever, I'm taking you into the thought processes, patterns and also showing-up-edness of peeps who do THAT, while simultaneously teaching you how to access, activate and act from the deepest and truest blueprint of YOU.
My brand new digital course, The 100k Per Month Formula is HERE!
Are you sick of trying to teach and shift everyone else on how to expand their mindset and capacity to receive, and wondering where the person is who is going to hold THAT level of space for YOU?
Are you so.freaking.done with EVER having to tell yourself that the next level you're looking for requires you to do a, b or c that you don't wanna do, would rather claw your eyeballs out than do, thank you very much, and deep down don't believe you have to do?
DO YOU NEED SOME KAT IN YOUR LIFE TO KICK YOUR BUTT WITH ALIGNMENT AND LOVE AND MAYBE SOME BONUS BOOTY SLAPS TO WHERE IT'S MEANT TO BE?
The 100k Per Month Formula 

💃

💸

🔥
Registrations are off to a ROARING start already. And no small wonder, when you see all that we're doing.
10 modules + one extra (stealth!) one.
3 killer bonuses (including 2 entire new courses)
All new live course, starting June 8.
For the Entrepreneurs Who Were Always Gonna Run the Damn Thing.
You and me and a group of like-minded revolutionary leaders who specifically desire THAT money goal (and beyond) and know that they know that they know that it's where they should be.
Who are willing to do what it takes,
no matter what it takes,
until it takes,
AND THEN KEEP GOING.
To get there.
With integrity and soul and badass truth and BELLS on.
https://thekatrinaruthshow.com/100kpermonthformula
Check out the bonuses! 🔥
>>> Soulmate support $199 bonus.
A course I'm going to create alongside this one, and sell separately for a full $199, is on building a soulmate team. You will see me launch this at some point in the next month or so. You get this entire course FREE as a bonus with the 100k Per Month Formula!
>>> Mindset of a 100k Per Month and Beyond Entrepreneur –
I'm creating 30 days of journal prompts and mini asskickin' messages for you that go into the mindset of a 100k per month (and beyond) entrepreneur, in order to drop you deeper and deeper into being that person as we go. This is based on what I have observed in myself as well as the MANY badasses on and offline who I have coached who make this sort of money. This bonus could and likely will be sold separately for $199 as a home-study course!
>>> Q&A bonus!
My Q&As are famous for being one of the ways the GREATEST gold and magic comes out from me! You will have live access (and / or replay access) to two Q&A only sessions recorded JUST for 100k Per Month Formula students, and you'll be able to ask or submit your questions on these!
>>> Pay in full bonus!
Claim your place with the upfront payment choice (regular, VIP, or Super VIP) and receive an exclusive and UNAVAILABLE FOR SALE 'Fuck the How' Katrina Ruth graffiti T. Hot off the press, and just for you!
Everything you need to know and feel + your place here! https://thekatrinaruthshow.com/100kpermonthformula