News
6 Delicious Breaky Ideas (Plus One)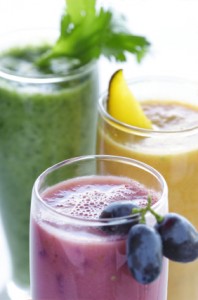 I came across a great post over at ZentoFitness last week. If you've been around BodyIncredible.com for a while, you'll know that taking time for a proper breaky is vital to a healthy metabolism and long-lasting energy. You may even have had a chance to try my super fat loss smoothie recipe (I get stacks of great feedback on this one, so definitely add it to your morning schedule if you haven't already!), my yummy protein pancakes, and maybe even my home-made nut milk – a great alternative base for the smoothie.
But even if you have worked your way through all of those, I'll bet you're always on the lookout for tasty variations that still meet the criteria of a healthy and metabolism-boostin' meal. If you're anything like me you are, anyway! In which case you should definitely head on over to ZentoFitness and check out these warming winter breakfast ideas. The coffee recipe is already a new 'must have' of mine, particularly as it has great fat loss properties!
And if you have any favorite breaky ideas of your own that you'd be willing to share, then drop me a note in the comments section below.
DON'T FORGET –
Life is Now. Press Play.
Kat
PS. The Own Your Value + Worth free 10-day challenge is OFFICIALLY UNDERWAY!

> Live training has just begun
> 10 days with me to become the you it's time to be. Choose your true choices. Say yes to all of you. And watch your life change, now!
> Mindset + inner game focus AND practical application to impact your business, money flow, and life right away
> Feel the FUN and joy of tapping in to all of you and understanding fully that your enoughness is not up for negotiation
> My first free live challenge in years so do.not.miss!
I love you. Yay!