News
Yummy Protein Pancakes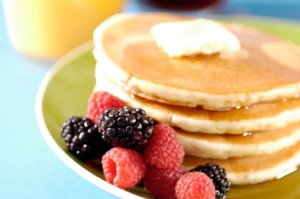 Is there anything more enticing than the idea of fresh and fluffy pancakes to start your day off? Or for an indulgent post-dinner treat? My mouth is watering just thinking about it. It's a shame they're so naughty, or I'd be eating them on a weekly basis. The good news is that by substituting that gloopy supermarket mix with these delicious protein pancakes, you not only can eat them on a regular basis, I'd go so far as to say you should do so!
Easiest Mix Ever (serves one)

3 whole organic eggs
1-2 scoops chocolate or vanilla protein powder – be sure to choose an organic brand without synthetic chemicals
Pinch or two of stevia
Coconut oil for cooking
Whip It Up
Beat the eggs well with a fork or a whisk – the lighter the mix before you cook it, the fluffier the pancakes. Add one scoop of your protein powder and the stevia and beat through thoroughly. Depending on the size of your eggs, the mixture will likely be too runny, so add another half to one scoops of powder. Heat a tablespoon of coconut oil in a medium sized pan  – try to avoid teflon or non-stick as it releases toxic chemicals into your food. Even the really expensive ones will do this – if you're not convinced simply heat a small amount of water with some baking soda in your pan, and then taste. Yuck! But for now (yum), once your oil is properly heated place a generous scoop of pancake mix into the middle of the pan. Allow to spread. Cook for around 2 minutes, or until pancake easily lifts from pan and you can flip it. If you don't use enough coconut oil, you could end up with a stick mess. Once side two is cooked, simply toss onto a plate. Serve with a small amount of organic butter or cream, and some fresh berries.
PS – try to stop at one. I bet you can't!
Don't forget –
Life is Now. Press Play.
Kat x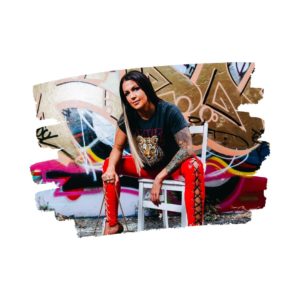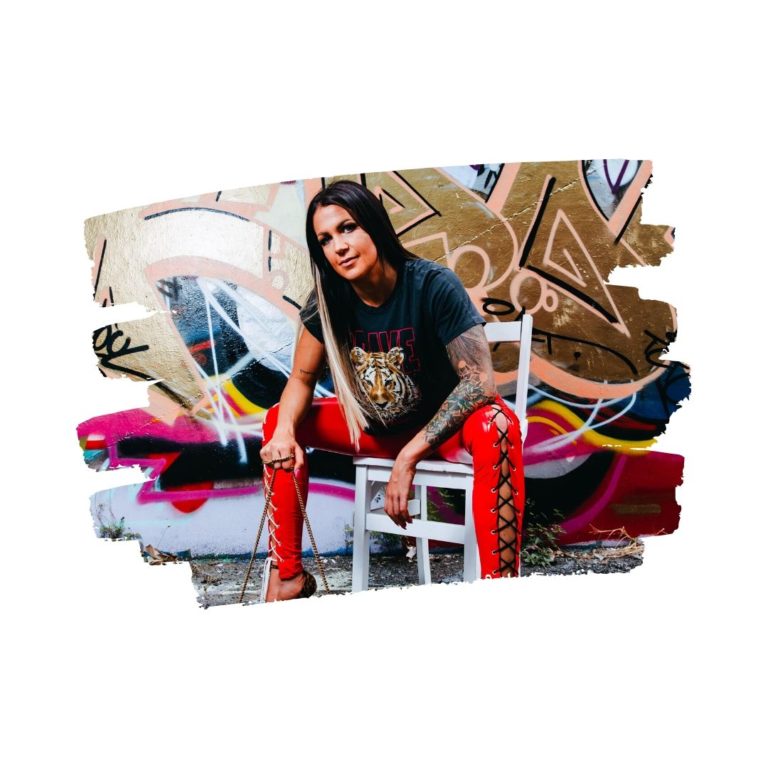 PS
I want to help you, for 30 days, and in actual fact beyond, but let's start there, sure –
go beyond the place you first had to get to, in order to be there.
You've always known there would be a time like this.
You've always known it would COME to this.
I'm talking about that it was always clear the time would come when you no longer could AFFORD to listen to your own bullshit about not being there,
and you had to just flick the damn switch and GO there.
30 Days to Package, Position, and Sell TF Outta You
Includes daily identity, energy, recoding work to JUST.BE.THE.PERSON, and includes DAILY sales and money makin' strategies you can INSTANTLY implement. Yes, 30 Days, 30 Ways to Make Mo' Money, Mo' Money Now. Taken from the BEST tools, strategies, and soul-led wanderings I've learned over the past 14+ years online to ultimately end up making now nearly 15 million $ online!
I want to show you just how much more money you can make, right now, by showing up bigger for your soul peeps, being bigger than your own bullshit about why you can't, or not yet, and just DECIDING to go all in.
Deciding? Plus adding some serious to the point effective mofo strategy which –
a) feels freakin' amazing for YOU, a big fat fuck yes in your soul
b) results in mo' money, mo' money now, regardless of what you're currently selling, how much of it, how big your audience is, or how far you still feel from where you're meant to be!
TIME TO TRANSCEND –
Transcend the noise.
Transcend the uncertainty.
Transcend the ramblings and shriekings of your fear mind.
Transcend the not being there yet, the not good enough yet, the don't know who or what or how your next level is yet.
To transcend the waiting.
Transcend the wishing.
Transcend the 'one daying'.
Transcend complexity.
And most of all?
Transcend the idea that there is a single fucking thing you need to do right now before your are allowed to ALREADY BE THE DAMN PERSON. Your soul already told you long ago that you've got this … now we gonna BACK it.
Time to get your damn stability, yeah?