News
Ask Kat: Is Intermittent Fasting A Good Idea?
Read time: 60-90 seconds.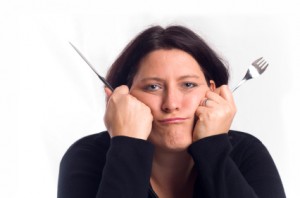 Reader: Hi Kat,
I was wondering what your thoughts were regarding intermittent fasting? I have always been of the belief that breakfast is important, setting the metabolism up for the day, and then have always been regimented in ensuring I eat 4-6 small, high protein meals throughout the course of the day. However, this suggests to fast & then have your first meal post training. Many
people appear to have had significant results through using this method & I was thinking of trying it,  however I would be interested to hear your thoughts on this!
Kat: As you will see from the link I included in your question, I have written about intermittent fasting (IF) in a previous post. That was at a time when I was starting to explore the idea and testing it out in my own life. You'll notice in the post that I'm even questioning a lot of what I previously thought to be true about nutrition, and am pretty positive about the idea of IF. In fact, around that time I ended up trying IF for about a 6 week period. I did lose a couple of kilos, but I was also fairly average in my exercise abilities and I half suspect I lost lean muscle not fat. I've discussed the concept since then with some of my most respected colleagues and sought the viewpoint of a whole range of people. Here is what I now believe to be true about IF.
Firstly, never say never about any approach to nutrition (unless it's the Twinkie diet or something similar!). What I mean by this, is I believe it's a good idea to trial different approaches and determine what works best for you at different times in your life.
Secondly, I would never recommend IF if you have not already established healthy eating patterns based on regular intake of protein and greens. To do otherwise could lead to binging or other unhealthy habits.
For most people, fat loss will occur steadily (and last), when they eat every 3 hours or so. Follow the KISS principle (Keep It Simple, Stupid) – eating lean protein, along with green vegetables and some nuts and seeds or other good fats WILL work. Just be consistent!
There are exceptions to every rule. Sometimes I do believe it's useful to fast. However my personal opinion on this is that it's a matter of listening to your body – there are occasions when, due to reduced exercise, for example you may be able to skip a meal without losing muscle mass and thus reducing metabolism.
I still like the theory behind it – in nature we wouldn't always have access to regular food. But, on the other hand, we also wouldn't face the constant stressors of the modern world and the cortisol (fat-storing) overload this can entail. So for most people, I do think IF is a grabbing at straws idea.
Summing up: my advice is to develop the habit of eating real-food meals at regular intervals, and to do so in a consistent manner. When it comes to portion sizes, listen to your body. You can't overdose on lean protein and green vegetables – eat what you feel you need, no more and no less! Avoid latching on to ideas that sound like a magic solution, particularly if you don't have an excellent knowledge of nutrition and haven't been consistent with healthy eating habits over a long duration of time.
I hope that helps!
PS – if you have your own question that you'd like featured as a blog post and think would benefit other readers as well, just send it to me in an email.
PS
LAST CHANCE TO JOIN PURPOSE PASSION FLOW ACADEMY 50% OFF, AND BECOME A FOUNDATION MEMBER + SCORE $1533 OF INSTANT BONUSES!
My 'Going Fully Quantum' training will break down ALL of what we've discussed today, and teach you the finer details and finesse of it, as well as exactly what needs to be true for you to APPLY it, not only into the practical actions you need to create THAT money flow and THOSE results, but also in terms of ALL the energetics of it, especially the 'being and non-being' around dropping in to superflow so you can be shown, create, receive, AND of course the being around not being one of those people who just can't seem to choose faith and are ruled by fear. We'll also talk about creating and integrating the exact wording, beliefs, emotions, energies YOU need for all of this to switch effortlessly for you, as you've always known it would.
In other words: EVERYTHING you need to know to go fully quantum, and double your income in 30 days or less, or whatever else you choose!
Where will you find this training?
Why, it's one of the very first training in 'Remembering Who You Always Were', which. is our June intensive for Purpose Passion Flow Academy, my SUPER low-cost monthly membership mastermind!
And that intensive in the Academy kicks off THIS Wednesday June 19!!
AND, right now you have just ONE DAY left to join Purpose Passion Flow Academy at 50% off the ALREADY crazy low cost, as a foundation member, and keep that price for as long as you choose to remain a member PLUS receive $1533 of bonuses; which is 3 of my best ever home-study courses! THIS PRICE WILL NEVER APPLY AGAIN.
And this training?
Will change your freaking reality. Well – it will REMEMBER it.
It's all available to you gorgeous.
You know this already.,In the quantum it is DONE. And in Purpose Passion Flow Academy, and especially our June intensive 'Remembering Who You Always Were'? We gon' done do it.
PPS
Final day for 50% off + bonuses, and me? Right there by your side from here on out:
PPPS
Join #PurposePassionFlowAcademy today and not only receive everything above, but everything that this mastermind is about – which in the practical is a killer amount of monthly connection, trainings, hotseats, downloads, dream biz & life creation exercises, PLUS an ENTIRE new deep dive program each month which we go through together live, but more importantly – get your magnetic freaking fuck yes life. The place where you say yes to your soul –
Is here: