News
Ask Kat: Is Intermittent Fasting A Good Idea?
Read time: 60-90 seconds.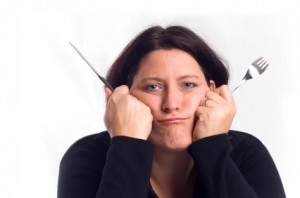 Reader: Hi Kat,
I was wondering what your thoughts were regarding intermittent fasting? I have always been of the belief that breakfast is important, setting the metabolism up for the day, and then have always been regimented in ensuring I eat 4-6 small, high protein meals throughout the course of the day. However, this suggests to fast & then have your first meal post training. Many
people appear to have had significant results through using this method & I was thinking of trying it,  however I would be interested to hear your thoughts on this!
Kat: As you will see from the link I included in your question, I have written about intermittent fasting (IF) in a previous post. That was at a time when I was starting to explore the idea and testing it out in my own life. You'll notice in the post that I'm even questioning a lot of what I previously thought to be true about nutrition, and am pretty positive about the idea of IF. In fact, around that time I ended up trying IF for about a 6 week period. I did lose a couple of kilos, but I was also fairly average in my exercise abilities and I half suspect I lost lean muscle not fat. I've discussed the concept since then with some of my most respected colleagues and sought the viewpoint of a whole range of people. Here is what I now believe to be true about IF.
Firstly, never say never about any approach to nutrition (unless it's the Twinkie diet or something similar!). What I mean by this, is I believe it's a good idea to trial different approaches and determine what works best for you at different times in your life.
Secondly, I would never recommend IF if you have not already established healthy eating patterns based on regular intake of protein and greens. To do otherwise could lead to binging or other unhealthy habits.
For most people, fat loss will occur steadily (and last), when they eat every 3 hours or so. Follow the KISS principle (Keep It Simple, Stupid) – eating lean protein, along with green vegetables and some nuts and seeds or other good fats WILL work. Just be consistent!
There are exceptions to every rule. Sometimes I do believe it's useful to fast. However my personal opinion on this is that it's a matter of listening to your body – there are occasions when, due to reduced exercise, for example you may be able to skip a meal without losing muscle mass and thus reducing metabolism.
I still like the theory behind it – in nature we wouldn't always have access to regular food. But, on the other hand, we also wouldn't face the constant stressors of the modern world and the cortisol (fat-storing) overload this can entail. So for most people, I do think IF is a grabbing at straws idea.
Summing up: my advice is to develop the habit of eating real-food meals at regular intervals, and to do so in a consistent manner. When it comes to portion sizes, listen to your body. You can't overdose on lean protein and green vegetables – eat what you feel you need, no more and no less! Avoid latching on to ideas that sound like a magic solution, particularly if you don't have an excellent knowledge of nutrition and haven't been consistent with healthy eating habits over a long duration of time.
I hope that helps!
PS – if you have your own question that you'd like featured as a blog post and think would benefit other readers as well, just send it to me in an email.
Don't forget –
Life is Now. Press Play.
Kat x
PS
Programmed to Upgrade is happening gorgeous, and WHOOOOO MAMA is this the work that works.
25 days, you and me, 1:1, to quantum leap like you've NEVER leapt before.
This will be intense …
And a lil bit scary. But buckle up, because you KNOW you're ready for it.
SO fucking ready 😉
Programmed to UPGRADE!
25 Days, 1:1, with Katrina Ruth, to SCREW the Rules, SCREW the Norm, Go So Damn Extra, So Freaking Hot, So Fully SEEN, and Snap Your Future Into the Now So Damn Fast It'd Make Your Head Spin … even as you nod in certainty that of COURSE, this is what was ALWAYS supposed to be ..
Places are already filling, and we begin next week. If you know it's time to say yes to MAGIC, and creating your reality from the supernatural, and you're SO ready to drop the paradigm of always having to DO (and yet still not be there!) then message me now.
I'll get you the full overview, and talk personally with you about whether or not it's for you.
To the supernatural baby, and beyond …
PPS
I HAVE SOME BIG NEWS TO SHARE!
As of today, I'm opening up the doors to my Inner Circle, my private client mastermind.
This is THE most badass high level mastermind in the world for women who want it all – and are prepared to do what it takes to get it! Really what we're talking about is being prepared to be the PERSON.
And that's what I do. I help you remember ALL that you were, and then become it. ALL Of it.
This is my highest level private mentoring circle. The exact place where I have personally mentored dozens of this industry's most elite female entrepreneurs to break income barriers ranging from 10k months to multiple 7 FIGURE months, and everything in between. But more importantly than that – to become who and what they always were.
But know that this is not only (obviously) not just for the masses, this is also not just for someone who can afford to invest in a high level private coach. Being willing to throw money down is something which has absolutely zero correlation to being somebody who has what it takes to TRULY go next level as a leader.
If anything, in this industry, investing in a high level coach such as myself, is a rite of passage which veers just a little too much on the side of 'trend'. It's become something which 'everybody does', almost as a way of proving they play business and life a certain way.
Maybe even of trying to prove it to themselves.
Here is the reality which those who I am truly here to personally mentor and lead KNOW, the reality which my clients and all women like me as well as of course me personally have ALWAYS known:
We are VERY VERY DIFFERENT.
We are simply, smarter, faster, and have more presence. We can do more in our minds before breakfast than what most people can do in a freakin' WEEK, a month, a year.
We are not basic ass coaches trying to heave ho our way up a few extra thou a month.
We are the ones who have ALWAYS known we are 1% within the 1% within the 1% in terms of how we think, create, operate, how and WHAT we are tapped in too.
This is not arrogance, this is fact.
And there has NEVER been any question but that we will go all the way.
My clients are high level badasses who do the work, who have a proven track record BEFORE coming to me, and a BEING-ness which unquestionably separates them from the rest. They don't come to me to save them or lean down and hold my hand out so they can clamber up. They come because they are, quite simply, ready to go to the next level, already absolutely on their WAY there, and see in me something which they recognise because it is in them.
That 'can't stop won't stop' fire, and a level of 'unapologeticness' which, when truly understood and applied, can literally be the difference between 5-figure or low 6-figure and 7 or multi-7-figure entrepreneur.
So if you know who you are and it is THAT –
And you feel certain that you are ALREADY well on your way to to precisely where you're meant to be, but that being in MY energy could help you to drop in and get there even faster, and that with a couple of simple tweaks your current revenue could be doubling, tripling, heck QUADRUPLING and beyond in months, as it has done with numerous of my clients previously, well then –
PM me here http://m.me/katrinaruthofficial and we'll see if it's a fit. I'm excited to talk to you, and maybe – do biz and life with you.